Popular Tourist Destinations and Activities in Sydney
Visit Sydney on your next holiday. Discover popular tourist destinations and highly consuming activities.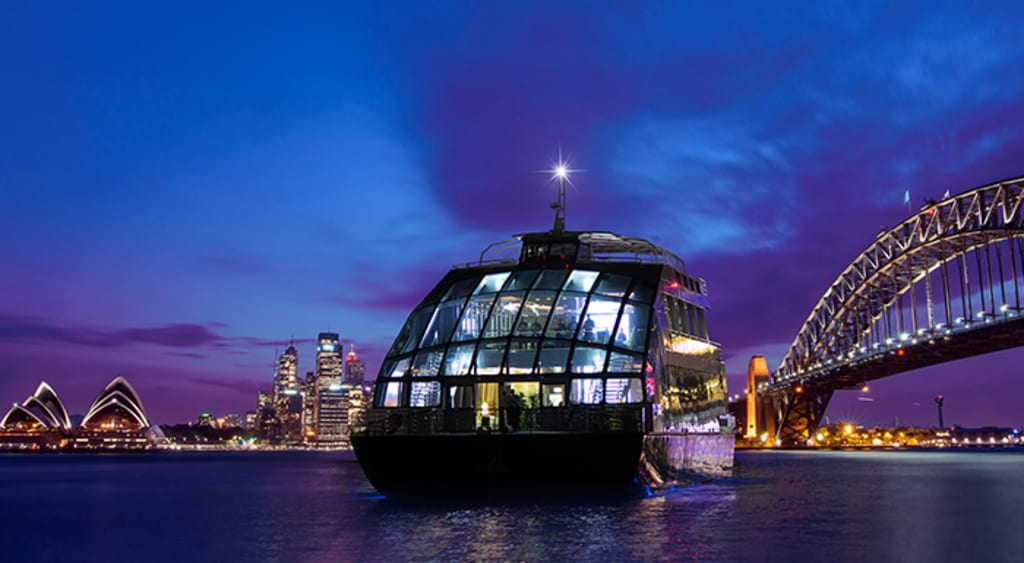 Sydney, pretty popular among the countries of Oceania, is one of the most sought-after travel destinations where you can visit all year round. Visiting this amazing destination and ticking off as many points of interest and popular activities could be a dream of you. It was mine, though! If you plan it right, you can easily hit them all! Apart from the popular tourist destinations, you will also be able to discover plenty more along your way. I can help you go through some of the popular Sydney destinations and highly indulging activities you shouldn't miss whilst on your visit.
When it is Sydney, it will always be the image of the popular Harbour Bridge and Opera House that struck your mind. Try reaching out to Sydney Harbour where you can witness the million-dollar views of these attractions and click some stunning photographs that are Instagram-worthy. There are many world-class cruising restaurants in the harbour, try spotting a premium glass boat and aboard a stunning dinner cruise in Sydney. It would be a great choice since you can take in a different perspective while enjoying a high-end restaurant-quality dinner freshly prepared by the in-house chefs. You can enjoy the best views of the harbour attractions and the iconic Sydney night views while sipping a glass of delightful drinks that can be purchased from the fully licensed bar on board. Make your moments memorable exploring the world's most beautiful harbour by night on a Sydney Harbour cruise with dinner.
Bondi Beach, located 7km away from Sydney Central Business District (CBD) is a world-famous tourist destination. You can see a mile-long sweep of golden sand lined with red-tile roofed homes along your way. Bondi Beach attracts swimmers, surfers, and even bodybuilders across the globe. Since roughest waves and the strongest rip tides can only be seen at the south end of the beach, Bondi Beach is often recognised as an ideal destination that can awaken thrill-seeking surfers. The area is generally reserved for surfers while swimmers and sunbathers tend to favour the north end. Bondi Beach has everything you need to practice safe surf lessons and all facilities including changing rooms, toilets, and a friendly neighbourhood packed with cafes, shops, and bars.
The Queen Victoria Building, popularly known as the QVB, is a perfect destination for your little upscale shopping. It fills an entire city block and houses more than 200 retailers. You will certainly be dazzled by witnessing its elaborate Romanesque architectural fashion. It has a mighty centre dome sheathed in copper, superb stained-glass windows, ornamental cast-iron railings, and original 19th-century historical details. The atmosphere of its sublime magnificence has been further magnified by the arches, balustrades, pillars, intricately tiled floors, and so on. You will also be able to find some fancy shops, shiny eateries, and glittery stores along your way. The building was designed as a concert hall and a marketplace by George McRae in 1898. Even though the structure began to fall into decay during the Great Depression, it has been restored to its original glory over time.
Soaring 1073 feet above sea level, the Sydney Tower, the city's tallest structure can be seen as one of the best destinations you can try reaching out to. The Sydney Tower Eye has an enclosed viewing platform. You can visit the Skywalk at the Sydney Tower Eye and stroll around outside of the tower taking in the 360° degree bird's eye view of the compact metropolis. You will overlook the heart of the Sydney CBD, witness a different perspective of Harbour Bridge and even an ample view of the Blue Mountains. The tower also has dining facilities including a revolving restaurant.