Paying it Forward is an Integral Part of the PURA VIDA Lifestyle!
Helping others & spreading sunshine 1 cow at a time!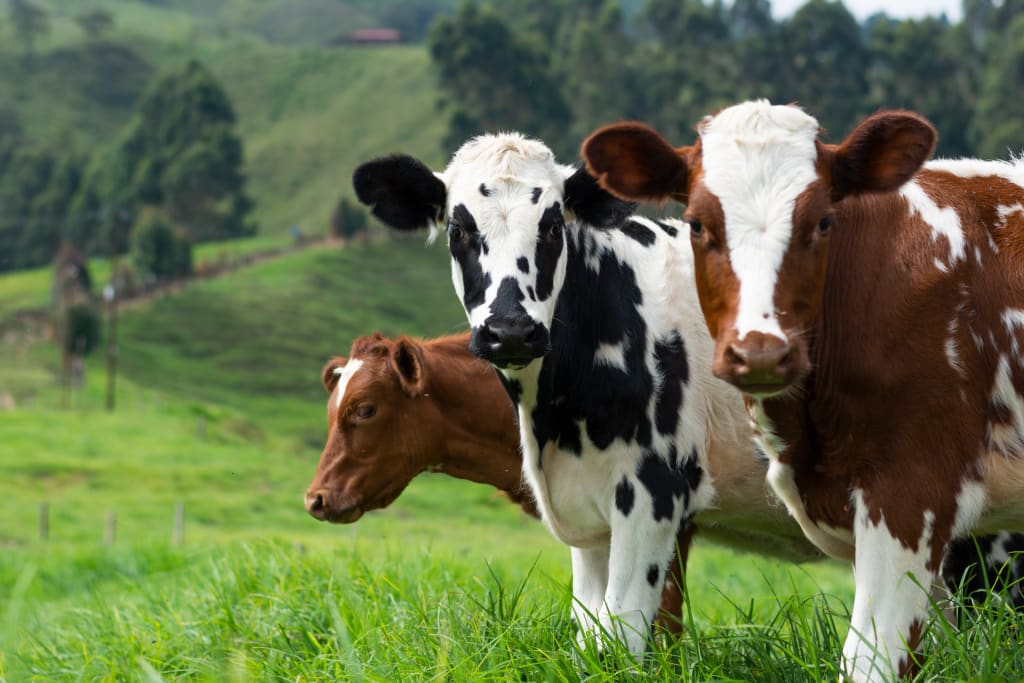 Caring. . sharing. . doing what is right. .
So many adventures here in Costa Rica. Imagine all of the joy that so many people have experienced either on vacation or living here. Costa Rica is a magical place. . actually, one of the happiest countries on the planet. And our job is a very important one. . to simply SHARE with you the hundreds of stories that we collect from friends, family & clients! We only hope that you connect with one of these events and that it may be the catalyst for you to visit or even move here. The PURA VIDA LIFESTYLE is special and once you understand it, THERE'S NO TURNING BACK.
We must give the fine people of Costa Rica all the credit in the world for being some of the best entrepreneurs on the planet! They know how to earn extra income and they are such hard workers. . so creative! Spreading sunshine all over their hometowns and solving their problems of daily life!
Camilo & Ana. . they have about 3 acres in the area just outside of Puriscal, just west of San Jose! They love it there because it is far enough away from civilization to be comfortable but close enough to the big city and the beaches to be able to change their venue for a few days when they want to get away and interact with people! The best of both worlds indeed. And life is good here for them!
When you visit these two fine folks, the first thing you will notice when driving up to their front door is about 15 head of cattle to the right. In their spare time, they offer their services for a cut of the 'profit'. They started a business about two years ago when the COVID situation hit. They will sell a cow to another person. . Expats are their best customers. Then they will take care of that cow until it is ready to slaughter. They get 25% of the meat and the client gets the rest. The client is happy because they have enough meat for quite a while and Camilo and Ana are estatic because they sold a cow and also got a lot of meat! Now, Camilo and Ana go ONE STEP FURTHER. They actually have a huge excess of beef left over every month. They distribute it throughout their community to those families who are not as fortunate as they are! They also have a huge party every month at the local church, where dozens of families get together for a huge dinner,. . games . . they have music and a fun time is had by all.
Camilo & Ana have three children. . all strong and healthy. They help with the many daily chores on the farm. They're learning all about life. Whatever they do to help their family will carry over as life's lessons that will guide them forever. A sense of responsibility. . a feeling of joy. . the act of doing what is right is instilled in Maria, Shirley & Johan each and every day. And the payoff is when they know that THEIR EFFORTS helped their neighbors. That is what it's all about. .
Life is good in Costa Rica because here, the PURA VIDA lifestyle rules! And, it's not about how much you can keep for yourself, but how many ways you can make others feel happy about life!
You're invited to visit our websites at www.costaricagoodnewsreport.com & www.costaricaimmigrationandmovingexperts.com
Also, please enjoy our over 1,700 episodes of our "Costa Rica Pura Vida Lifestyle Podcast Series". We are found on all major podcast venues, including iHeartRADIO, Spotify, Apple Podcasts, Google Podcasts, Radio FM, Anchor, Podchaser & many more. Simply search our name online and enjoy!
If you like what you've seen here, please share this story link with others in your social media. . your friends and family. . anyone who may have an interest in learning more about Costa Rica! We would appreciate your support and PROMISE to continue to bring you LOTS OF GOOD NEWS about one of the happiest countries on the planet, Costa Rica! We're NEVER GOING TO STOP!
activities
About the author
Costa Rica is a magical place. Since November, 2002, when I first visited this country, I have been in love with the people, the culture, its biodiversity, the food. . everything about it makes me happy! Now I share my excitement with you!
Reader insights
Be the first to share your insights about this piece.
Add your insights