My Top Airplane Hacks for Flying Internationally
Ft. # of Things I Won't Board an Airplane Without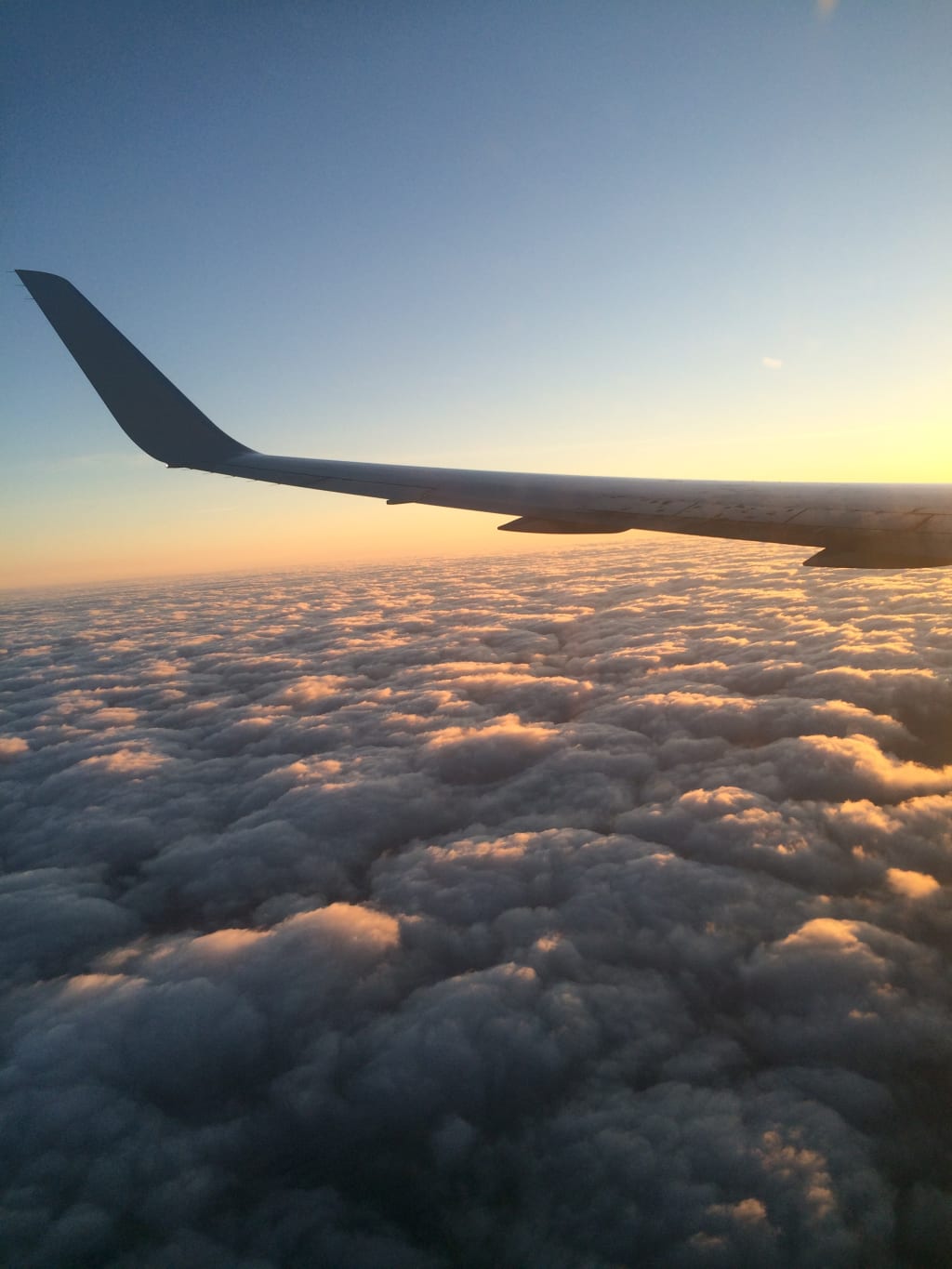 After already taking six flights this calendar year, and wracking up a total of over 50 flights taken in my life, I've grown very familiar with spending long periods of time inside an airplane.
These are some of my go-to airplane tips, tricks, hacks, and items that keep me comfy while I'm in the air, and help me kick adventure's butt when I arrive at my destination.
Check in before arriving at the airport.
I always do this when I'm traveling, international or domestic (if I have an internet connection, of course).
Twenty four hours before a flight, the online check-in option becomes available, both on desktop or cellphone apps, depending on the airline. This way, I can change/pay for the number of bags I'm bringing, alter my seat number, upgrade the class I'm flying (which I never do because I'm always broke), and even download my boarding pass directly on my phone.
This travel hack saves me so much time in the airport waiting in line.
You just drop off your checked luggage and go.
Have your travel documents in order.
This is my top travel hack for flying internationally, and it is by far the most important.
Depending on the country of entry, you are required to have:
1. Visa Information *2. Address of Destination *3. Tourism confirmation *
These documents are a must, and some countries will not let you cross the border without having some (if not all) of these documents available.
I've been personally asked to provide proof, and even hard copies of these documents—especially the address of my destination and my tourism confirmation—at customs multiple times, so I always bring a .pdf or a hard copy of these documents with me whenever I am traveling internationally.
The last thing I want is to be detained in a foreign country because I forgot to take a screenshot of my hostel's confirmation email.
Hydrating is worth it.
This may seem like an obvious life hack in general, but the air in airplanes specifically is so dry that I never board an airplane without:
4. a reusable water bottle
It goes through the security checkpoint as long as it is empty, and can be filled up at the airport water fountains afterward.
I've seen a bottle of water go for over $4in the airport. No one wants to pay that much for a bottle of water.
Travel Hack:
Depending on where you are traveling to, fresh, potable drinking water may be harder to come by than anticipated. Having a reusable bottle of water will help save you money and reduce waste on your journey through this beautiful world.
Bring medication onboard.
In addition to my toiletries, I never board an airplane without:
5. Ibuprofen or Aleve
6. Allergy medications
7. Tums or Pepto-Bismol
8. Emergen-C or vitamin C tablets
Most of the time, I don't end up needing medication, but when I do, I'm so happy to have them on hand, in the airplane, and on my travels to keep me pain and discomfort free.
Plus, when I'm traveling internationally and I'm feeling headache-y, feverish, nauseous or worse... the last thing I want to do is track down a drugstore to then navigate foreign medication.
Be comfortable.
If I just dropped $X00 dollars to board a plane, I at least want to be comfortable (well, as comfortable as possible).
Long-haul flights—especially international flights—can be brutally long when all we want to do is reach the destination pronto. Half the time, we arrive stiff, sleep deprived, numb-minded and rather unprepared to start the first day of travel.
This is exactly why I never board an airplane without bringing my:
9. Headphones
10. Hooded sweatshirt (because airplanes are cold and I want to sleep)
11. Nook reader or a good book
12. My journal
Bringing these gives me something to do to keep my mind occupied, and help me stay, warm, cozy, and (mostly) boredom free during my flights.
Stretch out.
On long flights, you almost have to.
Once the seatbelt sign is off, you can walk around the cabin.
I mean—don't go for a Sunday stroll, but if you are flying with friends or family who are on the other side of the plane, it's okay to get up and visit with them for a few minutes, stretch your legs, or go to the bathroom.
On long flights, I often walk to the back of the plane and not-so-discreetly stretch out, the flight attendants usually aren't too busy and don't seem to mind (usually).
No shame here, people. We are all just trying to survive this flight, after all.
Keep tech close.
All of the airplane horror stories I have ever heard have all involved losing their luggage. To avoid this, I often cram everything that I am bringing in my carry-on, and try to travel as minimally as possible.
When I do, however, check luggage, I never board an airplane without my:
13. Phone (the ultimate travel tool)
14. Camera
15. Ipad/Laptop (because I only travel with one or the other)
16. Chargers/converters*/memory cards
*An electrical converter is an absolute must when traveling internationally.
HAVE FUN!
Remember, this is an adventure! Not everything is going to go according to plan, and that's what makes it exciting!
Roll with the punches, stay on your toes, and remember that this is something to enjoy (not stress over)!
So sit back, relax, chat with your neighbor, turn on your favorite pre-downloaded Netflix show, and enjoy! You'll be landing before you know it!
About the Creator
Wanderer, tropically addicted, surf/skater, with a constant hankering for chicken wings and a crisp beer. I love to explore, create, share, and appreciate beauty in all of its forms.
Reader insights
Be the first to share your insights about this piece.
Add your insights