My Top 4 Easy Day Hikes in Washington
Not all hikes have to be hard!
I've resided in the pacific northwest for over 22 years now, more specifically, Washington state. I developed a love for the outdoors early in life, thanks in part to my dad who put my 4-year-old self into ski lessons. Over the years I've had the opportunity to explore the most amazing and remote parts of the state and every location leaves me in awe of the earth's natural beauty. But for now, I wanted to cover some of the easier hikes in the state for those just looking to get into the outdoors! I've taken dozens - possibly hundreds - of hikes, so I had some decisions to make.
But after all these years, I have narrowed it down to 4 of my favorites!
1. Hidden Lake - Lake Wenatchee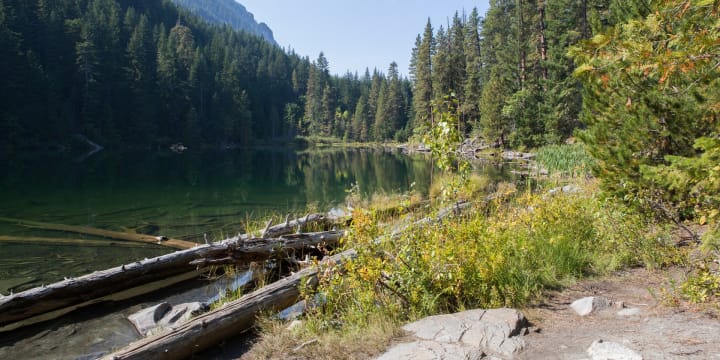 This hike is easy, gorgeous and family friendly! It's about 1.5 miles roundtrip, although you can make it longer by trekking all the way up to a stunning waterfall! You only gain 200 feet of elevation, so it's mildly strenuous and really good for someone with limited capabilities or someone who doesn't want a workout and just wants a leisurely day hike! The lake at the top is clear and clean - perfect to take a dip in! I've even seen people hike up with their inflatable paddle boards and paddleboard on the lake!
Pack a picnic or just some yummy snacks so that you can spend a decent amount of time there! It's a peaceful place with crisp air and amazing views!
2. Icicle Gorge Nature Loop - Leavenworth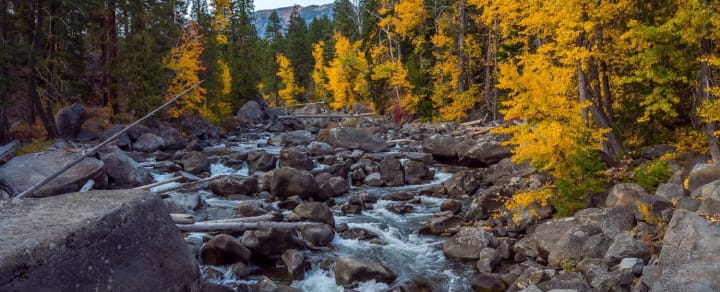 Tucked behind the tourist trap city of Leavenworth, Washington is the majestic Icicle highway. It follows the river along a gorgeous canyon with plenty of turnouts to enjoy the view! Icicle gorge is a trail that guides you through parts of the canyon and along the river. It is a simple hike - great for families and those of any skill level! Coming in at just over 4 miles round trip, this one is a bit longer, but only gains about 150 feet of elevation, so the trail is steadily inclined and very manageable! There isn't really a destination type hike, as it's a loop, but there are viewpoints and rocky areas along the river banks where you could enjoy some snacks, a light lunch or just take in the view!
Beware that in order to get to the trailhead there is quite a bit of dirt roads! You'll need to follow the highway all the way to the end, when in turns to dirt and keep on going! The road is well maintained, but still regularly struggles with washboard conditions, so beware and go slow!
3. Bridle Trails State Park - Between Bellevue and Kirkland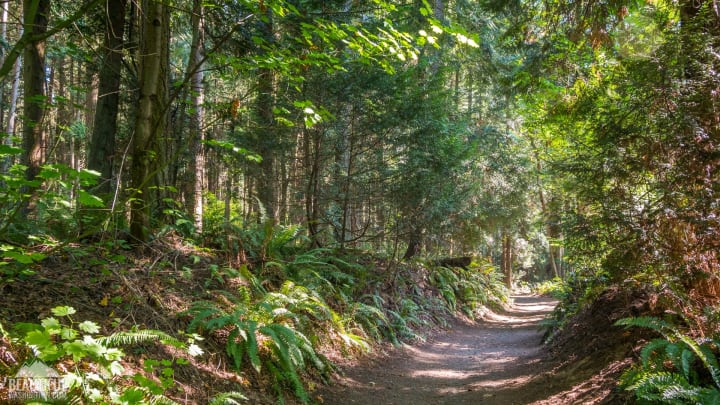 An escape from the urban oasis that is western Washington is sometimes needed! Bridle trails is a perfect place to get a glimpse of nature, while not exerting too much of your energy! 3.5 miles roundtrip is all there is to this trail and a 450 ft. gain of elevation will still give you a bit of a workout! Gorgeous canopies of trees are all along the trail making it a great spot for bird watching!
The park has multiple park loops, so you can choose to keep going if the 3.5 miles isn't enough for you! Despite this urban area, a Discover pass is still required, but there is usually no issues with parking in the large lot!
4. Lake Valhalla - Stevens Pass/Highway 2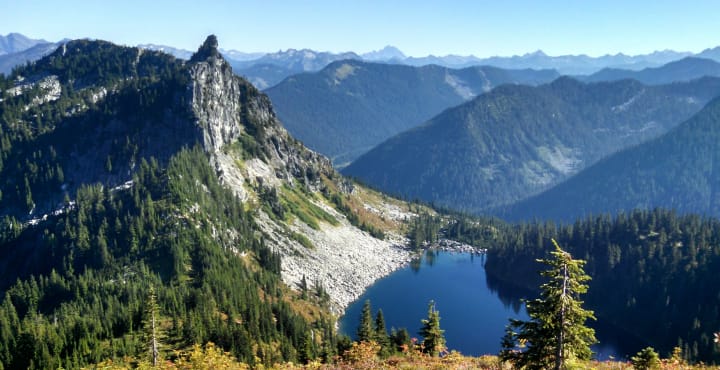 This is the most difficult one on the list, but it's one of my all time favorite hikes, and I had to include it! If you're a seasoned beginner or intermediate hiker, this will fall more into your skillset! The trail clocks in at just over 7 miles roundtrip and even cuts across a part of the Pacific Crest Trail! With an elevation gain of 1500 feet, it will definitely get your legs working! The trail begins with a handful of switchbacks before moving to a more gradual incline. But along the way you'll get some stunning views of mountains and tree filled forests! There's even a meadow filled with bright green grass before you reach the final destination - the lake! Now, a word of warning, the lake may be a bit hard to see given how much fog can cover the area, but it's still worth the trip!
The road to the trailhead is a dirt forest service road, although it's well maintained in the summer months! The parking lot gets full quick, so be sure to arrive early! And pack a picnic or snacks because once you get to the top you'll want to have time to take it all in!
While I'm always hesitant to share my favorite places, I want to share the magnificent places that the state has to offer! But I do ask, if you are planning a visit or a day trip, be respectful of where you are and the nature around you. Always remember to leave no trace and stay on the trail!
Happy hiking!
nature
About the author
Disney blogger with a dark side
23-year-old blogger and photographer
Follow along with my misadventures - IG: @livinglikealesia
Reader insights
Be the first to share your insights about this piece.
Add your insights