My Impulsive Trip to North Ireland
My Female "Solo" Budget Travel Adventure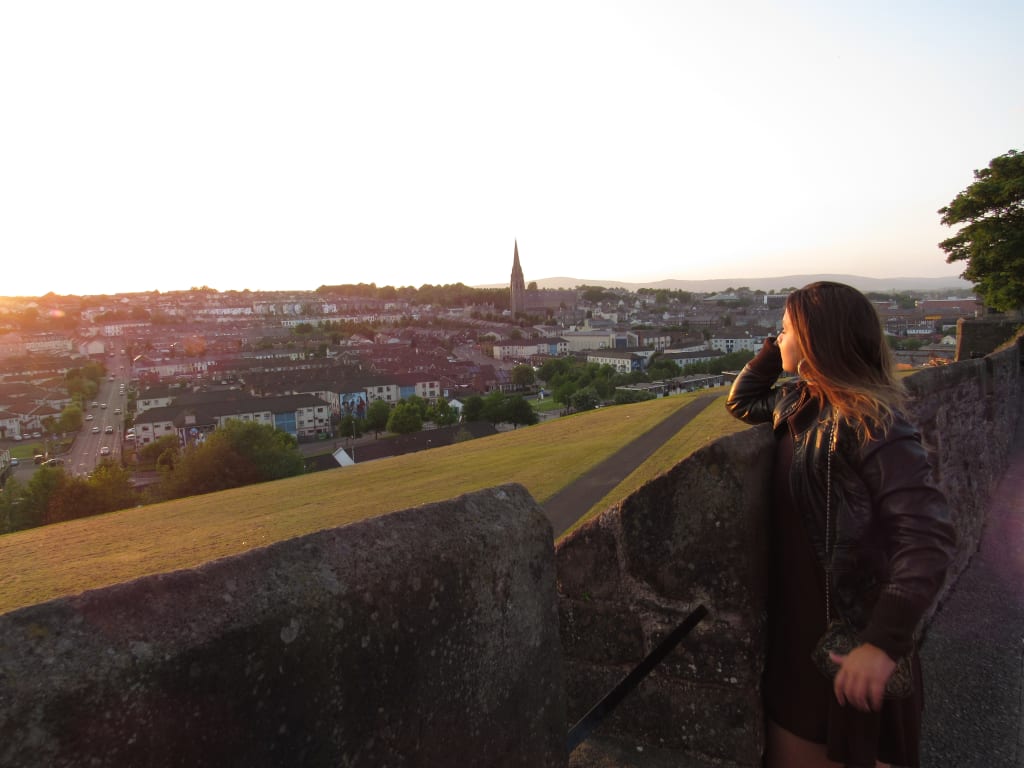 A snap of me admiring the view in Derry, N. Ireland. 
The idea for me to go to North Ireland with my friend was a rather "spur of the moment" decision.
As soon as I was able to get even a soft confirmation from my boss that I could get the week off from work—I booked the flights.
I always book plane tickets during very small windows of opportunity—sometimes that's the best way to get a good deal. Also, if scheduling doesn't work out, it's too late for my manager to tell me that I have to work those days.
Sorry, I can't cover that shift. I'm in Ireland right now, mwuahahahaha!
I ended getting my tickets to Belfast, Ireland and back to Miami, FL for less than $700 roundtrip—from Student Universe like I always do—and knowing that roundtrip tickets to Europe can easily cost over $1,000, I bought them as soon as I could.
Belfast on a Budget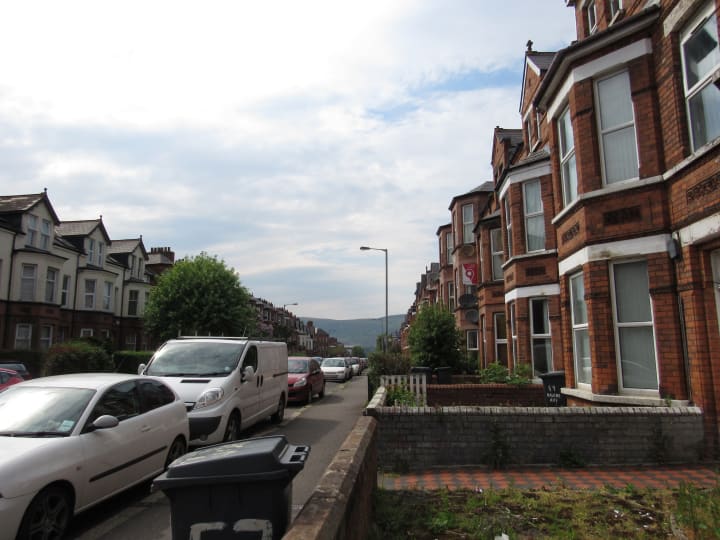 One of my good friends (who had been living in Paris at the time) booked tickets to meet me out in Belfast.
(The reason I titled this "solo" travel is that all of the travelings in between Miami > London > Belfast > Paris > Miami was done on my own.)
Our meet up in Belfast was moderately organized, but worked out perfectly—and it was so good to see her.
We booked the hostels the week before the trip on Booking.com, and it amounted to about $12 a night for a bunk in a ten person room. Cheap!
Between the $3 cab ride to the hostel, the $12 bunk, and the $25 I spent on food and drink (celebrating reuniting with my friend), we spent a total of about $40 each in our one night in Belfast.
This is actually amazing because that first night in Belfast, I felt like my friend and I were spending money like royalty! We definitely could have spent significantly less if we wanted too (but it's nice to indulge as well).
Ireland is very "last minute" friendly.
Ireland is extremely friendly in general but by "last minute," I mean that prior to taking this solo venture, I did not plan or organize much more than my sleeping accommodations (I prefer to travel this way, it allows my schedule to be open for activities and changes).
Turns out, Ireland is super easy to navigate without much pre-planning.
Busses run so frequently in Ireland, you can get one going (just about) anywhere at (just about) any time—most of them run hourly. When I had a last minute change of plans, I was able to walk 18 minutes to a bus stop, buy a bus ticket for about $15, and hop on a bus that was leaving in about ten minutes.
Easy peasy.
The busses were clean, not too crowded, air-conditioned, and had free WiFi. It was better than a private uber in my opinion—just sayin'.
As a Miami girl, myself, anytime public transport is available, reliable, clean, and easy to use I am a happy traveler, but Ireland made it all to easy for me to just go with the flow—my ideal kind of traveling.
[London]Derry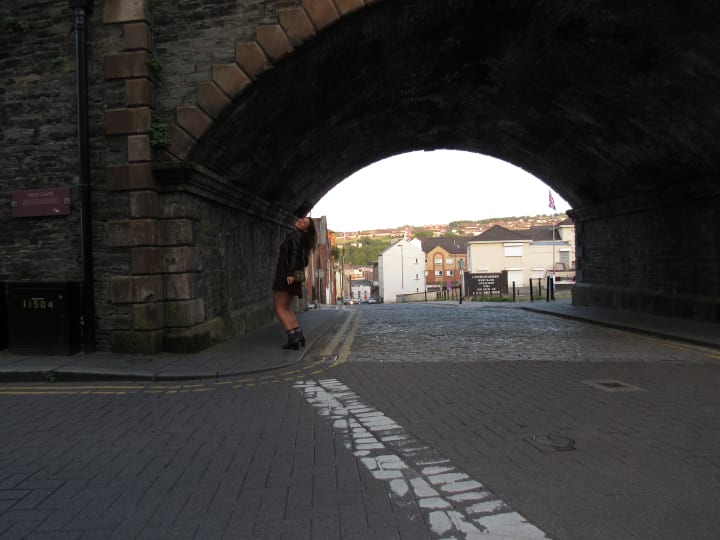 We ended up having a minor booking snafu and had to leave Belfast a day early to go to [London]Derry—a town near the border of N. Ireland, and the Republic of Ireland.
[London]Derry was a gem to discover, perched along a river, with an old walled city in the heart of it. Because it is so close the Irish border, there is still some serious contention about the name (Protestants call it "Londonderry" while the Catholics call it "Derry", according to one of the Derry residents). Most people—including us—called it "Derry", but the bus tickets and Google Maps read "Londonderry".
The city was the location of the historic event, "Bloody Sunday," and an echo of the not-so-long-ago violence still rung in the air.
It was, however, the epitome of a classic, Irish town. Good food, good music, good people, and a very good time. Everything was within a 15-minute walk from our hostel.
We ended up staying an extra night in Derry because we loved it so stinkin' much!
The Irish are so friendly!
Everyone was so nice. It was the first time in a long time during my travels where I felt welcome as an American. Usually, I find people in foreign countries regarding Americans in a very stereotypical light: loud, rude, gun slinging, hard partying, Trump loving, ignorant tourists. But I didn't feel this way in Ireland at all.
I felt welcome. The people looked at me with interest and kinship; most stated that they too had family living in the United States somewhere. The people gave us good recommendations, picked up our tabs, and went the extra mile to make sure that we were enjoying their home.
I wish more people were like that.
I 100 percent recommend Ireland to all travelers!
I spent less than $400 altogether during my week in Ireland—and I was not exactly pinching pennies.
If you are looking to travel on a budget, or just looking for an adventure and not sure where to go, North Ireland and Ireland are perfect destinations for both seasoned and beginner travelers.
They are easy to navigate, affordable, fun, safe, and absolutely stunning.
The cities are clean, the air is fresh, the fields are green, the hills are rolling, and the beer taps are flowing.
What more does an adventurer need?
About the Creator
Wanderer, tropically addicted, surf/skater, with a constant hankering for chicken wings and a crisp beer. I love to explore, create, share, and appreciate beauty in all of its forms.
Reader insights
Be the first to share your insights about this piece.
Add your insights