My Favorite Photos
A hobbyist's photography career.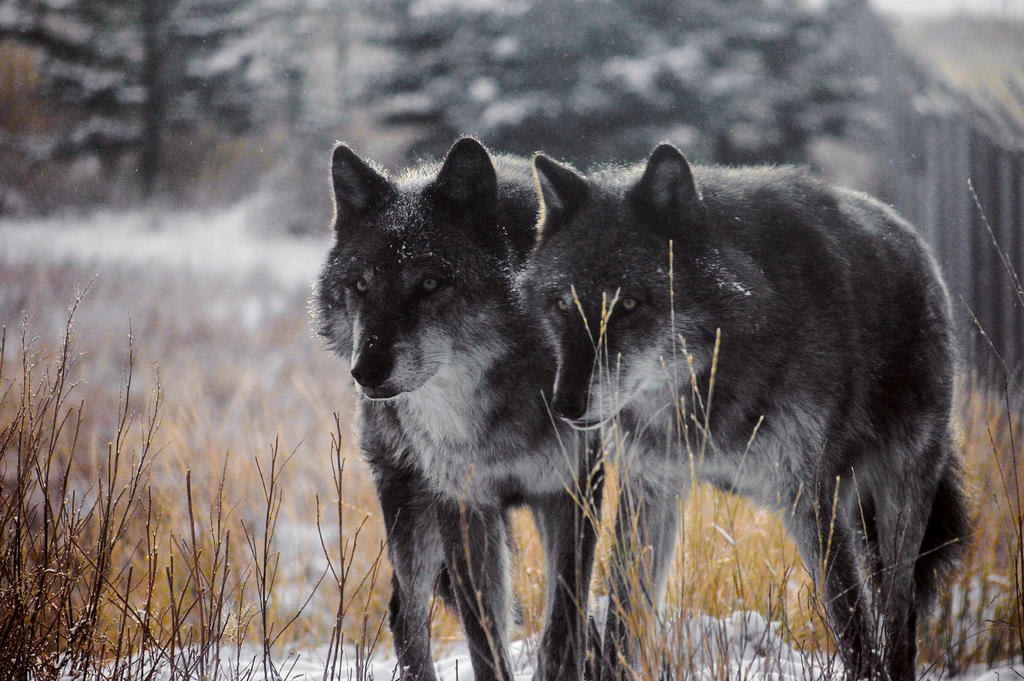 When I was a kid, my parents bought a Nikon D40, which I quickly claimed as my own. My birthday and Christmas lists shifted from My Little Pony to telephoto lenses and polarizers, and I took "my" camera everywhere. And I was a snob. Phone cameras wouldn't cut it. Now I don't carry around my five-pound setup so much anymore, but I still manage some decent photos once in a while. These are my favorite photos, taken by me, from the length of my hobbyist career.
In 2014, I was a fourteen-year-old obsessed with wolves, and this photo of two brothers is still the best I've ever taken. I was standing behind a window at a wolf sanctuary in Montana, amazed at how close they were. I had seen wolves before. I had even touched them at the same sanctuary, but I never appreciated how quiet and calculating they were until I was older. Aside form being highly-evolved killing machines, these sanctuary wolves also enjoy belly-rubs and pancakes.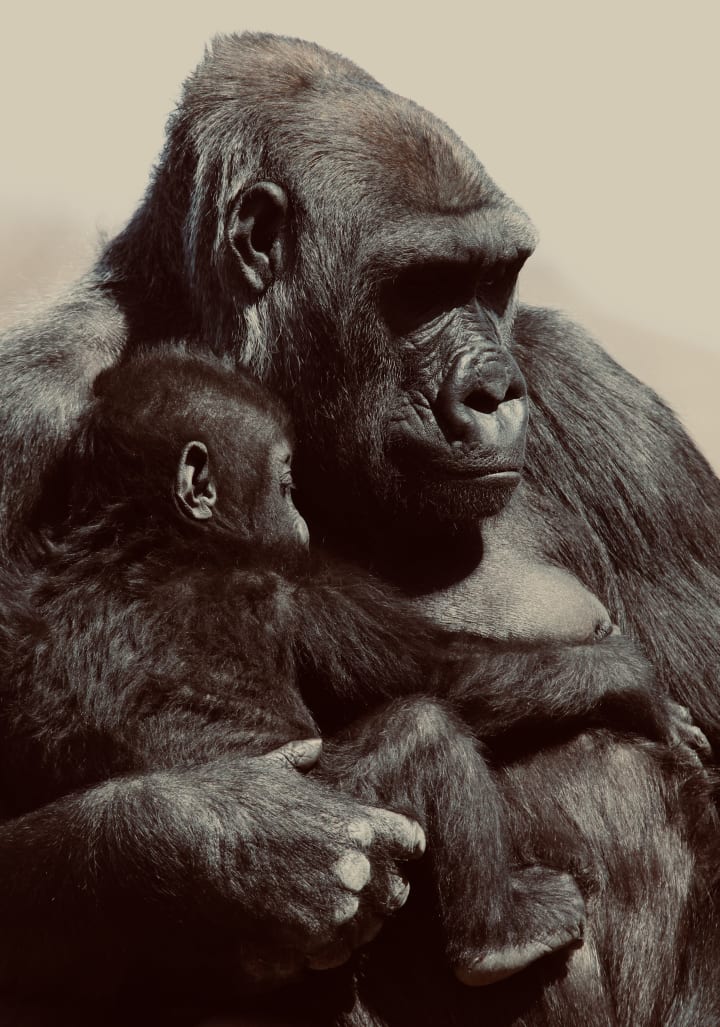 Now, at twenty-one, gorillas are my favorite animals. Watching Mom keep her baby from going too far away, lying on her stomach in the grass, and holding the baby on her hip, it was impossible not to see humanity in them. The patriarch, who was lying on his back with his feet against the wall when I came up to the glass, covered his face from the camera. Gorillas are gentle, intelligent giants, and if you've ever looked one in the eye, you know they don't belong in cages any more than we do.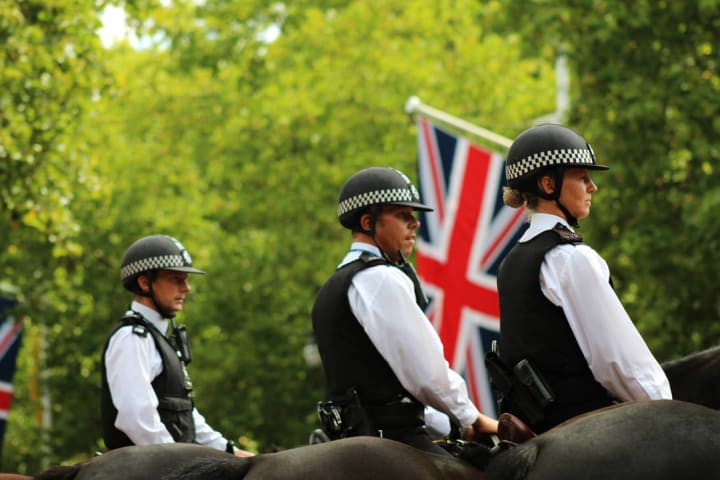 Sophomore year of high school, my awesome mom fulfilled my dream and I got to see England. These police officers arrived to watch the changing of the guard soon after we did. I love the colors, the soft bokeh in the trees, and the officers' expressions in this photo. This image is a happy memory for me.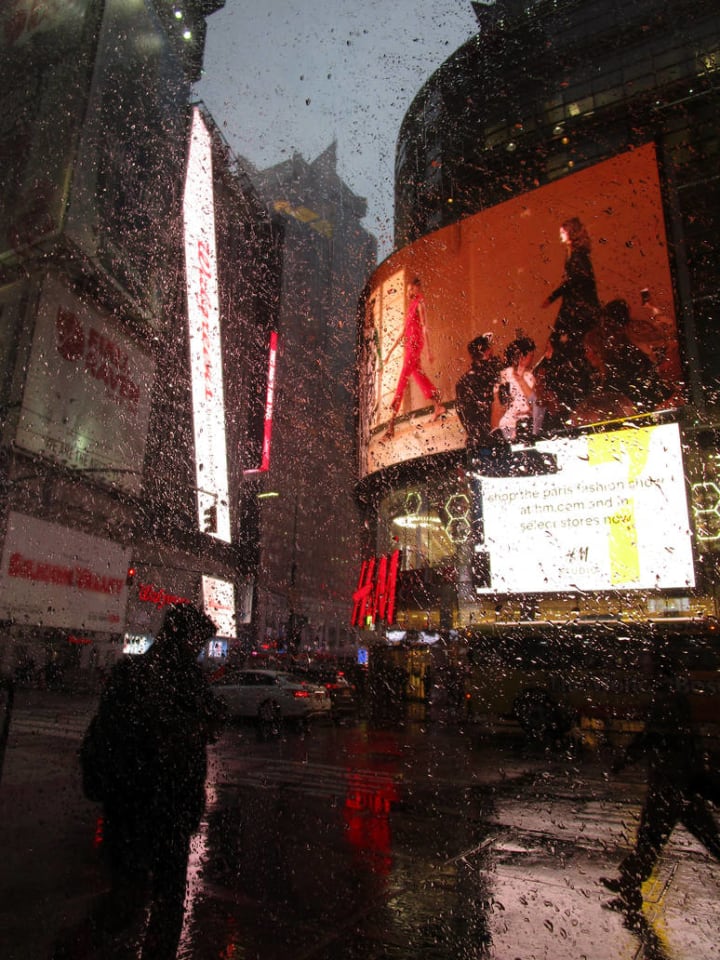 Senior year, my high school took my orchestra on "tour" to New York City. I realized within hours that I didn't belong there, and my orchestra was easily the worst in the competition. But I took home an okay photo, in my opinion. My group and I were caught in a nor'easter and ducked inside a Toys-R-Us to get our bearings, which is where I took this photo.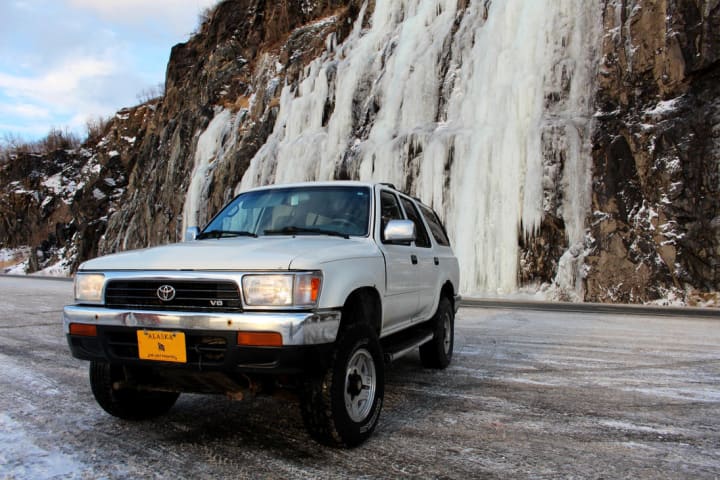 My first time in Alaska, we took a car older than I am to Alyeska (which I'm convinced is just the Russian pronunciation of "Alaska") ski resort. I took this photo while we took a sightseeing break on the side of the highway, the Inlet on one side and the pictured icefall on the other. Later during the same trip, I bought myself a 500mm telephoto lens, which has served me well since 2015.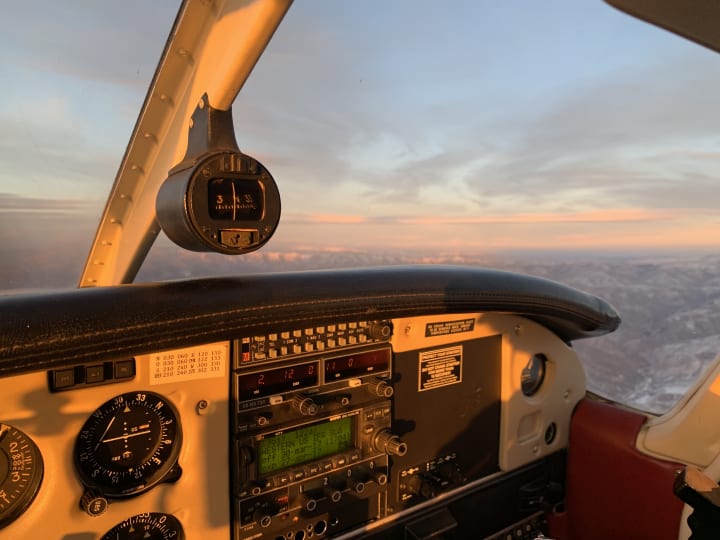 A phone camera?! It can't be!
I don't like reaching for things when I fly, so a phone camera has to cut it in the airplane. The weather had been bad for a couple days before this photo was taken, and the clouds pictured are dissipating. The flight fell in the middle of the golden hour, on eye-level with the mountains. I've never gotten over seeing alpenglow on the instrument panel.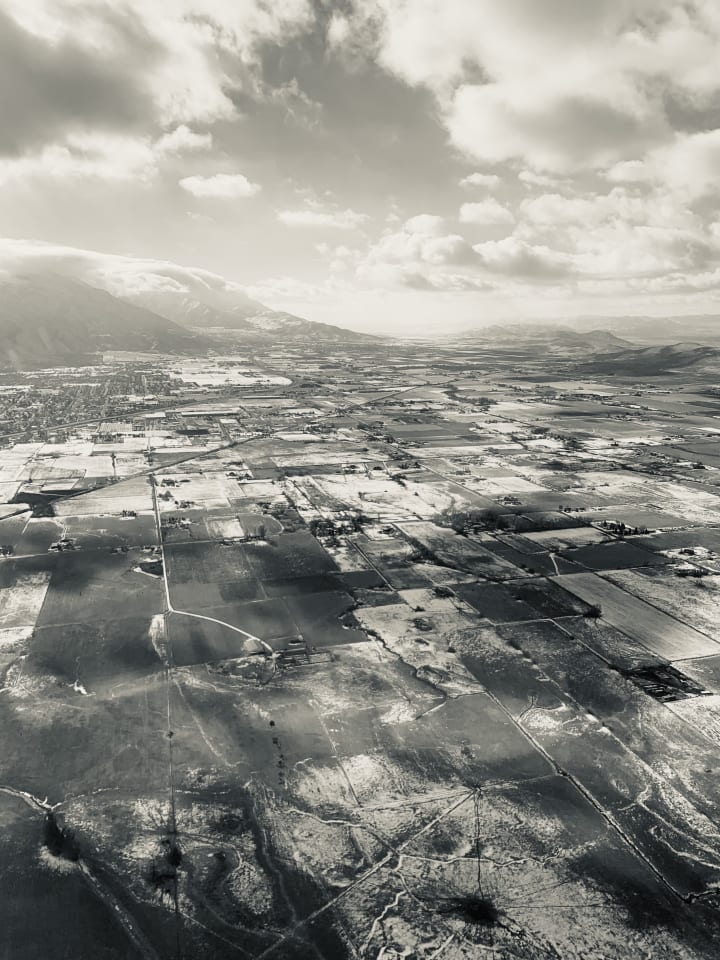 Another good day after a few bad ones, I got in the plane as soon as I could and snapped this photo in the pattern I've been flying since I was sixteen. The view never gets old. Sometimes when I can't sleep, I imagine going through the motions.