Log Cabin Village Museum and Texas Tulip
Fort Worth Texas and Pilot Point Texas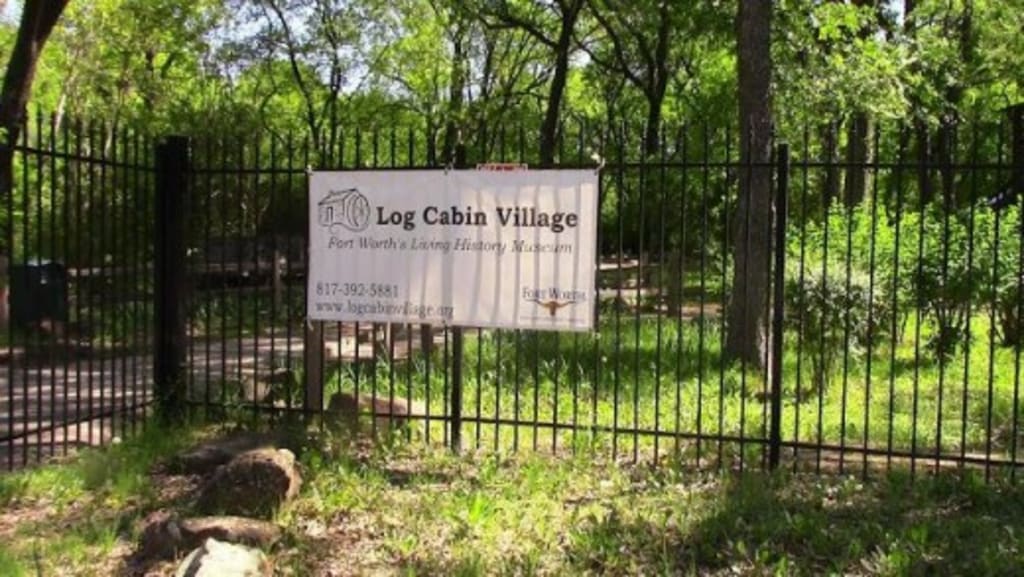 This museum was first opened to the public in 1966 after six log cabins dated from the mid 1800s were selected to be restored and moved to the place where it is today. This project called the Village, was first established when it became clear that log structures from the 1800s was vanishing from the Texan state and with it, its history. The following buildings entered the Village, the Foster cabin, a 1850 plantation home in 1974, the 1870 Marine School joined in 2003 and the Smokehouse in in 2004. The rest of the museum consists of water-powered gristmill, blacksmith shop, herb garden and several more homes. The people who work and volunteer there depict and dress the lifestyle of the people who lived in the mid and late 1800s. The Log Cabin Village Museum is a living history museum.
When you are done, you can visit their museum store to find a unique gift. There is a section in the store that pertains to historic replicas and Village made crafts. Some of the items available is arrowheads, penny whistles, yarn dolls, wooden tops and many more. When I was there, I bought their cookbook and a postcard.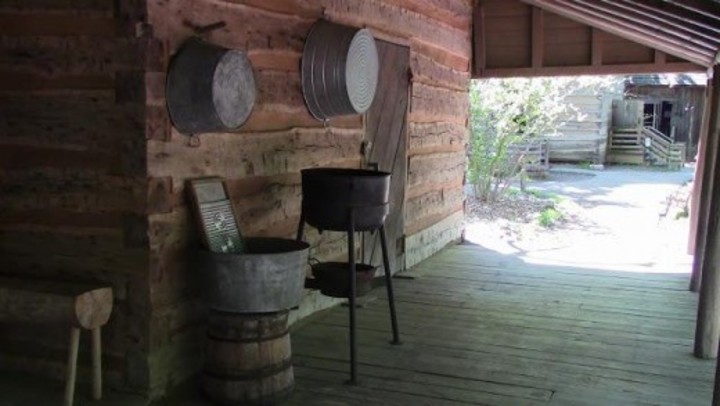 The museum offers group tours and programs, Pepper's Place for Kids and Family programs. This is a great museum to see.
Their tour includes a tour of the following buildings: Foster: Howard; Parker; Pickard; Seela; Shaw; Tompkins Cabins; a Marine School; Smokehouse; Blacksmith shop and a Herb Garden. They also have several events that you can go to and learn and have fun. When I was there, I learned how they made candles and loved it.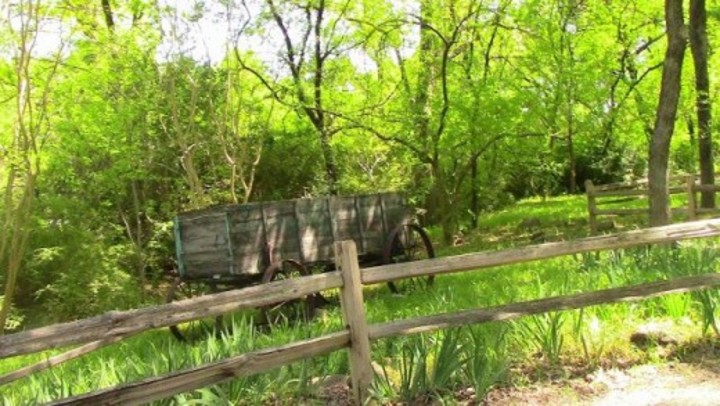 This is a short video that I took when I was at the log cabin village museum in downtown Fort Worth Texas.
Texas Tulip, Pilot Point Texas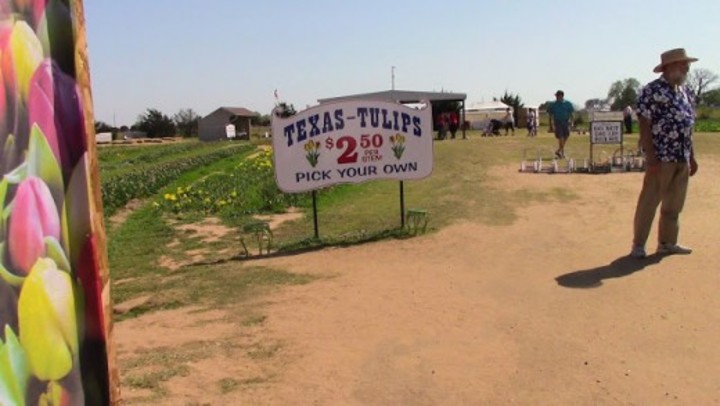 In March of 2017, I went to Texas for my cousin's wedding. For the first week, we focused on getting everything ready for the wedding. The following week, my uncle took time off from work to drive us to the Texas-Tulip in Pilot Point to see the beautiful fields of tulips. When we arrived, we had to pay to get in. It was worth the money to check out the many types and colors of the tulips. Since we arrived towards the end of the season, it was not as colorful or full of tulips as it would have been if we had gone earlier. But I would still recommend seeing this place.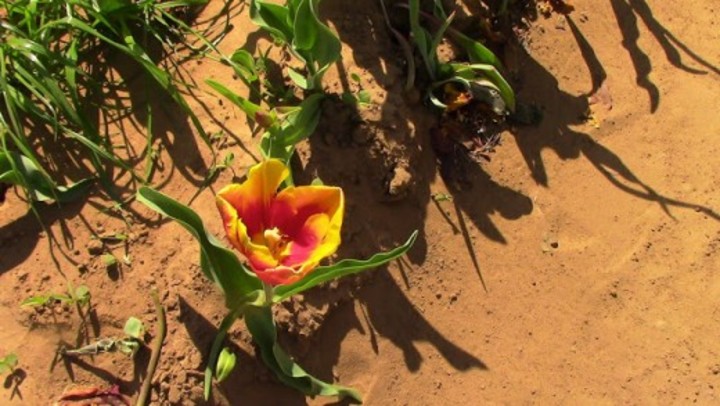 The entrance fee is $3.00 for everyone who visits except children a year old and under, whose fee is free. Texas-Tulip is open 7 days a week from 9am to 8pm. Senior Citizens only pay $7.50 for their fee and to be able to pick 3 tulips only Monday to Friday. Veterans also pay $7.50 for their entrance fee and to pick 3 tulips. Parking is free and you can enjoy their concession stand.
You can pick as many tulips as you want for $2.50 per stem and they even wrap it in pretty paper with flower gel for the stem. For your convenience there are flower baskets available.
There are even picnic tables for you to rest and eat on with public bathrooms. They do have a no dogs allowed on the field rule. But if you have a service dog, then you will need to call them. It is recommended to wear appropriate clothing when picking tulips and walking the field.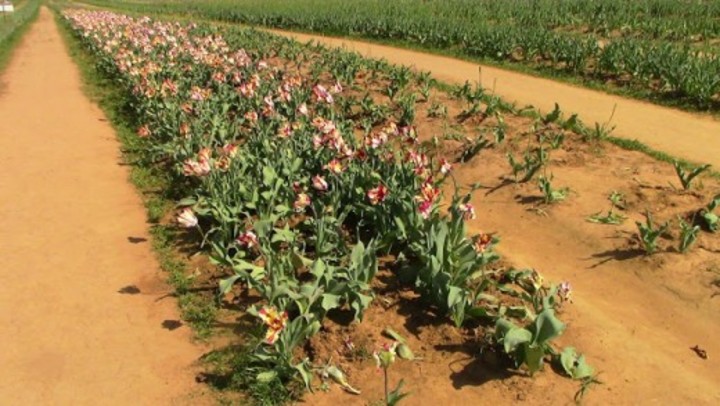 With the wind in my hair, I roamed the tulip field taking pictures and video taping what I saw. It was fascinating to learn the different names and kinds of tulips there are in the world. I loved the vibrant colors of each of the tulips. I didn't know that there were so many different kinds. Each of the tulips had an entire row to themselves. This is a great place to take your kids. They will love the idea of picking their own tulips and seeing the field of majestic beauty and color.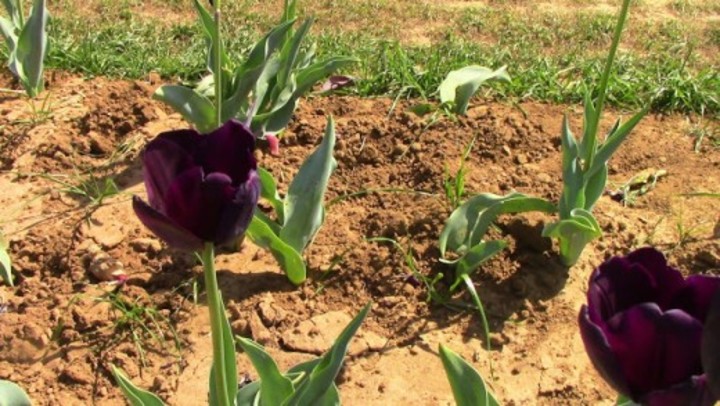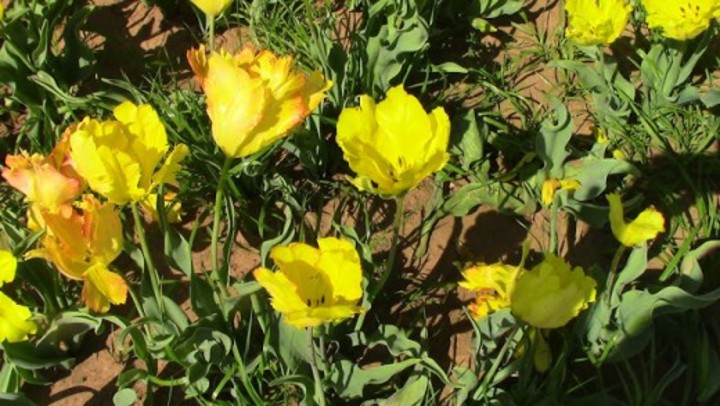 Texas-Tulip started two years when a couple and their children came to Texas from Netherlands to make their dream of having a tulip farm come true. It's amazing how this place comes alive in the spring with its vibrant colors and so many different types of tulips. This place really is a must see on your list of activities to do when you are in Texas.