Lightning, Bee Stings, and Bears, Oh My!
Short story of an amateur hiker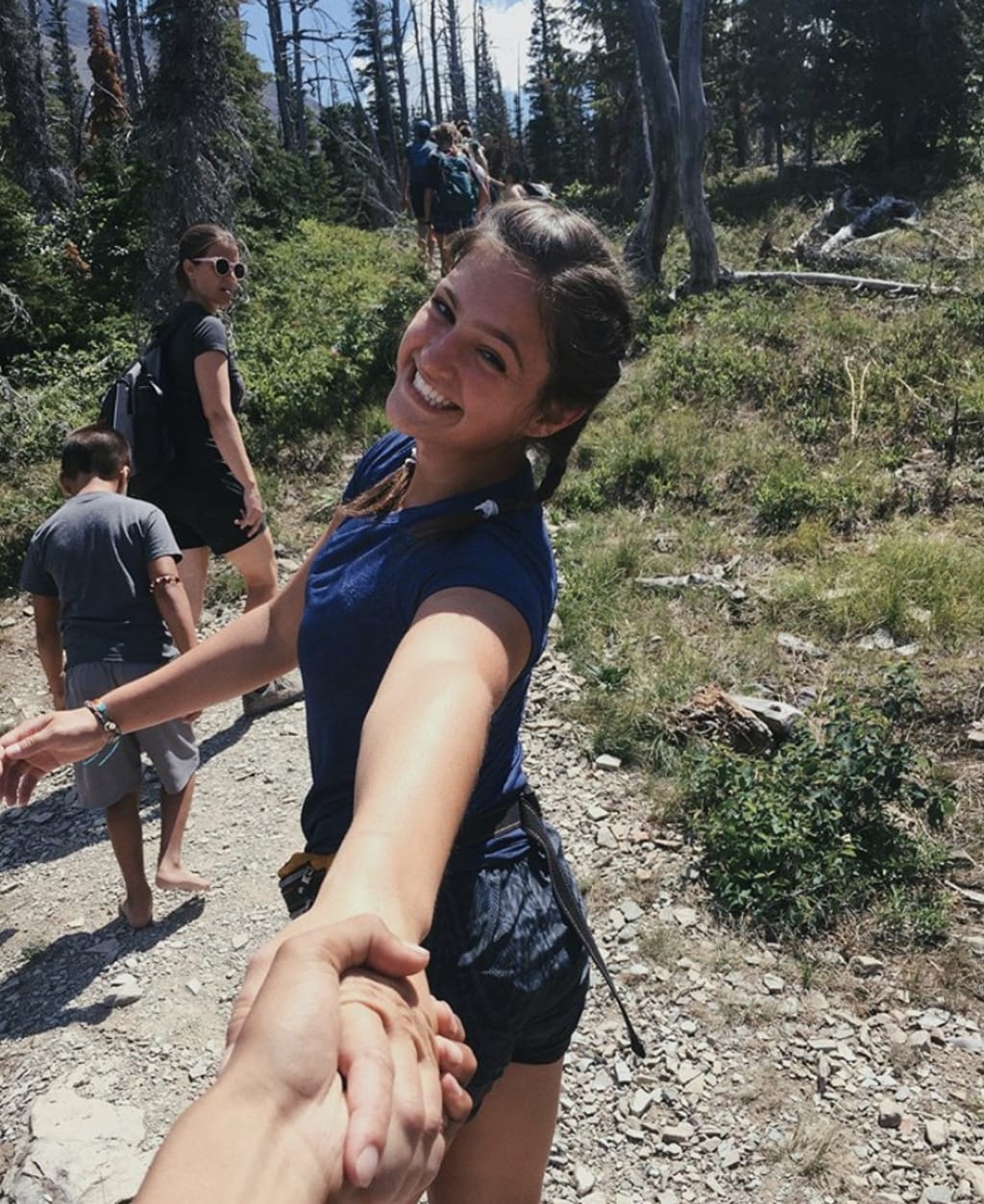 I am accident prone. From car accidents to public embarrassment, I love to be the center of misfortune. I am hiking in Glacier National Park with my mission trip group. We have already hiked for some time and reached that point where the group splits up based on energy and interest. I did not want to drive back but I was deciding between the easy 1 mile hike and boat ride through the mountains or the 4 mile uphill climb. After making the correct decision of the first option, I watched the stupid, few 4-milers go on their way. I got this sudden urge to bring out my Track and Field 100 meter dash towards the 4-mile trail and that is how I ended up beginning this thigh workout from Hell.
I quickly realize I am physically unprepared for this. The higher altitude, the harder it is to breathe. (I like to say that to blame my lack of fitness on the environment. A technique I mastered in high school sports.) I became lightheaded and had to choose between conversation and pace. My friends were walking fast but I would rather pass out than talk to the adults who were going at a speed of my level. I reached the top red-faced and panting. We stayed up there for a rewarding 5 minutes and then started downhill. I wanted to show my friends the waterfall that I fell down the year before (further proof of my accident attraction,) so we go off trail and up the rocks. After we reach the traumatizing location, we hear the adults yelling at us to come down more urgently than I thought appropriate.
When we get to the bottom, they inform us that it is bear supper time and a storm is approaching. One leader (who camps all over, has endless cliff bars, and different gadgets I've only seen on pro fishing shows, you know the type) tells us to fill up our water bottles with the glacier water "in case we get stuck somewhere." There is a new sense of worry, and personally hunger, that rushes over everyone. It starts to rain and we hear thunder. We were in the middle of an open field, lightning's favorite hangout place. The mood changes and the pace increases. We go from talking about the Bachelorette to speaking in sign language as if the thunder was listening to us. The thing about Montana that scares me is that since it is so wide and spread out, if something happens, you have to hold on tight for a couple hours before help would come. If I were to have an allergic reaction on this trail, I'm a goner.
I feel a sharp sting on my shoulder and bolt. An echo of screeches from behind me follow and I know my little swordsman had friends. Everyone yelps at the pain and shock at how fast I was running. As you were expecting, someone was allergic. No, not me, my skin is as tough as a veggie burger. A boy's throat begins to swell and I stay away from him as if allergies were contagious. Another boy beats me to it and starts running ahead to get help. Darn. Some hikers ahead of us have Benadryl and that might have helped. The rain is pouring and we are at an Olympic speed walking pace, in which I did not place. Lightning electrocution starts to seem like a better option than this cross-fit. I've always thought that under the right circumstances, super human endurance would come out of me but that dream did not come true. The usually happy campy hikers become frantic and we are passing them. Quick reminder, that now this is all downhill and I am skiing.
Slipping down the trail, I am getting a free car wash on my body from the bushes and poison ivy. I am also very concerned about tics. The way my mom described them when I was young made me always imagine them as little bots that if they got inside you would control you like Ratatouille. My mom also told me that deodorant made you lose your memory. Parents lie. Eventually we do reach the lodge and there is no epic grand finale or death. Boring.