Keep Idle Hands Busy and Spruce Up the RV — Rving in Retirement
My husband painted the door and replaced the screens
Photo by James Kovin on Unsplash
When I have a vision for something creative, I explain it to my husband who then points out everything wrong with my idea. When I explain he simply needs to refine the specifics, he rolls his eyes and makes a grimace. This reaction has occurred so many times, I now expect it.
This scenario played out when I wanted to build the deck around the tree, turn a piece of wood into a lamp, create a water fixture in our back yard that we affectionately called Multnomah Falls, and so many other projects that came to life over the years.
I know I am an annoyance asking for the impractical. However, the mistake Randy made was he always made the impossible possible.
If it's broken, needs a remodel, or can't be done, I solicit Mr. Fix-it, my husband
Now that we are retired, I believe my crazy ideas are a welcome challenge. Randy can't sit still. So, when we started traveling in our RV, my greatest concern was how he would keep himself content during extended stays in an RV park or campground.
Sure, he enjoys traditional outdoor activities such as fishing, hiking, and swimming, and he will even relax with a good book for a while. But his tinkering habit craves to be satisfied. It's his addiction to be able to check off an accomplishment at the end of each day.
So, as we sat in our 45-foot by 25-foot temporary space for our RV last month, I started documenting his accomplishments and shortcuts out of curiosity and astonishment. Who knows, maybe his knowledge will inspire others.
Paint the RV door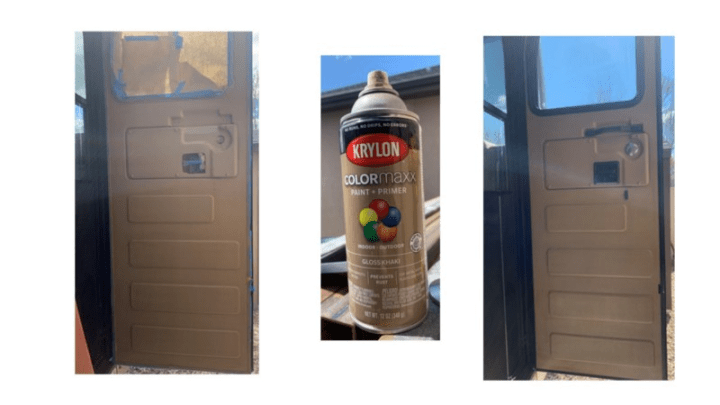 I had accepted the white stain running down the inside of our RV as permanent. However, Randy doesn't readily accept inferiority. Thus, I constantly question how we ended up married but after all these years, we appreciate our differences.
Thus, I should not have been surprised to return after a long walk to a door with all the hardware missing, masked with tape and waiting for the final application of paint. If you are like me, you didn't know, the inside of an RV door can be painted. The trick is to use spray paint and apply several coats very thin so there are no runs. At least that is what Randy told me.
Brake cleaner removes paint
After rubbing the side of the RV, carefully so as to not scratch the paint, I found no success trying to remove a smudge of paint. Randy walked up and with one swipe wiped it off. It took a lot of prying to get him to tell me how he did it.
A little bit of brake cleaner did the job. The reason he was reluctant to share is because if you rub too hard or use too much chemical it will remove paint that you don't want removed. Also, he stressed DO NOT USE CARBURATOR CLEANER. Apparently, it is much stronger.
I am learning but plan to keep appearing dumb so he does the work.
Screen replacement
As we sat peering out the window, Randy noticed a small hole in one screen and another that was stretched out of shape. These observations alerted him to the fading of all the screens in the RV. A trip to Home Depot gave him the necessary supplies to tinker for the next week. He replaced the screens on every window and the door.
There are great tutorials online for anyone interested. I caught Randy watching one which revealed he is not an all knowing, omniscient, man of all traits. Made him appear more human.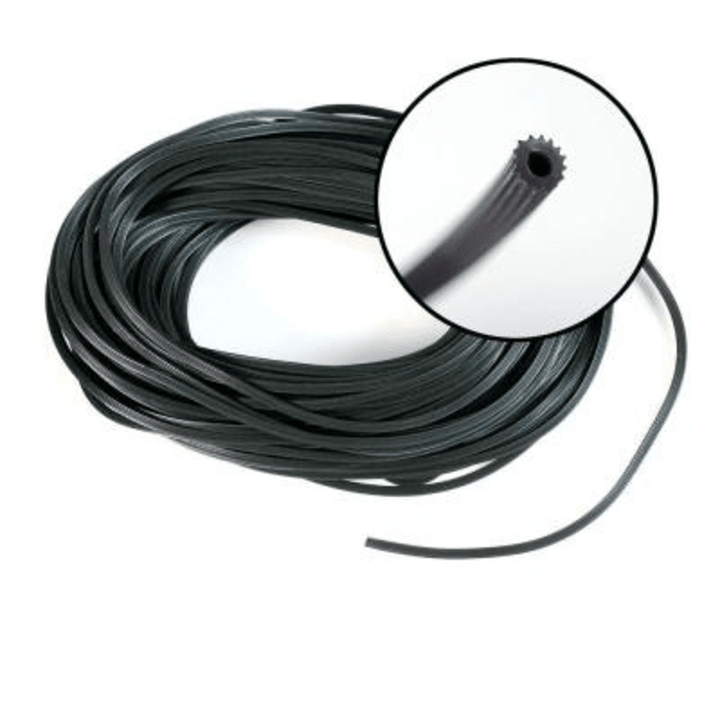 I learned by watching that you will want to get spline that is the same width as the original to make the job easier. Spline is the black rubber cord that holds the screen in the frame. See tutorial for explanation. Too thick or too thin will create problems, not all spline is the same size. Randy soaked it in WD40 to soften the rubber and make it more pliable. A spline roller also increased the ease of the task but a kitchen knife will work when in a pinch.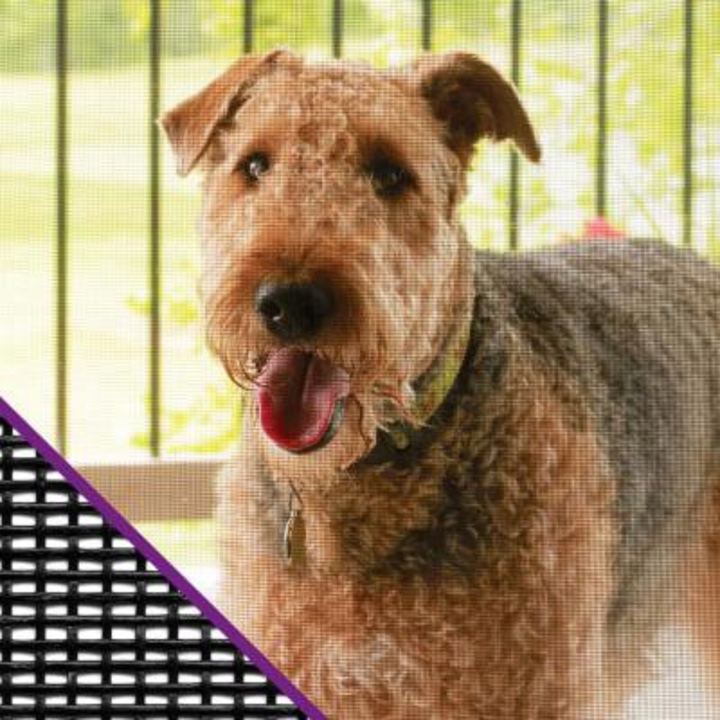 To determine what kind of screen material you want to purchase, identify how it is used. On the door, Randy tried some thinner material but it ripped out because of the constant use. He found pet screen, thicker fiberglass, to be more durable. Also, if you are not going to replace every screen check that the color matches as there are numerous shades and tints.
I can vouch it didn't look difficult and believe I could even accomplish this task.
These activities kept him content for a while. However, once he noticed how great the screens and door looked from the inside, he decided to spruce up the outside. Next time I will share what he used to wax the the RV and clean the window.
I am telling you, this man never stops.

Brenda Mahler
Stories about life that inspire emotions - mostly humor.
Lessons about writing based on my textbook, Strategies for Teaching Writing.
Poetry and essays about the of art of being human.
I write therefore, I am.
See all posts by Brenda Mahler →