It's Worth All the Effort When it Turns Out Just Perfect in the End!
Costa Rica and its Pura Vida Lifestyle awaits those who earn the right to experience all it has to offer. .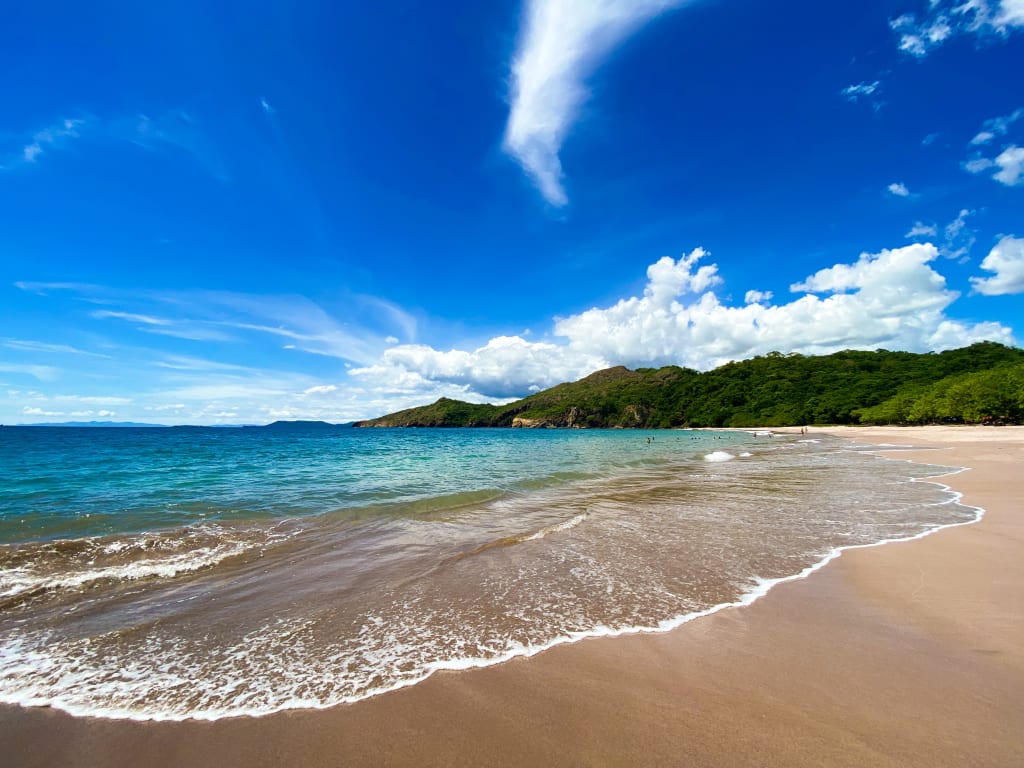 Challenges in Life are a Hassle at Times! But, You Must Admit. . When Your Situation is Better Because You Perservered & Never Gave Up, It Feels So Darn GOOD! A Good Plan Always Works!
​ As you may know, we are in the business of helping individuals and families make their move to Costa Rica. It is indeed rewarding because we are contributing to the happiness. . the new WAY OF LIFE for those who have decided to change their lives. And when it all works out for all involved, it feels wonderful!
​ We have the opportunity to experience the mindset and attitudes of those who are uprooting their lives. . and a few years later, we get to experience all of their happiness once they have settled in! One thing that is consistent with almost everyone with whom we speak. . they agree that it was scary. . it was hard at first. . to arrange all of the things that one needs to arrange when moving to another country. Just think how hard it is to move your family across town. . and then multiply that by 100 or so! It is definitely doable. . but many people are not cut out for CHANGE. . they get so used to the ins and outs of everyday life. . the routine. . things are more comfy when it stays the same. And then, they get an idea that THEIR LIFE WILL BE MUCH MORE REWARDING in COSTA RICA. . and then. . the CHANGE BEGINS!
​ Anything that is worth doing is hard. . it's that way for a reason. Because life wants you to EARN the right to succeed. . life demands your respect. . life gives you breaks ONLY if you deserve those breaks. And uprooting yourself and your family takes total dedication to the effort. It takes planning. . it takes decisions. . it throws out roadblocks at times, but those are only put there to make you stronger!
​ When it's all over. . when you're sitting in your new abode in some coutryside location in Costa Rica. . watching the sun rise with a brand new day ahead of you. . sipping your coffee that was prepared with the beans that grew less than 50 miles away from where you sit. . it was all worth it! Sitting in silence in a TOTAL RELAXATION MODE, being entirely at peace. . this is your reward for a job well done!
​ When you're hiking in the jungle, listening to the sounds of nature being broadcast in stereo. . when you hear the howler monkeys in the morning acting as "NATURE's ALARM CLOCK". . when you're laying on the beach, listening to the ebb and flow of the lapping waves. . when you're laying back at dusk, waiting for the sun to set. . these are the times that you know for sure that all of your efforts were worth it. You hit those challenges HEAD ON and won the battle. Pura Vida!
So many exciting escapades here in Costa Rica. Think about all of the joy that so many people have experienced either on vacation or when living here. Costa Rica is a magical place. . full of wonder & awe. . one of the happiest countries on the planet. Our goal is to simply share the happy stories of many fulfilled lives with all of you!
We hope that these adventures inspire you enough to visit! Or, if you're here already, perhaps you will learn more about what is going on in your own backyard and will discover new places to visit. It's all good. . we'll see ya here!
You're invited to visit our websites at www.costaricagoodnewsreport.com & www.costaricaimmigrationandmovingexperts.com
Also, please enjoy our over 2,000 episodes of our "Costa Rica Pura Vida Lifestyle Podcast Series". We are found on all major podcast venues, including iHeartRADIO, Spotify, Apple Podcasts, Google Podcasts, Radio FM, Anchor, Podchaser & many more. Simply search our name online and enjoy!
If you like what you've seen here, please share this story link with others in your social media. . your friends and family. . anyone who may have an interest in learning more about Costa Rica! We would appreciate your support and PROMISE to continue to bring you LOTS OF GOOD NEWS about one of the happiest countries on the planet, Costa Rica! We're NEVER GOING TO STOP!
central america
About the author
Costa Rica is a magical place. Since November, 2002, when I first visited this country, I have been in love with the people, the culture, its biodiversity, the food. . everything about it makes me happy! Now I share my excitement with you!
Reader insights
Be the first to share your insights about this piece.
Add your insights