How to Visit Machu Picchu on a Budget
Is it really possible to knock that world wonder off your bucket list without breaking the bank?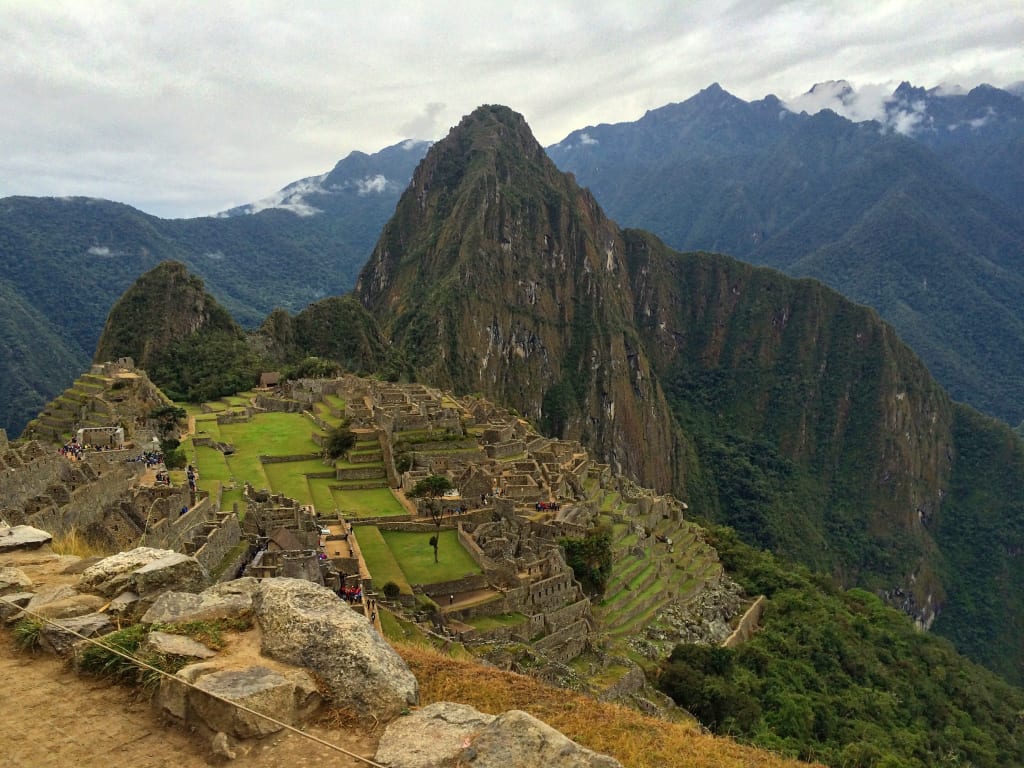 Believed to have been built around 1450, the Incan-built city of Machu Picchu sat quietly enclosed between two mountains - the Machu Picchu and Huayna Picchu mountains - before an American historian brought it universal fame in 1911. In 2007, Machu Picchu was voted as one of the seven wonders of the world. It now attracts more tourists than any other site in Peru, and is one of the top tourist sites in all of Latin America. With only a limited amount of people allowed into Machu Picchu daily, the task of visiting this historical wonder may seem daunting to even an experienced traveler.
As a testament, Machu Picchu was the first trip I ever took outside of America. Young and inexperienced, I planned the best I could, but as I went along my journey to the ancient city, I realized there was so much left out by guidebooks and forum posts. I realized that as cheap as I was traveling, there were still corners to cut. Was it really possible to visit such an internationally famous place for less than $800? Yes, and I'm going to tell you how.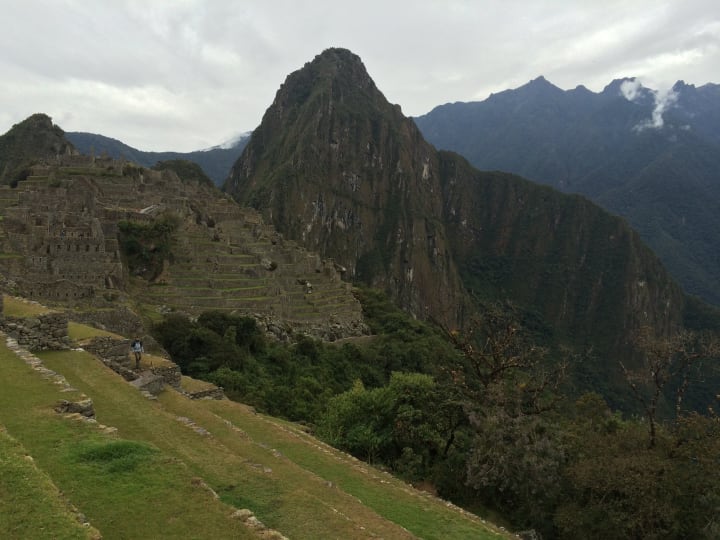 One of the most important things to understand about visiting Machu Picchu is that all of the planning must be done at least six months or more in advance. If you're reading this now and are below that threshold of time, know that it's not impossible, especially if you are willing to pay more and compromise on views. Below, I will help you pinpoint the logistics of planning your trip to Machu Picchu in a way that gets you the best views for the best price.
1. Understand the difference between high season and low season. High season in Machu Picchu occurs around May to August. This season aligns with summer break and many American/European holidays. It is the busiest and most expensive season. The trade off is that it is the dryest time of the year, with less rainfall than the low season.
(Important note: South America is on the opposite side of the hemisphere. As we experience summer, they experience winter. Even though it is the least rainy season, Machu Picchu lies within the rainforest and is subject to random, heavy rains. It will be cold, and you should bring appropriate clothing, as well as a poncho.)
Low season occurs from October to March. There is substantially more rain during the off season, though the temperature is a bit warmer, and prices are comparatively cheaper. There are less crowds, and this is your best option if you are planning under the threshold of six months.
2. Booking your plane ticket. (Be sure to check step 3 before going through with step 2.) While it is technically possible to visit Machu Picchu in a span of two days, it is best to give yourself at minimum five days to experience Cusco. There are many other historical wonders between the train station in Ollantaytambo and the great city of Cusco, such as the Salineras de Mara or the Moray Ruins.
For booking an affordable plane ticket to Cusco, there are a few tricks that can help you get the best price. The first is to book your plane ticket in as far advance as possible. If you are within the six month threshold and know which season is best for you, it should greatly reduce the price if you book your ticket now.
When choosing where to fly from/to, consider that it will always be cheapest to fly out of international airports. Cities like Los Angeles, Denver, New York, or Atlanta will cut costs considerably. In some cases, it could save you $300 by buying a $50 bus ticket to a city with an international airport. When flying to Cusco, it is normally cheaper to first fly into Lima, then take a separate flight from Lima to Cusco.
Using sites like SkyScanner, SkipLagged, or Google Flights, try to be flexible with your weeks/days as you look at the most convenient month for travel. It also helps to clear your computer's cache/cookies after each search, as sites log each of your visits and adjust prices accordingly. When booking a flight, it is cheapest to fly with only a backpack that can fit in the overhead compartment. Seriously consider if you need extra luggage, as this can increase flight prices by $100-300, depending on the airline.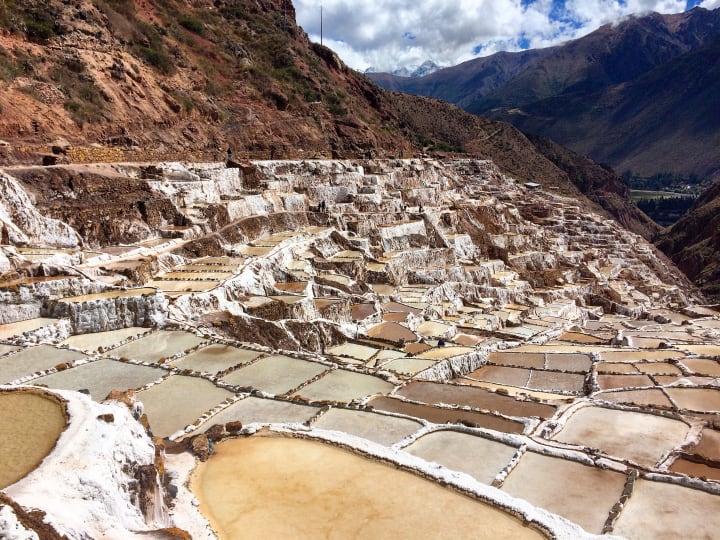 3. Buying tickets to Macchu Picchu. This should happen almost concurrently with buying your plane ticket. It is important to realize that when visiting Machu Picchu, you will be purchasing two separate tickets. One ticket grants you entrance into the city itself. While just to enter the city is a marvel all on its own, the best views come from the option to hike the two mountains that surround the ancient citadel.
When purchasing your ticket into Machu Picchu, you will have the option to select hiking either Machu Picchu mountain or Huayna Picchu mountain (also called Waynapicchu). The infamous photo of Machu Picchu that made it one of the most recognizable locations in the world was taken from Waynapicchu. As such, it is the preferred hike for most tourists and sells out quickly. If you are set on hiking Waynapicchu, be sure that there are tickets available for the day you plan to visit before booking your plane ticket. If you are planning under the six month threshold, Machu Picchu mountain may be all that is available. While it is a tiring hike full of Incan-built stairs, it still gives beautiful views of the city, as well as the Urubamba River.
There are many options for buying tickets to Machu Picchu. This includes guided tours through the Inca trail, guided tours through Machu Picchu, or other websites that make visiting the city easy for tourists. Since this article is focused on affordability, I recommend purchasing the tickets directly through the Ministry of Culture's website.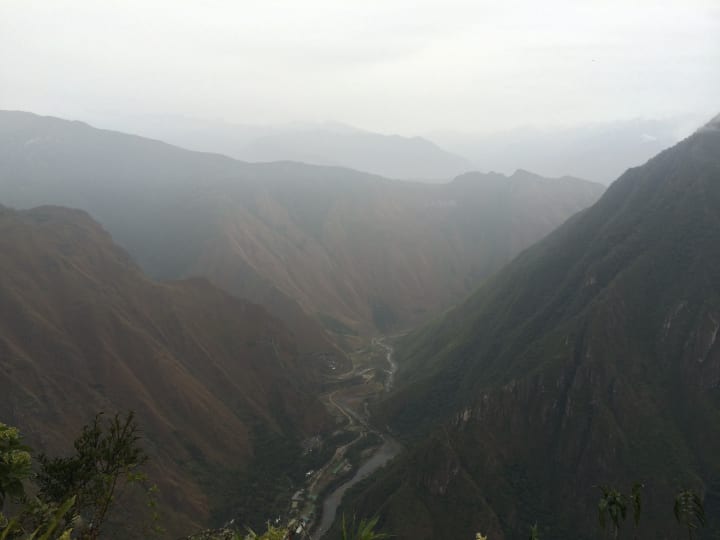 4. The train to Aguas Caliente. After you know the date/time you will be visiting Machu Picchu, next comes booking your train ride to Aguas Caliente, the city that lies on the outskirts of Machu Picchu. You have the option of leaving from Poroy (not available during low season), Urubamba, or Ollantaytambo. For an overall easier time, I suggest leaving from Ollantaytambo.
All three locations are covered by Peru Rail, and Inca Rail only covers travel from Ollantaytambo to Aguas Caliente. Both trains have equally priced tickets, so the best option will depend on what is available during your scheduled visit/return time. Allow yourself plenty of time to get settled in Aguas Caliente before having to travel to Machu Picchu.
5. Getting to the train station. After landing in Cusco, find a taxi outside the airport to take you to Avenida Grau. (Important note: Taxis at airports are known for up-selling their services. You should only pay 25-40 soles for this 15 minute ride.) There, you will find colectivos, or shared rides, where passengers split the cost of travel. A colectivo could be as cheap as 10 soles.
Be aware that often the driver will have to wait around to fill all seats before taking off. This, coupled with the long drive, could mean a two to three hour trip before reaching Ollantaytambo. Colectivos also only run from 6am-6pm. Keep this in mind when considering if you will arrive on time for your train.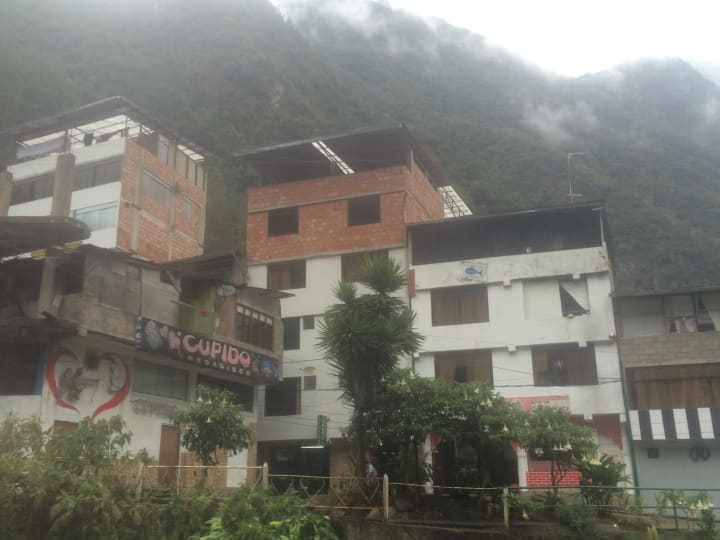 6. Getting to Machu Picchu. Before explaining how to get to Machu Picchu, it's important to point out that visiting Machu Picchu, as well as hiking the mountains, is a tiring trip that should not be done if you have had a busy morning or will have a busy night. If you are concerned, book a night's stay at a hostel in Aguas Caliente. Outside the envelope of the two mountains, Aguas Calientes has many natural hot springs that you may visit to relax your aching feet after climbing Waynapicchu.
The path from Aguas Calientes into Machu Picchu is a winding road that crosses the Urubamba river and ascends high into the mountains. It is possible to hike this one hour path, though it is not recommended during low season. Instead, buses run from Aguas Calientes to Machu Picchu every thirty minutes.
Shuttle tickets may be purchased at the bus stop located on Avenida Hermoas Ayer, close to the train station at which you arrived. You will have to purchase both a ticket to and from Machu Picchu. The shuttle ride will take approximately thirty minutes.
7. Enjoying Machu Picchu! Your ticket to Machu Picchu will include a time slot for the city, as well as the hike you've selected. There is a place to check your baggage before you enter the grounds. Be sure to keep some soles on your person, as well as a poncho.
Once you get your tickets checked and pass through the gates, it is best to proceed to either Machu Picchu mountain or Waynapicchu so that you may have enough time to stroll through the common grounds afterwards.
At the start of your hike, they will check your hiking ticket. If you do not have water, you can purchase (with soles) bottles at the entrance to the mountains. From there on out, enjoy your time in Machu Picchu! When you are done, enjoy the restaurants near the gates of the citadel. Make your way back to Aguas Calientes by bus. Explore the many merchants of the city as you wait for your train ride back to Ollantaytambo.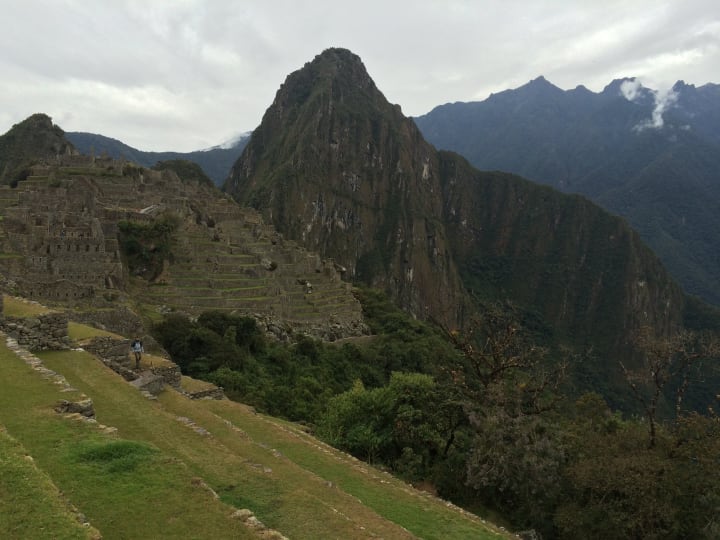 If you have the extra money, I highly suggest haggling with the taxi drivers in Ollantaytambo to get a multi-stop ride back to Cusco. Many drivers offer deals to stop at some of the historical attractions between the two cities. It can be as cheap as 30-50 soles for these trips, and if you luck out like I did, your driver will get you into certain areas for free.
Once you've returned to Cusco, eat like a local! This is one of the only places in the world where you can order a llama burger. Drink coca tea to cure your altitude sickness. Beware of children asking for soles in exchange for a photo of them in traditional garb next to their alpacas; you've saved so much money this far, don't give it up now!
The best advice to visiting this world wonder on a budget: plan ahead. Book hostels in advance, find couchsurfing hosts, anticipate hunger and restlessness. But just as I did, use your experiences (mistakes and successes both) to become a more well-informed, risk-taking globetrotter.