How to Travel the World for Free (or Really Cheap)
Let's go on an adventure!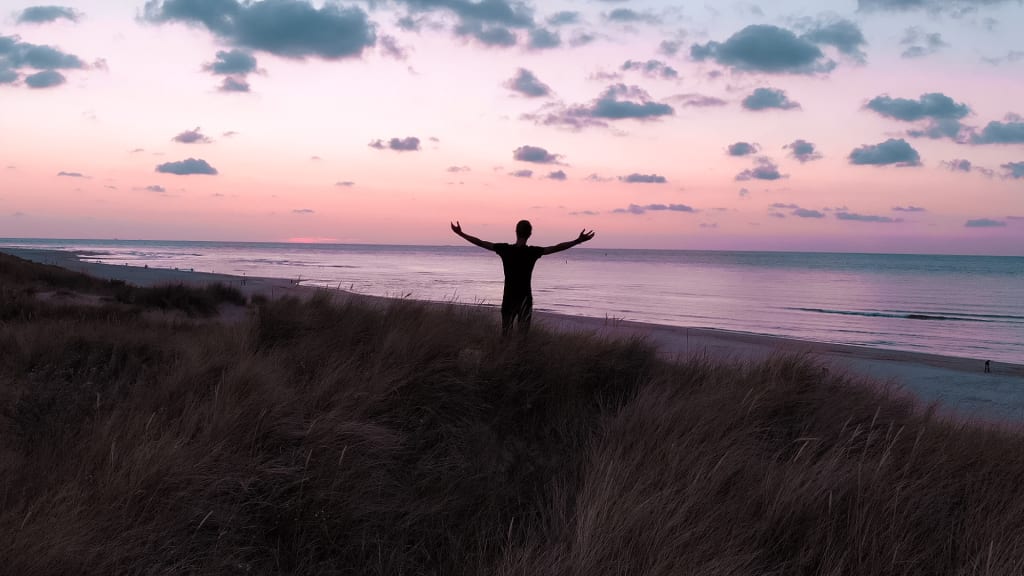 Photo by Jesmer Folkerts
Almost everyone loves to travel. Some like to go for a month. Some just for a weekend. But it usually takes some cash away from your wallet. If you're someone who doesn't have (enough) money to spend on traveling, or if you're looking for a way to make your trips less expensive, then keep on reading!
Maybe you have heard some stories about people traveling the world insanely cheap, or maybe even absolutely for free. Well, let me tell you these stories aren't myths. It's completely possible. I'll tell you how...
Transportation
First let's talk about moving around, getting from A to B (or to C, D, etc.) because that is basically what traveling is... the options are:
Plane
It's usually the most expensive option, but by far the fastest for long distances.
Yes, I said "usually." If you're willing to search a little longer you will be able to find really really cheap flights. I sometimes found a two-way ticket from Amsterdam to Spain for the same price as two hot chocolates...
I'd suggest looking into Google Flights. It's a hidden section of Google that you can find by hitting the "More" button next to Web, Images, Maps, etc. It let's you fill in your desired departure location and then it will show you prices for every available destination.
Train
It's relatively affordable for most people, and decently fast,
The train is quite a comfortable way of getting around, as you're often allowed to walk around. Most trains have a little restaurant and a place to spend the night, using wifi or a cellular network is allowed, and you usually have a fair bit of leg space, too. (Unless you decide to take a gazillion suitcases, of course.)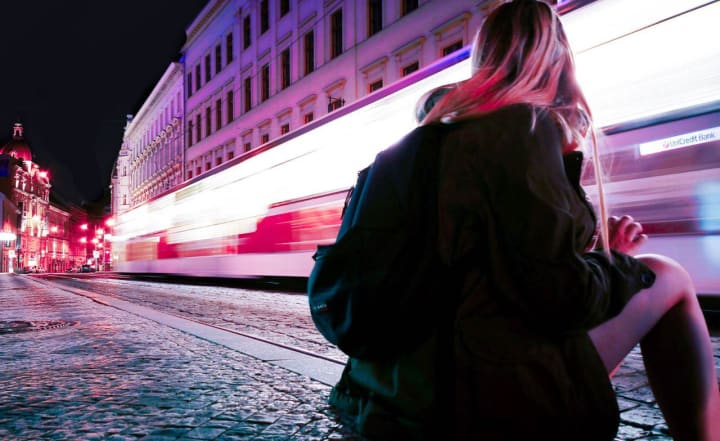 Bus
It's quite slow compared to the two above, but definitely more affordable.
Just like the train, you get to see the country more than from a plane. And depending on where you would like to leave, websites to book these trips may differ. Unlike airplanes, buses are able to drop you either in the middle of the city, or exactly where you need to be. It depends on where that is obviously. And you'll be 100 percent certain no one loses your luggage—something that might happen in an airport. It's quite a stressless way of moving about.
Boat
Yes, often this option is overlooked, but it's super cheap.
Now this is a bit of an interesting one… because I'm not talking about your average ferry, nor a cute little cruise. I'm talking about a cargo ship. You know? The ones that ship your AliExpress orders and the food in the supermarkets. It's even possible to do this for free. There's a story about someone who has been traveling mainly on cargo ships.
But if cargo ships aren't really your thing, since you're more into sailing, then this guy can tell you how to hitchhike on a boat.
Car
You're able to travel for free if it's done right.
So there are a few different things you can do here. First, use your own vehicle. Now this may sound pretty straightforward, but you could share a ride with a fellow traveler to split the expenses like gas for example. That could save quite some cash. It's even better if you have a camper van or RV because you could offer them a place to sleep in exchange for a little fee. And if you do it well, then you might be able to stay on the road for free. You just have to be willing to meet strangers.
Second: If you don't have/want to use your own car, you could hitch hike or share a ride. And if you don't fancy waiting on the side of the road or at a gas station, there are some apps for this. Just look them up and I'm sure you will find one for your specific country. Using social media is another great option; friends often have other friends who are willing to help you out.
Bicycle
It's free as long as you have one, and it only costs some calories.
If limited luggage isn't your main concern, then this is probably THE option for you! You're free to go where and whenever you desire. Since you can now mount multiple bags on a bicycle, you can pretty much take all the essentials and then some. And don't think you can't travel the world this way. This woman from the Netherlands has been to 60 different countries so far! So if you don't mind a little adventure, or sleeping in a tent, and can be a little creative in the way you live everyday, well, then this sure can be your new way of living!
Just a little tip: Get a few spare parts.
Walking
Sometimes faster than a cab in most cities, and it gets you where no vehicle can go.
Yes, I know. And yes I'm well aware this is probably four times slower than the second to last slowest way of travel. But it is by far the oldest way of transportation: your very own feet. Goran is a guy who has been travelling 2l000 kilometers this way. Because I myself am still a little unexperienced with this kind of travel, I will let Goran do the talking.
Alright then. These are the main ways of travelling. Next time I will tell you about getting an accommodation, finding a place to spend the night, different foods, and discovering hidden destinations. In future posts I will also get more into detail about each way of transportation.
So stay tuned for that! My page will cover all the imaginable subjects when it comes to seeing the world. But for now, have a lovely day and I will see you soon!
Ciao,
-J