How to spend a Weekend in Trinco
'Trinco' or Trincomalee sits on the eastern coast of Sri Lanka. A beautiful town home to one of the worlds most beautiful natural harbours.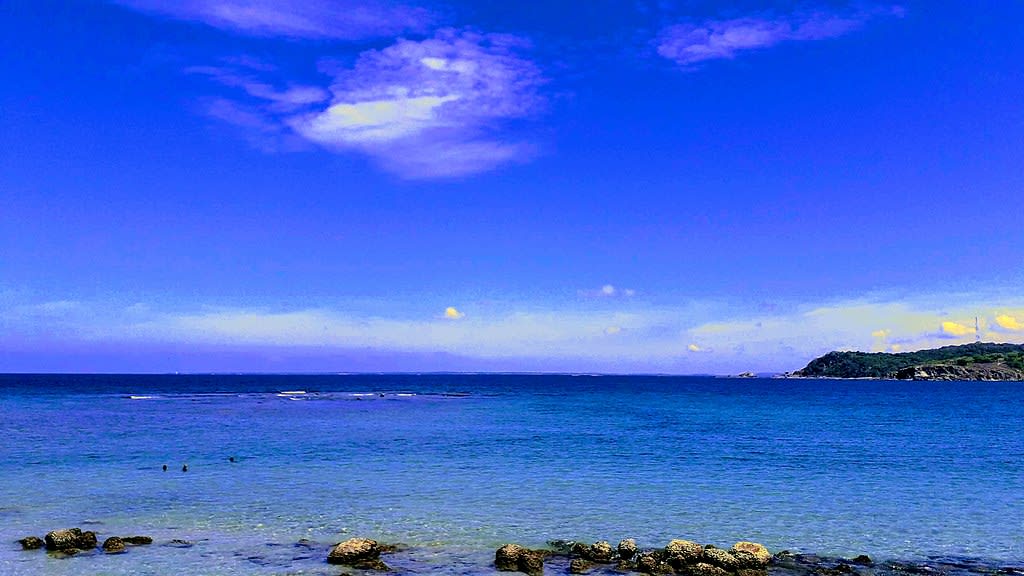 Withanage80, Trinco Harbour Beach, CC BY-SA 4.0
Trinco is steeped in history with many an iconic site to visit. The place is popular for its seafood and crabs! Then there's Pigeon Island which you can visit for a spot of snorkelling amongst the coral reefs and swimming in the azure blue waters. And since Trinco is a great place for a quick holiday retreat; read on to learn how to spend a weekend in Trinco.
1. Get To Know Your Destination – Trinco
Sri Lanka as a tropical island has much to offer in terms of sun sand and surf; what's most impressive is the islands bio-diversity which extends to the coasts as well, offering the adventurous explorer varied coastal environs to discover. Trincomalee is noted for its utterly gorgeous beaches. The sun-bleached white sands are lapped at by an ocean that's a unique shade of blue. The Trinco Harbour is the 2nd largest in the world and exceedingly beautiful. The place from days of yore has been a pivotal point as a maritime hub and stronghold for the Portuguese, Dutch and British colonists who held the country captive for many years. Since Trincomalee played such an important role in the country's past, there are many places of interest to visit, such as the Koneswaram Hindu temple and Swami Rock which has many a tale attached to its legend.
Best of all Trincomalee is where you go to relax, swim in the ocean, chill on the beach, dine on the most succulent seafood and get mesmerised by a gorgeous sunset. Here's how to spend two days in this paradise.
2. Check Out How To Get To Trincomalee And Where To Stay
Most tourists visit the place from the commercial capital Colombo. Hence, there are a number of transport options to choose from. You can take the bus; pre-book a tourist bus online or from the bus station and you can hop aboard one of the luxury buses leaving from the Fort bus station. Buses generally leave at around 10pm and arrive in Trinco as dawn approaches at around 5.30am.
Trincomalee offers a range of luxury resorts to choose from. Look up the special offers and enjoy your stay with a good discount or added incentives thrown in. You can also book a bus from the International Airport if you plan to transfer to any one of the luxury resorts Trincomalee has to offer for your first weekend in Sri Lanka. Or you could even arrange with resorts such as Trinco Blu by Cinnamon for a hotel shuttle service if you prefer a more comfortable transfer to your arranged accommodation in Sri Lanka.
Trains too are an option for getting to Trincomalee whilst the fastest mode of getting to the eastern coast town is via domestic air which you can pre-book to fly straight to your Trinco hotel from the airport or even at a later date from Colombo.
3. What Can You Do In Trincomalee?
Whale Watching Is Popular
Whale watching is one of the best things to do in Trincomalee, provided you are visiting the area around May and October. Tours are offered by the Sri Lanka Navy which you can pre-book, while private operators can be found at the Trinco Pier; you can join one of these if you get there on time. These tours generally leave by around 7am. Your best bet is to arrange your whale watching tour via your hotel in Trinco.
Visit Pigeon Island For Snorkelling
Snorkelling at Pigeon Island is a popular activity. Tours to the island are handled by the Navy, once there you can relax and enjoy the crystal-clear waters and surrounding reef, amongst which swim a myriad of colourful fish, as well as, the odd turtle. The island gets its name from the many rock pigeons that live there. A half day out on the sunny oasis is quite a treat indeed.
Explore Koneswaram Temple
The temple which remains in Trinco today is built on the site where once stood the Temple of a Thousand Pillars. The temple at that time was a pivotal point for the Hindu faith with the shrine dedicated to Lord Shiva. The temple was said to be inlaid with many a treasure of gold and precious gems which were plundered over time by the colonists.
Today Koneswaram Temple retains its past mysticism, with many statues and little shrines dedicated to Hindu deities. Located at the edge of a cliff the temple is also a marvellous lookout point from where you are treated to bird's eye views of the glistening harbour.