How to make your exchange semester the best time of your life?
After 2 exchange semester, here is what I noticed make a perfect exchange period spend the best time as an exchange semester.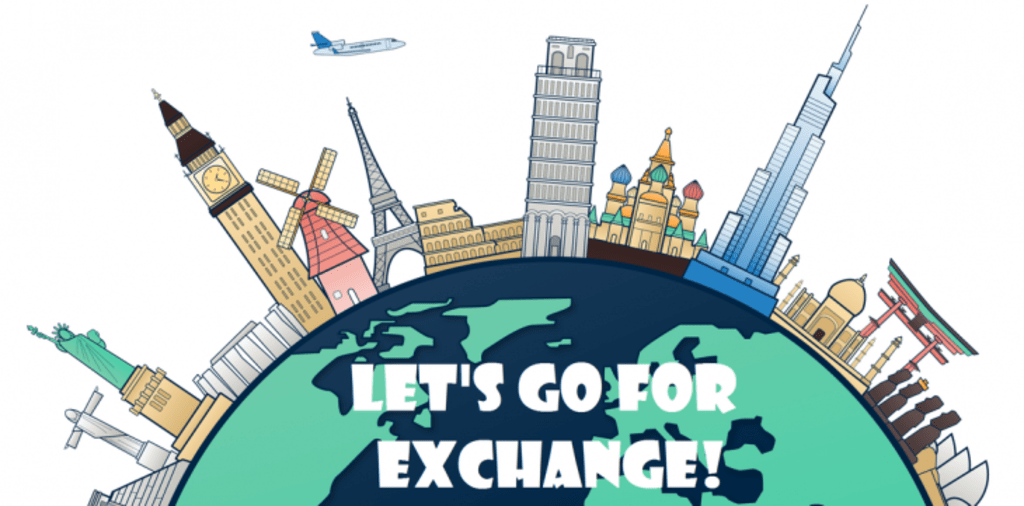 I'm a French woman who's been living in Toronto since January 2020 with a WHV.
During my studies I was lucky enough to be able to go on two university exchanges semester. Since then my life has never been the same. Studying abroad remains the best experience of my life. Voici un court contexte sur ces deux expériences.
During my first year of my Bachelor's degree, I spent 3 months at a university in Montana, USA.
A second time, my 3rd year of bachelor's degree where I spent a semester at a university in Newfoundland, Canada.
These two semesters have been so rich for me, in meetings and teachings. (You can find the story about my teachings here) I have grown enormously through these two trips and I am very grateful to have been able to make them. Not everyone benefits from these experiences in the same way and doesn't necessarily keep a good memory of them. I can't guarantee that your university exchange will be the best time of your life, but by following this advice you won't regret it.
Don't focus on the destination
You don't necessarily have a choice of destination, but that shouldn't be an excuse to have a bad experience. Looking at the two destinations I've been to, you might ask yourself "How the f*ck have you end up there?" and I often get this question, but I always want to answer "Why not", in both of these trips the destination was never the most important. Yes to Newfoundland or Montana, there are no amazing beaches or great sports teams to support. But I never focused on what I couldn't do, I always kept in mind the possibilities I had. In Montana, I was able to go skiing, I discovered one of the least visited American national parks. I discovered fantastic landscapes . These two places are not vacation destinations, but it made the experience so much more authentic.
Forget what you know & Ask questions
When you go on an exchange you are often young, it is probably one of the first times you are away from home for so long. It's the first time you've come face to face with another culture. Before you leave, you don't realize that your habits are not normal for everyone. At first it's easy to compare everything to what we know, it's even normal to go through this phase. When you go through the stages of "culture shock", at the beginning it is easy to close up and adopt a negative attitude. "That's not how I do it at home" "It's better how I do it at home" blah blah blah. Having this attitude, makes you get into a bad mood and doesn't push you to discover. Also, when you're around other people, you can look like an unfriendly person. For my part, asking questions has helped me a lot, I tried not to be judgmental and to understand what's around me. Of course I was making comparisons in my head, but I was trying to adapt and evolve.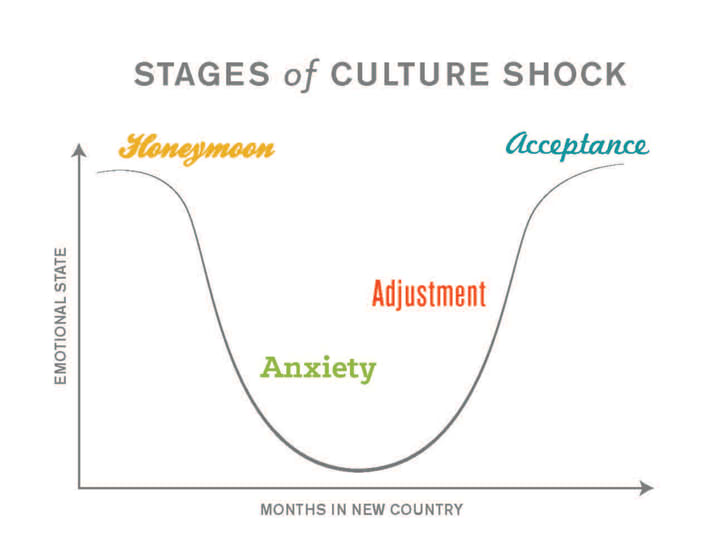 Every difference is a new conversation topic
This advice is very similar to the one before. But it seems interesting to me. Personally I like to understand how things work and the best way to do that is to ask questions. Don't try to point fingers but try to understand why things are different. Ask questions, inform yourself. This way you can share about your culture and you can question what has always seemed obvious to you. It may sound silly but being abroad would interest people, at least in North America it did. Telling people why you are there, for how long etc. gives easy topics for conversation and you can talk to everyone.
Be curious
You will tell me how to do when you're shy? I'm not the most extroverted person there is and yet I've always managed to fit in and have a good time. I think that always wanting to know more, and being interested in what's around me has helped me a lot. Be curious, be interested in others and they will be interested in you. Curiosity is the ability to ask questions and to ask yourself questions. In any case, everything you are going to see will be an excuse to be curious because nothing is like what you are used to. Being curious has always brought me new experiences. I like to say that curiosity fights ignorance. If you take advantage of this academic exchange to be curious you will learn a lot about many subjects. Much more than you can learn in the classroom. I think that the experience abroad is something you have built up and if you give yourself the means you can't have a bad experience.
Get out there
All this advice seems to be pointing in the same direction, but I think that's what worked for me. In Canada although I was surrounded by 3 of my best friends, I always did my best to meet new people. I tried to do group work with other people, in class I would sit next to strangers. It's a technique that worked, I met a few people this way, who for example invited me to their parties and made me meet other people. It's like a domino, when I met one person I met 10 other people. Anyway, you have nothing to lose by trying it, being a foreigner you already have something to tell.
Don't be afraid to go to people and talk. During all my exchanges I tried to occupy my afternoons after school with all kinds of events, I stay as little time as possible in my room. At least for the first few weeks. Once you're settled in you'll find it easier to keep busy with your new acquaintances. I can assure you that it is not by staying in your room that you will remember your university exchange. It is the experience of a lifetime!
Say yes
It may sound like a joke, but it's one of the most important pieces of advice. (Best in the end) This university exchange is a once-in-a-lifetime opportunity, it might only happen once in your life. It's often a year with less academic pressure, so don't deprive yourself of any experience (within reason). It may be silly to say but don't be afraid, to be judged or to be ridiculous in a way nobody knows you there. Don't hesitate to say yes, to what you are offered, try to do activities that you would never do at home. You always get something positive out of trying new activities.
Don't forget to enjoy every moment !
----------------------------------------------------------------------------------------
If you enjoyed this article, please share it on your social media and send it to someone you think will like it too!