How to Explore Bangkok Like a Local
Tips for Discovering Bangkok on Roads Less Travelled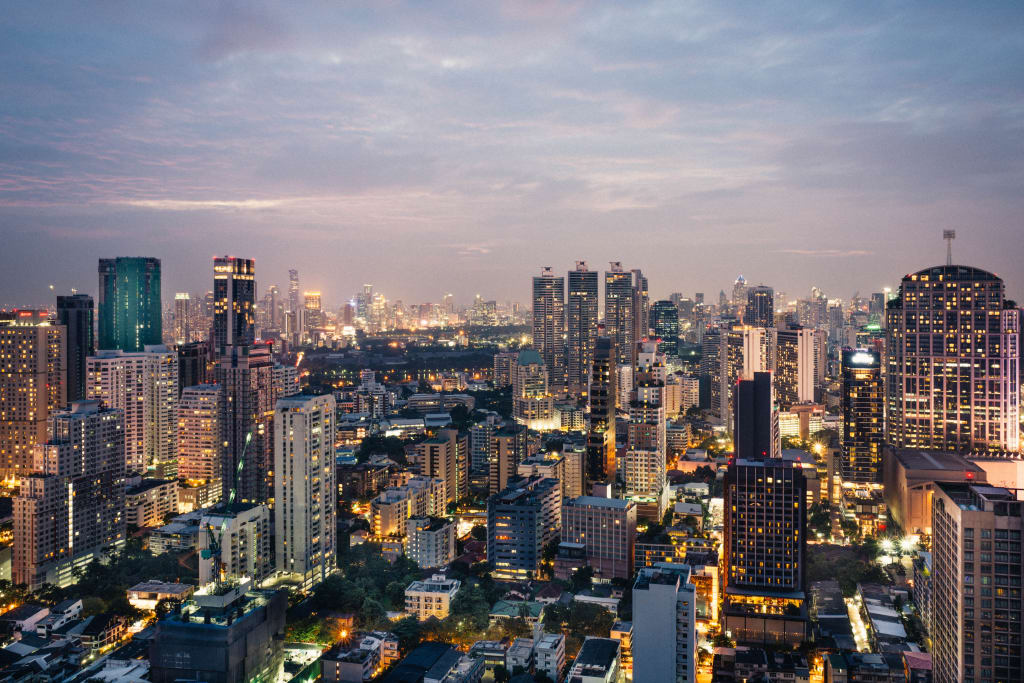 Cityscape of Bangkok Downtown during Evening | Image via unsplash
As one of Asia's most popular tourist hotspots, Bangkok is not only a travel destination but a rite of passage that all globetrotters must make on their exploration of the East. As such, it is difficult to get away from the tourist traps and the travelling masses that descend on the Thai capital each day. Those who are interested in uncovering Bangkok beyond the spectre of tourism, however, can follow these steps to explore the dynamic metropolis like a local.
Adopt the Right Attitude
Any traveller who's looking to experience Bangkok City like a local, rather than a tourist, must first adopt the right kind of attitude towards their holiday. Instead of treating the getaway like a vacation, it is better to consider your Thai stay as spending a few days in a different city for a change. This means that most tourists have to give up visiting popular attractions and splurging on expensive restaurants and hotels to truly experience living in Bangkok. While there's no need to rent an apartment or rough it out in any sense, this mindset shift from tourists to that of an expat is necessary to get the most out of your stay.
Create a Discerning Itinerary
Most Bangkok travel itineraries are full of the same highlights and the same activities, which means that 90% of the tourists heading to Bangkok at any given time will have a uniform experience in the bustling capital of Thailand. Avoid following the masses by creating a travel itinerary that speaks to your own interests and curiosity regarding Thai culture and Bangkok. If this means skipping a tour of the Grand Palace or Chinatown, so be it. Make sure the sightseeing tours and activities on your itinerary are catering to your own sense of adventure and not governed by the recommendations of travelogues and tourism pamphlets.
Get Around Like a Local
Whether you are based at Jono Bangkok Asok or any of the other hotels near Asoke BTS stations, it is crucial to navigate the city using public transport methods. While most tourists use costly taxi services and pricey three-wheeler rides to get around, it is important to stick to affordable and efficient transport options used by residents of Bangkok every day. The BTS SkyTrain service and the subway trains in Bangkok are not only reliable and within everyone's budget but the networks also cover a vast area of the city with stations located near key areas, shopping centres and other points of interest.
Dig into Street Food and Dine like a Resident
One mistake that tourists often make in Bangkok is sticking to their regular diet or eating out in fine dining restaurants that serve westernised versions of classic Thai dishes to suit traveller palettes. There's no reason to rely on high-end eateries and fast food chains when Bangkok's vibrant street markets and street food vendors offer a wide variety of delicious local treats at every turn. Local commuters and office workers usually pick up their breakfast and lunch from streetside kiosks that not only prepare piping hot bowls of Pad Thai and other noodle dishes but also fresh juices, Thai teas and delectable desserts. Check out the Tor Kor Market and some of the less crowded Bangkok street food hubs for yummy treats that are not likely to grace the menu of the city's posh restaurants.
Explore the Khlongs and Floating Markets
Ditch the dinner cruises on which every Bangkok visitor embarks at one time or another for an in-depth look at the river-dwelling communities in the city. Occupying the channels of the Chao Phraya River, the Khlongs are lined with stilt homes. Exploring the Khlongs not only provides a unique glimpse into the local way of life but also offers a chance to witness the vibrant markets, temples, and daily activities that thrive along Bangkok's intricate network of waterways.
Reader insights
Be the first to share your insights about this piece.
Add your insights