How to budget friendly Maldives Getaway
While some may think taking a holiday to the Maldives is a costly affair, it does not have to be.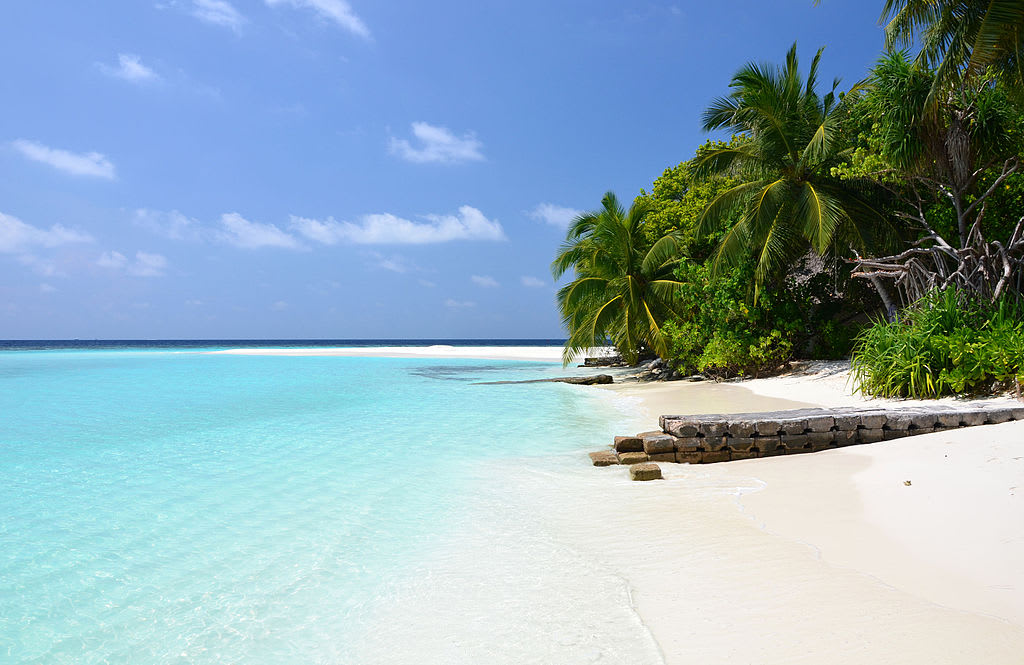 Gzzz, Bathala (Maldives) 5, CC BY-SA 4.0
While some may think taking a holiday to the Maldives is a costly affair, it does not have to be. Yes, you can splurge and enjoy the finest luxuries, but you can also plan a budget-friendly vacay while experiencing the finest of what the country has to offer. Intrigued? Here is a guide on how you can do just that and have a getaway like no other!
Plan Your Holiday Ahead
Take time to plan your holiday in advance which will not only provide more flexibility to find suitable dates but offer great savings too. Time spent on research will help you to properly compare rates for different airlines and accommodation options at islands resorts in Maldives which can change depending on the period of travel.
Don't forget to also check the official site of where you intend to stay at; while third party booking sites may provide great deals for properties, you need to be careful of hidden costs. Official resort sites will usually come with book direct benefits including great discounts.
Search for Deals and Offers
This is one of the ways to enjoy the best of both worlds; luxurious stays and budget-friendly holidays! In the Maldives, resorts will normally have a wide range of offers on their official sites which are well worth checking out; some of them can feature savings of up to a whopping 50% and are not to be missed.
It pays to keep checking the websites regularly too since you can get seasonal offers or flash sales. Early bird or advance booking deals are also popular while signing up for a loyalty programme will come with benefits and discounts for members too.
Check the Costs for Transfers
Another great way to save on costs is to stay at a resort which can easily be reached by speedboat from the international airport in Hulhule which is linked to the capital, Male. The reason is that transfer costs can be quite high, especially if you have to use a seaplane to get to a particular property; the airfare can sometimes be as much as an international flight!
By being based within easy reach of the airport you can also look forward to enjoying excursions to nearby sites of interest in the Maldives. Places to visit include Male where you will find several key attractions as well as other local islands where you can witness local livelihoods and experience Maldivian culture.
Choose All-Inclusive Packages
Consider choosing an all-inclusive package when holidaying at a resort; remember that these properties are located on private islands so you will most probably be spending most of your time there including dining. All-inclusive offers will generally cover all three meals and many of them are buffet options.
Apart from dining, such packages also generally come with tea, coffee, drinks, snacks (even late night ones!) and alcoholic beverages such as draft beer, vodka, brandy and whiskey. Such offers can be found at resorts the likes of Adaaran Club Rannalhi which provide options with added benefits too such as complimentary Wi-Fi, various sports or games and entertainment programmes.
Be Selective of Activities
Water sports in Maldives abound and you are likely to be tempted to give them all a go! Keep in mind that each activity you try can incur a cost, so it's best to choose beforehand. One of the most cost-effective and fun things to do is snorkelling since all you need is a mask, snorkel and fins with plenty of marine marvels beneath the waves to witness.
Diving is not to be missed either and resorts which offer diving packages are worth checking out. Depending on your interests, you can also choose from water sports like jet skiing, kayaking, windsurfing, catamaran sailing and more.