How The Pandemic Made Me Realize I Was Selfish
I didn't realize how selfish I was until I stepped outside of myself.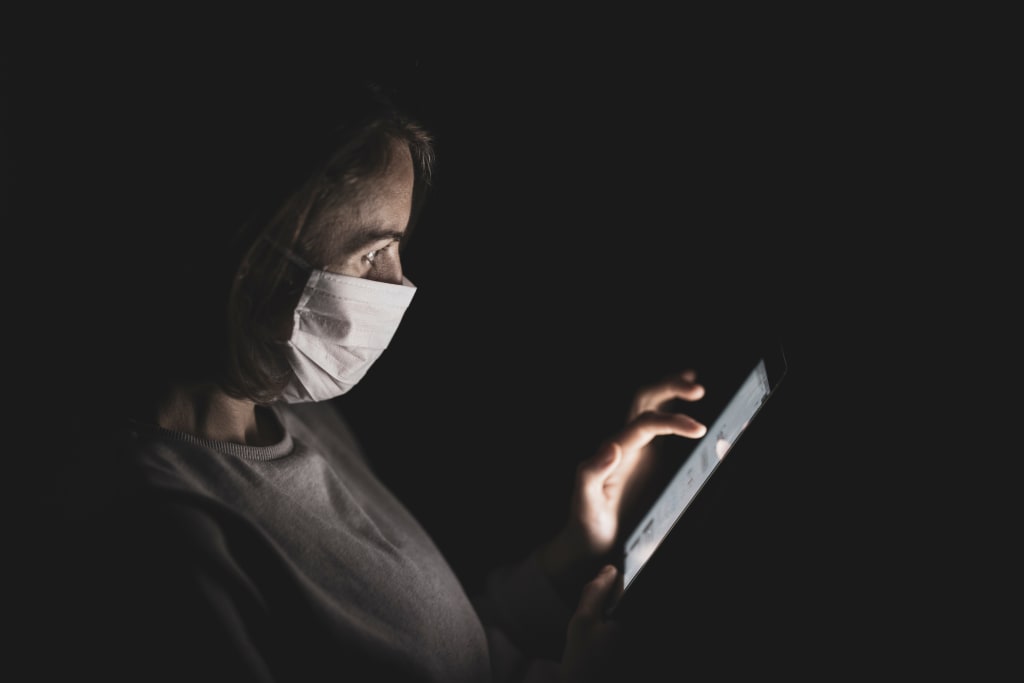 Unsplash
April was a significant month for me:
I turned 23.
I uprooted my life in my small Maryland town, drove across the country, and created a new life in California.
I finally decided to take back my health.
Months ago, I was in a wheelchair. Unable to walk. Bound to my bed with tight joints, headaches, and an unsteady gait. Anxiety filled me, as I wondered if this was my life's purpose: to stay in bed. Four grueling years of college, a lifelong battle with mental health, and being in a constant doubt and self-hatred.
I had a tight grip during the beginning of the year. Things felt like they were finally falling into place, even though the ground I walked on was shaky, I was optimistic. I'd published my first book, and was curating my first solo exhibition. I linked with a local DC non-profit to create a safe and open space for discussion on social issues, while promoting my debut poetry novel.
In March, I was confident and overwhelmed with gratitude when I walked into the space where my work would be hung. I felt honored (but slightly) uncomfortable as my work was being hung before me--and a cafe full of hungry, go-getting millennials. After everything was hung, I felt as if I'd made it. No longer struggling to be heard, I finally had a place. I whispered to the Events Manager, "I feel seen," through teary eyes. As customers placed their food-stained dishes into the pan below my framed photographs, they were captivated, intrigued by how one minute the walls were bare and the next they were face-to-face with my close friends, lured in by an intimate portrait.
That day, I was filled with so much gratitude that I felt like I was high in the clouds. I hadn't felt whole since I graduated in June. I'd spent months pondering over how I had to quit my high paying, (for a college student) purposeful job of taking senior portraits because of my health. I'd spent months writing my emotions in vivid and often dark poems about suicide, loneliness, convincing myself that I was inadequate as I scrolled through my Instagram feed, where it seemed like my friends' achievements were the brightest neons signs, causing my own light to burn to a faint dim. I'd spent months being incarcerated by my mind and body.
But March was an opening.
Until a week after the opening of my exhibition: social distancing orders were being put in place. We were only allowed to leave our houses for essential items. No more gatherings. No more days eating at cafes. No more evening poetry readings...which meant my event would be permanently cancelled and my work would have to be taken down.
I'll admit that I was disappointed, and that I felt like a failure once again. Yes, I know there is no way I could've controlled the pandemic. But I kept having this selfish feeling that everything I'd worked so hard for had been ripped out from under me. I once stood on a soft landing and now my head was slamming on the hardwood floor. For a while, I wanted to stay there.
But then my mom got a call: she'd been accepted for an essential position in California, and we'd have to move immediately. The week we were moving was also my twenty-third birthday. So, I woke on my birthday, my heart was still heavy about my exhibition, but I had to realize that I had lived to see myself turn 23, as there were lives being lost left and right. I was able to eat birthday cake with my mom, while some mothers were not able to even see their children because of social distancing. When I put that into perspective, I shaped up and realized how fortunate I was.
Now, I've been living in California for almost a month, where the cases are increasing daily. Of course, it's scary. But I can't focus on that. Each day, I wake up and express extreme gratitude for simply being alive--something I never did back in Maryland. I was so focused on what I couldn't change and what I lost, I realized I had to be grateful for still having my friends, still having my health, still having a home. I didn't realize how selfish I was until I stepped outside of myself. Moving forward, I have decided to stop dwindling on my losses and count my blessings, which has brought me closer to God and humbled me as a person.
I thank that season of my life, even through clouded thinking, because it showed me that in the greater aerial view of tragedy, my losses were nothing compared to what the rest of the world experienced.