How India Stole a 23-Year-Olds Heart
India, my favourite place on earth.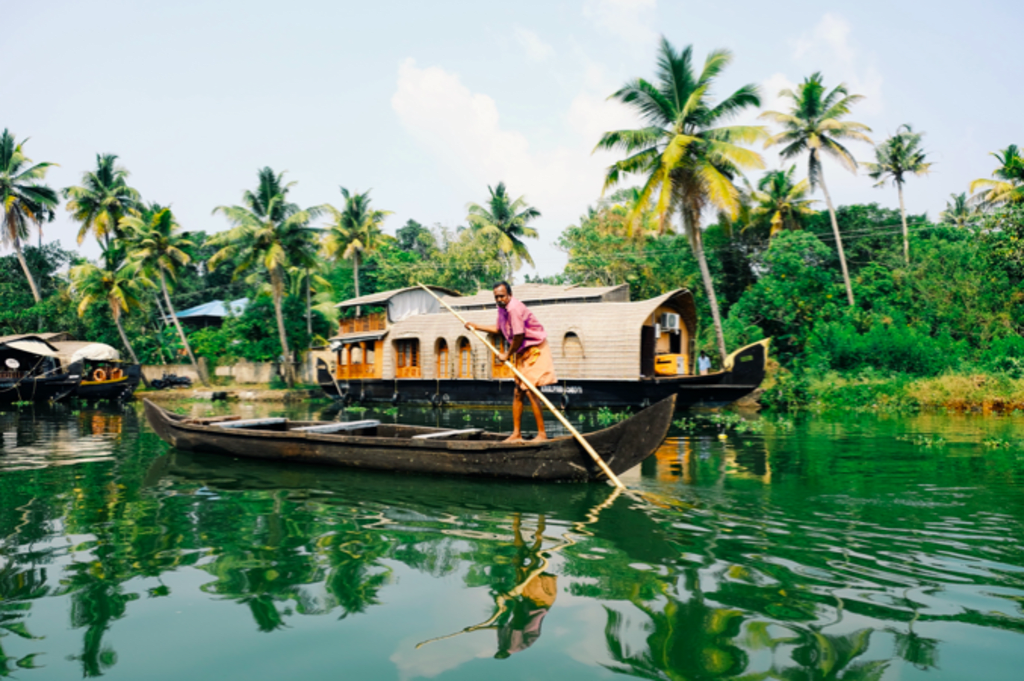 Initially, when asked what my favourite thing in the world was, I would say my daughter. She will always remain my number one. Until her sister is born then she will have to share the top spot.
However, there is a place that had such a massive effect on me, that I have to talk about it. This one place changed my outlook to life, completely. If it hadn't been for India, I wouldn't have even had a family.
When I was 22 I was self-obsessed and a consumer animal. At the time I had a brilliant high paid job and lived at home with my parents. The cash I had to spend every month was four figured. Spend I did. The latest jeans, the newest trainers and the flashiest cars. I bought a pair of ripped jeans once for £200 and there was no material.
For my 23rd birthday, my friend said we should do something big. So we booked a holiday to India. Not a sit on the beach holiday, but a holiday to immerse ourselves in the culture.
These are the activities we took part in:
Sleeping in a hut on the beach - I slept in a hammock for the night waiting to go and see dolphins in the wild. I went to sleep listening to the ocean breaking on the shore and the animals going to sleep.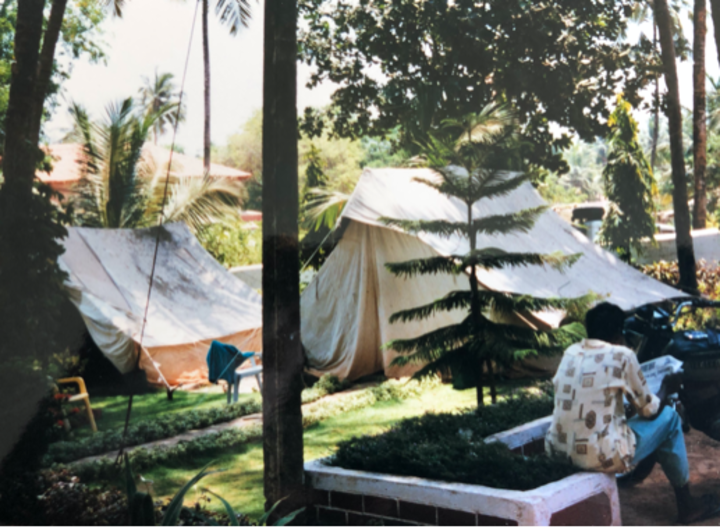 Searching for crocodiles in the wild - We went on a tiny boat looking for crocodiles relaxing in the wild. We started the day seeing some babies, but by the end of the day we had seen a 6ft crocodile. Seeing these amazing creatures in their natural habitat was an amazing moment.
Feeding wild monkeys - Goa is famous for its scenery and waterfalls. On one trip to see their biggest waterfall we came upon wild monkeys. These cheeky chaps will steal anything you have so it is best to have food with you. They came right up to me and took the food from my hand.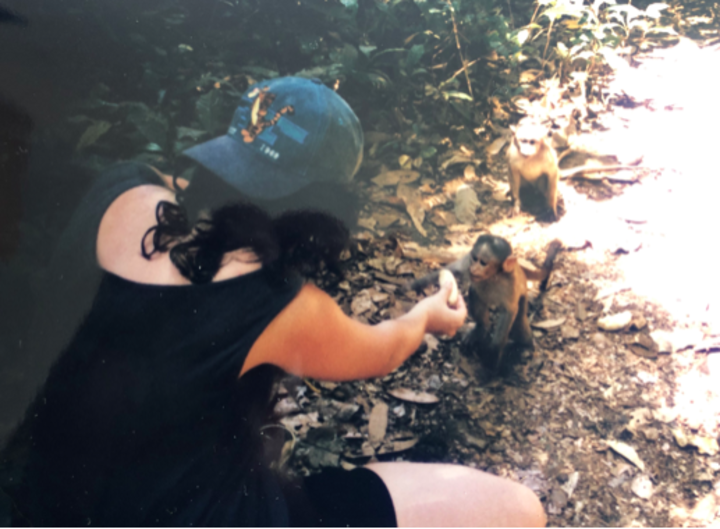 Travelling in an oxen cart - We had an idea that we wanted to travel in a traditional oxen cart. Once whilst exploring we came to a native village. The villagers were the most friendly people I have met. Through a combination of hand gestures and broken english we helped them understand. One of the locals took his oxen and hitched it up to the cart just so we could fulfil our wish. They asked nothing back for this generous offer.
Visiting a spice plantation - Many of the world's spices are produced in India. We went to visit one of the largest spice plantations. As you walked through the hills to the plantation the view took my breathe away. The country is completely unspoilt and beautiful.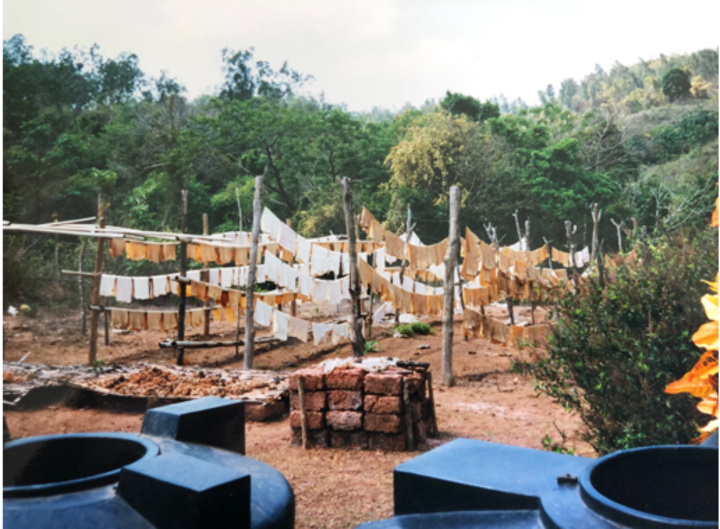 Saw a handmaid pot, being made - Wandering again around a local village we stumbled upon a potter. We stood for ages watching him produce beautiful pots on nothing more than a wheel and tray.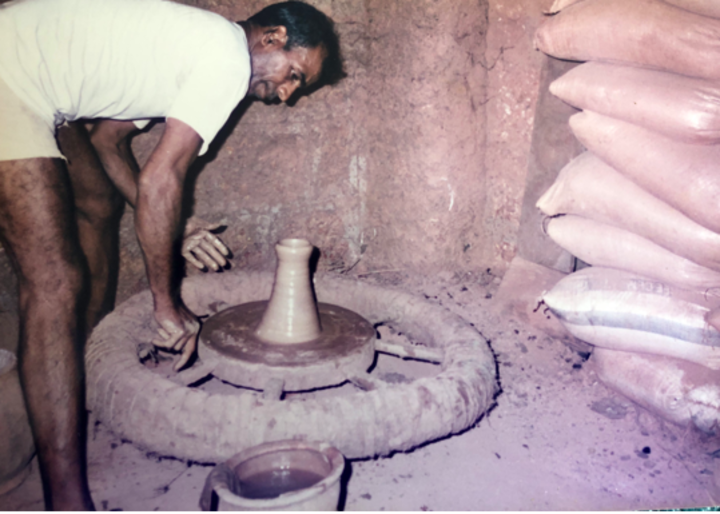 Although wonderful, the people had the biggest impact on me. Their outlook on life, when they have such limited resources is inspiring. In a country where it is cheaper to hire women to break the rocks up for roads than a machine. The average wage was then 50p a week.
The Indian people have such a genuine nature. They are happy with what they have. They don't moan about not being able to have the latest phone, but are happy with a small home and enough food.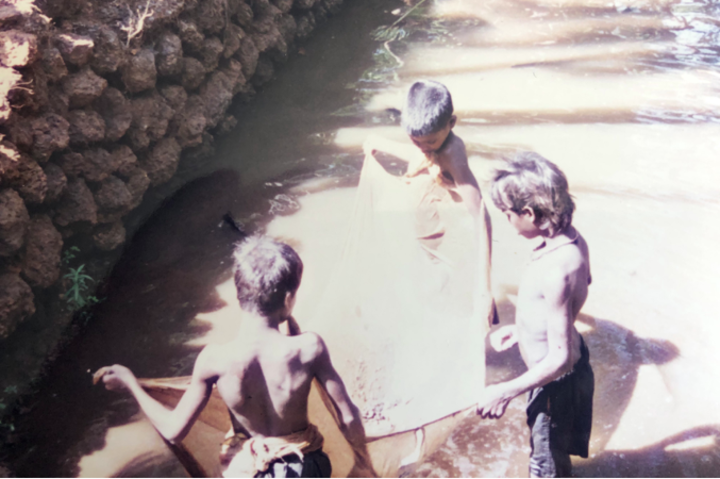 These children we met on the way down from the spice plantation. They are mountain children. They live wild in the mountains. They wash their clothes in the stream and eat what they can find on the land. How many times have our children moaned about being able to find nothing to eat? The cupboards are full, but their favourite cereal has run out?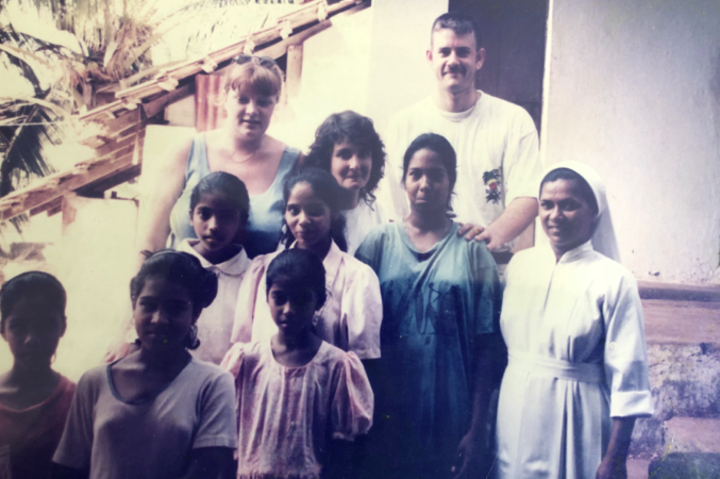 We spent a day working in this home. The children lived in a dormitory all together. Each child had a small bed and wardrobe to call their own. They were polite and engaged in all their lessons. They wanted to learn and be in class. These were the luckier children and they appreciated that fact.
India taught me so many lessons. This journey was 20 years ago and I appreciate things have changed there. Even after 20 years though, India has had a lasting effect on me. I am determined to take my daughter back there when she gets to the consumer teenage years.
The biggest lesson I learned is that things don't make you happy, people and experiences do.
I left a piece of my heart in my favourite once in a lifetime holiday. Thank you, India for making me the person I am today.