How Best to Enjoy a Solo Trip
Tips on Travelling Solo like a Pro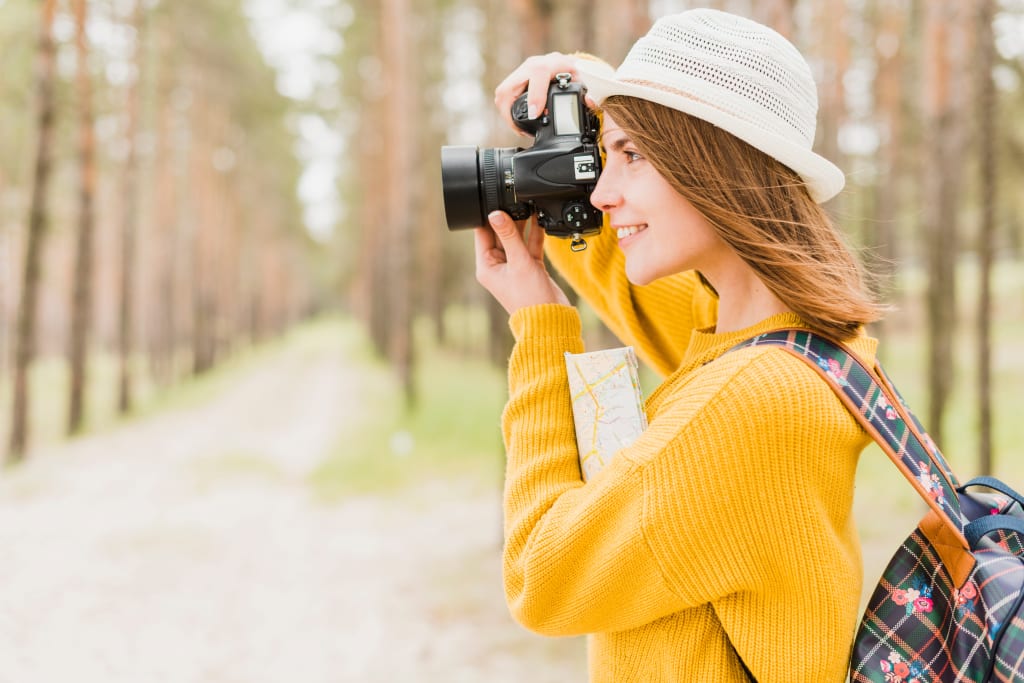 Solo Female Traveller enjoying her Trip | Image via unsplash
While it may sound daunting and challenging for some, travelling solo can be an exhilarating experience for those who prefer to discover new places and cultures on their own. Solo travel has many benefits as calling the shots on every aspect of the trip is just the tip of the iceberg. Whether you always hit the road on your own or are embarking on a vacation alone for the first time, here are some practical tips to help you make the most of the experience.
1. Do a Practice Run
Those who have never enjoyed a holiday on their own must do a dry run or a practice run before they set out to a foreign land away from loved ones and familiar surroundings. This will allow newbies to uncover what their key strengths and weaknesses are when it comes to solo travel. Pick a destination within easy driving distance of your home for the weekend and spend this getaway without contacting friends and family and explore the area by yourself. From knowing what entertainment devices to bring to finding out what types of attractions you are most drawn to when travelling alone, this practice trip is likely to yield some valuable insights into your travel habits.
2. Select a Safe Destination
Every popular tourist hub is not appropriate for a solo trip so you must select a destination that is more suited for solo tourists in terms of safety and value for money. Online and offline research is a must during this stage of the planning process as knowing the key highlights, crime rates, and cultural norms of a destination can help you narrow down the destination list. Make sure that the country you are visiting does not provide any major language barriers as you will require the help and guidance of locals during a solo tour.
3. Pack Light
One of the drawbacks of a solo trip is that you can't carry multiple pieces of luggage as you will be hauling these heavy items throughout the trip without the help of friends or family. This is why it is crucial to pack like a minimalist. Travelling light is a must for all solo tourists as having fewer belongings and items to keep safe will put less of a burden on your sense of freedom. Don't leave any essentials such as medication, a first-aid kit and tech gear at home, however, as these are indispensable on the road.
4. Pick the Right Hotels
Selecting an out of the way and secluded hotels and resorts must be avoided at all costs as it is a safety risk when travelling in a foreign land. Whether you select luxury hotel chains the likes of Pan Pacific Corporate hotels or any other reputed hospitality hub, make sure it is a property with a central and secure location. High customer ratings online are another indicator of a reliable rest where solo travellers can expect the comforts and luxuries that can make their solo tour a pleasant experience.
5. Get a Head Start Each Day
When setting out on sightseeing excursions or signing up for activities such as hikes, water sports or off-road adventures, it is best to get a head start. Check the opening times for each venue and aim to arrive early so that you do not have to risk being in unfamiliar surroundings with loads of other tourists after sundown.
6. Check-In with Loved Ones
Let your family or a close friend have a copy of your travel itinerary and check in with them at least once a day. Your loved ones should also have access to your hotel address and contact numbers so they can check on you in case you miss your daily call or in an emergency.
Reader insights
Be the first to share your insights about this piece.
Add your insights