Goa's Calangute Beach – A Vintage Snapshot
India's Queen of Beaches was certainly different from the swarming tourist anthill it is today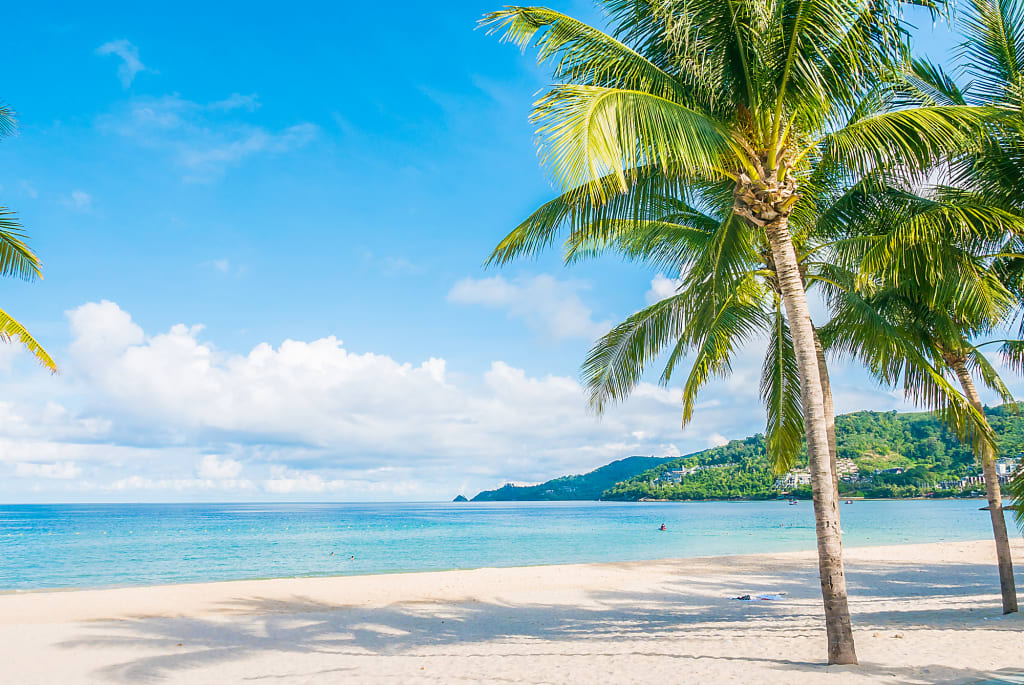 Goa and I go back a long way – back to 1972, in fact. That's when we came over from Germany and settled in India. My dad saw wisdom in easing the extreme culture shock for us by ferrying us to Calangute within a week of touchdown. It was an inspired move.
I don't know how many still remember Calangute, Goa's erstwhile Queen of Beaches, from way back then. It was certainly different from the swarming tourist anthill it is today. There were only a few shack shops at the plaza (Alex Cold Drink House among them), and fewer tourists to patronize them. We had standing bookings at the Calangute Tourist Resort over the years, until it lost its rustic charm with renovations.
Vendors of all stripes were still allowed do peddle their wares outside the beach-approach strip in front of Mahalaxmi Udipi Hotel – and there were some real steals to be had. This was still hardcore hippie era in Goa, and many of the down-and-out foreigners – their money blown on drugs and booze – sold everything from their music to their clothes on this makeshift flea market.
My mother picked up her first Walkman there at an impossibly cheap price, and I still sport a small tattoo done there that I paid a mere five rupees for on my upper arm. When Bob Marley's fabled live album hit the Goa scene, I picked it up from a scrawny, bearded foreigner who had arrayed his last worldly possessions on a dirty cloth outside our hotel. Ditto for Meatloaf's Bat Out of Hell, which took ages to appear on the shelves of regular cassette vendors.
Calangute beach was the embodiment of tropical tranquillity. Beach chairs and umbrellas were a relative novelty, but they existed. The sand was clean and the water crystal clear. Nobody had ever heard of water scooters, paragliding, or banana boat rides back then. You could still swim there without bullying beach guards hollering you through megaphones to get the hell away from the deep side.
We swam, used air mattresses for some half-assed wave riding, explored the shallow depths with kiddie diving masks and snorkels, shrieked with delight at the dolphins (are there still any around at Calangute?) and in anguish when we made occasionally contact with a jellyfish.
At night, we'd stand on our balconies and look down on the darkened beach as chillums (rudimentary clay pipes) winked like devil's eyes in the night. In those days, the smell of marijuana and hashish hung over Goan beaches like smog over a modern city today, and nobody complained. It was as accepted in Goa's beach culture as feni and the other local brew called 'urak'. Drinking on the beach was still condoned - which wasn't necessarily a good thing but kind of added to the whole beach paradise ethos.
Calangute's sister beach, Baga, featured only one prominent hotel – Lomir. Nude sunbathing and swimming were still allowed at Baga beach in the mid-seventies. Foreigners with a yen for this kind of thing gravitated there like flies to honey (much to the delight of the bus-fulls of unabashed Indian tourist gawkers that were a norm even back then).
On the average, there was one lungi-clad, camera-sporting ebony skin for every death-white Norwegian one. The 'firang' (foreigner) women considered this a necessary and negligible evil and paid zero attention to them. All in all, it was evident that Goa welcomed the international attention but didn't really know how to keep excessive rambunctiousness in check. At that point, it probably didn't matter. The Russian mafia hadn't arrived yet to take the whole vice scene into its iron grip.
Calangute has slipped off the list of preferred Goan beaches since those innocent days. It was quietly shunted to the sidelines as elaborate 5-star resorts began to appear all over Goa's other, less frequented beaches. Anjuna and Vagator are more popular now and have been taken over by the Russian mafia.
In its heyday, Calangute was indeed the Queen of Goan beaches. Today, it is a hot, commercialised mess where only the uninitiated go and are sorely disappointed. Very little is left of that once-pristine beach paradise, but it's good to have those memories.