From Horse Farms and Potato Chips to Skyscrapers and Hoagies
Why Philadelphia Is the Best City to Live in If You're from a Small Town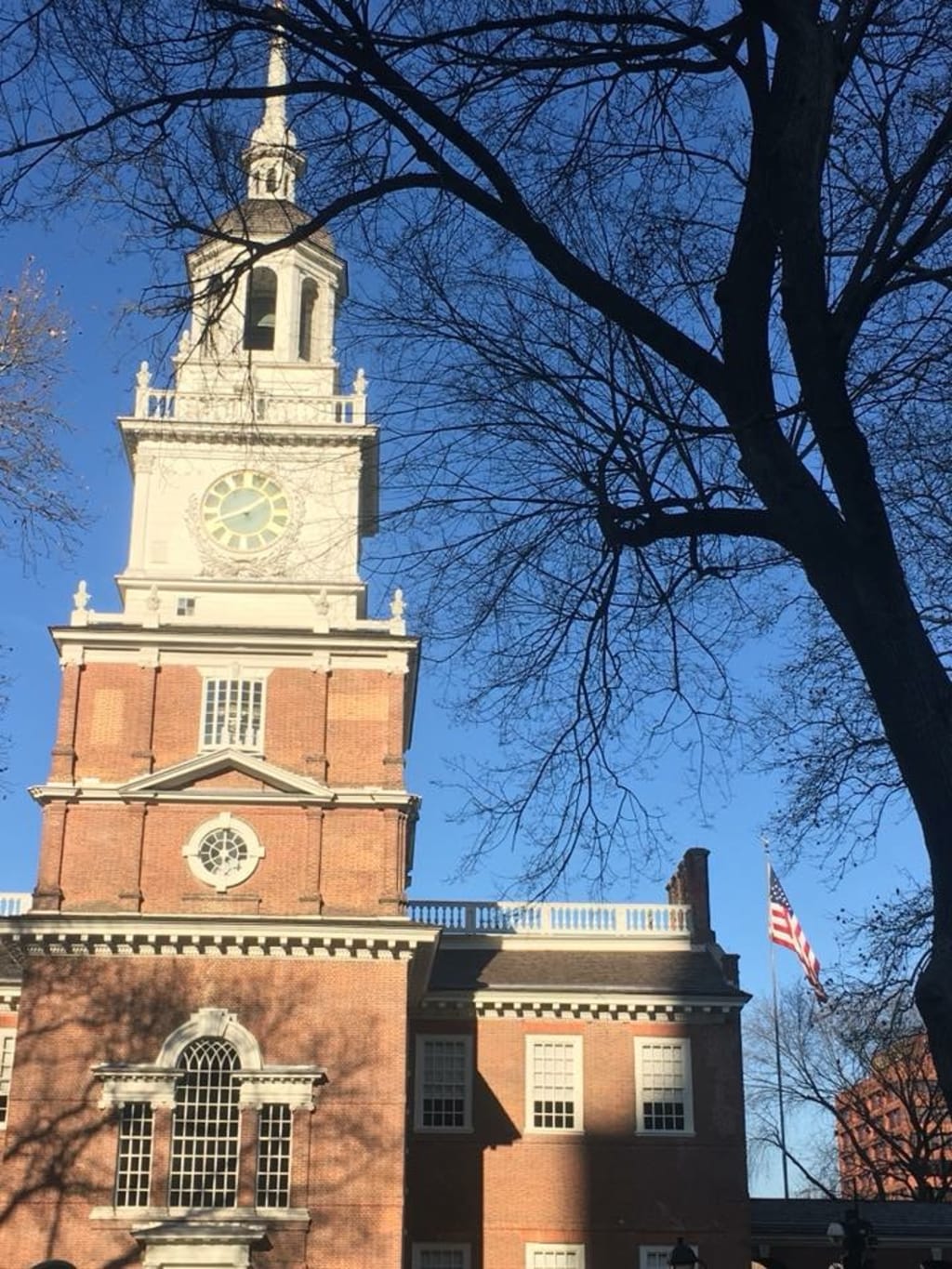 Never in my tiny human life did I ever picture myself living even remotely close to a city. Of course, I didn't intend to end up in my hometown for the rest of my life either, but there had to be a balance somewhere, right??
Flash forward to four years of college and "becoming more independent!" I became less naive, got engaged, graduated with a degree in communications, film, and photography and I was on my merry way. On my merry way, to Philadelphia.
Much to the dismay and chagrin of my parents, I had plans to move to the suburbs outside of the city to be closer to my fiancé. I would get a job and become a "professional working woman!" With no plan but an extra room to sleep in, a fresh degree in my back pocket, and a supportive beau, off I went!
And boy oh boy, did I jump head first.
My first time actually visiting the city, was the summer of 2016. I was visiting my fiancé and his family for a week, and his father took me out to see the sights. We went to the Liberty Bell, Independance Hall, the Constitution Center, and the Franklin Institute. I also had my first, official Philly Cheese Steak here! I was wide-eyed and agape the entire time. Now, it's not like I've never been to a city before. I would go to New York every year for Christmas. My father was raised in Baltimore so I had visited there many a time. But Philly was different. The history grabbed at me because it is so apparent here. I haven't felt this close to history since visiting Boston in high school.
I grew up in the small town of Hanover, PA. We are the snack food capital of America with our Utz Potato Chips and Snyder's Pretzels! We also have horse farms everywhere and tons of girls wearing cowboy boots to prom.
I was apprehensive about moving, of course, but I had been out of the house for four years in college, so how bad could it be? Sure, I wasn't accustomed to the "city life" but I'd still be living in the suburbs! I've never ridden a train before, but tons of people do! Now it's my turn!
Flash forward to now, I have a photography job in center city that requires me to not only take the train everyday, but also walk through the city. I have explored stores and blocks all on my own and with visiting friends and relatives, and I could not feel more at home! I love how much there is to do here. As someone used to only having a bowling alley and a movie theatre to escape out of the house to, Philly is rife with activities for all occasions.
Here are some of the things I have learned since moving here and experiencing the things I have.
1) There is literally a Wawa on EVERY corner.
My mother and grandmother came to visit, and they admitted they had thought I was kidding about this fact. I wasn't. My in-laws have a book on the history of Wawa in their home. These people are nuts for it! I'm from Sheetz country, so I will stand my ground!!
2) Philadelphia sports fans are the best!
After such an amazing Super Bowl win, it's hard to not see the sense of city pride on people's faces. Forget the stories about the city being torn from limb to limb, those are minor compared to the love everyone else has for this city. Also, the Eagles have never won a Super Bowl, but the first time I move here to stay and they win?? Coincidence? I think NOT! 😋
3) The museums are so worth it!
Mütters Museum of medical oddities. The Franklin Institute. The Art Museum (aka: the Rocky steps). The Constitution Center. The American Jewish Heritage Museum. All 100% worth any money you pay to get in. Beautiful exhibits, such rich history, what's not to enjoy?!
4) The small one-off shops and stores are such a treasure.
I love thrifting, so these stores are already something I gravitate towards. You can find so many unique things if you take a day to look around and be curious!
5) Food!
Big city equals more restaurants and more people equals more cultures which equals more kinds of food. Need I say more??
6) The theatre! The theatre! We all love the theatre!
Since moving here, I've already been to 3 professional productions/concerts. There are theatres everywhere! The Kimmel, the Walnut, even Lincoln Financial stadium is a theatre! Not to mention comedy shows coming to casinos and arenas. Side bar: Ed Sheehan is coming to Philly in September a few weeks after I get married: to my fiancé, wanna get tickets?!? 👌🏼
7) You don't have to live in the city to enjoy the city.
As I mentioned, I live in the suburbs. But I'm only a 20 minute train ride into center city and it makes everything so easily accessible! I was already blown away by the quality of shopping malls in suburbia, so you can imagine how great it is being a $5 ticket away from an entire city of activities.
All in all, I couldn't be happier to live in (near) this sparkling city of life. I light up when I talk about it with other people! I still have so much to explore, and I cannot wait to go on the next adventure!
culture
About the author
Philadelphia photographer and wife, with a love of cheese, adorable plants and true-crime documentaries
Reader insights
Be the first to share your insights about this piece.
Add your insights