Friendly World: Iceland
A must-see corner of our planet.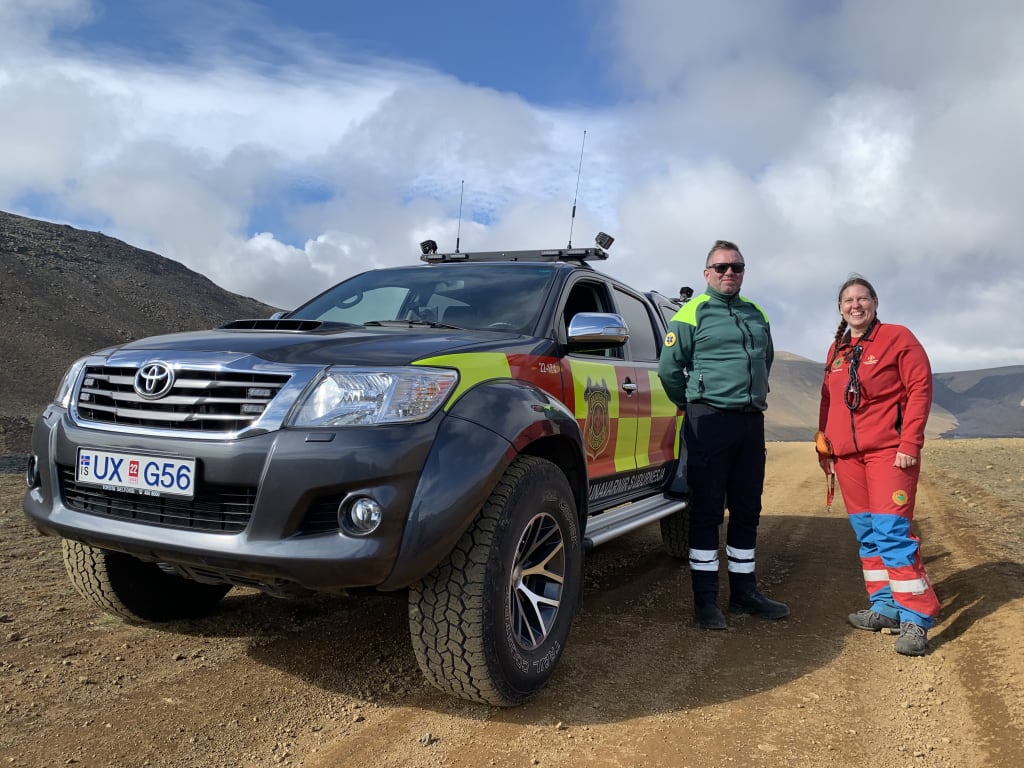 Rangers at Fagradalsfjall.
Reykjavík, the world's northernmost capital, was named "smokey bay" by the Vikings for the steam rising from its geothermal vents. Pinned between the North American and Eurasian plates, the island is a geological hotspot, constantly growing thanks to its volcanoes. Two-thirds of Iceland's tiny population of 360,000 live in Reykjavík, and the whole country feels like an idyllic small town where everyone knows each other. Or, as our tour guide put it, "Knows someone who knows someone."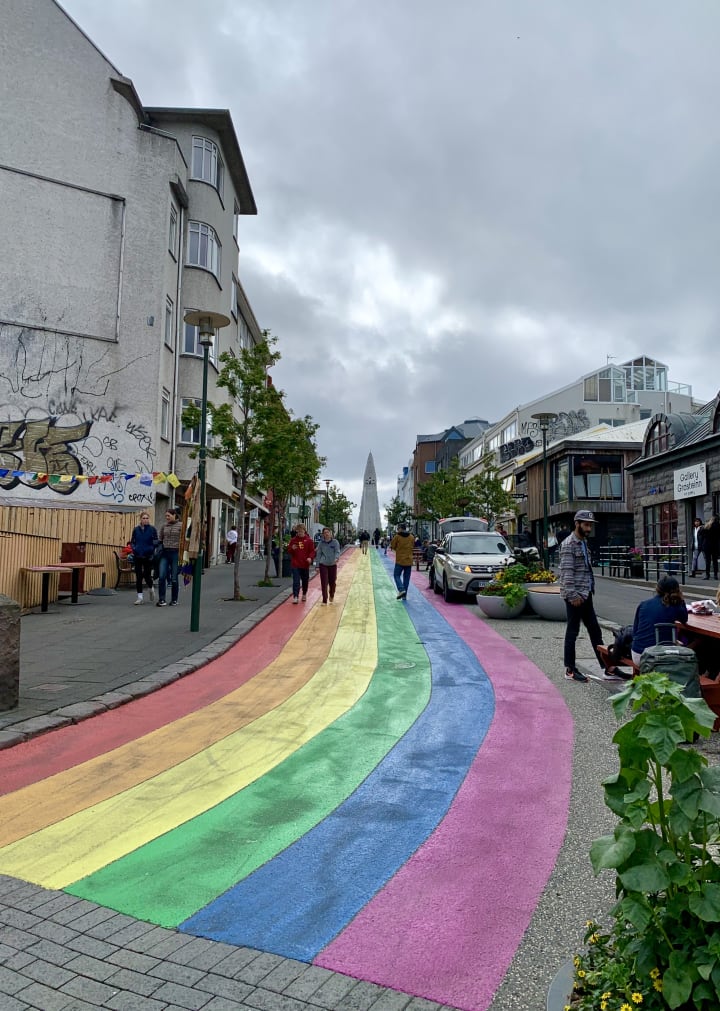 My mom is my travel buddy. We've visited Austria, Germany, England, Canada, and now Iceland, which is in a league of its own. She booked the tickets a week before the departure date, and that next Tuesday, we were the cool people at the airport, waiting for our plane to Reykjavík. While we were too tired to do anything but sleep when we got to our destination, we woke up in the late evening to explore the waterfront—and never ran out of daylight. Plenty of other people were still awake too, running and biking along the shoreline. Why not stay up late with the sun?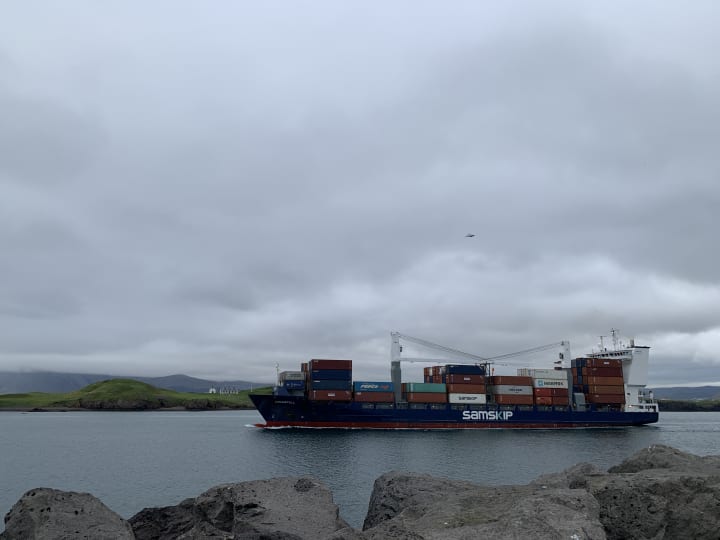 Work in Iceland stops early. At around 6:00 PM, the whole country shuts down—stores, construction work, tourist attractions, everything except some restaurants. As an American used to 24/7 instant gratification, the early closures were annoying at first, but by the end of the week I appreciated the prioritization of work-life balance over profit. We could all take a page out of their book. Subway, of course, was open until 10:00.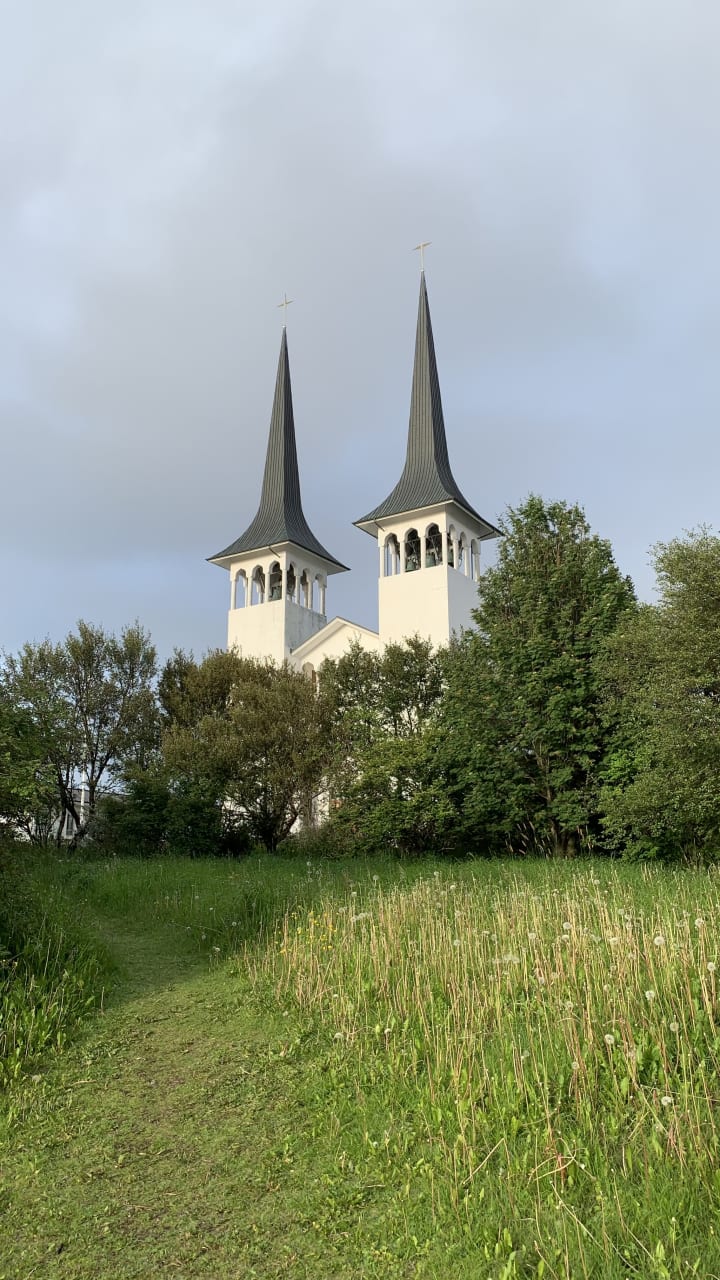 While there's a lot more to see outside the city, Reykjavík itself is beautiful and easily the most peaceful capital city I've ever seen. Seldom do drivers hold down their car horns in fits of rage. People play music in the parks. The bus drivers don't get mad at you for not pressing the "stop" button at the right time. And I never once got the impression anyone would jump out of the bushes to murder me. Iceland is the safest country in the world.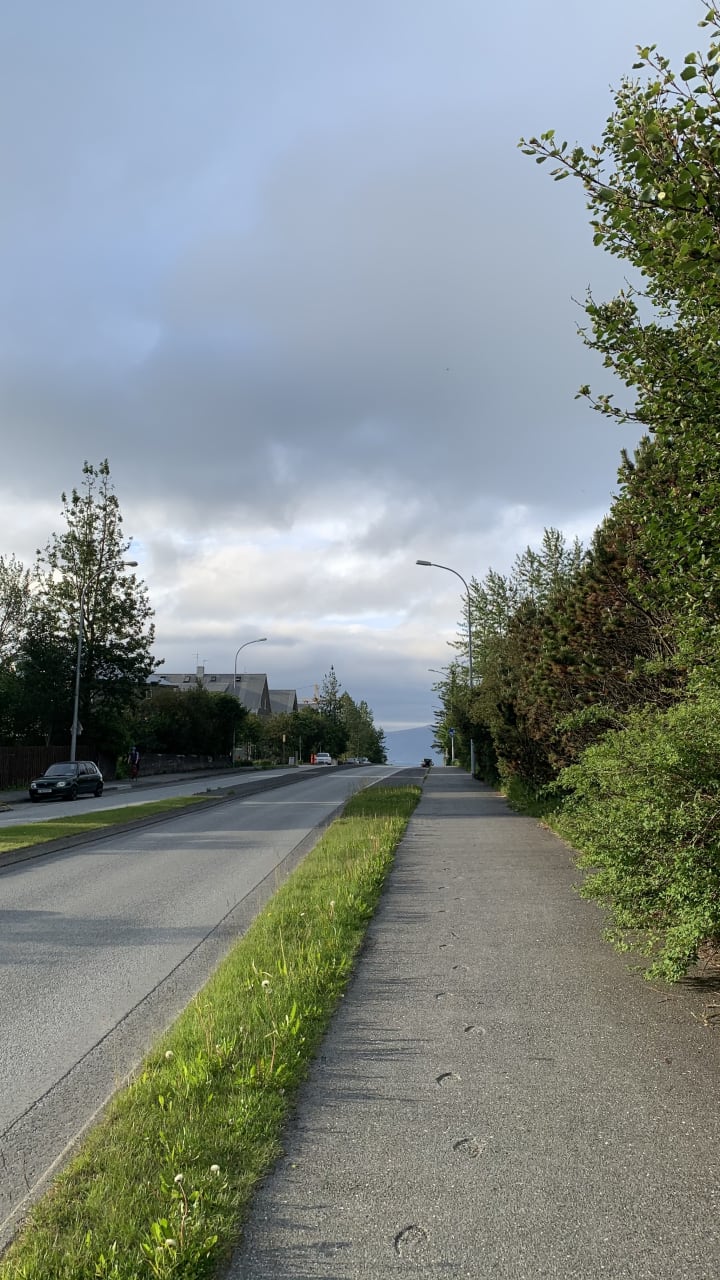 Just outside Reykjavík—drive fifteen minutes and you will have escaped civilization entirely—is the Iceland from the postcards. Waterfalls, mountains, and lava fields make for a diverse, rugged landscape. The island used to be covered in trees, but it was forested by the Vikings. Now Iceland is trying to replant about 5,000,000 trees a summer. Most of their "forests" are young and still growing.
"What do you do if you get lost in an Icelandic forest?" asked our tour guide. A pause. "Stand up."
Iceland's iconic blue lupine was originally planted to return nitrogen to the soil and increase stability in barren regions of the island, but it turns out that lupine is an invasive species and now covers its entirety. What a pretty invasion.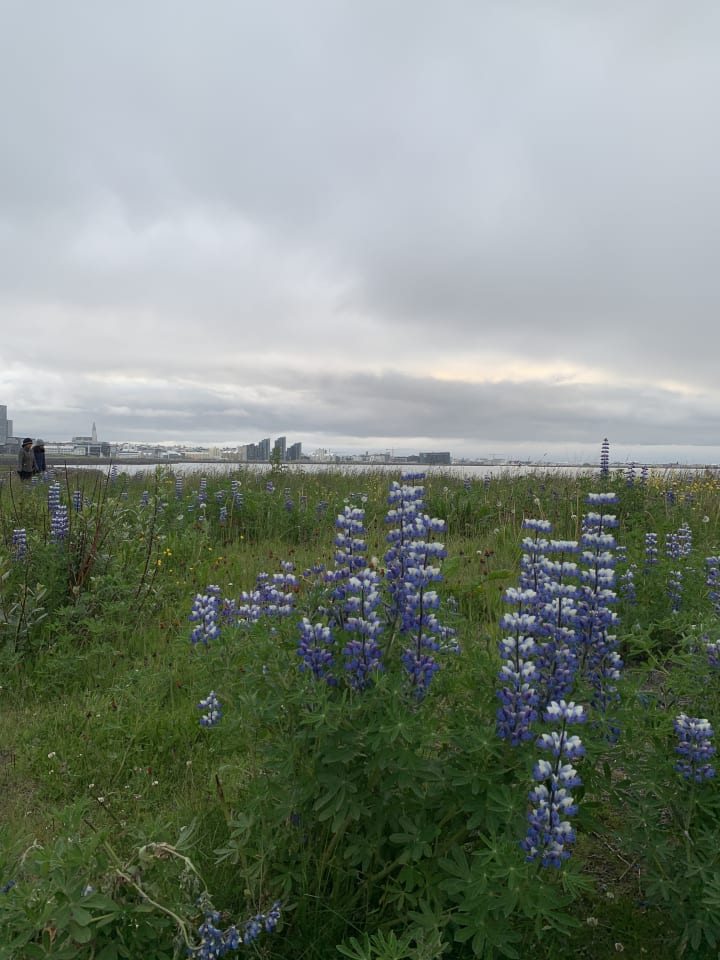 Our first stop outside Reykjavík was Parlamient Lake, where the Viking chieftains from all the Nordic countries used to meet for two weeks to "discuss" issues of "government." To me, those two weeks just sounded like an excuse to fish, drink, and bitch about life with the boys. Still, I stood where the Vikings stood.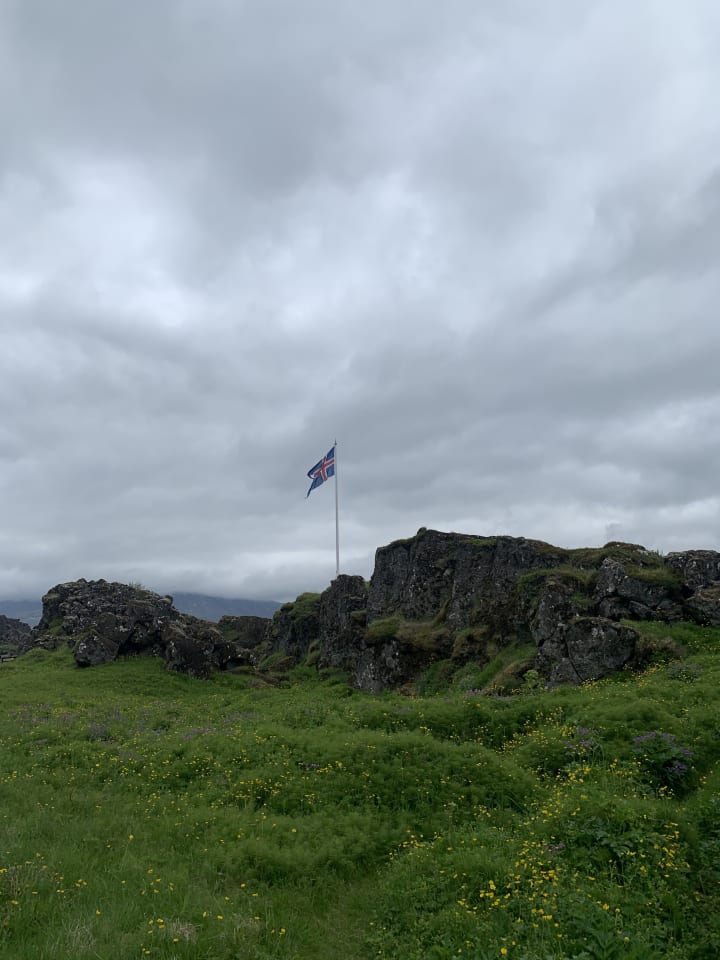 Farther up the road is Gollfuss, an impressive waterfall intended to be used for electricity in the early 1900s. It was later sold to Iceland and protected.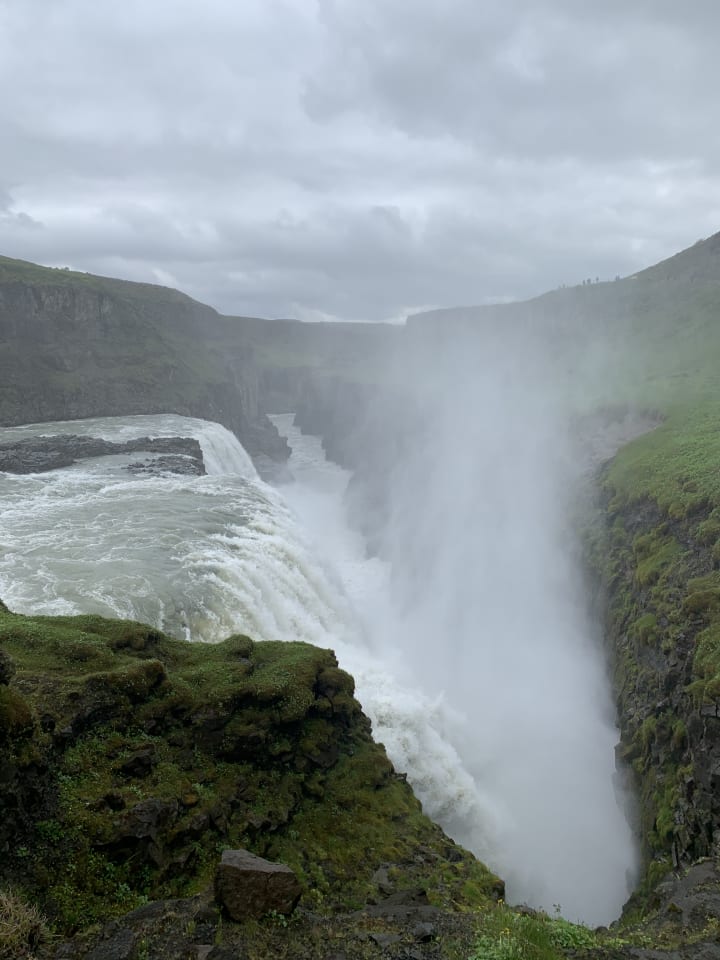 While Iceland is full of geological wonders—I discovered "that smells horrible" sounds the same in every language at Geysir—the volcanoes are the most impressive. We were lucky enough to see a very active Fagradalsfjall spewing lava all over itself. Since it began erupting earlier this year, the volcano has created a lava field several miles wide, a lava field expected to reach the ocean soon. We were witnesses to the ongoing construction of Iceland.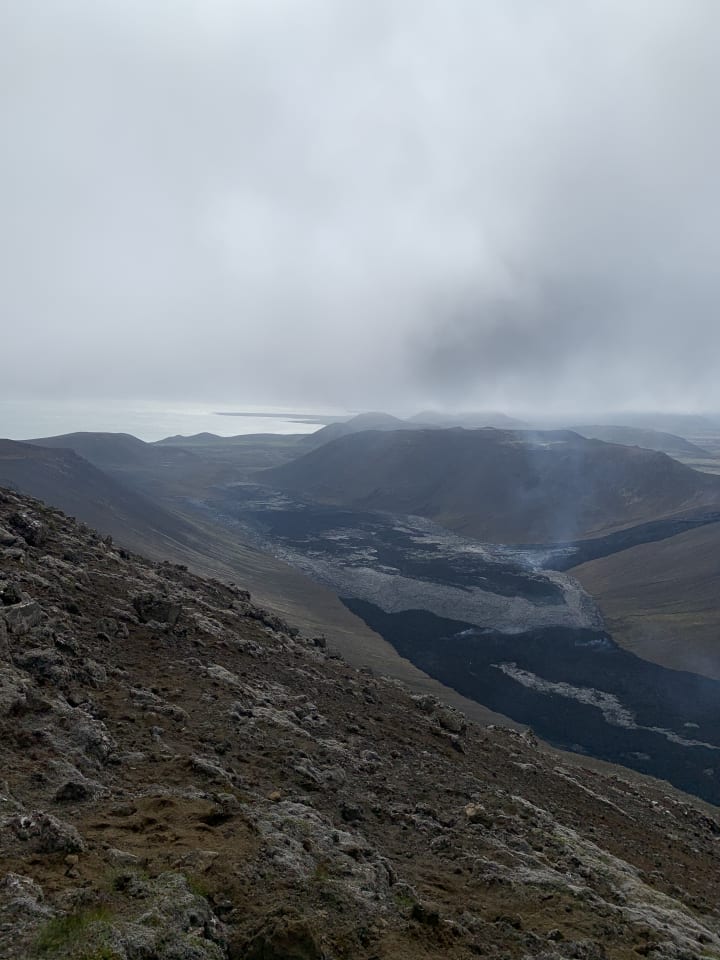 Other travelers were not as lucky as we were—the mountains are often covered in a cloud layer, and sometimes the volcano itself is uncooperative. The day before we saw it, Fagradalsfjall was "taking a break." Though the fog rolled in and out while we watched from the summit of a nearby mountain, we had an amazing view of the action.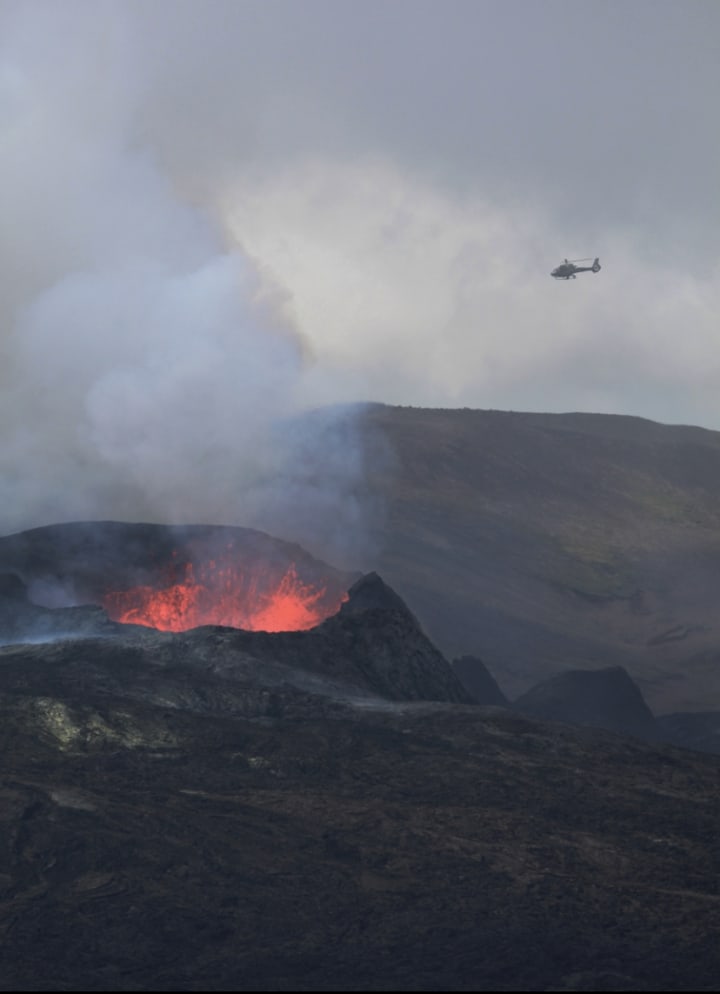 Time to cross "watch an active volcano" off my bucket list. To think I used to be so afraid of something so amazing when I was a kid (even though there are no active volcanoes in Utah).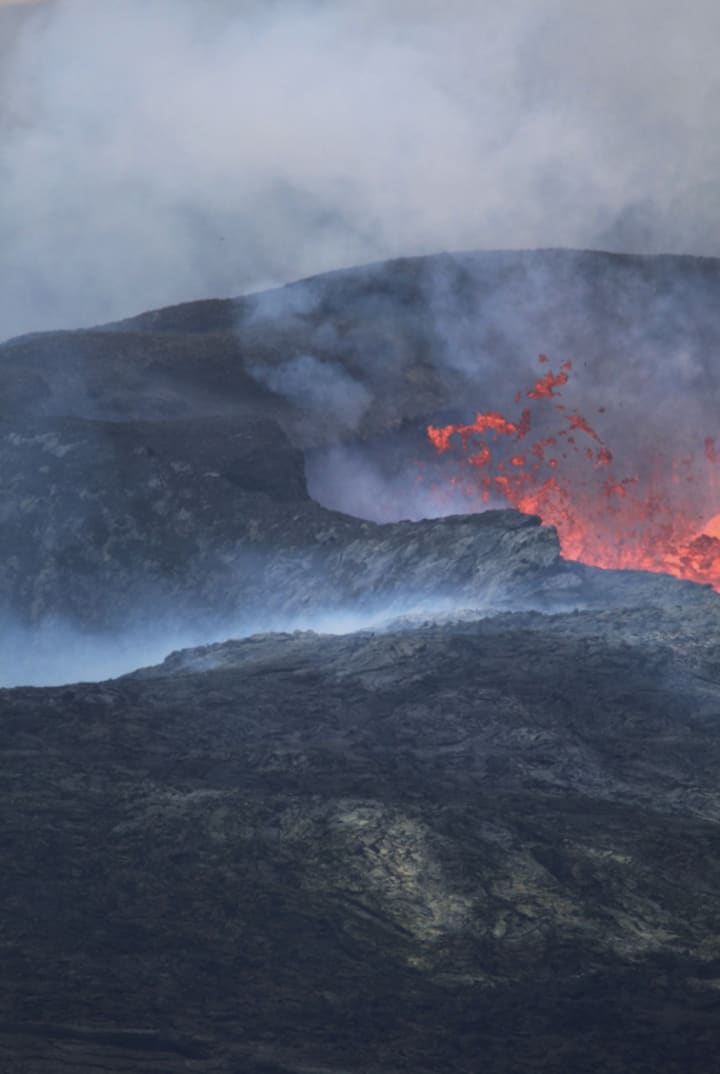 After oohing and ahing at live geology, we made our way back down the mountain for an Icelandic hotdog and talked to the park rangers. Another pair of tourists asked one of the rangers if the cooling lava was safe to walk on, to which she replied, "No, I like my feet!" People walked on it anyway.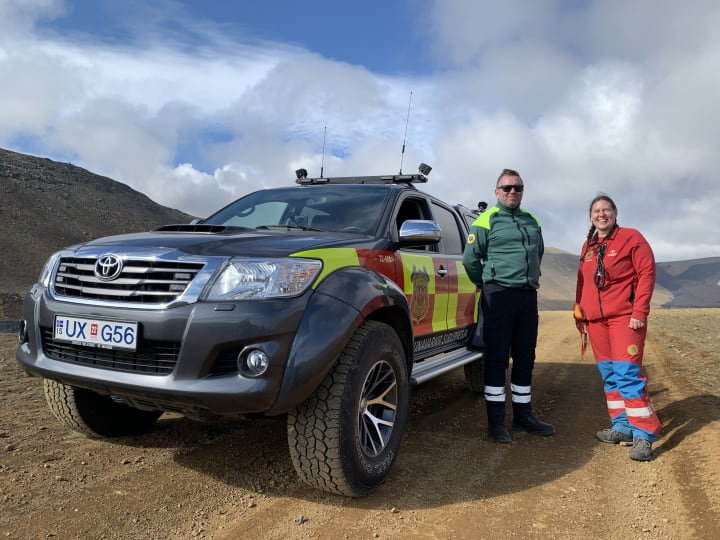 Leaving the volcano, the bus pulled over at some hot pots across the street from a pasture. While some of the tourists went to see the pools, we went to watch the Icelandic horses. Described by our guide as "big horses with little legs," these rugged horses are specially equipped to deal with Icelandic winters, and are so isolated they can't return after leaving the island due to contamination concerns.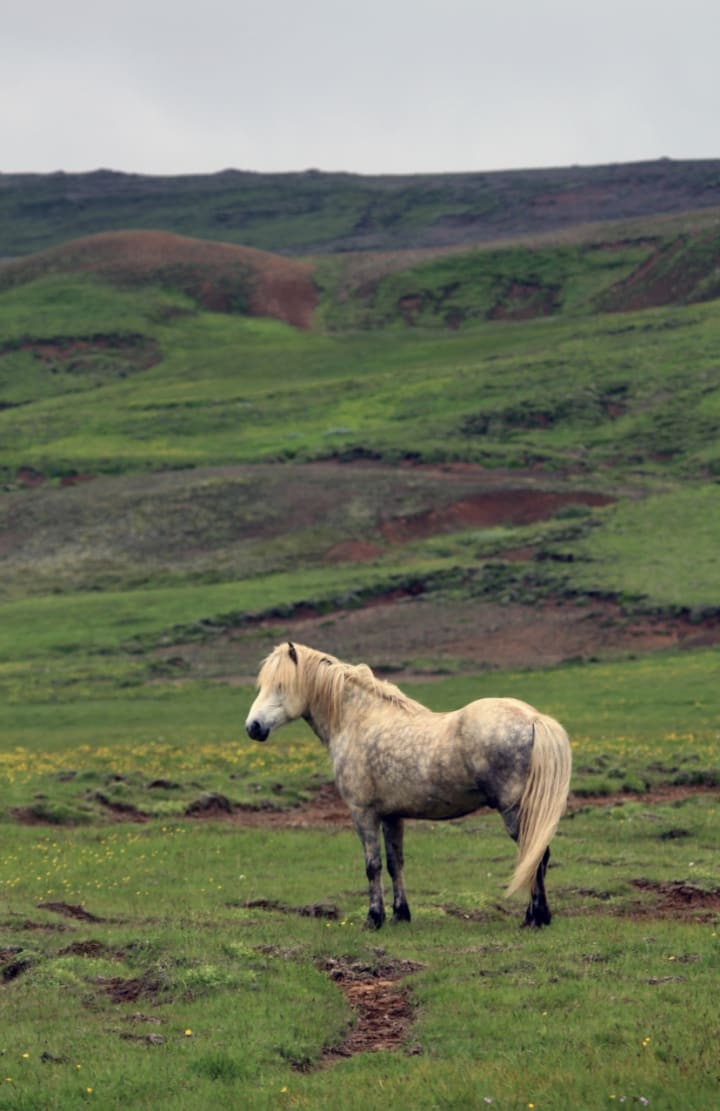 The next day, we went whale watching. I'm ashamed to say I was too cold to get any good photos of the humpback we saw, but I'll always remember seeing it play and slap the water with its tail, almost keeping pace with the boat. Birds soared overhead, daringly close to the ship, as we chased our friend toward the shore. Afterward, we stopped at Höfnin, an incredible restaurant by the harbor. If you want good seafood with fast and friendly service, Höfnin can't be beaten.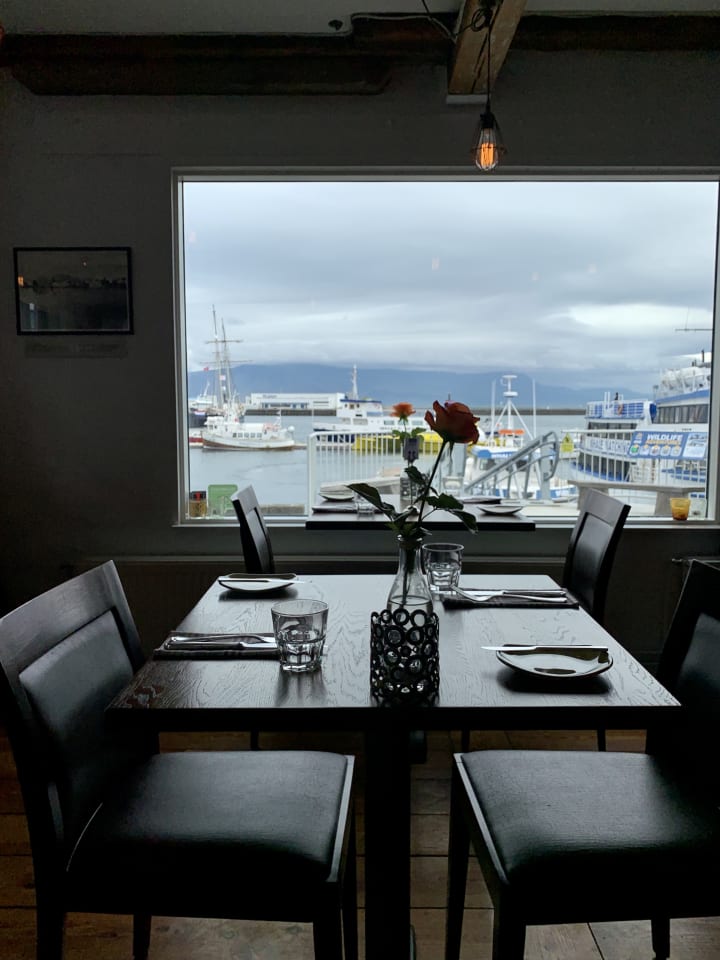 On our last day, we went on a supernatural tour of Reykjavík. Most Icelanders believe in elves and are careful not to disturb them, even consulting elf-negotiators to ask permission for construction of roads and buildings. Legend has it, Eve tried to hide the elves from God, and as punishment He hid them from the world. Crossing them comes with dire consequences. But the trees are my favorite piece of Icelandic lore. They believe that when a tree is planted on top of a person's grave, their soul lives on in the plant. This cemetery is covered with them.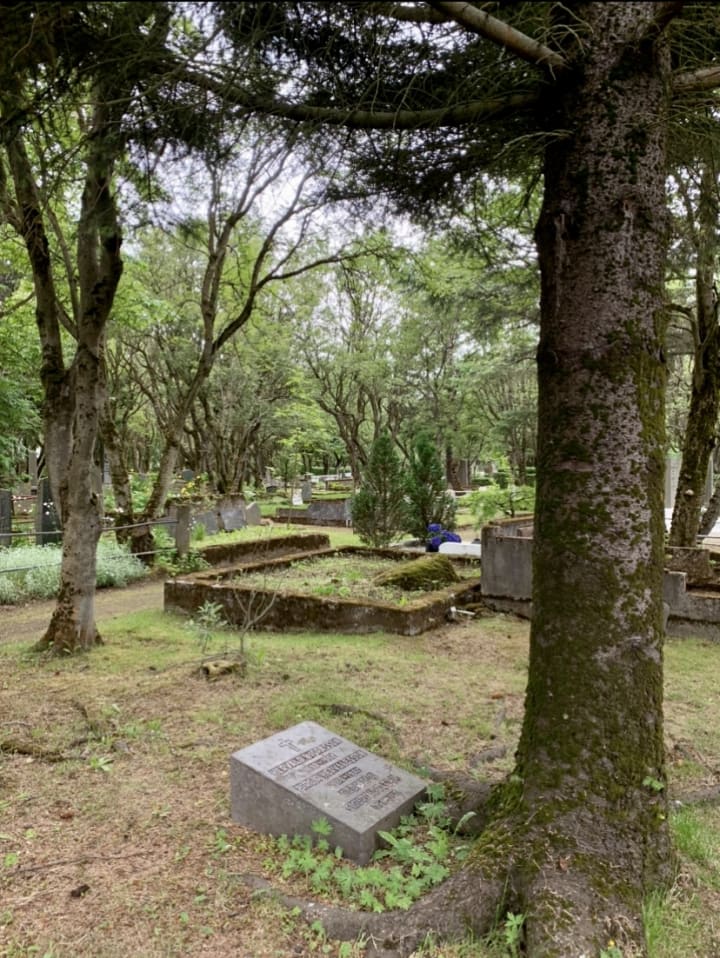 Iceland was a unique, yet familiar and friendly experience. I would jump at the chance to go back. You can't beat the food, the scenery, or the community anywhere. Even as a traveler, I never felt unwelcome. Takk, Ísland.