Explore the Popular Tourist Destinations in Sydney
Explore and discover the popular tourist destinations in Sydney along with a stunning lunch cruise in Sydney Harbour.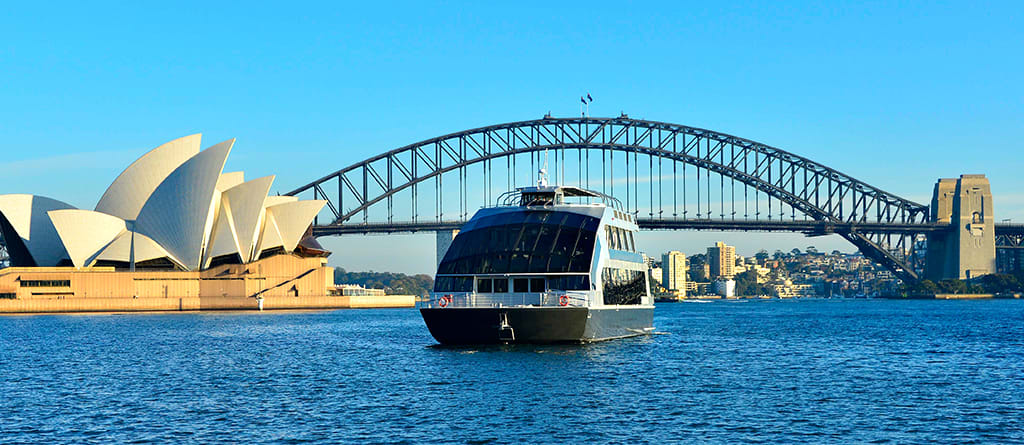 It is highly disappointing to sit alone in the house without actually having the freedom to get out, unless you are a lover of solitude. But I doubt, sometimes solitude can also be depressing, right?! So get out folks. Visit and explore some of the most promising and most consuming countries in the world. Have you ever been to Australia, one of the most desired tourist destinations in the world? It's okay if you are not. But try to visit at least once. Australia can be recognised as a promised land complete with perfect beaches, lush green rainforests, amazing man-made marvels, and pretty good weather conditions. Here goes the list of some pretty amazing locations around Sydney, one of the main tourist destinations and the most populous city in Australia.
Sydney Harbour
Sydney can be seen as one of the remarkably well coastal tourist destinations around Australia. You can catch sight of the two amazing Sydney landmarks from the harbour such as the Harbour Bridge and Opera House. You can also find some world-famous cruising restaurants in the Sydney Harbour offering both cruise and restaurant quality dining experience to its passengers. Get on board a glass boat lunch cruise and enjoy the prime views of both the harbour attractions and stunning Sydney city skyline. Hop aboard a premium vessel offering uninterrupted 360° harbour views and a freshly prepared banquet menu from the onboard kitchen. You can order refreshing drinks and premium Australian beverages available for purchase from the fully licensed bar onboard. Enjoy your best ever lunch cruise in Sydney and click some pretty amazing photographs in the picture-perfect background.
Queen Victoria Building
The Queen Victoria Building, popularly known as the QVB, is a heritage-listed building in the gracious city of Sydney. It supplanted the first Sydney markets in 1898, and now it is considered as the ideal spot for a little upscale shopping. The building is constructed in the Romanesque engineering techniques with a center dome and stained-glass windows. We can spot every unique nineteenth century detail that has been re-established while constructing the building. I am sure that you will be astonished by the sight of its balustrades, pillars, tiled floors, and arches that simply accelerate its sublime magnificence. Roll your camera and click some stunning pictures of this architectural masterpiece that is located at George Street in Sydney CBD. QVB now stands out from the rest as a heavenly demonstration of what work, commitment, and passion can accomplish. Try to discover and explore the ultra-modern market space and appreciate the artistic brilliance. Shop from the extravagant stores and fancy shops. Taste pure luxury from the glossy, shiny eateries. QVB can also be identified as one of the finest romantic spots in Sydney where you can stroll with your partner hand-in-hand.
Surrey Hills
Surry Hills is a truly amazing tree leafed suburb located within a walking distance of central Sydney. Surrey Hills can be identified as the perfect spot to put in a couple of hours exploring and having fun with your friends and family. Surry Hills has a secluded pretty amazing village feel like London's Notting Hill. The place offers a pretty good feeling and a sense of calmness for everybody. You can see the creative energy of the place from its contemporary art exhibitions and galleries. Even though it has a village charm, you can find everything in Surry Hills that you can spot in a well developed city. There are bars, bistros, high-end quality restaurants, and numerous pretty good fancy shops. Uncover what Surry Hills has to offer to you. Explore and discover the path with your friends and colleagues and spend some quality time together.