Exciting Sydney Locations for Your Next Visit
Visit exciting places in Sydney and sign up for an amazing dinner cruise on Sydney Harbour with your friends and family.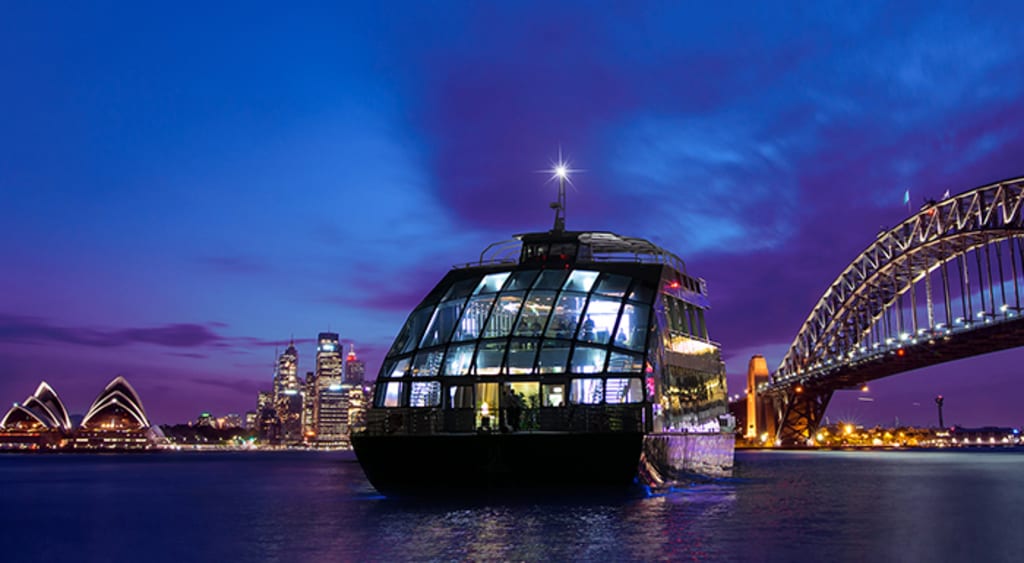 Travelling to somewhere peaceful, worth exploring with someone who loves you and loves you back can be seen as a means of achieving peace of mind. Here lists some of the truly amazing locations in Sydney awaiting your visit. Pack your picnic and get ready with your dear ones in Sydney. Explore the best Sydney locations and make your relaxing one day trip unforgettable.
Harbour Cruises
Sydney is a coastal metropolis and the capital of New South Wales, Australia. This vibrant city with its youthful zeal houses over hundred beaches, splendid gardens, skyscrapers, and harbours with a long fleet of boats. Sydney Harbour cruises can be identified as one among the most sought-after things to do in Sydney. If you are looking for a relaxed dine out, look nowhere else, head over to the famous Sydney Harbour. The harbour cruise with dinner offers the perfect escape from the busy city life and is an opportunity to impress your friends or family with a breathtaking experience. Spot a premium glass boat offering 360° views of the harbour attractions, a great alternative to a regular waterfront dine out. Get on board a 3-hr glass boat dinner cruise on Sydney Harbour and enjoy the stunning views of the lit up harbour attractions including the Harbour bridge and Opera House against the starry sky. You will also be able to enjoy a freshly prepared delicious signature dinner menu while embracing the festive mood with a drink in your hand, that can be purchased from the fully licensed bar onboard. Soak in the stunning views of the harbour landmarks, capture the essence of the evening with a photo and go home with an unforgettable memory!
The Rocks, Sydney
The historic neighbourhood under the shadow of the Sydney Harbour Bridge, The Rocks, undergoes its annual transformation with festive markets bound on its areas. Stroll the cobblestoned laneways during weekends and discover a European-styled market with sublime crafts and eateries. Here you will find exotic as well as native centric items including, hand-made jewellery, accessories, print arts, baked goods boutiques and many more. The Rocks Market is the ideal location to find the right gifts with a different touch of quality. Impress your family and friends with the unique set of items available in this vast market.
Blue Mountains
Located on the west region of Sydney, NSW, Blue Mountains is a mountain range that encompasses eucalyptus forests, waterfalls, small parks and some villages. It is only a short drive away from Sydney and is the fastest mini-break spot for Sydneysiders. Hike or ride across the Wentworth Falls or Mount Wilson's gardens and burn those excess calories from your body. You can also see the famous blue mists that hover over the mountains including the Three Sisters rock formation.
Barangaroo Reserve
Barangaroo Reserve can be recognised as one of the most appreciated attractions in Sydney. It is quite famous as the newest harbour foreshore park in Sydney and it is pretty sure that it will be one of the main tourist destinations in future. The transformation of Sydney's earliest industrial sites into a truly magnificent architectural marvel can be identified as a true example of the urban renewal project. Today, the Barangaroo Reserve is nothing less than a highly welcoming park housing more than 65,000 native plants, trees, and shrubs.
Queen Victoria Building
Quite popular as QVB, this highly enticing architectural marvel can be recognised as one of the best tourist destinations in Sydney. It replaced the original 188 Sydney markets and constructed an elaborate Romanesque architectural structure with an eccentric collection of many fancy shops, eateries, stores, and so on.