Everybody's Selling Something Here in Costa Rica. .
Our Friendly Street Vendors Bring Everything from Tomatoes to Lollipops Directly to You 24/7!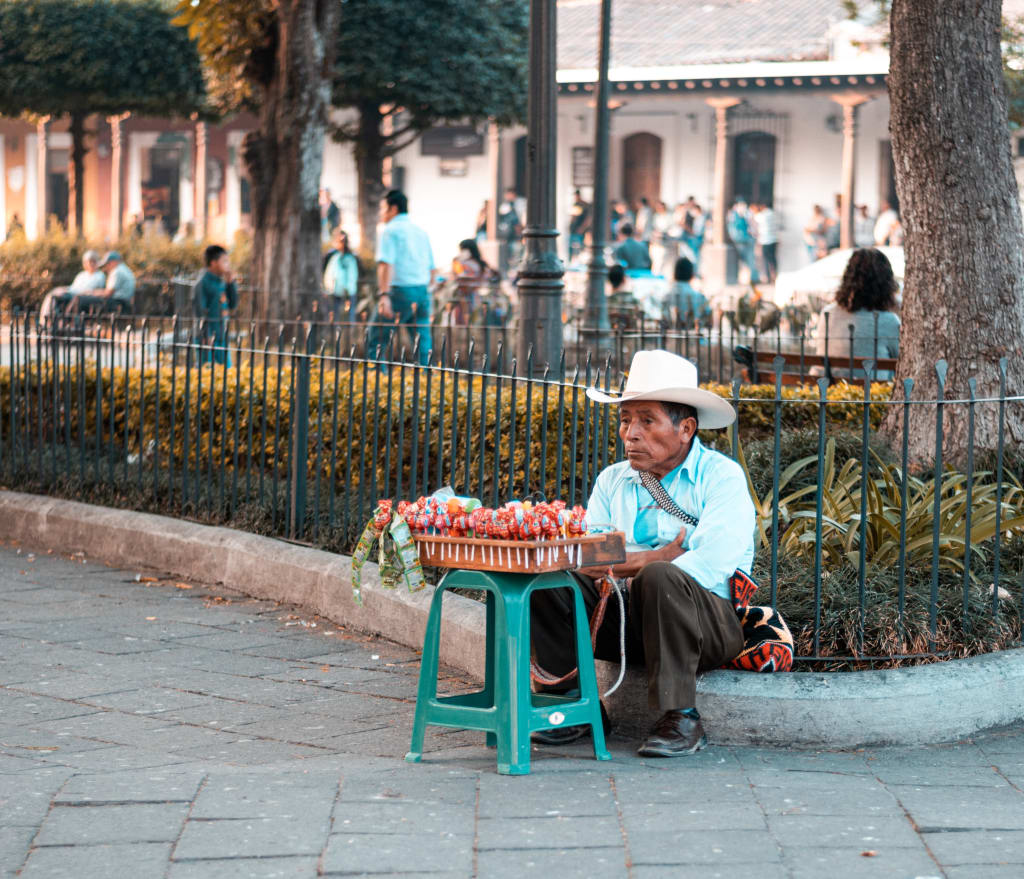 So many adventures here in Costa Rica. Imagine all of the joy that so many people have experienced either on vacation or living here. Costa Rica is a magical place. . actually, one of the happiest countries on the planet. And our job is a very important one. . to simply SHARE with you the hundreds of stories that we collect from friends, family & clients! We only hope that you connect with one of these events and that it may be the catalyst for you to visit or even move here. The PURA VIDA LIFESTYLE is special and once you understand it, THERE'S NO TURNING BACK.
The streets of Costa Rica are filled with street vendors. . they sell everything from coconut water to orange juice. . from fruits & veggies to socks. . from candies and cookies to tacos and corn on the cob! These IMPORTANT, hard-working people seem to be always friendly. You get to know the ones in your neighborhood. They become your friends. .
Shawn & Zulma. . Shawn is from Rhode Island and Zulma is from Colombia. They met over 25 years ago here in Costa Rica. They fell in love at first sight. . which, by the way. . must be the BEST way to fall in love!
And, after all these years, it's still going strong. After about five years, they had a beautiful daughter. Four years ago, they left Costa Rica to live in the United States. Shawn still had family there and they wanted their young daughter to experience life in another country for a while. A few weeks ago, they decided to MOVE BACK to Costa Rica, so they're making plans. . selling everything they have collected and they can't wait to come back to a way of life that arguably is of much better quality than that in the USA right now. They love the Northeastern USA and all of its beauty, but they see the direction in which the country is headed and they're scared. Shawn told me last week that in the town where they live, crime has doubled in the past six months. The parks that used to be for sitting on the park bench with a cup of coffee. . watching your daughter play on the swingset now are hunting grounds for evil people. He's sad about that. He used to play in THAT PARK when he was his daughter's age! So much for progress, huh? Stress, destruction & bad news. .
They found a home to rent in the neighborhood where they lived before. . just two blocks away from their old place. They'll be very close to Sabana Park, which as you all know is a beautiful area with LOTS OF PARK BENCHES! They just signed the papers last week. He said that the neighborhood is the exact same as when they left a few years back and they can't wait to get here! In fact, they saw the same vendor. . Maria. . who pushes her orange juice cart throughout the neighborhood every morning, squeezing fresh juice for all who want to start their day off right with Vitamin C, a few kind words and a smile from ear to ear. That's how Maria rolls here in Costa Rica, one of the happiest countries on the planet! Pura Vida!
You're invited to visit our websites at www.costaricagoodnewsreport.com & www.costaricaimmigrationandmovingexperts.com
Also, please enjoy our over 1,850 episodes of our "Costa Rica Pura Vida Lifestyle Podcast Series". We are found on all major podcast venues, including iHeartRADIO, Spotify, Apple Podcasts, Google Podcasts, Radio FM, Anchor, Podchaser & many more. Simply search our name online and enjoy!
If you like what you've seen here, please share this story link with others in your social media. . your friends and family. . anyone who may have an interest in learning more about Costa Rica! We would appreciate your support and PROMISE to continue to bring you LOTS OF GOOD NEWS about one of the happiest countries on the planet, Costa Rica! We're NEVER GOING TO STOP!
activities
About the author
Costa Rica is a magical place. Since November, 2002, when I first visited this country, I have been in love with the people, the culture, its biodiversity, the food. . everything about it makes me happy! Now I share my excitement with you!
Reader insights
Be the first to share your insights about this piece.
Add your insights