Contiki Travel: A Review
What is traveling with Contiki really like?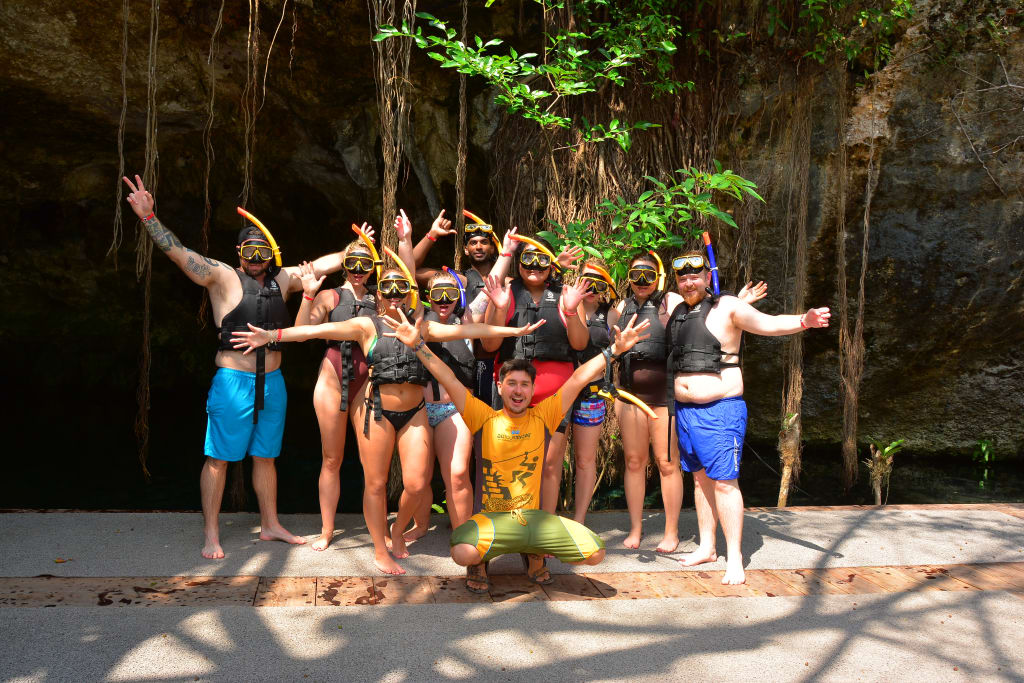 My Group on a Zip-Lining Adventure
Let me start by saying that it was fun and I already have a deposit down on another trip. In April of 2017 I went on a one-week adventure with Contiki, by myself. I bought and paid for the trip all by myself and went down to Mexico all by myself. Although the trip seemed absolutely amazing at the time, there were somethings that I would change. This is all looking back on the trip, while I was there I barely noticed lots of these complaints.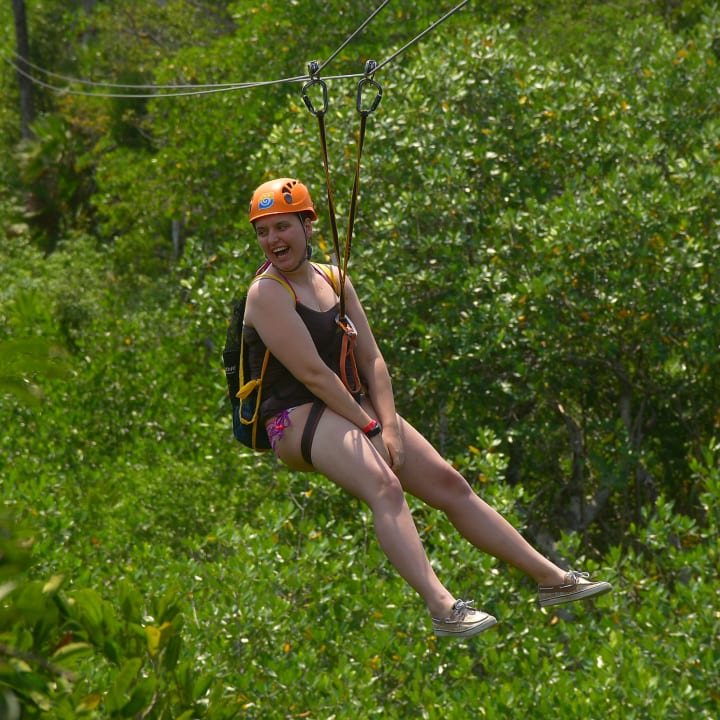 One of the activities we could do was zip-lining. I had the time of my life.
Buying the Trip
Buying my trip to Mexico online was a very easy process, and it was honestly one of the easier transactions I have ever made. There was a lot of information to fill out on the forms, but that should be expected of a travel company. The most annoying part is the amount you have to pay and the fact that it is normally over the limit of most cards. Fortunately they have ways of letting you pay for the trip in sections so it is a lot easier if you need it. The other thing that was not as much fun was buying the insurance that I needed. I ended up getting two insurances just because it was such a mess getting any at all. Travel insurance can be a pain to get, but I cannot blame that on Contiki; that is just the nature of travel.
The Airfare
Since I bought my trip, Contiki has started offering airfare service that lets you buy the airfare along with the trip. When I was doing this it wasn't available. Because of my schedule and the start time of the trip I ended up on a red eye flight landing in Mexico at 3 AM. I'm still not sure how I made it though my first day of the trip. The added airfare service is great for destinations that are easy to get to and when you are booking within a couple of months of leaving. If you are booking far ahead then the airfares aren't announced yet and it doesn't work as well.
The Guides
So my guide was an amazing person. Mine was genuinely interested in making the trip as great for you as possible. This being said, there are some strange things about a Contiki trip that are probably different from other travel groups. A lot of the time that we were traveling from one location to another our guide was calling different activities that we could be doing there and confirming things. This wasn't like the hotels—those were booked in advance—this was like the tour of the City Hall in Merida. We went on the tour and it was amazing; the murals were fabulous. That being said, we didn't know all the different "Me Time" activities that were available until we were halfway there. Most of what was on the website was available at the time of, but some weren't. There were also many things that we had the chance to do, but we never talked about before we were on a bus and almost to the city. This way of doing things was fine at the time, but on a longer trip where you have more time to spread out your spending it could be hard to figure out what you wanted to do most because you didn't know all the options ahead of time.
The Other People
One of the big thing with traveling with Contiki is that you are traveling with other people that are a similar age to you. In all honesty, there was a huge gap between the ages of the people on my trip. We had an 18 year old, as well as a couple married five years with three kids. Needless to say, there's a big gap between 18 and 35. That being said, it is a much better age range than if there was no age range at all. The people that I was on my trip with were all great people. For the most part, we were all up for anything and we had he time of our lives. I still talk to many of the people I went on my trip with.
The Company for You
So was the trip perfect? No, there were things that could be improved, but does that mean it was bad? Not at all. I am planning on going on another trip with Contiki next year. My experience with Contiki has been pretty great and the great people I met are what makes it so wonderful. I would highly recommend anyone of their trips, and I think that everyone should go on a holiday adventure when they're young. For all the adventurers who don't wanna go all by themselves on an amazing holiday, well, this is the company for you.