Confessions of A New Yorker: What It Means To Be New York Tough
For self-proclaimed New Yorkers to native-born city dwellers, and everyone in between.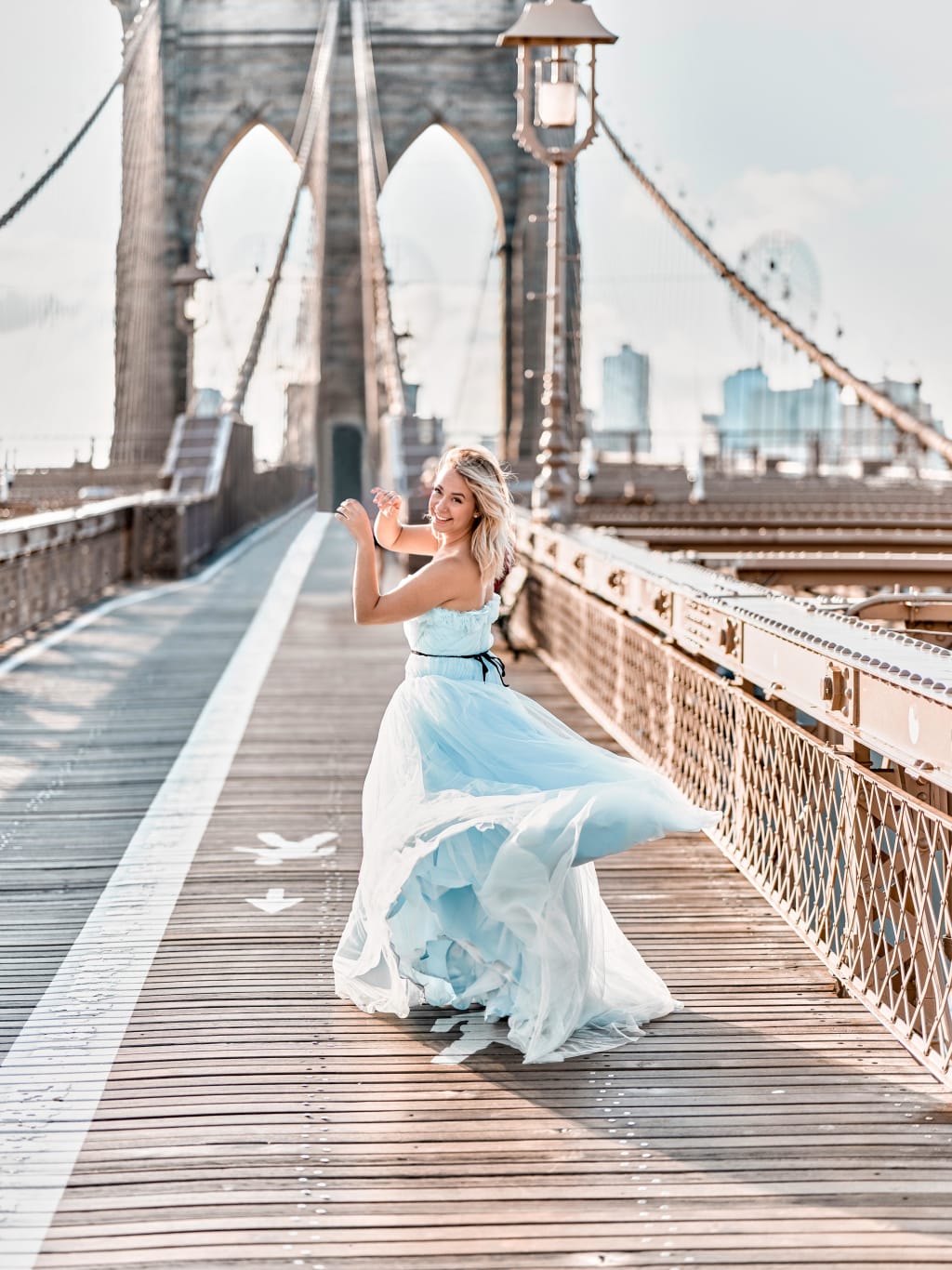 Photo by Christine Schirk
Growing up, I used to call myself a New Yorker, even though I had only visited on vacation. My parents would have to explain to their friends that I wanted to move there one day when they would get quizzical looks.
Then I was eleven, writing essays in my English class about how I knew that I was living in the wrong home. How the hot dog smell that mixes with cigarettes and sweat in July reminded me of my backyard that was the concrete jungle. (Ms. Quinn, I apologize)
And in middle school, as my mom dropped me off in the morning, she would give me advice on how to handle freshly new teen drama as I opened the car door. I would laugh and tell her that none of it would matter, because in a year I'd be living in New York, even though we had no plans of moving anywhere anytime soon.
And then we finally did.
I became a New Yorker.
However, when I first moved to New York, I became terrified that everyone who had lived there before me was going to eat me alive. That I wasn't a true native-born New Yorker and they would see right through me.
I had heard from everyone that New Yorkers were tough people. People that you're supposed to be scared of. I was told that New Yorkers were people that don't care about you unless you're standing in their way.
In my time as a now self-experienced New Yorker, I now know they couldn't be more wrong.
New Yorkers are tough. There's truth to that. But New Yorkers are as strong and connected as every person that holds that city together.
From the nurses and doctors who keep us alive long before COVID-19 happened,
To the first responders who help us when things don't go to plan and we are no longer safe.
To the MTA worker on the Downtown A train that I took every day to school this past semester, who at every stop told everyone to have a great day.
To the construction workers who came together to help us rebuild and never forget when the unthinkable happened.
To the musicians at the symphonies, and in the subways, filling the city soundtrack with their melodies.
To the actors in the theatres, or onset while I'm on my way to work walking down the block, telling stories.
To Lloyd, the UPS driver for my building, who has asked me about my day at school every time I see him on my way home, for the past 8 years.
To Ray, the doorman who works mornings at my building, who hasn't failed for the past 32 seasons to give me a high five as a traipse up seemingly one of the only blocks in Manhattan that has a steep steep hill. (My friends and family can attest to this)
To Yolanda, who works the nightshift in my building. She's over 70 (and you really wouldn't know it) and walks from her home in Brooklyn, across the Brooklyn Bridge, and to work every. single. day. regardless of the weather. And loves to wish everyone a happy Friday.
To Pablo, one of the porters in my building, who gave me his crutches when I was sent home without any during my surgeries and would check up on me every week to make sure I was okay, congratulating me on my baby steps that I didn't think anyone noticed.
To the security guard who never told me his name, at the school down my block, who tells me the weather every day that I walk my dog. He's never been wrong about the rain or snow.
To the ushers, to the bartenders, to the tour guides, to the merchandise sellers at Broadway shows.
To the pizza shop owners, small businesses, and to the diner up my block.
To the hot dog vendor who works every day for 19 hours, and dreams of his daughter going to college that I met that morning by the Brooklyn bridge.
To the taxi driver who gets me home safely as I scribble away on my phone writing stories before starting a conversation with- I hope your family is okay in Bangladesh.
To the tourists, the artists, to the man who switches the button to play "The Impossible Dream" video before the Rangers games in Madison Square Garden that makes me cry EVERY TIME I GO.
New York tough is a different kind of tough.
New York tough, is full of love.
To everyone in New York, and all over the world.
You are so loved, you are so seen.
And you are all New York tough.