Cheapest Way to Explore Barranquilla (or any city in Colombia)
You don't need thousands of dollars to travel to Barranquilla, Colombia.
by Tonia Cea Ortega
Generally speaking, it's a relatively cheap place to explore. For an average traveler, the food, accommodations, and local transport in this city are quite budget-friendly. You don't necessarily have to scrimp on a lot of things.
However, if your budget is truly tight, we might be of help to you. You can still explore Barranquilla without spending a lot of money by following these travel hacks.
Learn to cut costs where it counts.
Best Time to Visit Barranquilla (When You're on a Budget)
The best time to visit is during the city's dry season; which is between the months of December and April. However, since you're on a budget, you should avoid the month of March. It's when the city gears up for the world-famous Carnaval de Barranquilla.
Thousands of tourists visit the country during this time, causing plane tickets and local hotel prices to skyrocket. Though it's the best time to visit Barranquilla, it won't be good for your wallet. As such, we suggest you visit from mid-January to the end of February. You get to enjoy the great weather while not having to spend too much on plane tickets and accommodations.
If you don't mind a little drizzle, you can also choose to book your flight from late August to mid-November. It's the next cheapest time to travel to Barranquilla.
Lastly, make sure to choose flights that land on Tuesday and Wednesday. On average, you can save up to 46 USD compared to flights scheduled to land on Mondays, Fridays, Saturdays, and Sundays. You can use the extra cash as additional pocket money.
Local Transportation
One of the costly parts of traveling is transportation, especially if you're always riding a taxi cab from one point to the next. If you want to save money, you need to travel like a local.
Use local public transportation such as the city's fully functioning metro bus system. The fare will only cost you a fraction of the price you'd pay for a taxi cab.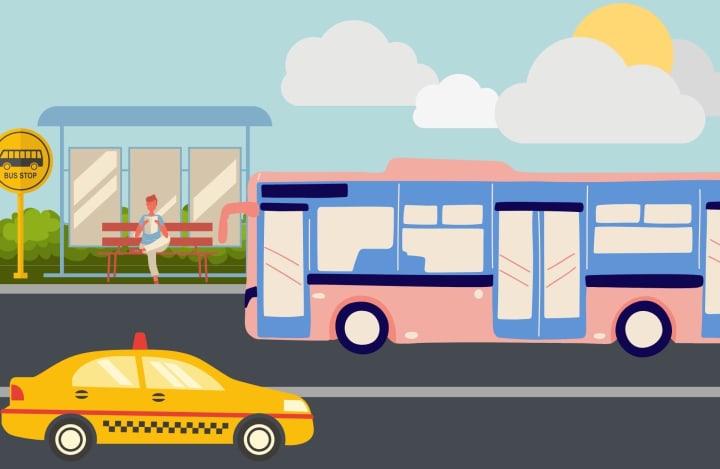 To give you an idea:
A taxi's starting fare is 5,000 COP ( 2 USD), which gradually increases depending on the distance of your destination. On estimate, you'll be paying between 10 - 20 USD per taxi ride. Multiply that amount with the number of times you'll be riding a taxi throughout your trip, and you'll realize that you're paying an unreasonable amount of money on transportation alone.
That being said, choose buses over taxi cabs so you won't burn through your travel funds easily. A one-way ticket will only cost you 2,300 COP (0.60 USD).
Choosing Where to Stay
Skip hotels and opt for budget-friendly accommodation like hostels or Airbnb rentals. After all, you won't be spending a lot of time being confined in hotel rooms since you'll be exploring the city scene. But if a good night's sleep and a nice clean bathroom with a tub are important to you, it's okay to splurge on decent accommodation.
On average, a night at a hostel in Barranquilla will cost you 63,000 COP (16 USD). A night at an Airbnb rental will cost you 77,000 COP (20 USD). A night at a three-star hotel will cost you 85,000 COP (22 USD). Lastly, a night at a luxury hotel will cost you 228,000 COP (60 USD).
Opt for All-Inclusive Travel Packages
Contrary to popular belief, they're not exclusively for grandparents going on international excursions. These arrangements are a good option if you want to explore a foreign destination on a budget, regardless of your age.
There are countless Barranquilla travel package tours you can avail of that have reasonable prices. One specific tour we recommend for solo male travelers is a singles vacation tour.
It's a unique dating and travel experience where you get to explore the top tourist destinations in the city and, at the same time, meet gorgeous local women who are interested in building romantic connections.
The tour includes premium accommodation in a fancy hotel, a guided tour of the city, exciting social events, and a chance to find your dream woman in Barranquilla.
During the fully catered Socials event, you'll be introduced to hundreds of local women. You'll be aided by professional matchmakers, translators, and local staff whose job it is to ensure you have a great time.
It's going to be one of the most fun, unique, and unforgettable travel experiences you'll ever have.
Free Walking Tours
Explore Barranquilla at ground level and at walking speed by joining free walking tours. There's one in La Casa del Carnaval every Thursday, Friday, Saturday, and Sunday at 3:45 PM. The tour typically lasts for a minimum of one hour and thirty minutes.
A guide will accompany you through the streets of the most popular neighborhood of the city, where you'll be able to sight-see famous landmarks such as emblematic buildings, monuments, parks, and streets. The tour is free, but you may have to tip the local tour guide as a courtesy for his hard work.
Walk, Walk, Walk
Lastly, use your limbs. It's better to walk around the city than ride a taxi cab. Go from point A to point B on foot. That way, you'll get a more authentic travel experience. You'll be able to see a bigger picture of Barranquilla and you might appreciate the beauty of the city even more. Just be sure to bring comfortable walking shoes during your trip, you'll need them.
You don't have to be rich to see the world. It's possible to travel to any country or city for an affordable price. You just need to prioritize what's important to you and skimp on everything else.
Splurge on Memories, Not on Things
Remember, the less glamorous your travel experience is, the more memorable, rewarding, and authentic it will be.
So stop worrying about not having enough money to travel and just do it. You'll figure the rest out when you get to your destination.