Best Winter Activities in Amsterdam
Step into the magic of a Winter Getaway in Amsterdam! You might not get a tan, but these five uniquely Dutch activities will bring a warm sense of adventure and amazement right in The Netherlands' capital.
The streets of Amsterdam are much less crowded with the throngs of tourists that you see in the summer and with the winter chills comes a sense of 'gezellig', a Dutch word with no direct English translation. It encompasses the heart of Dutch culture. The meaning includes everything from friendly, to cozy; from comfortable to relaxing; from joyous to gregarious! Though you may not understand it now, the only way to true comprehend this untranslatable word is to experience it yourself!
Brown Cafés: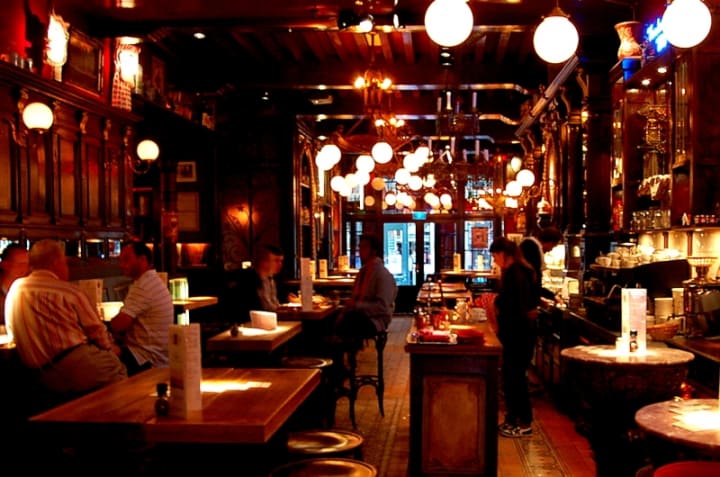 An integral part of Dutch culture, brown cafés (Bruine Kroeg in Dutch) are internationally renowned for their dark wood walls and cozy atmospheres. Especially in the winter months, these brown cafés are a perfect of example of where you can experience 'gezellig'. Each brown café has their own charm and character, some date as far back as the 1600s, and the moment you walk into these homely buildings you will feel as though you have stepped back in time. Many offer enticing hot chocolates, rich coffees, and full body ales, but don't hesitate to try the 'kroketten' (Dutch croquettes) or 'pannenkoeken' (Dutch pancakes).
Oliebollen: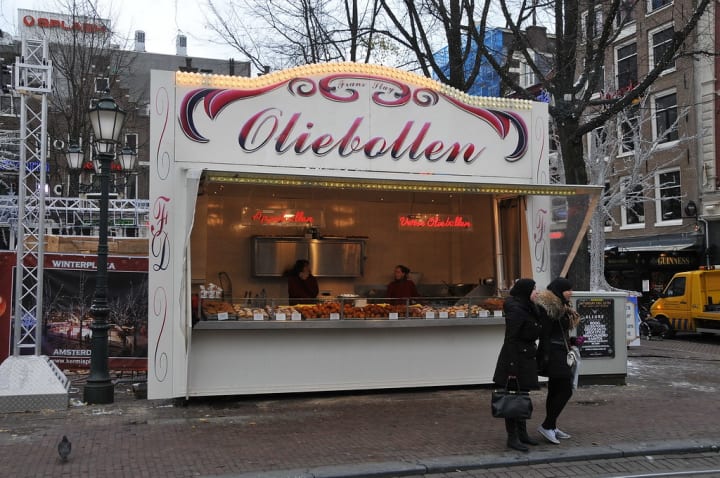 The one pastry that you may associate with the Netherlands is most likely the Stroopwafel, an internationally famous sweet treat originally created in Gouda, Netherlands. But true Dutch foodies will know that come Christmas time, the best delicacy to indulge in is an oliebol! The Oliebollen are a delicious Dutch treat that are traditionally eaten on New Year's Eve, but due to their popularity the Oliebollenkramen (Oliebollen stalls) start opening their shutters as Christmas time approaches.
Amsterdam Light Festival: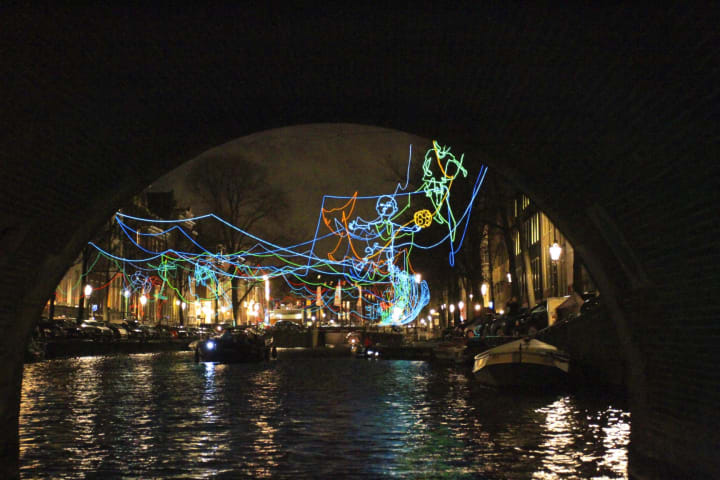 What could possibly make the city of Amsterdam any more beautiful in the wintertime? The addition of an abundance of artistic light installations across the canals and upon the buildings of course! The Amsterdam Light Festival is definitely a highlight of the winter season! Celebrating its ninth edition in 2020/21, this open-air exhibition lights up the canal belt of Amsterdam with light sculptures, projections and art installations. Each year there is a new theme with new artists, architects, and designers from around the world. Thousands of concepts and designs are submitted but roughly thirty are picked to be created and displayed for the public to admire! To make the event even more magical, why not take a canal tour and immerse yourself in the majesty of the lights from the comfort of a boat!
Ice*Amsterdam: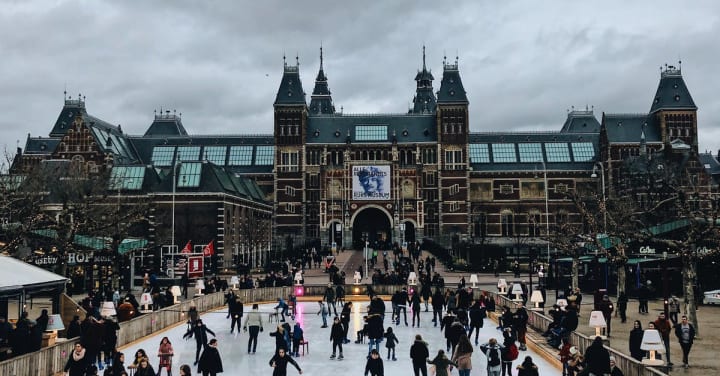 In the winter months, the large square where many of Amsterdam's most famous museums are located, so pointedly called Museumplein, becomes a grand ice rink surrounded by market stalls, and pop-up cafés and restaurants! Usually held between mid-November until the end of January, Ice*Amsterdam provides a unique skating experience where the Rijksmuseum acts as a majestic backdrop!
New Year's Dip: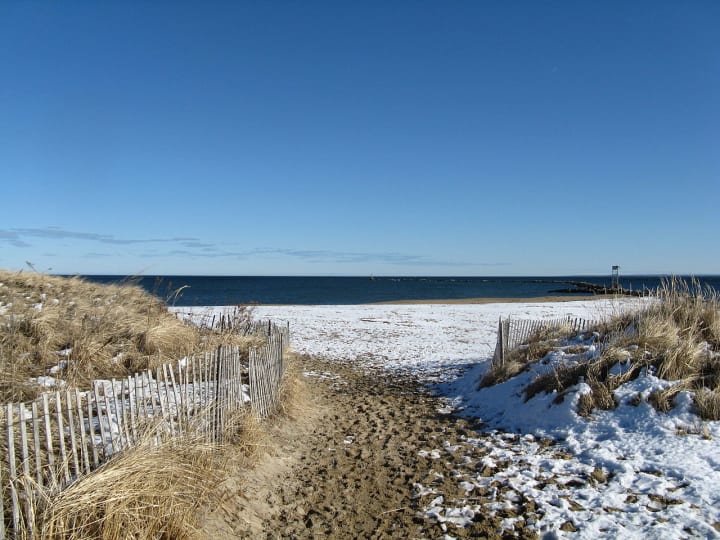 What better way to start off the New Year than by taking an invigorating dive into the North Sea with thousands of strangers? That's right! The New Year Swim is a unique way of welcoming the New Year by stripping down and running into the water together! Don't worry though, if you're not a fan of the freezing water then you can always come for the party atmosphere! One of the biggest celebrations of this kind is held at Zandvoort aan Zee, a local beach just half an hour west of Amsterdam!
Amsterdam in the winter can be as enjoyable an experience as it is in the summer but for many different reasons, the city utterly transforms into a cozy, yet dazzling wonderland!
____________________________________________________
Thank you for taking the time to read our blog! If you enjoyed the content or learnt something along the way, please consider leaving a '<3' below and Subscribe for updates on our future stories!
If you wish to support us on our mission to provide free, weekly infotainment for you to enjoy, please consider pledging a small donation or a tip - all donations help us to create our work and support us as creators.
If you wish to begin your Vocal journey, join the Vocal+ programme to get more for your work! Earn more per view, withdraw your profits quicker, and gain access to Vocal+ Challenges with prizes to be won every week!
Use the link below and begin your Blogging career today!
https://vocal.media/vocal-plus?via=peoplejss
You're the reason we can continue doing what we love and making all this possible. We are forever grateful for your support!
activities
About the author
Quirky articles on various subjects to pass the time! Don't stay quiet people, Just say something!
Facebook Page: https://www.facebook.com/PeopleJSS
Twitter: https://twitter.com/PeopleJSS
Reader insights
Be the first to share your insights about this piece.
Add your insights