Best Sydney, Melbourne & Brisbane Locations Worth Your Visit
From a lunch cruise in Sydney to exploring beaches in Melbourne and Mount Coot-tha in Brisbane, there are amazing destinations for a holiday with friends.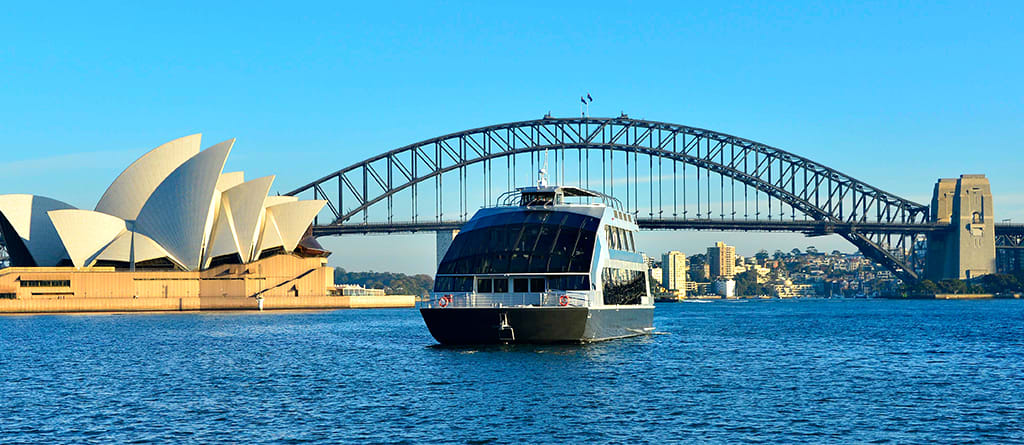 Australia, one of the most important countries in Oceania, is highly embellished with many gems both hidden and overlooked. There are many man-made and natural masterpieces, pristine landscapes, more than 1000 beaches, diverse terrestrial and aquatic wildlife, rainforests, and so on. It is guaranteed that you will never feel disappointed after a holiday visit to Australia. Here lists some of the famous locations in Sydney, Melbourne, and Brisbane, the top three cities in Australia where you can plan your holiday trip around with your family and friends.
Sydney Harbour
Sydney Harbour, one of most coveted tourist destinations in Sydney is quite popular for its youthful vitality and charm. Harbour housing the two of the iconic Sydney attractions including the heritage-listed Sydney Harbour Bridge and the everloving architectural treasure, the Opera House can be seen as the main attractions in the harbour. There are many cruising restaurants in the harbour offering a spectacular cruise capturing the charm of the harbour with an outstanding dining experience. Try to spot a premium glass boat with floor-to-ceiling glass walls offering an amazing lunch cruise with high-end restaurant-quality dining setup. Try to take in the 360° uninterrupted vistas of the harbour without loss and enjoy a banquet lunch menu freshly prepared by the chefs onboard. Get your folks ready and pose for some stunning photographs in the background. Experience a highly sophisticated dining experience while enjoying great value bar packages available for purchase. It could also be an amazing venue for your corporate meetings and presentations since it is frequently marked as a location maintaining high decorum. Get on board a lunch cruise in Sydney and spend quality time with your favourite set of people.
Melbourne Beaches
Second in importance after Sydney, Melbourne can be identified as the second most populated city on the continent. The city is quite popular for its considerable European imprint, neo-Gothic buildings, large shops, majestic cathedrals, art galleries and so on. There are many cute beaches in Melbourne where you can spend quality time with your folks enjoying the long stretch of sand. Try to reach out to the famous Melbourne beach that goes from Port Melbourne to St Kilda Beach. It can be seen as one of the best evocative of the entire city, quite famous as the city beach. There are plenty of bars and restaurants where you can relax and taste local delicacies and specialities including cocktails. There are other famous beaches including Mento, Black Rock, Mordialloc, and finally Dendy Street Beach. All the four beaches that described give the opportunity to rent canoes for all those who are in search of some extra fun and who all are ready for taking long walks on foot. You can also rent a bike and go for a relaxing trip through some of the most beautiful avant-garde cycle paths. There are many less known beaches that are worth your visit promising the best experience in the city of Melbourne.
Mount Coot-tha, Brisbane
Mount Coot-tha, the closest elevation point to the Brisbane CBD, can be seen as the ideal destination promising you the best view of Brisbane and the surrounding region of Moreton Bay. Mount Coot-tha is quite popular as one of the most beautiful suburbs of the city of Brisbane. There is a cafe at the top offering a cup of tasty coffee with sublime views. You can explore the majestic land comprising the dense bushland of the mountain on foot or by bike. From beginner to advanced tracks, there are trails you can choose. Mount Coot-tha is also famous as an ideal destination for all mountain bike fanatics. Get your folks ready and enjoy an unforgettable holiday experience.