Best Refreshing Locations around the World
Get refreshed with your friends in the best locations around the world. From a Sydney Harbour lunch cruise to Luskentyre Beach walk, options are unlimited.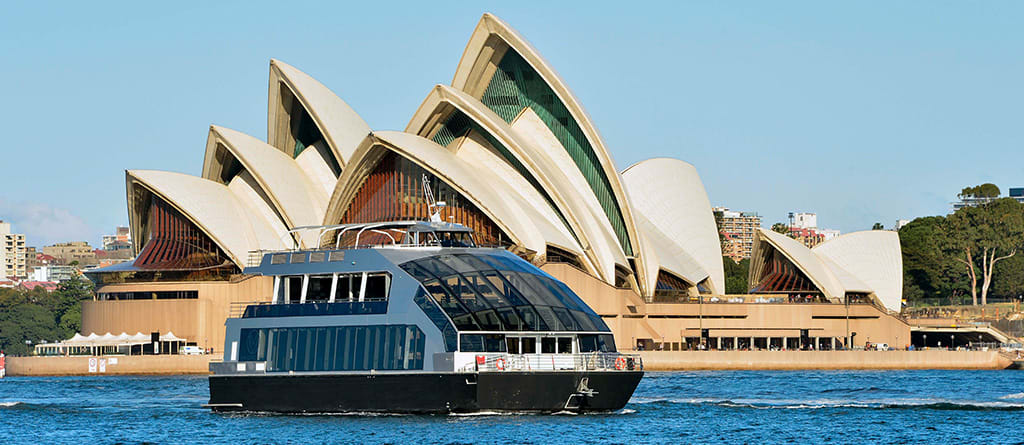 Why do people travel around when they get a chance to do so? The answer is simple, they just love it since it can actually make them better day by day. Traveling can be seen as one of the best options that can actually do good to both your mind and body. Travelling can also enhance your creativity, quality of thoughts, satisfaction and ultimately the sense of happiness and joy. Here lists some of the favorite travel destinations around the world, randomly picked. Choose one, let it be your next holiday destination with friends and family.
Sydney Harbour, NSW, Australia
Sydney, the most populous city in Australia and the graceful capital of the state of New South Wales can also be seen as one of the most visited tourist destinations in Australia. There are plenty of attractions to explore that are made of both natural and urban masterpieces. Sydney Harbour, home to the world famous iconic Sydney landmarks including the Sydney Harbour Bridge and Sydney Opera House has some world-class cruising restaurants in hand offering the best route to its passengers with amazing cruising and dining experience. Get on board a premium glass boat lunch cruise in Sydney with floor-to-ceiling glass walls and onboard kitchen so that you can enjoy uninterrupted views of the harbour attractions while enjoying a freshly prepared banquet lunch menu. Let your cruise be with your family members, small group of friends or close work buddies, you can take in the best views with high-end dining experience. You can also purchase your favourite drinks from the bar packages available from the fully licensed bar onboard. Get aboard a glass boat Sydney Harbour lunch cruise, enjoy the majestic blue Sydney city skyline, calm waters and pose for some stunning pictures in the spectacular background to make your trip a truly memorable one.
Râșnov Citadel, Romania, Western Europe
Râșnov Citadel, one of Europe's best-preserved Citadel can be seen as one of the most coveted tourist destinations in Romania. It is located on a rocky hilltop in the Carpathian Mountains in Brașov County and quite popular as a medieval Fliehburg-type fortress that once was a refugee camp for villagers in times of war. This grand mountain fort was once built to protect the outer borders of the historic Hungarian empire. Râșnov Citadel was kind of a long-term home for the people of the nearby village, for decades! So you can definitely explore an entire village within the fortification. There is also a museum worth your visiting with different exhibits including various objects like weapons that are worth exploring so that you can have a clear idea of the time you haven't seen.
Luskentyre Beach, Harris, Scotland
Luskentyre Beach is situated on the western coast of South Harris in the Outer Hebrides. It is hard to not feel consumed by the beauty of expansive stretches of white sand and its blue-green water. Luskentyre Beach can also be identified as one of the top rated beaches in the world, surpassing some of the finest beaches in Italy and Spain. The beach can also be identified as a remotely isolated beach where you can spend quality time with your loved ones without any external hassle. You will be feeling relieved and totally unplugged from a life that deteriorates your mental health and happiness every second. You will feel totally serene in this truly special location.
Serengeti National Park, Tanzania, Africa
Widely recognised as one of the "Seven Natural Wonders of Africa" , Serengeti can be identified as one of the most coveted tourist destinations in Tanzania. It is also famous for its game driving. It would be an ideal destination for all those fun and adventure seekers. You can also spot many nocturnal animals including civets, nightjars, bush babies, etc. in Serengeti.