Best Instagrammable Holiday Destinations in the World
Explore the best locations around the globe where you can plan your holiday trips with friends and family.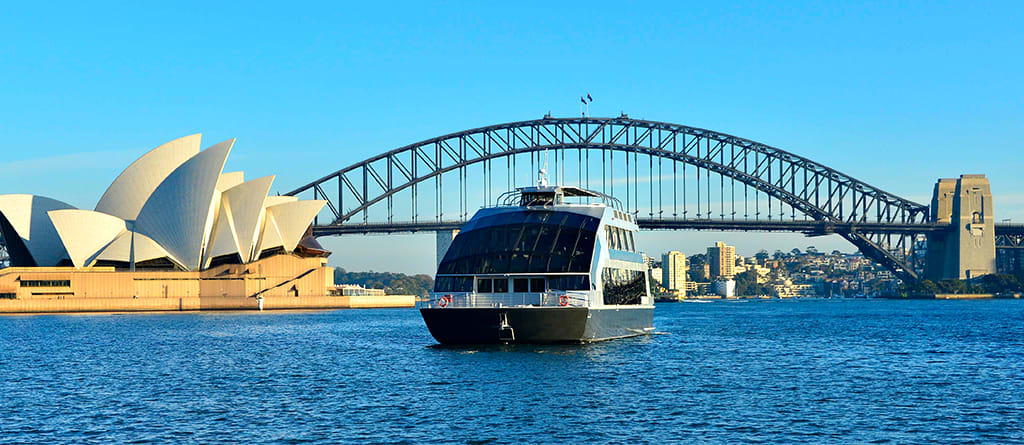 Holidays are the best time to plan your travels around the best vantage points in the globe. If you have plans for a holiday getaway with your family and friends, then this article will help you to go through some of the best tourist destinations in the world. Get your things ready, let us get to the best instagrammable locations around the world.
Sydney Harbour, Australia
If you have plans to hit Australia, then I'm pretty sure a Sydney trip would be somewhere up there at the top of your list. From beautiful beaches to dizzying cityscapes Sydney got everything you ever crave for. Head straight to Sydney Harbour where the world-popular Harbour Bridge and Opera House boasts the magnificent beauty of the beautifully made architectural marvels. There are some stunning cruising restaurants in the waters of the harbour. So if you are looking for an unforgettable experience then you can try boarding a premium glass boat Sydney lunch cruise. Enjoy taking in the uninterrupted views of the harbour attractions from your individual tables. You will also be able to indulge in the freshly prepared lunch menu along with quality drinks and beverages that can be purchased from the fully licensed bar on board. So instead of looking at everything in different destinations, a Sydney Harbour cruise with lunch offers an amazing venue where you can enjoy uninterrupted views of the harbour, an amazing cruising experience and high-end restaurant-quality dining with purchasable beverage packages. Roll your camera and click some stunning photographs, all set against a stunning background.
Aransas National Wildlife Refuge, Texas, USA
Texas, one of the most desired tourist destinations in the world, can be identified as the second-largest U.S state by both area and population. You can take in the best spirits of the Latin-American culture, see the highly-spirited animated people, the beautiful nature they are all living in, and the spectacular attractions filled in with the hands of men. The Texas coastline is widely recognised as one of the most incredible landmarks in the state housing many unusual and unique terrestrial wildlife. Aransas National Wildlife Refuge provides one of the best-protected environments for migratory waterfowl. This national wildlife refuge can also be identified as one of the best grounds providing the safest and comfy breeding grounds for migratory birds and other terrestrial wildlife including sea turtles, alligators, reddish egrets, whooping cranes, and so on. This pretty famous wildlife refuge is located on the southwest side of San Antonio Bay. If you are looking for a perfect place to relax from the hassles and bustles of city life and its transgression and transformation, you can head over to this amazing destination where you are guaranteed the best of what nature offers. You can admire and appreciate the wildlife. Apart from the endangered species that need to be taken care of, you can also witness American alligators, snakes, bobcats, and collared peccaries enjoying their best natural condition inhabiting freshwater ponds, marshes, grasslands, and so on. This location can be seen as a real paradise for all nature lovers and wildlife photography enthusiasts. You will be able to see a 16 miles long Auto Tour Loop providing the best ride experience through 'Texas savannah' from which you can enjoy the prime views of the other magnificent creatures including hawks, rattlesnake, deer, javelina, and so on.
Hol Chan Marine Reserve and Shark Ray Alley, Caye Caulker, Belize
You can spend a day snorkelling at Hol Chan Marine Reserve and Shark Ray Alley in Caye Caulker, a small Caribbean Island off the coast of Belize. Plan a trip with your friends and colleagues and swim among colourful coral reefs. You can feel the thrill of snorkeling among a throng of harmless nurse sharks and stingrays. Make your voyage memorable and take in the absolute best of Caye Caulker. You might spot a manatee or a turtle if you are lucky. You don't have to be afraid, these majestic aquatic marine lives are harmless and friendly. You can find hundreds of friendly marine wildlife to play among. Jump in with your friends and make your trip unforgettable.