Best Bars to Visit in DC
Your go to guide for good eats, drinks, views, and service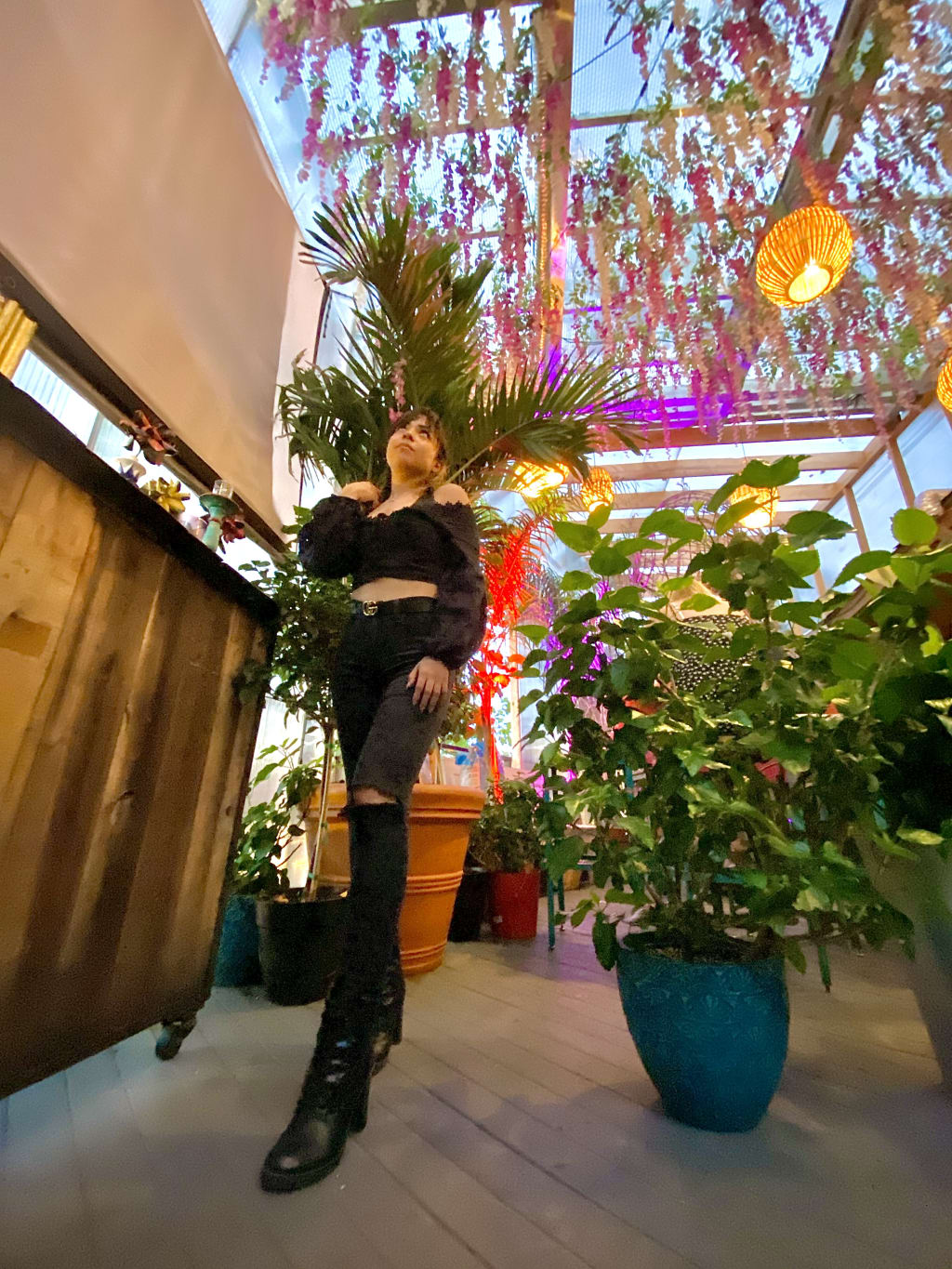 El Techo, DC
Being a native of the District of Columbia area (raised in Arlington, VA - approximately 5 miles from the city) I've always been surprised when transplants (non-natives) find it so rare to meet a local. I typically joke with them that all the locals hang out together in their homes rather than go out much, and that's why it's not easy to meet one. While I haven't researched the rates in cities that transplants interact with locals, I would think it's not that high. Every single one of my close friends are local, so where transplants see scarcity - I see abundance. I find it funny that some think the city is solely a patchwork of gypsies or aspiring politicians - for there are many who found comfort in staying home *and* living in a bustling city. While DC is no NYC, it does have its share of artsy, hipster, and socialite circles. But I digress! What I love about this city is that every decade the neighborhood will change faces - old bars will retire their reign and new ones will rise up. In that sense - a list of new bars to visit will never end - and I don't mind. Below are my favorite DC bars - from the POV of a local: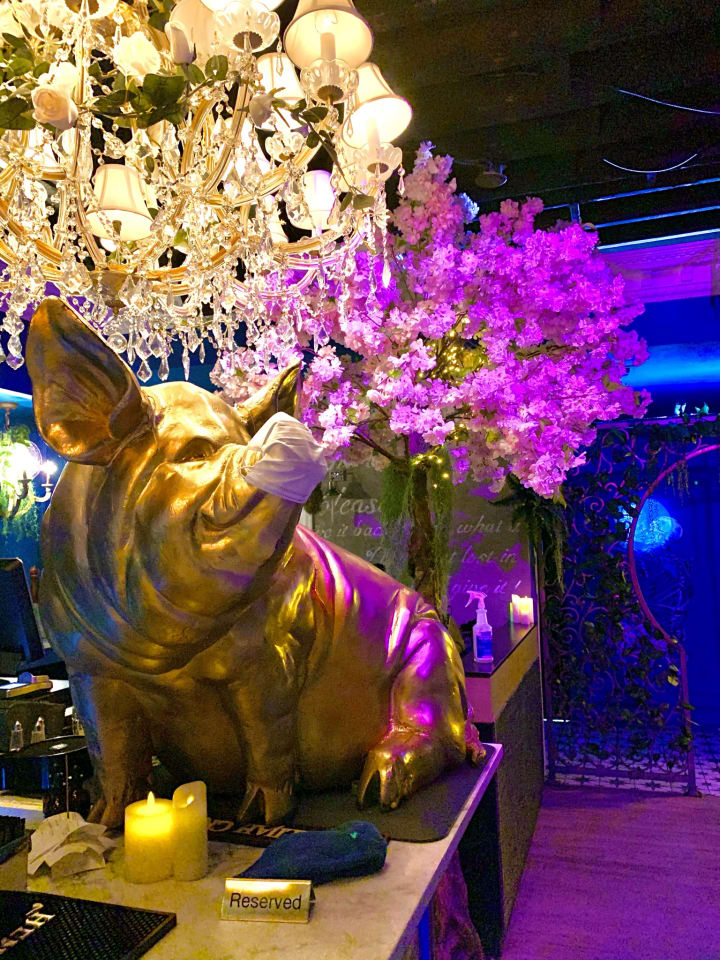 1. Harlot
This lounge is a go to for the bougie folks. The decor was akin to a Victorian living room on one side and garden on the other - with mini bathtubs for bottle service. Not to mention their pineapple drink was refreshingly delicious, and the R&B tunes kept it at a relaxed vibe. Check out the link for videos.
2. El Techo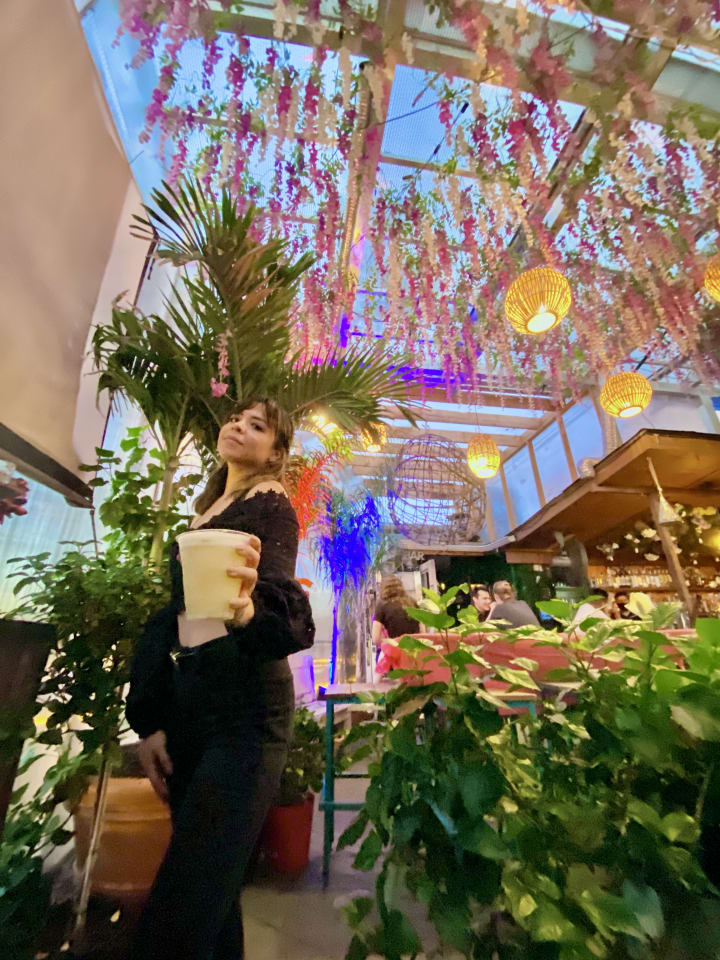 From their flavored margaritas to their amazing elote and tacos - this is a definite foodie favorite. At night they have a projector screen to show music videos and very much a rooftop garden feel. Anyone notice the hanging wicker chair pod? Check the video for more.
3. Whiskey Charlie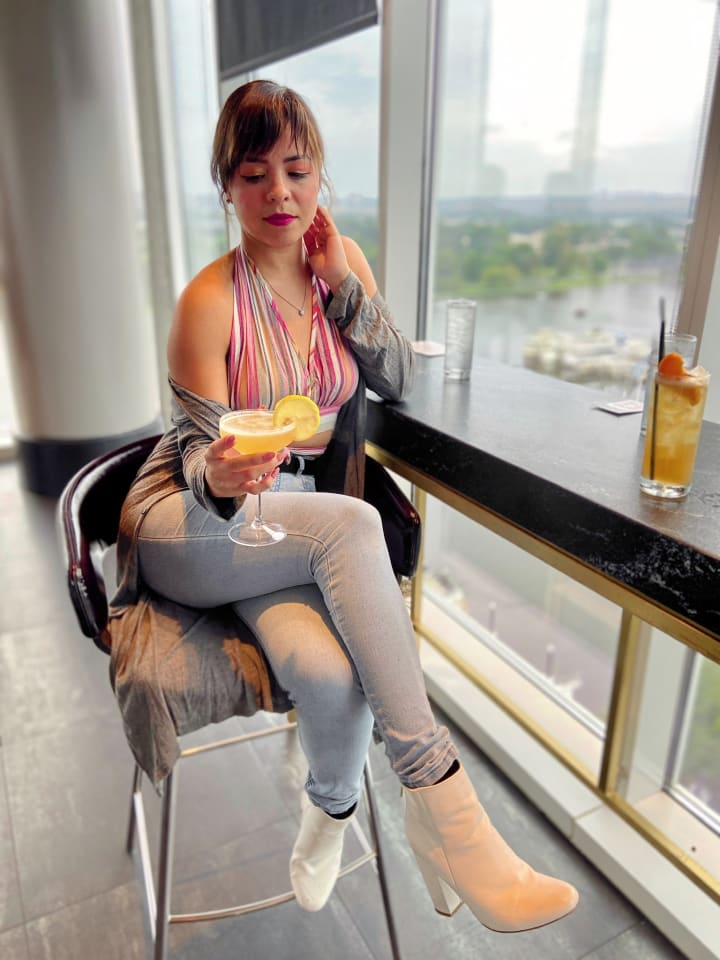 Head to the top floor of The Canopy Hilton hotel at the Wharf in DC for some gorgeous views of the sunset, Potomac River, and some yachts on the pier from this rooftop vantage point. The fish market is right next door so you can be sure their selection of food is fresh. The Wharf is also home to The Anthem theatre, where you can catch a show of one of your favorite artists. Take a walk on the docks during the summer and you may find some live music or performers.
4. Pisco y Nazca Peruvian bar
As a half Peruvian myself, I highly appreciated the variety in ceviche and causa that this place offered. Located in the DuPont Center neighborhood, there are plenty of clubs nearby to pop over after a few drinks. Having the Pisco Sour flight is a must to really taste the culture.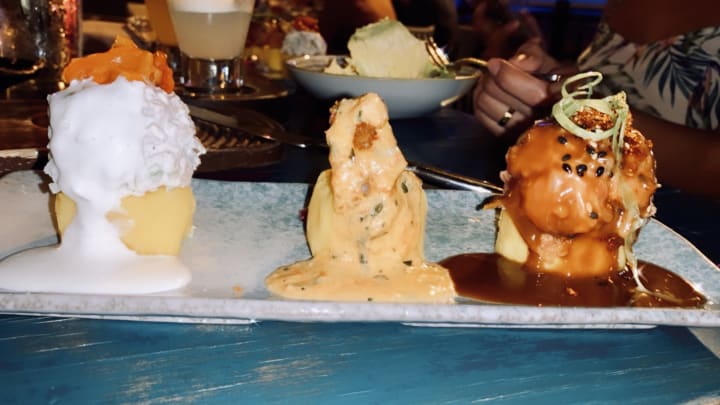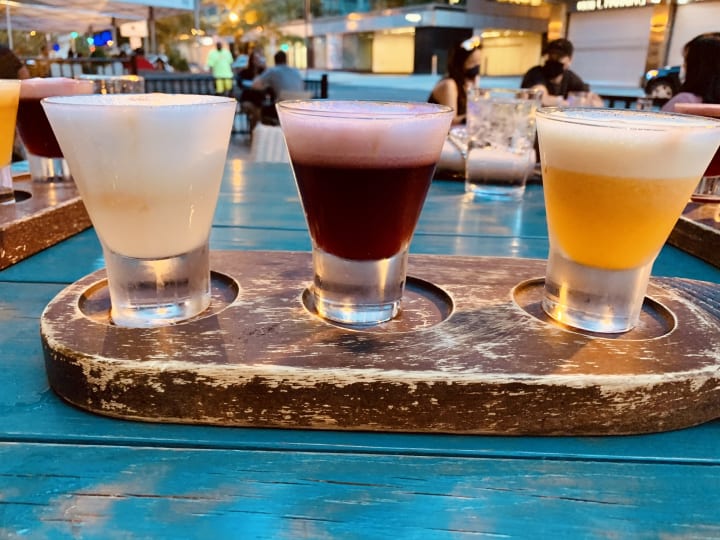 5. DeathPunch Japanese bar
With talented mixologists and amazing Japanese food, this place has fun drinks and a cool vibe with a pool table on its top floor lounge level and hot pink floral bathroom on its mid dining level. Located in the Adams Morgan neighborhood, live music bars are just a short walk away.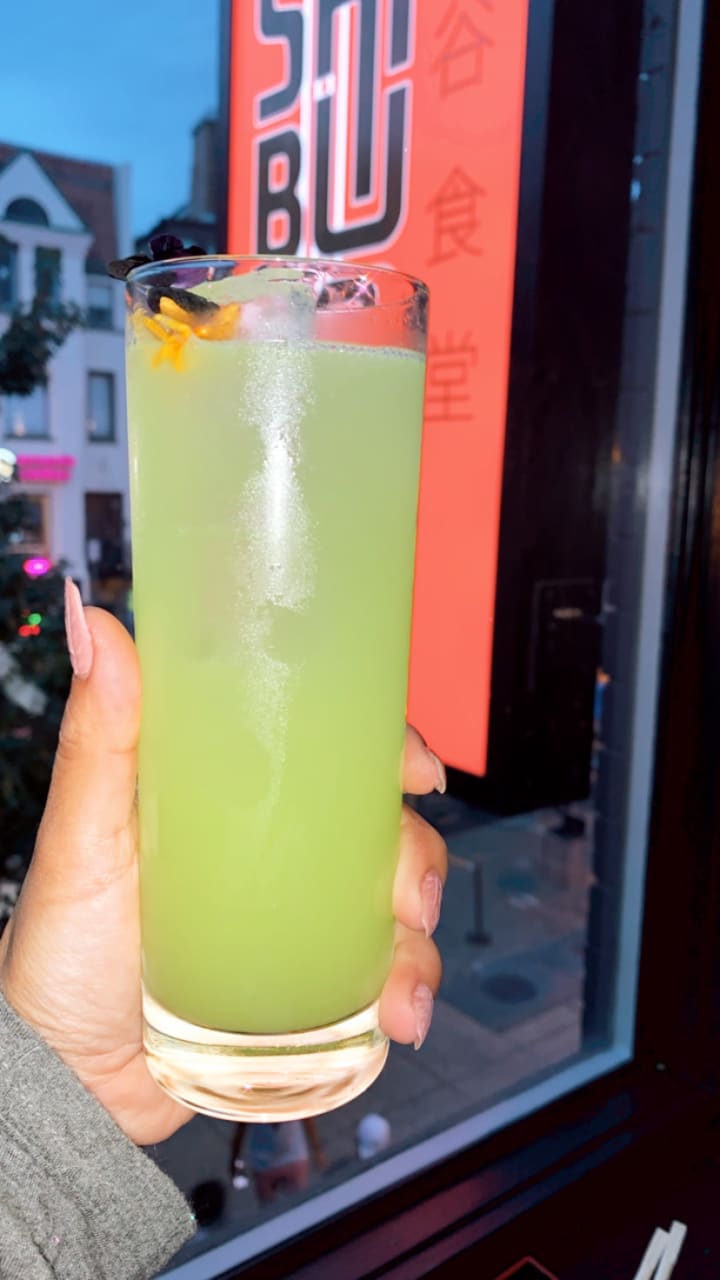 6. Tokyo Sushi bar
Last but certainly not least is this sushi dance bar with an outdoor seating area in the Dupont Circle neighborhood of DC. With it's fun graffiti, neon lights, and lounge chairs, and hookah - it's a perfect spot for a late night date.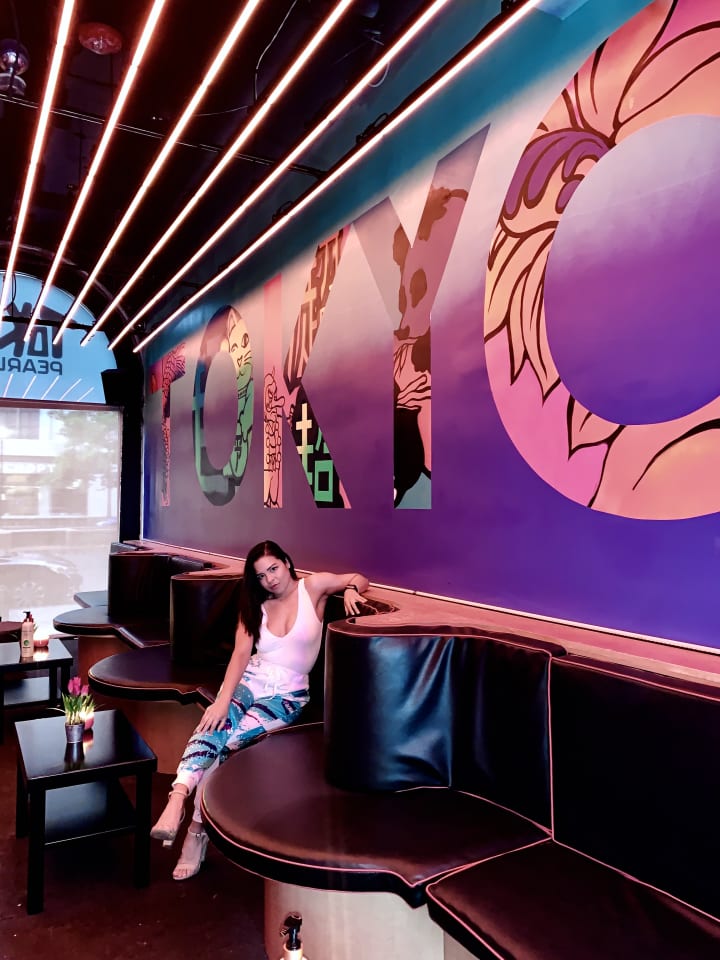 The list could definitely go on with more dive bars, holes in the walls, happy hour spots and more - however hopefully you check out one of the places and enjoy it! If you're out of town, you might just run into someone from your state. Like and share for part two.