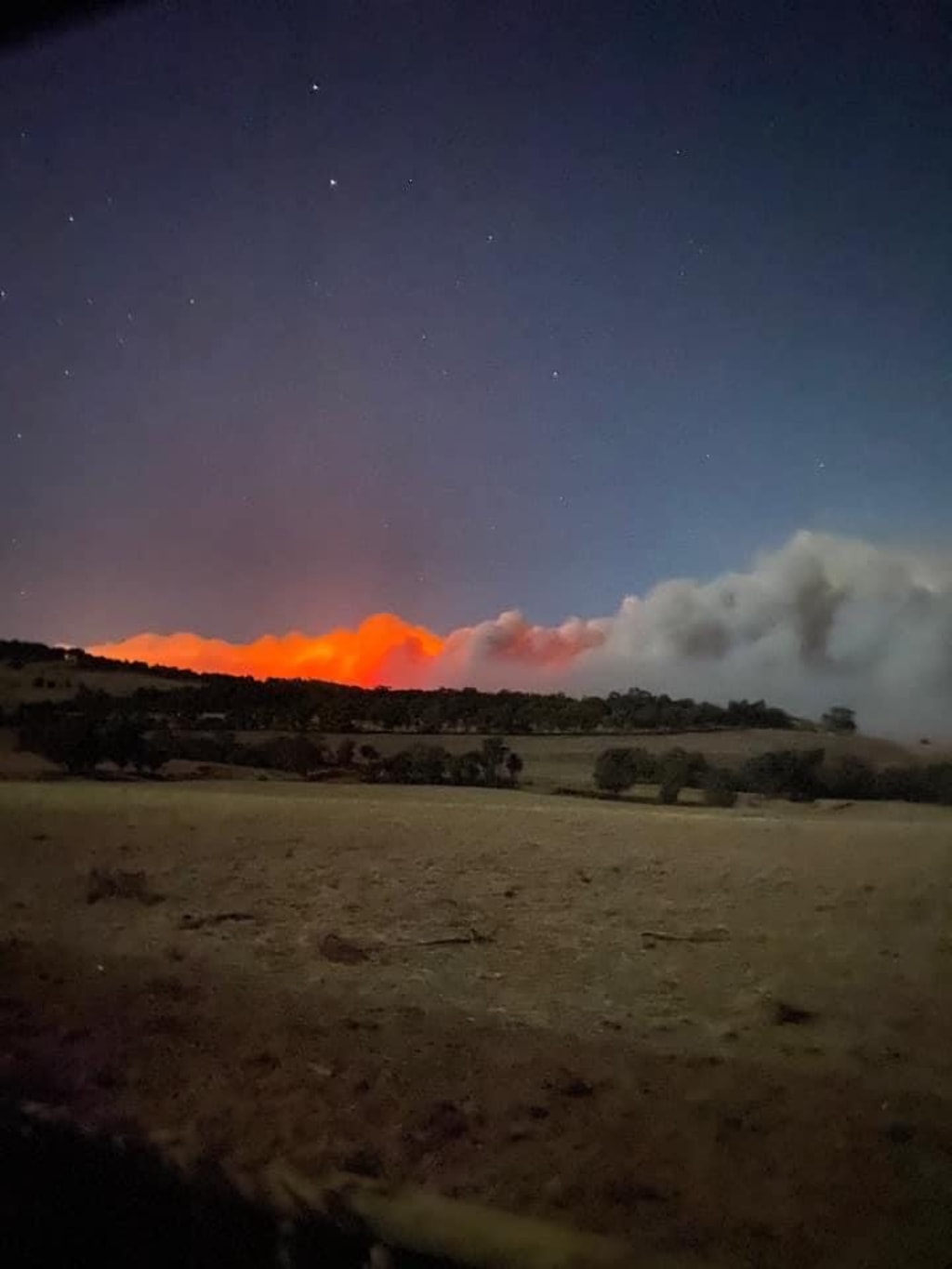 The burning
Does your hometown try to kill you? Does the ash fall from the sky as though it is as common as rain? Does the heat roll over your flesh and burn down into your lungs? Have you heard the sound of helicopters for hours on end? The sound of sirens drowning out the sound of any nature. Have you struggled to sleep in the back of your car waiting for news that your home is gone? Have you ever had to pack up your life in a minute and run? I have.
I sat down to write this story on the First of February 2021, I was going to write about change and how my hometown was never the same and yet never different. Instead I had to abandon my work and move faster than I ever have before. My hometown is called Parkerville and we are about 25km east of Perth, one of the most isolated capital cities in the world. Perth has been know as the city of light since America John Glenn was orbiting the earth in 1962, Perth had an idea for every household to leave a light on. it worked, John Glenn could see us from his orbit and reported it back. Perth was now the city of light.
We had a great COVID year last year, 6 weeks of lock down and then we all got back to normal the only thing changing was that we could not travel beyond our boarders and no one was allowed in. Then February hit us. On the final day of January we were told that there would be another lock down, one community case had been discovered and there was no way that we wanted an outbreak so everyone panicked and went made. The lines at the supermarkets were a monstrosity, and all the shelves were empty. Then Monday morning it was quiet, almost too much so. I sat at home, I wanted to spend the week watching TV, maybe cleaning my house and just relaxing. At 6:36pm I got a call from the place I work, we were evacuating and help was needed. See I work at a horse riding center, I love this job. I take people who have never ridden out through the Australian bush on horse back. I teach kids and adults how to love and respect the creature that made so much of humanities evolution possible. But when you are told you have to evacuate 60 horses your blood runs cold and you struggle to breath for a few seconds. Adrenaline kicks in and you move. I only had to move 4 horses which was a nice small number, I brought them back to my place and they are now in the paddocks with my two who were already at home.
The rest went everywhere, 39 of them went down to the yards in Middle Swan, these yards are amazing and can hold up to 400 horse and by the end of the night the place was full. Our state equestrian center that can also hold up to and over 400 horse was also filled to capacity.
This was just the beginning, that night no one slept, just after midnight my hometown went into Advice, which means be ready, wait, watch and be prepared to leave. We had the radio playing loudly, that gave us updates every 20 minutes. We had our emergency page on our phones and laptops and we watched facebook.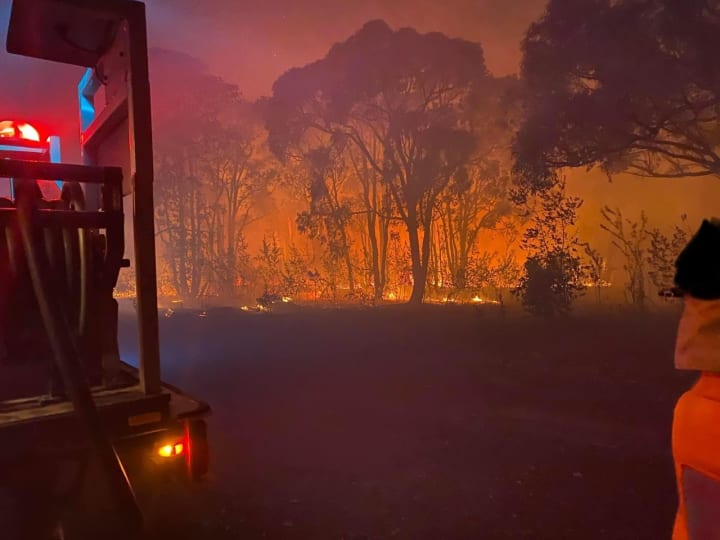 Tears cannot help but fall as you watch your friends post photos of their properties in the hours that follow. Tears of shock and horror as houses are reduced to piles of twisted metal and melted bricks, Tears of hope as you see videos of animals who were not evacuated but managed to escape only to return home to wait for their humans. Tears of relief as the fire-fighters save house after house not matter how hot the air around them burns.
Day two and nothing much changes, the wind has turned slightly sending the flames in a new direction. Spreading the fire towards a more suburban area and a larger national park. Then one of the fronts of flames escapes those who were containing it and you panic a little bit more as that front was and is heading towards your house. Day two saw us evacuate the last 10 of the horses from work. As the Magic Million's stock yard was full we called some friends way out in the wheat-belt and asked if they had room. Thankfully they did, a good forty minuted drive we passed through a check point, I had completely forgotten that we are in a lock down, and the amazing police force that were monitoring the check point asked us why we were travelling as soon as we said evacuation they waved us through no other questions.
Day three now, at least I got a full nights sleep last night. It seems that the wind will be blowing north today and while that is excellent for my house, the national parks and houses that way will have to be alert from now on. We are still sitting in an advice area, no change there, I am a little glad we are in lock down, people are home because of it and are able to evacuate or defend. We did have good news on that front. There have been no new COVID cases so it looks like restrictions will lift on Friday! Now the good stories begin to emerge, the hundreds of dollars worth of food that has just been dumped at the stables where all the horses are, free to anyone who needs it. The support from everyone as people begin to understand exactly what they have lost. The fire-fighters who have not slept, are running on the coffee that every single shop is donating to them, are still out there fighting as hard as they can to control the inferno. This is my hometown, these people, this hope that bands together before, during and after any emergency. The world may turn upside-down, the land itself may want to purge us but my hometown stands and pulls together.
In a few weeks I may go for a drive, through the area that is currently aflame. The houses will still be gone but something new will have started to be rebuilt in there place. The trees might look dead but green shoots and leaves on their branches will be a stark contrast to the blackened trunks. The shrubs will be pushing through the ash covered ground and the animals will have returned to retake their homes. Nothing will have changed, by this time next year the risk of a fire will be just as bad, but we will still be here. We will just have evolved to cope better.
australia
from a little east of Perth I'm a primary school teacher who uses writing as a way of relaxation!