Achieve Your Peace of Mind | Best Tourist Destinations
Get refreshed, choose your best me time ideas from a Sydney lunch cruise in Sydney, foresters' classroom, and a museum tour.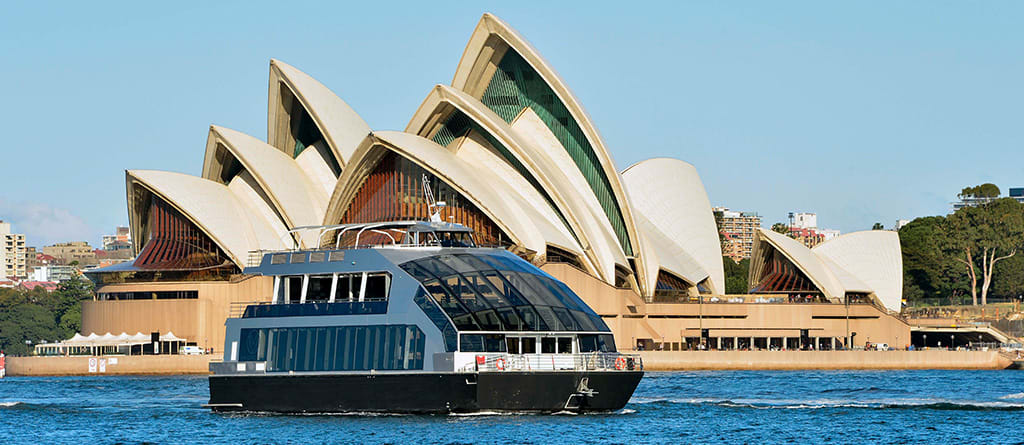 It might be hard to find someone who is not familiar with the Harry Potter stories. Movies are not just to watch. Art, irrespective of the medium, can be identified as the signature of a particular time. Art is not just for the sake of being an art, it has a style, depth, and a meaning that can not be divorced. We can truly scrutinise, critique, and adapt what art has in hand or what it propagates.
J. K. Rowling in her book, Harry Potter and the Prisoner of Azkaban pointed out an amazing fact that happiness can be found even in the darkest of times if you can remember to turn on the light. Sometimes, melancholy can be solved by taking a break, replacing negative thoughts with happy ones, proper communication, etc. Travelling can be recognised as an effective tool to understand oneself, improve communication skills, and thereby achieve peace of mind. Here lists some amazing tourist locations you can refer to whilst planning a tour.
Sydney Harbour, Australia
Sydney, blessed with tourist destinations galore can be seen as one of the most coveted cities in Australia. Sydney Harbour housing the famous textbook icons such as the Sydney Harbour Bridge and Opera House has some world-class cruising restaurants in hand offering a stunning Sydney Harbour cruise with lunch. Spot a premium glass boat vessel with floor-to-ceiling glass walls so that you can enjoy 360° uninterrupted harbour views with a freshly prepared banquet lunch menu. You can indulge in a highly sophisticated dining experience and purchase some of your favourite drinks from the fully licensed bar onboard. Get on board a glass boat lunch cruise and take in the best views from your individual reserved tables.
Faskally Woods, Scotland
The Scotland highlands are quite famous for their mountains, woods, glens, and its sweeping views. Even though there are different beautiful destinations that can truly lure you in, tru reaching out to Pitlochry first, where you can find rich woodlands on the banks of Loch Dunmore. It was once popular as the "foresters' classroom" since the species and wildlife are all Mother Nature's. Do you have any idea about what it would look like if it were autumn? No doubt, things will get even more magical and enticing with the tunes of the forest and the super rays of the sun. it will transform to a true wonderland full of bright colours and soothing music. Spend a couple of days exploring the beauty of Pitlochry and feel fresh so that you can go back to your original self with pure joy.
Arktikum Science Museum, Rovaniemi (Finland)
If you have never been to or even heard about Rovaniemi, the unspoiled and mythical wilderness of Lapland, there are so many things to do in this beautiful location, quietly cool and confident. Try to reach out to the iconic Arktikum Science Museum and learn about the culture, nature, and history of the north. There is a lot to take in here so it would be ideal if you can stay a bit ,onger so that you can take in the best of Finland. Both temporary and permanent exhibits showcasing the everyday life and stories of the people of Finland can be seen here. There is a video room that can offer you the best experience of Northern lights even in the middle of summer. This place can also be seen as an ideal destination for all those who are fascinated about architectural features and designs. Because the outside of the museum is just as extraordinary as the inside.