A New Backdrop for Your Life. .
Starting over & becoming ONE with nature!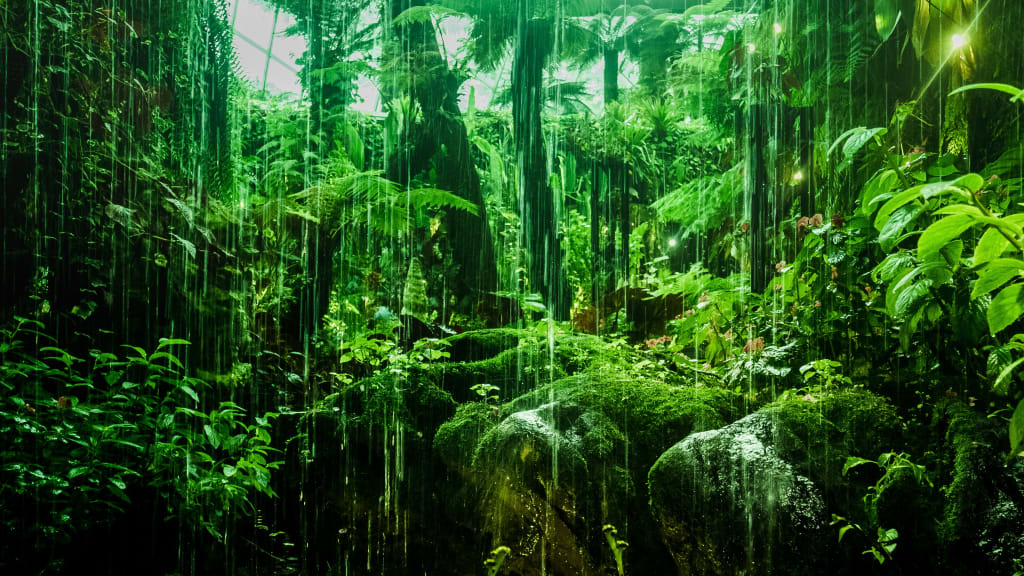 Waking up to this every morning cleanses one's soul. .
A New Backdrop for Your Life! A Wonderful Way to Greet Every Morning from This Moment Forward! Time to Explore. . to Learn. . to Search Out New Experiences. . All of This and More Here in Costa Rica. Live Life to the Fullest & Absorb Its Abundance. .
​ Freddy & Veronica. . Two hard-working, young-once-again, retired kind souls. They decided to move to Costa Rica about 5 years ago. They love it here now and wanted to share their story! They know how lucky they are to have found this amazing country and everyday, they work hard to pay it forward! Their goal in life is to make everyone they meet leave a happier person after talking with them.
​ Both from Phoenix. Lived there in the desert all of their lives. Both worked in the engineering field. Aerospace & medical supplies were their forte. Lots of deadlines to meet. . as most all successful people have to put up with. Well, the stresses and strains. . the strong work ethic. . it takes a toll. After over 30 years in the business, they decided to sell everything. . liquidate even their microwave oven and their juicer! They started fresh and clean in Costa Rica and they never looked back. They told us that there is something cleansing about starting a new life with nothing but your toothbrush! And that, they did!
​ They bought an existing home just outside of the San Isidro area, closer to Buenos Aires. surrounded by jungle, high mountains and friendly people. They are away from the traffic lights, the big-box stores and the millions of people running around like chickens with their heads cut off. Their home stands about fifteen feet off the ground and has an addition that leads to a 30-foot-high reading room! It is open air, but has a large overhang around it. When it rains, they both go up there with their cups of coffee or glasses of wine and they listen to the sounds of nature. When it rains, as you may know, the jungle comes alive with a wonderfully-orchestrated masterpiece of chirps, gaggles, howls, snaps, whirrs, buzzes, humms & yelps. . it's beautiful.
​ At least twice a day. . they look at each other and say, "It's a jungle out there"! They USED TO SAY THAT when living in downtown Phoenix, with all of the traffic, diesel smells and the loud static and white noise of life! Now, when they say this phrase, it RINGS TRUE!
​ Many of their friends have visited them and a few have made the move to the area. For them, friendship, enjoying a simple life, eating healthy and learning about the ABUNDANCE of NATURE are the IMPORTANT THINGS now. They love to get lost in the jungle for hours at a time. .
​ They volunteer in many ways within ten miles of their home and their Spanish is coming along! It is a great life here in Costa Rica. Perhaps you should think about working it in to YOUR schedule as well!
You're invited to visit our websites at: www.costaricagoodnewsreport.com & www.costaricaimmigrationandmovingexperts.com
Also, please enjoy our over 2,000 episodes of our "Costa Rica Pura Vida Lifestyle Podcast Series". We are found on all major podcast venues, including iHeartRADIO, Spotify, Apple Podcasts, Google Podcasts, Radio FM, Anchor & many more. Here's our link: www.anchor.fm/costa-rica-pura-vida
If you like what you've read here, please share the link with others in your social media! We would appreciate your support and PROMISE to continue to bring you LOTS OF GOOD NEWS about one of the happiest countries on the planet, Costa Rica!
About the Creator
Costa Rica is a magical place. Since November, 2002, when I first visited this country, I have been in love with the people, the culture, its biodiversity, the food. . everything about it makes me happy! Now I share my excitement with you!
Reader insights
Be the first to share your insights about this piece.
Add your insights