A Brief Look at Some Fun Destinations in Sydney
Hop on the popular Sydney Harbour lunch cruise with your best buddies or visit other fun locations to live it up in the capital.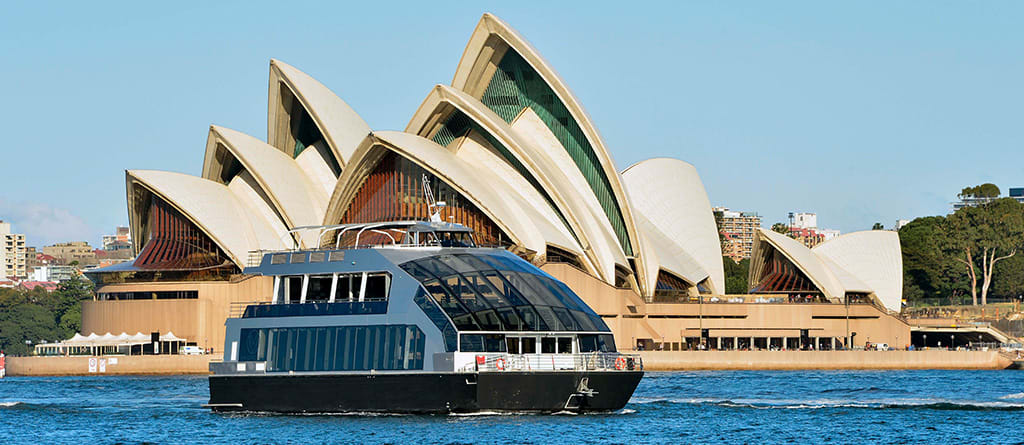 Being one of the most luxurious cities in the world, Sydney is also one of the most desired destinations to visit for travelers and tourists from across the globe. This sun-soaked city has a waterfront location, intertwined with urban architecture and green landscapes. Sydney houses numerous huge skyscrapers, national parks, museums, gardens, a spectacular harbour and an interesting food and drinks scene. From arts to fancy dining, from high-key to low-key adventures, Sydney always has a thing or two in store for guests of all types. So here is a quick read for you to get a glimpse of Sydney's diversity.
Harbour Cruises, Sydney Harbour
Sydney's famous harbour is a prominent destination for the locals as it houses some of the best multi-cuisine restaurants in the city along with a vast fleet of cruises and some iconic entertainment venues. If you're out in Sydney in the middle of the day and are looking for some ways to pass the time and also want to indulge in an immersive experience, head to the harbour and hop on the Sydney lunch cruise. The lunch cruise is a great way to enjoy the cityscapes whilst having a delicious lunch on the harbour waters. You can have the option to cruise, dine, plus enjoy a spectacular view in this lunch package. To have a deluxe experience, select Sydney's newest premium glass boat with floor-to-ceiling glass windows that offers a 360° view of the harbour and its stunning attraction that includes the Opera House, Harbour Bridge and so on. Every seat will feel like a window seat in this custom-built cruise and while you're on board, take the time to explore its vast interior that offers numerous amenities. Feast on a freshly prepared banquet menu at the individual reserved tables and savor precious moments with your companions. You can also buy beverages and drinks from the fully licensed bars but it is recommended that you purchase a beverage package beforehand to fully maximise your experience. This Sydney Harbour cruise offering lunch along with unobstructed harbour views and a commendable service, is undoubtedly the ideal choice for you and your friends to have a lovely time at the harbour away from the hassles of the crowd. Grab your tickets early for a stress-free experience!
Sydney Cricket Ground, Moore Park
Cricket or watching cricket live is one of Australia's favourite pastimes. The SCG or Sydney Cricket Ground is a prestigious sports stadium located near Moore Park, Sydney.
This is one of the most famous sporting arenas in the country and it hosts not just cricket but also rugby leagues, Australian football and so on. If you're a tourist and are curious about the AFL, this is the place to check out more about it. Australians are serious about their sports so if you visit for a classic ODI or Test match, you can feel the air of comradery flowing through the stadium. The friendly atmosphere makes you feel at home even if you're an out-of-towner. So put on some sunscreen and a hat and join in for an eventful day at SCG. You can also use the stalls dotted in the stadium to cool down with a beer or other refreshments.
Shelly Beach, Manly
The list of things to do in Sydney is never complete without a beach in it. The Shelly Beach, located in the Manly suburbs of Sydney, has a maximum depth of around 12 metres which makes it a suitable place to snorkel or scuba dive. You can see the impressive and unusual variety of marine life at a shallow depth. Visit here if you are looking to relax in the sun, taking in the sunlight and views, and enjoy some beach themed snacks and refreshments.