7 Reasons to Own an RV
Recreational vehicles can provide the comfort of home when you are away from home.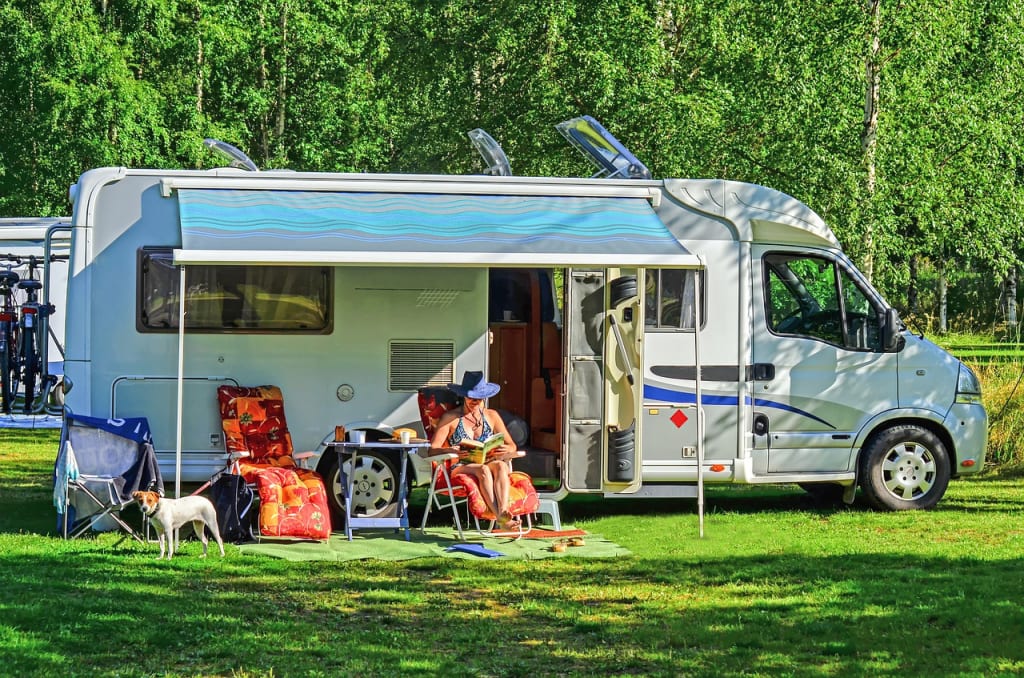 Image by Koun G from Pixabay
A Recreational Vehicle (RV) is essentially a little "home" away from home on wheels. Many people use RVs for camping and long-distance road trips. They are popular because they make traveling more convenient with many added perks and amenities. For example, motorhomes often come with TVs, basic household appliances, a place to cook and eat, and fairly comfortable sleeping quarters. In short, here are the biggest reasons you should consider buying (or at least renting) an RV for traveling.
1. Flexible Travel Arrangements
The biggest benefit of owning a motorhome is that it offers you more flexible travel options. Whether you want to take a short weekend getaway or a longer vacation, you can take your accommodations with you. Furthermore, since you don't have to book a hotel room or Airbnb in advance, your travel destination can be wherever you decide to drive to. If you decide to change your destination at the last minute, you don't have to worry about finding some other place to stay. Depending on the size of your RV, you can often have more people stay with you than you can in a single hotel room. For example, most motorhomes will sleep four to eight people. You also don't have to worry about a hotel not allowing pets, so your furry, four-legged companions are always welcome to travel with you!
2. Go Camping in Style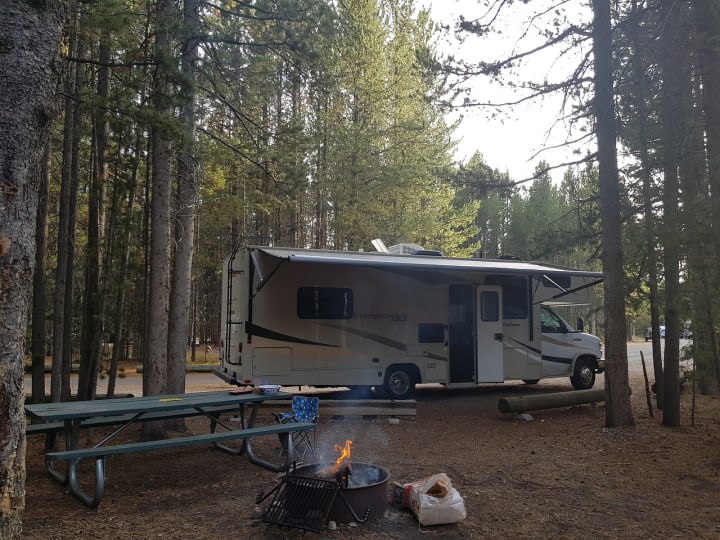 If you are looking for something more luxurious than tent camping, you can't beat camping in an RV. For instance, instead of sleeping on the ground or an uncomfortable air mattress, you can sleep in a small (but comfy) bed. You also don't have to worry about burning up in the summer or freezing during the winter. That's because most motorhomes come with a heating and air conditioning unit. You don't have to worry about getting rained on in your tent. Furthermore, you don't have to share a campground bathroom with the other campers. If your RV is equipped with a kitchen, you don't have to cook all your meals around the campfire.
3. Better Cooking Options
Speaking of meals, most motorhomes offer better cooking and dining options than your standard hotel room. For example, you can buy an RV that's equipped with a full kitchen that includes a regular stove and refrigerator. Instead of having to spend a lot of money dining out at restaurants, you can (usually) spend less at the grocery store, and then prepare "home-cooked" meals while traveling. If you are camping in a remote area, you might not be that close to grocery stores and dining options anyway. Therefore, you don't have to make several long trips to find food for your family.
4. Almost All the Comforts of Home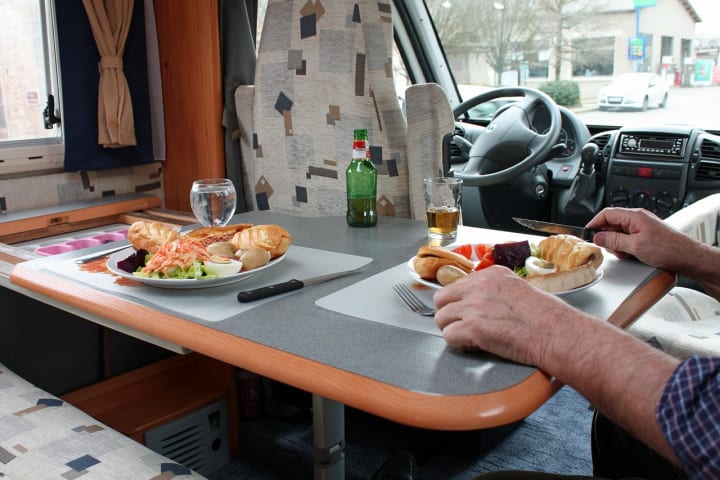 Another major benefit of owning an RV is that you can take many of the familiar comforts of home with you. For example, in addition to a stove and refrigerator, motorhomes can include basic household appliances like a washer and dryer. That way you don't have to make trips to a laundromat to wash your clothes. Furthermore, RVs often have TVs, a small living room, and even a shower. Traveling in an RV offers you a little more privacy from other travelers than most hotels do. You can also furnish it with furniture that suits your taste.
5. Bring More Things with You
When you travel in a car or SUV, you don't have that much space to pack things to take for your trip. That can be really tough if you are taking a long vacation. However, an RV offers you extra space to bring more things with you on your trip. In addition to more packing space inside your motorhome, you can also transport your favorite outdoor "toys" too. For example, many people will attach boats, jet skis, and other outdoor sports equipment to the back of their RV. You can also attach a vehicle to the back. That way when you arrive at your destination, you can leave your motorhome parked while you have something smaller and easier to drive around.
6. RVs Are for More Than Just Camping and Vacations
A motorhome can be used for more than just family vacations and camping trips. For instance, let's say that you want to visit family. However, you don't want to stay with them on your visit. Well, you can stay in your motorhome instead. Many "snowbirds" will drive their RV to a warmer place to live during the winter months. A lot of people will stay in their RV when they attend swap meets and outdoor festivals. There are even people who stay in their motorhome when they have to travel a long distance for medical services.
7. RVs Can Fit Your Personal Needs
Lastly, just like buying a car or house, motorhomes come in all different styles and price points, from basic to luxurious. In fact, some high-end RVs cost over one million dollars. However, you can find older, less-luxurious models for much less money. It just depends on your preferences and budget. You can buy them new or used too. You can also find motorhomes that are geared more toward a specific purpose - like camping or extended living in an RV park. You can search the Internet to learn more about different models, styles, amenities, and price points. If you are really interested in buying one, visit a local RV dealer for a tour and more information.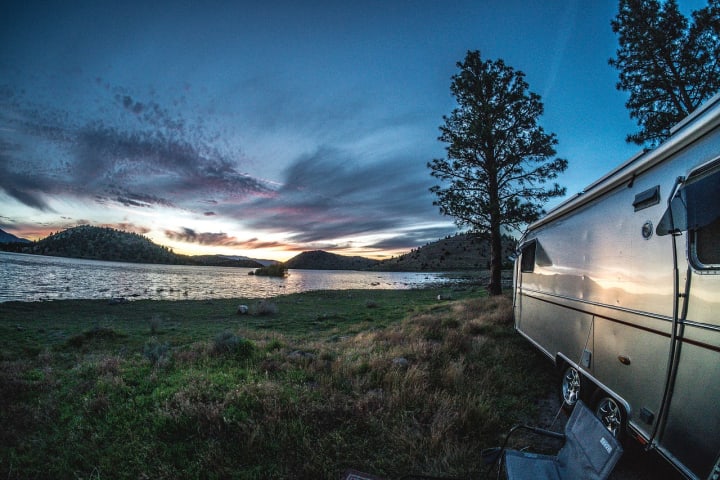 In short, RVs offer you a more convenient way to travel because you don't have to pick a destination or book a place to stay ahead of your trip. In fact, your destination can be wherever you decide to park for the night. Motorhomes also provide you with a more comfortable way to go camping. You have a kitchen to cook your meals. Many RVs even have basic household appliances - including a shower. There is more room to pack all of the stuff that you want to take on your trips. There are even people - especially retirees - who spend at least part of the year living in their motorhome. You can likely find an RV to fit your personal style and needs.
If you are a fan of my writing and would like to rebrand/reuse my brandable content to share with your audience, you can purchase the usage rights to my premium articles on Gumroad.