Travel Do's and Dont's
7 Minimalist Tips for Stress-Free Travel
How To Actually Enjoy Your Trip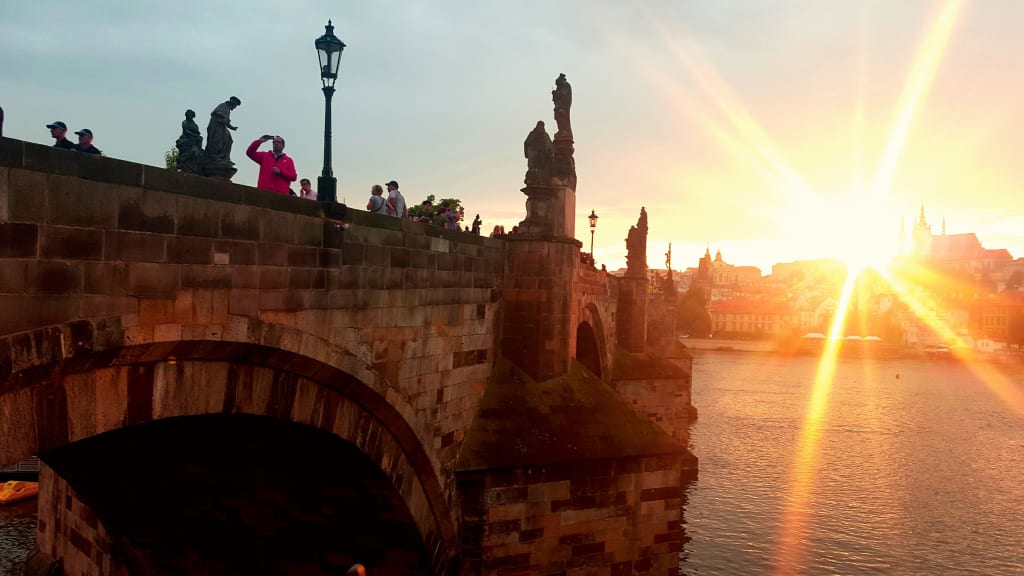 You want the experience. You want to lock eyes with a wild lion in Botswana, stay up all night and watch the northern lights in Iceland, and touch what's left of the Berlin Wall. You couldn't care less about some swanky hotel with fancy amenities, and you sincerely don't understand the attraction of first class. You, my friend, are a minimalist traveller. Here are my top tried and true tips for a happy, stress-free vacation.
1. Double and triple check the name and location of the airport.
This lesson was learned the hard way after a hungover morning in Belgium. I had gone to a wedding the night before in a small town in southern Belgium, about an hour from Brussels. I was carpooling with some friends back to Brussels, where I was going to fly back to the US and they were going to take a train to London. We were all groggy and slow getting up in the morning. The original plan was to drop me off at the airport. Since we were running late, we decided to drive straight to drop off the rental car and I planned to take a cab to the airport. I managed to hail a cab outside of the train station and asked him to bring me to the airport. It turns out there are two airports in Brussels and I did not properly communicate to my French speaking cab driver which one I needed to get to. I missed my flight and had to wait in Brussels for 13 hours, but I binge watched an old season of the Bachelor on my tablet, so it wasn't that awful.
2. Bring an empty water bottle to the airport.
I learned this genius tip from people watching at the airport. I noticed a mom with three young children stop at a water fountain after going through security and filling up her bottles for her kids. I couldn't believe I had never thought of that. Saves a fortune on airport prices and it's environmentally friendly!
3. Go where the deals are.
If your flight time is flexible, hunt for the best deal. Overnight flights can be rough but they are usually the cheapest option. If you live in a major metro area, there are probably other airports within a commutable distance. The amount you save on a cheaper flight might outweigh the hassle of driving further to the airport.
4. Visit and stay with friends.
Nothing beats seeing a city with a local. We all have friends and family that have moved away so why not make a vacation out of visiting them? If you like them enough to travel to visit them, you're probably fine staying under the same roof for a few days. The amount you save on a hotel can allow you to extend your stay.
5. Laptop or Tablet or Book
You don't need three items that accomplish the same task taking up space in your suitcase. Free up space by only choosing one to bring with you. Personally, I would pick the tablet. You can read a book, read the news, or watch a movie. A laptop might be a temptation to do work and a book can get boring.
6. Carry-on Luggage Only
Yes, you read that right. I decided to only use my carry-on suitcase after an unfortunate incident of lost luggage in Germany. I had to find my way to the lost and found via German signs and mostly German speaking airport employees. Luckily, the airline found it and delivered it to me the next day, but it was still a huge hassle. Ever since that debacle, I have only used carry on luggage. It saves me the stress of lost luggage and the frustration of dealing with big bulky luggage. It also forces me to only bring the essentials with me.
7. Relax
I mean really relax. Forgot your sneakers? Your luggage is lost? You missed you flight? It's fine. Life's too short, and the airline will probably find your bag and let you walk on another flight. Take it easy and enjoy. It's not every day that you get to see the great, big, glorious world, so take a deep breath and have a good time.