6 Unique Date Nights in Fredericton, New Brunswick
There's something for everyone, whether you're on a first date or looking for fresh ideas in a long-term relationship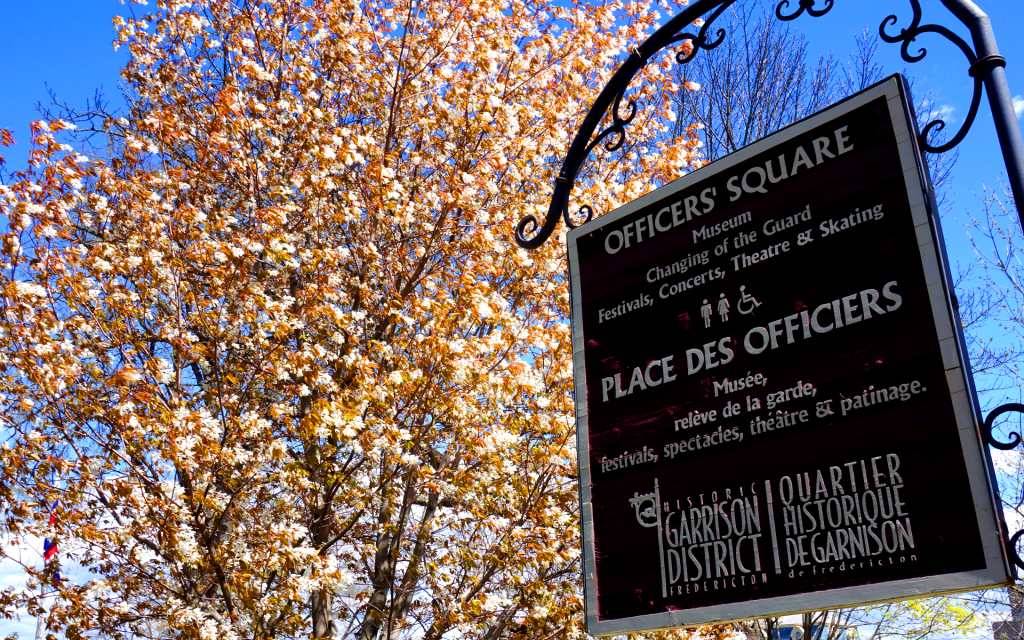 Date nights can be hard. You're often tempted to go for something tried and true, but at the same time you want a fun and memorable experience. If you're trying to maintain a regular date night with your long-term partner, it can be daunting to come up with something that still feels fun and fresh. And a first date with someone you don't know well can be extremely nerve-wracking – you want to do something that you'll both enjoy, that will distill some of the awkwardness and jitters, but that also offers an opportunity to get to know each other better.
After being with my husband for almost three years, we've found some unexpected favourites and go-to spots in the city of Fredericton. So if you're feeling lost when it comes to planning date night, these ideas might give you a spark of inspiration.
Clay Café
This cute little café offers a wide range of paintable pottery, from cute to practical to elaborate – and with a variety of prices to match! This is great if you both want to make pieces for each other, or if you want to try working on a piece together. For long-standing relationships, you also have the possibility of making personalized dishes for your home, customized décor, and ornaments for special occasions like Halloween or Christmas. And don't worry if you don't consider yourself much of an artist: There are stencils and templates to help you out.
Chess Piece Pâtisserie & Café
The Chess Piece is a delightful little spot that serves delicious food and hot drinks. It's great for soup and a sandwich, or just for satisfying your sweet tooth with a decadent macaron or tarte. My husband and I love to visit this spot for a bite to eat and a hot drink before spending the day downtown together, but it's also excellent for getting together with a small group of friends (or having a double-date!) and chatting over treats. Just be careful about going around peak times like lunch – the café is small, so it gets overcrowded quickly.
Science East
This museum has a ton of hands-on, educational activities that are kid-friendly and appealing to all the curious-minded. If you want a fun, educational, and potentially silly date, its interactive exhibits are just the thing! There's more than just science, too, despite what the name implies. There is also a historical exhibit in the basement all about the old York County Gaol that the building once housed. Maybe a little grim, maybe a little spooky, but sometimes that's just what you need to keep things interesting.
Unplugged: A Board Games Café
Delicious food, alcohol, and board games – what more can you ask for? With hundreds of board games to choose from, patrons can look forward to hours of fun with just a $5 cover charge. This is an especially great option for first dates, since the board game offers an instant icebreaker. Instead of stressing over small talk, you can talk strategy if it's a cooperative game or you can tease/taunt each other if you're getting competitive.
If you get bored of board games, there are also escape rooms to try your hand at upstairs, which can be booked in advance but are often open for walk-ins. There's usually an escape room option for just two people, but I recommend making it a double or triple date for this one.
Purrfect Cup Cat Café
This Purrfect Cup Cat Café on Northside Fredericton is equal parts cozy and adorable. Definitely recommended in winter: You can warm up with a hot chocolate or latte in the main café part of the establishment, then head on in to the kitty lounge! There are couches, big cushy floor pillows, tons of cat toys, and – of course – an assortment of adorable kitties. These cats range in age and breed, so you can find quiet, cuddly seniors or wild, playful kittens. And the cats are adoptable, so if you visit with a long-term partner, you might just leave with a new furbaby.
Black Box Theatre
St. Thomas University has several plays on in their Black Box Theatre throughout the school year. They show everything from comedies to tragedies, modern single-act pieces to classic Shakespearean three-act plays. Many of the productions are student run and the offerings change every year, so this is something you and your partner can keep coming back to. The cost of tickets is also usually quite reasonable, so you don't have to break the bank to see an awesome play.
Whether you live in Fredericton or elsewhere, whether you're out on a first date or looking for something fun to do with a long-term partner, there are lots of exciting and interesting places and activities for you check out. I know this list is a small example, but it's a good jumping off point for anyone feeling stuck.
And, for the single readers? Fret not. There's no rule saying you can't check out these places with a good friend, or even take yourself out for a date. It's 2020. You do you.