4 Best Apartments to Rent in Tenerife in 2020
After years of monotonous work routine, if you are planning a holiday, then there is no better place than Tenerife.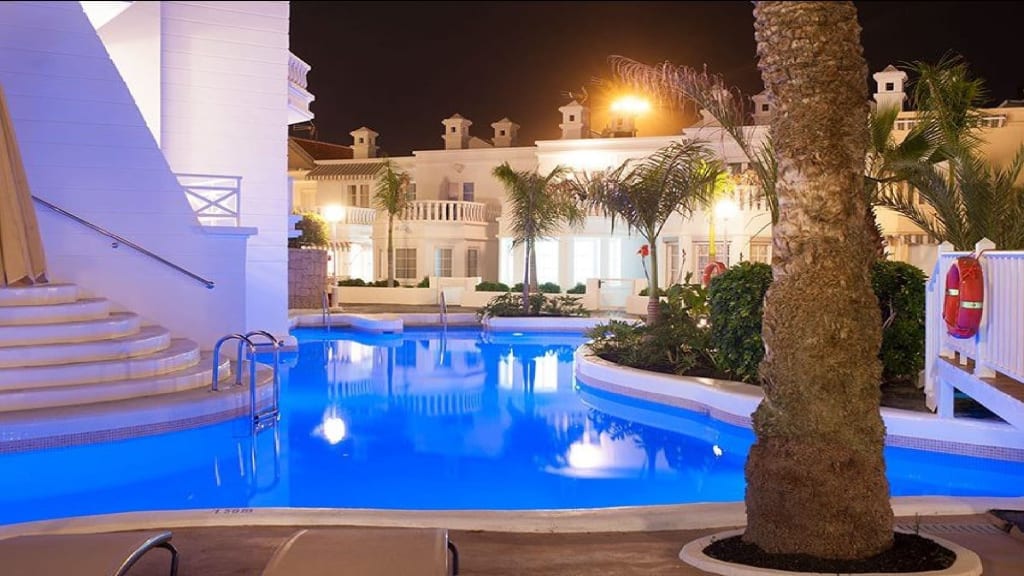 After years of monotonous work routine, if you are planning a holiday, then there is no better place than Tenerife. Tenerife is an island of beaches, tranquil waves with constant sunshine. With low-cost living and proximity to Europe, the island stays unmatched to other holiday spots in the world. Here you can find the perfect amalgamation of sea and mountain views complimented with beaches. Explore Mount Teide, Siam Park, Whale shows, and other excursions and make the best of your trip. It is a city o carnival! So, if you are seeking a tranquil holiday in the lap of nature, pack your bags and land in Tenerife!
Being the largest city on Canary Island, Tenerife hosts an extensive range of accommodation types and areas where you can stay. Los Cristianos is a hub of a broad range of hotels and apartments.
You can find apartments with all the luxurious facilities in Los Cristianos like Apartment Dinasia or one-bedroom Grand oasis apartment. Popular places in Tenerife include Los Cristianos, Santiago, Callao Salvaje, Playa Las De Americas, Costa Adeje, Fanabe, San Juan, San Eugenio, and more. You can book the apartment in these fabulous places as per your view preference.
1) Apartment Agua Viva B
It is a beautiful one-bedroom apartment in Callao Salvaje. Callao Salvaje is a hub of numerous restaurants, bars, and fantastic cuisine that interests the tourists. The apartment is located on a beautiful coast and is ideal for a group of 3. You can find all the amenities like bars, restaurants, shops, cafes, a taxi, and a bus. The spacious golf courses are only a short drive away.
2) Apartment Fefo
It is an eye-pleasing apartment in Los Cristianos with 3 bedrooms. It flaunts soothing sea views where you can see the boats flowing. The best thing about this apartment is the beach is 100m away from the ecstatic place. The furnished floorings and furniture lend it an artistic touch. Apartment Fefo locates in the central area of Los Cristianos. If you are seeking a remarkably quiet area, then this is your halt!
3) Apartment Los Gigantes
If you want to answer the call of the mountains then, Apartment Los Gigantes is the best pick for you. It is a 3 Bedroom Apartment featuring a cozy living space, a rare terrace, lavish patio doors, and a separate dining area. The sunbath is therapeutic and soul calming. If you are a group of 6 and seeking a mountain facing apartment for your trip to Tenerife, then you can consider this. Enjoy the charms of the sunny days on comfortable sun loungers. The captivating sea and cliff top views are bound to make your journey a memorable one.
It is a 3 Bedroom apartment in Fanabe, Costa Adeje, and has excellent onsite facilities and stylish furnishings. It can accommodate up to 6 people. So, if you are planning a family trip to Tenerife, then you can consider Apartment Santa in Costa Adeje. The best thing about the apartment is, it has an open kitchen and lounge that are air-conditioned to ensure a comfortable living space. Furthermore, you can enjoy access to a communal pool, games area, and sun loungers. A partial sea view from the bedroom makes your stay a soulful existence. It offers a wide selection of supermarkets, malls, amusement arcades, banks, and entertainment. Count on this for a wonderful trip to Tenerife.
These are the best apartments to rent in tenerife picks in 2020. When it comes to a soulful holiday, Tenerife is the best place to be. You can choose according to your preference of location, facility, and priorities.
travel tips
I am English honors student and trying to enhance my skills by sharing some home improvement tips for security purpose only
Receive stories by Priyanka jain in

your feed