21 Natural Wonders in Wisconsin
Twenty One beautiful natural wonders located in the Badger State of Wisconsin where tourism is the third largest industry in the state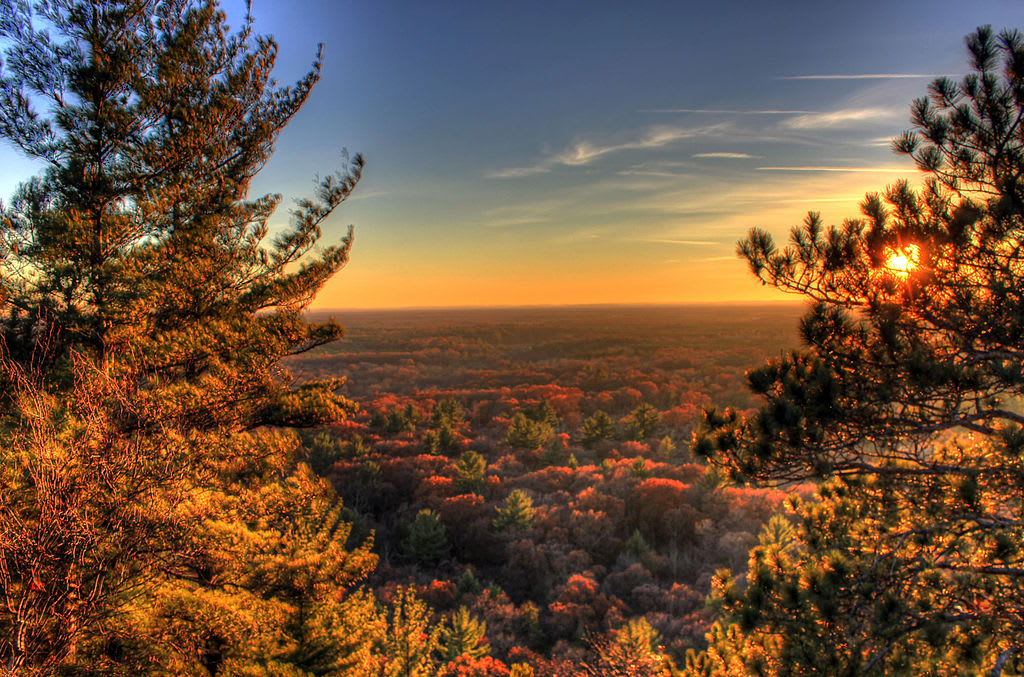 Presented here are 21 beautiful natural wonders in Wisconsin. Tourism is big business in Wisconsin as it is the 3rd largest industry in the state and employs many people working in the hotels, motels and restaurants in the tourist areas throughout the state.
These 21 beautiful natural wonders are a big reason why so many tourists come to visit Wisconsin each year. Included below are lakes, rivers, dells, rock formations, beaches, waterfalls and much more. Hope you like these 21 spectacular natural wonders located in Wisconsin.
Devil's Lake in Baraboo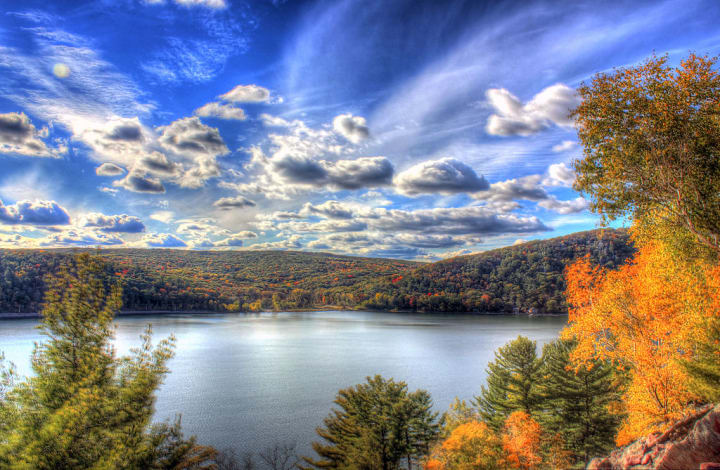 Devil's Lake is a beautiful 12,000 year old glacier created lake with 500 foot high quartzite bluffs along its shoreline that is located in Devil's Lake State Park just south of the town of Baraboo in south-central Wisconsin about 50 miles north of Madison. Some 1.2 million people visit Devil's Lake State Park every year making it one of the top tourist attractions in Wisconsin. Camping, rock climbing, hiking, fishing and the great beauty of Devil's Lake are all available in the park.
Apostle Islands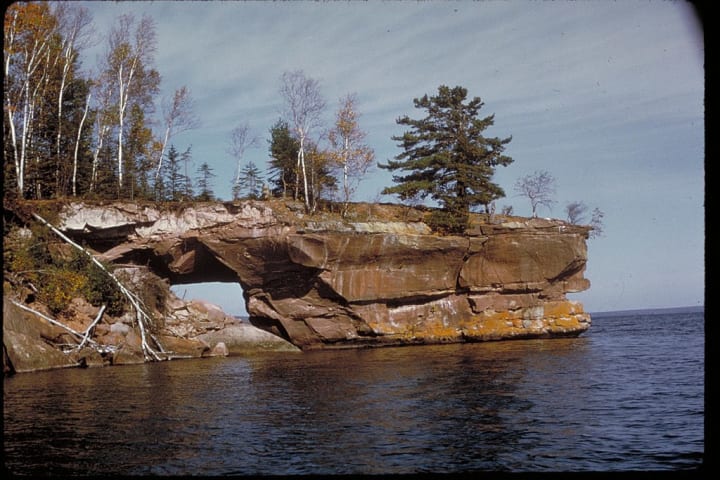 The Apostle Islands are a great natural wonder that consists of 22 islands located just off the Bayfield Peninsula in Lake Superior in northern Wisconsin. The islands are known and visited by tourists for their beaches, cliffs and sea caves and on the islands visitors can fish, hike, camp, scuba dive and see the lighthouses scattered around the islands. 21 of the Apostle Islands are contained in the Apostle Islands National Lakeshore Access to the islands is by ferry or boat except in winter when travelers can walk to the islands over the frozen Lake Superior ice.
Natural Bridge in Wisconsin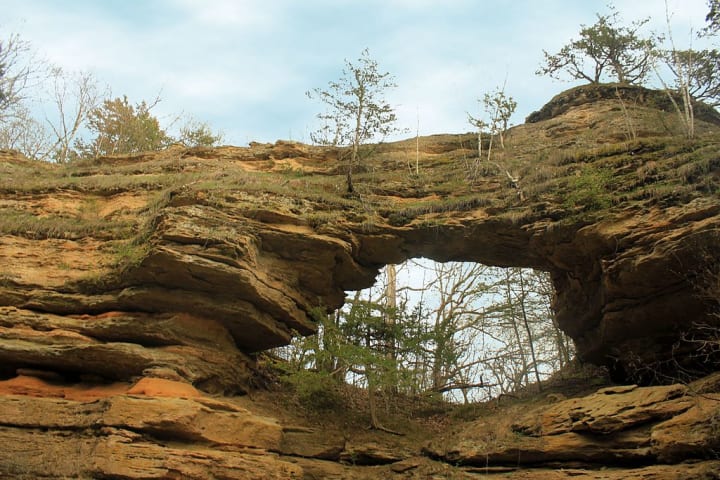 Natural Bridge is a scenic wonder located in Natural Bridge State Park in south-central Wisconsin about 60 miles northwest of Madison. Natural Bridge is the largest natural arch located in Wisconsin and is 35 feet tall while the arch opening measures 25 feet in width and is 15 feet tall. Underneath the bridge is a rock shelter once used by Native Americans many years ago.
Interstate State Park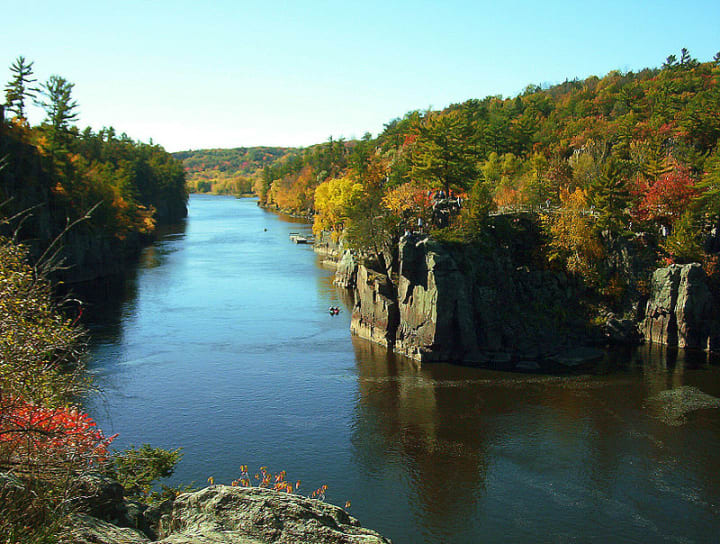 Interstate Park is located right along the border with Minnesota along the St. Croix River in northwestern Wisconsin. This natural wonder in Wisconsin was created as glacier melted water flowed through the St. Croix valley and carved beautiful gorges and rock cliffs like the Dalles into the hard basalt lava rock in the area. Camping, hiking, fishing and rock climbing are popular activities in popular Interstate State Park and there also plenty of hotels, motels and restaurants in the area to accommodate the tourists.
Kohler-Andrae State Park in Sheboygan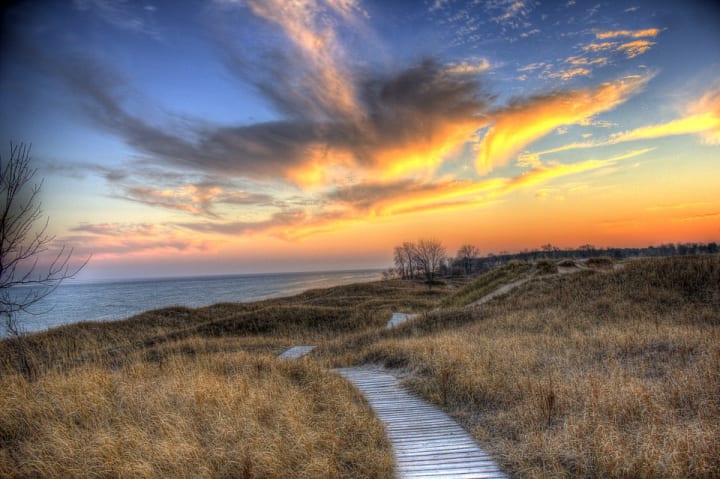 Kohler-Andrae State Park is located in eastern Wisconsin along the shores of Lake Michigan just south of the city of Sheboygan. The park contains over two miles of pretty beaches and sand dunes along Lake Michigan. Popular activities in Kohler-Andrae State Park include fishing, hiking, camping, swimming, biking and sledding, tobogganing, cross-country skiing and snowshoeing in the winter.
Copper Falls State Park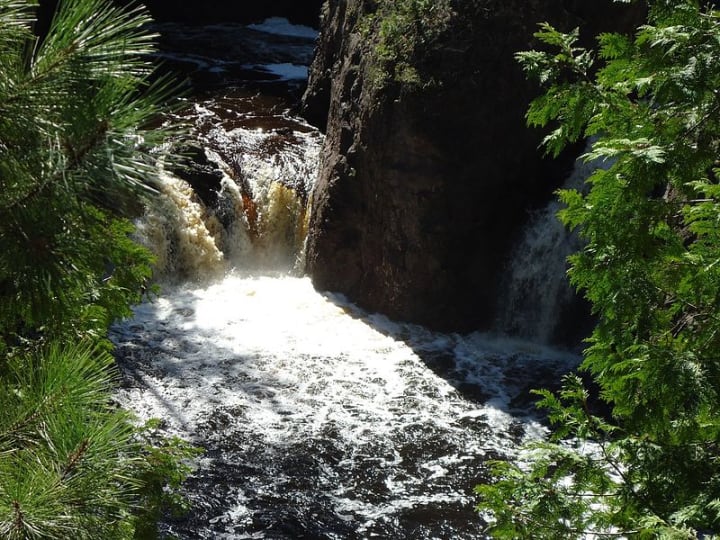 Copper Falls State Park is located in northern Wisconsin just north of the town of Mellen. Copper Falls is one of the most scenic and beautiful areas in Wisconsin as the Bad River and its tributary Tyler Forks drop through a scenic gorge creating many waterfalls. Visitors and tourists to the park can also see ancient lava flows along the great hiking trails in the park and overnight camping is available. There are also many motels and lodges in the area to accommodate visitors.
Cave Point on Lake Michigan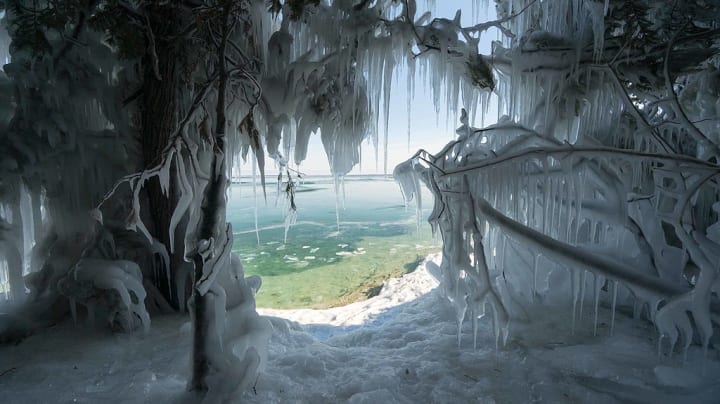 Cave Point is located in Cave Point County Park along the Door Peninsula in Lake Michigan in eastern Wisconsin. Cave Point contains high rock bluffs above the lake and is a great beautiful natural wonder in Wisconsin that is a popular tourist destination in Wisconsin.
Wisconsin Dells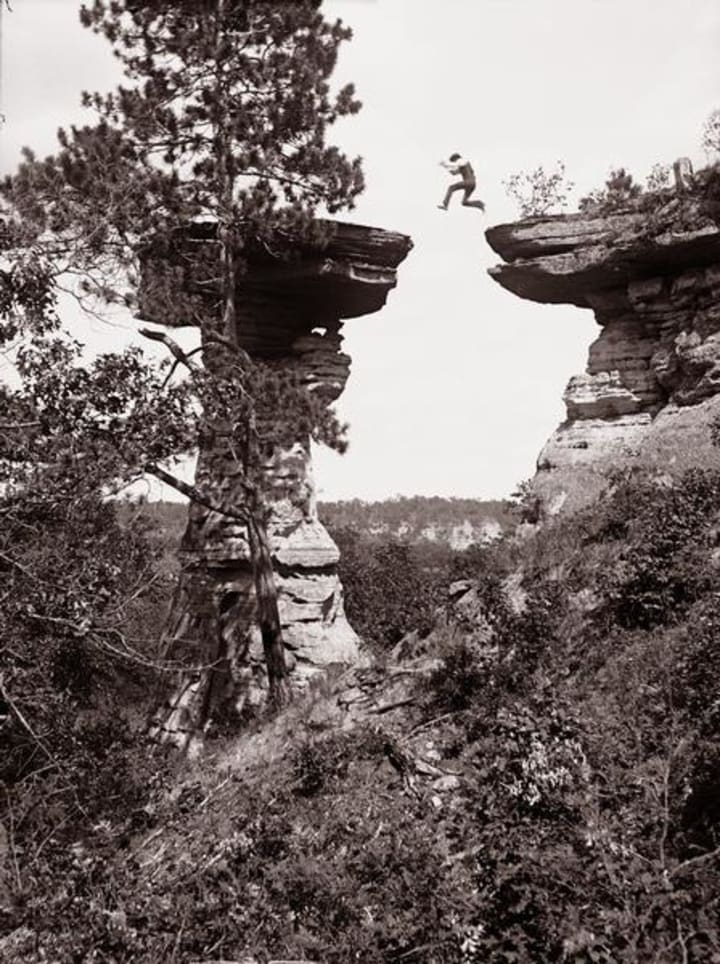 The Wisconsin Dells is a five mile long gorge along the Wisconsin River located near the town of Wisconsin Dells in south-central Wisconsin. This natural wonder in Wisconsin consists of unique sandstone rock formations and cliffs as high as 100 feet along the Wisconsin River and its tributaries in the area. The Wisconsin Dells area is extremely popular with tourists and locals alike who love to see the amazing rock formations. The resort town of Wisconsin Dells is home to numerous water parks and contains many hotels, motels, restaurants and accommodations for the roughly three million tourists who visit the area yearly.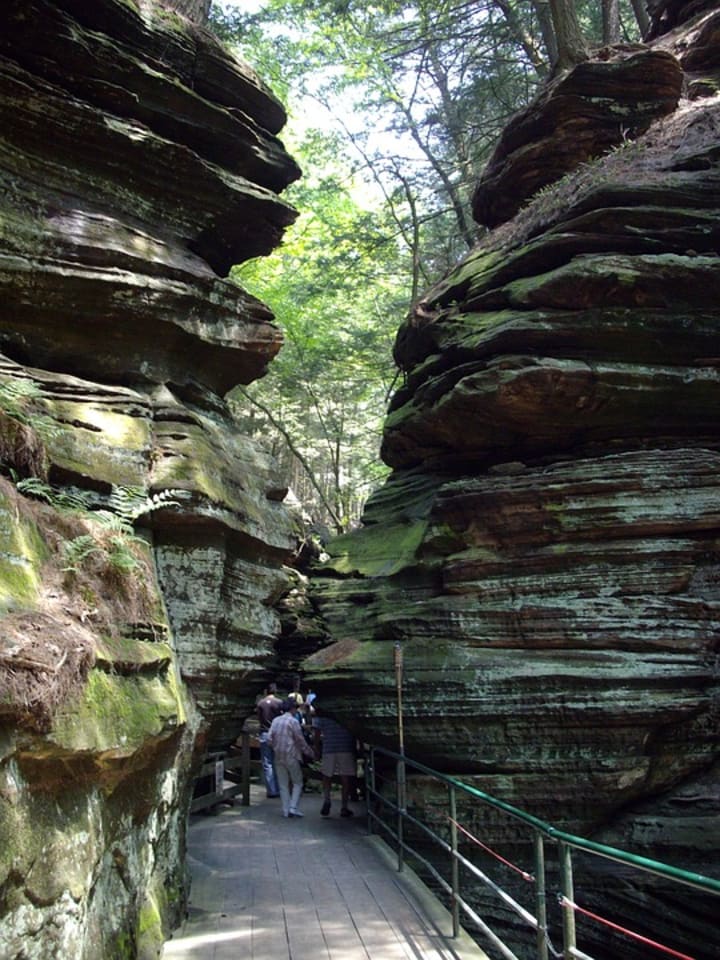 Cave of the Mounds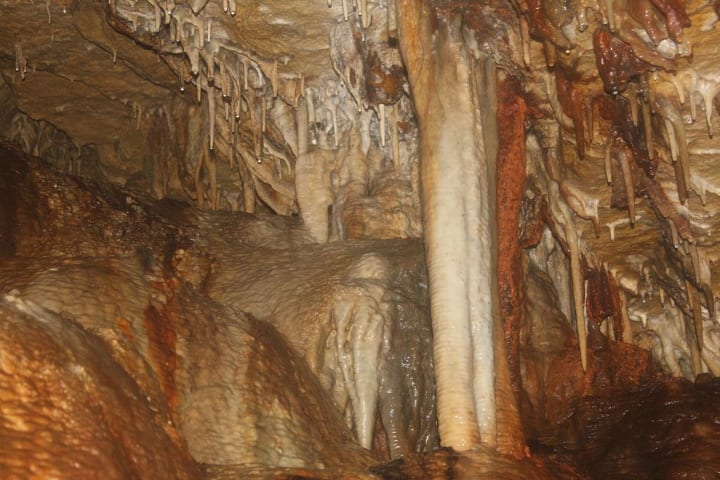 Cave of the Mounds is a great natural wonder in Wisconsin consisting of a natural limestone cave located in the town of Blue Mounds in south-central Wisconsin about 30 miles west of Madison. Cave of the Mounds is a popular tourist attraction in Wisconsin and millions of people have visited here.
Jump River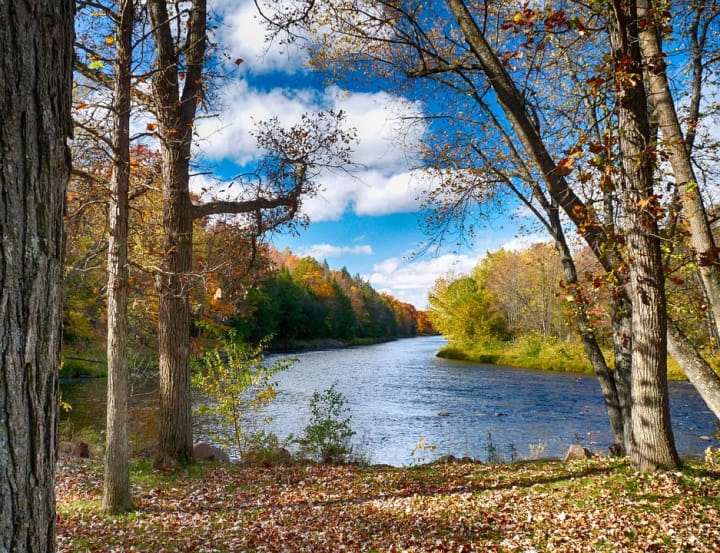 Hoffman Hills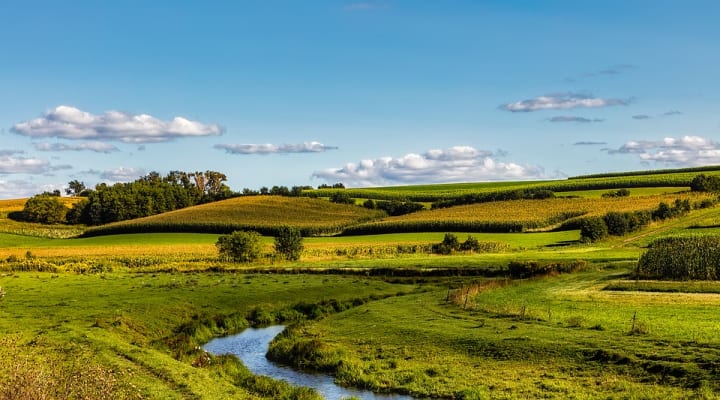 Cadiz Springs State Park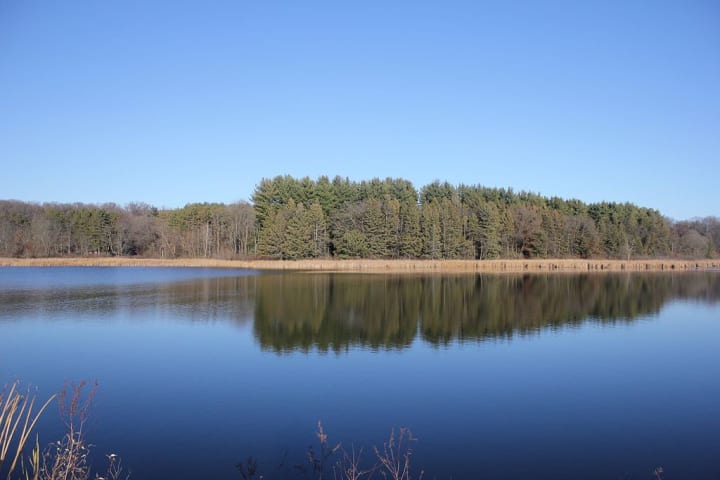 Fischer Creek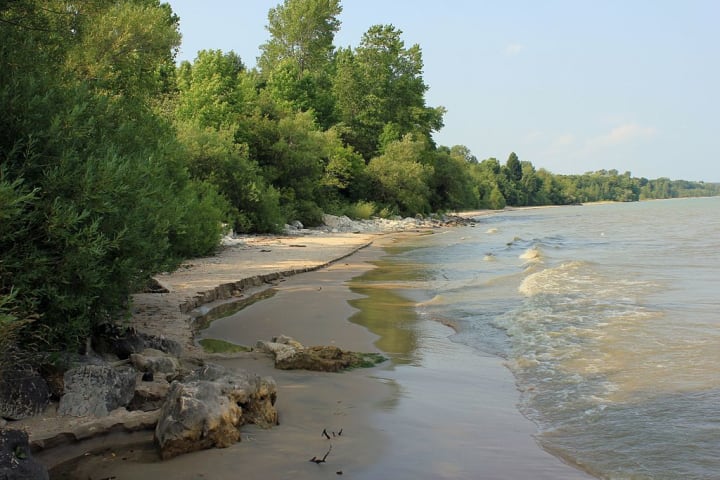 Mill Bluff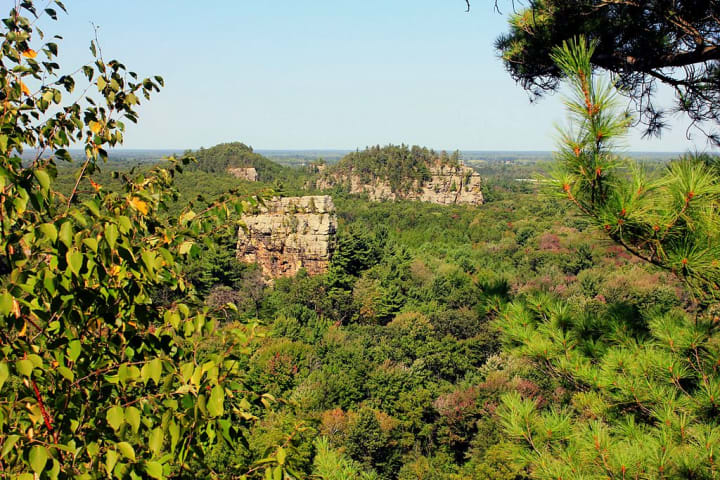 Newport State Park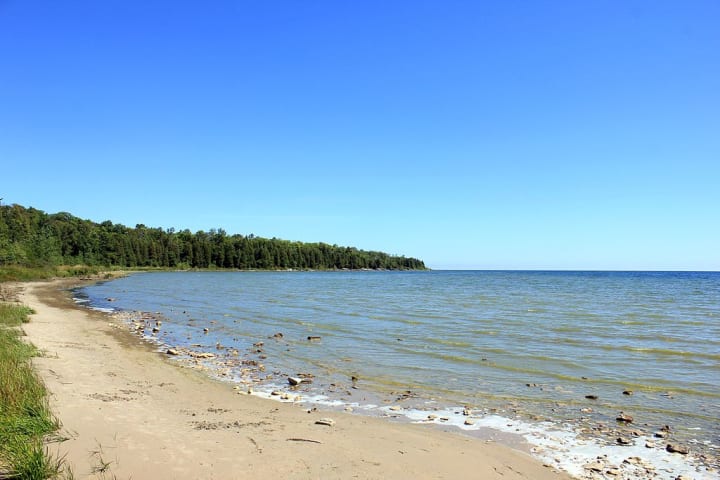 Peninsula State Park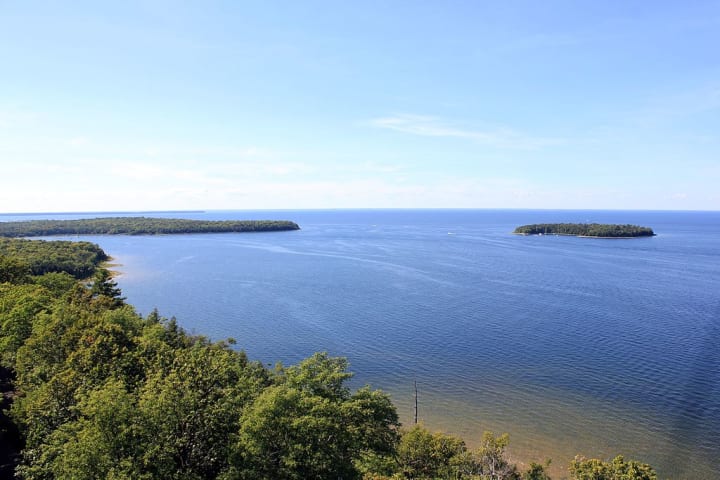 Rock Island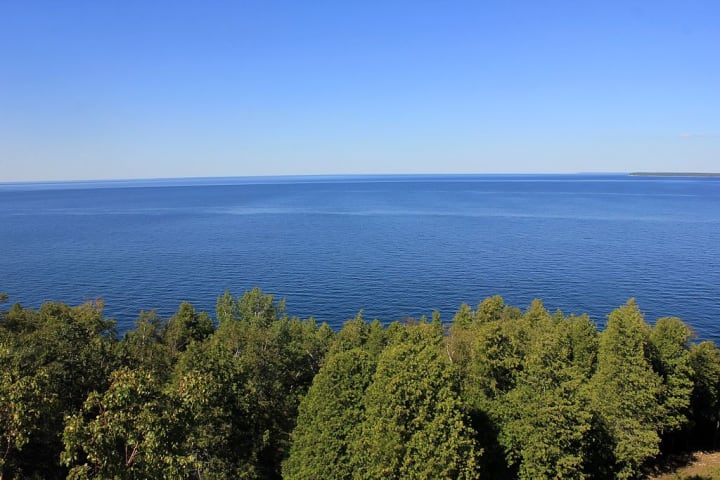 Rocky Arbor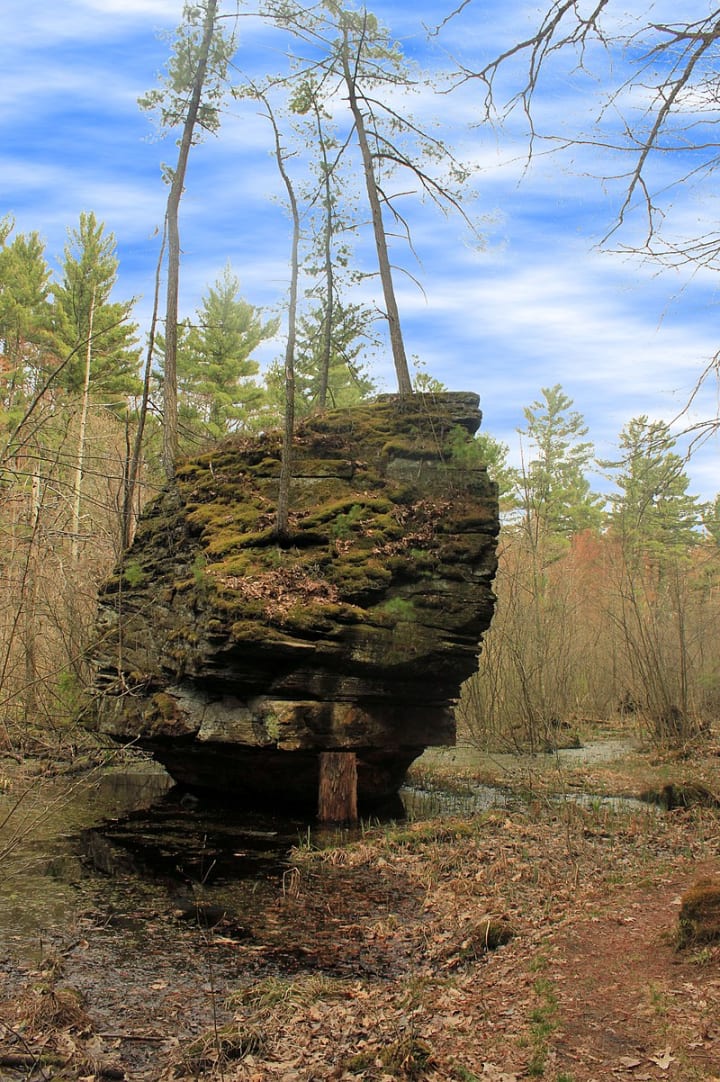 Wildcat Mountain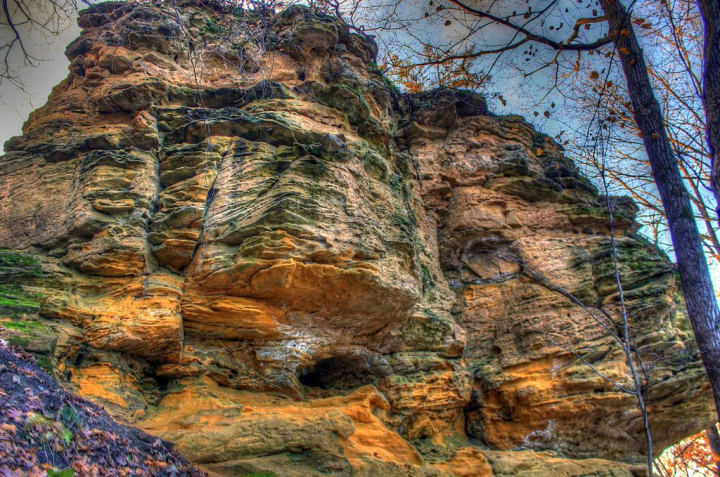 Wyalusing State Park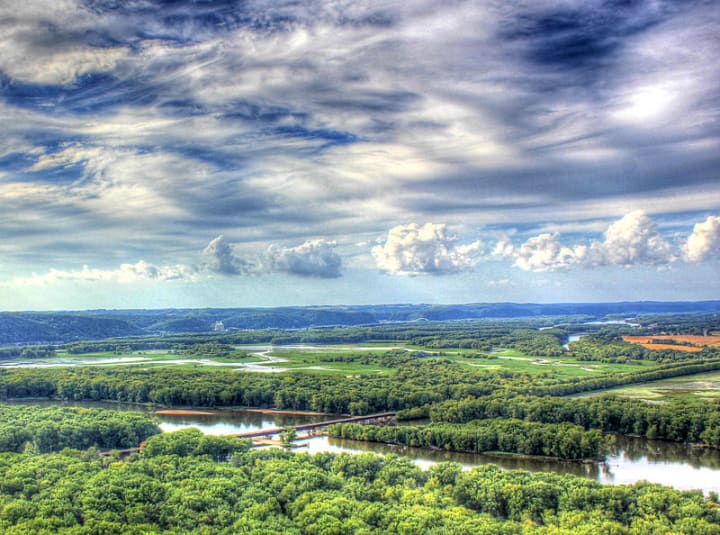 Mirror Lake