Travel Do's and Dont's
11 Tips for Traveling Abroad
Wandering Seitz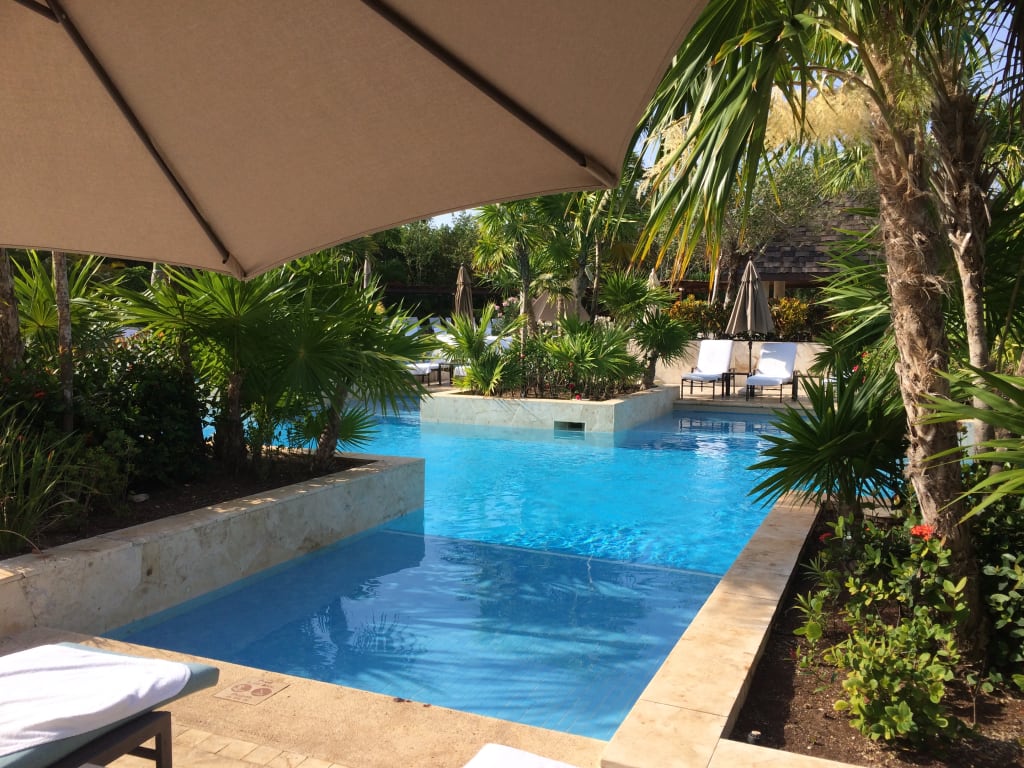 1. Put your phone on airplane mode and keep it that way the entire trip!
Too many times, people take their phones off airplane mode once they land at their destination. When you're going to another country, this could mean an extremely high phone bill. Yes, you can purchase overseas phone plans, but most of them will still cost you an arm and a leg. If you have a smart phone, particularly iPhone, you will still be able to use your iMessages when you're in areas with wifi. You can still stay connected and not have to pay that alarming charge.
2. WhatsApp
This is a great app since you can text regular phones who also have this app. All you need is for both people to have the app on their phone and be connected to wifi. On this, you can easily text or call people without a charge. It's also a great way to keep in touch with friends you meet overseas!
3. Skype
Another app which is great for traveling. This provides instant messaging, live video calls, and regular calls to phones, other Skype users, and more. The downfall is that not all of it is free. Messaging and video chatting with people over the app is free of charge if they have the app. In order to call a regular phone, you will have to add money to your account. Each minute you'll be charged, and if you're calling an overseas number (according to your phone numbers country of origin) you will be charged more. When making calls you will still need to be connected to the internet so you're still limited.
4. Get a reliable debit card / credit card
This is important when traveling, because it's easy for people to steal your information. One of the best cards I've had is the Capital One 360 card. You put the amount you want to spend on there, and you're not allowed to spend any more. You can't overdraft whatsoever. This is good, because you can easily put a small amount and keep adding as you need to along your way. The perk is if someone should steal your information, they can only pull out what's left in your account and nothing more.
The company is good about keeping up with your charges. You don't have to call in and let them know you're going to a new country. You can easily log on to your account and notify them of the locations. What's even better is if something should happen you don't always have to call them up. You can access your account and talk to them directly.
Another perk to this bank is that they're located in numerous countries, especially Europe. They don't charge you for pulling out cash, but if the bank has its own charges that bank will charge the card. So, should you need to talk to a live person about your card, you can easily find the nearest Capital One Bank in your location and head over there.
5. Withdraw money from a safe ATM... not the airport.
Pulling cash out from the airport is one of the easiest ways to lose your money. They charge outrageous fees! In some countries, you'll have to exchange your money to their currency and then to the currency of your final destination's currency. That's double the fees easily.
6. Spread your cash out
When walking around the city, pick pockets can easily snatch your money. A good way to keep it safe is to spread it out all over. Have some in your backpack, pockets, shoes, bra (if you're a woman), and other places you can find. This way, if something should happen, you've still got money. A bonus to this is that upon your return you might find you have money still left over!
7. Keep your bags close
This ties in with the pick pockets mentioned previously. When you're walking around the city, keep an eye on your backpack. It's easy for people to come up behind you and unzip the pouches and take what they want. They don't even have to unzip it sometimes. People have become so good that they have cut people's pockets and stolen items without them noticing.
A good way to protect your backpack is when you're on the train or subway keep it in front of you and notice all the people around you.
8. Pack some snacks and water for long outings
This is the easiest way to watch your money on the trips. Eating out constantly can get expensive. Plus, when you're exploring you don't know the next time you'll come across a restaurant.
9. Check out the grocery stores for good deals on food
Grocery stores are the perfect place to find local food for a good price! Sometimes they're hidden in nooks and crannies or are plain as day. The easiest thing to get is a baguette (should you be in Europe), some cheese, meat, chips, and some water. If you can, get the baguette from a bakery because they're always fresh and crunchy!
10. Learn at least a few important phrases
When traveling, it's always respectful to learn at least a few phrases in the language of the country. It shows the people that you're not a rude tourist and are trying to embrace their culture.
Some good phrases to know are hello/goodbye, excuse me, thank you, where is..., bathroom, and how much is... These will easily get you by in most places.
11. Go during the off season
While it's easier to go during the summer for most people, you'll find yourself spending more and be stuck in huge crowds. It's cheaper to go during the off seasons, such as in September or February. Not too many people will be there, which enables you to enjoy your experience without being pushed around by tourists. The locals are also more friendly since they're not dealing with so many people. Flights are cheaper, hotels inexpensive, and the entire trip more enjoyable!