10 Great Reasons to Visit Long Valley, New Jersey
See a Place that Really Makes New Jersey the Garden State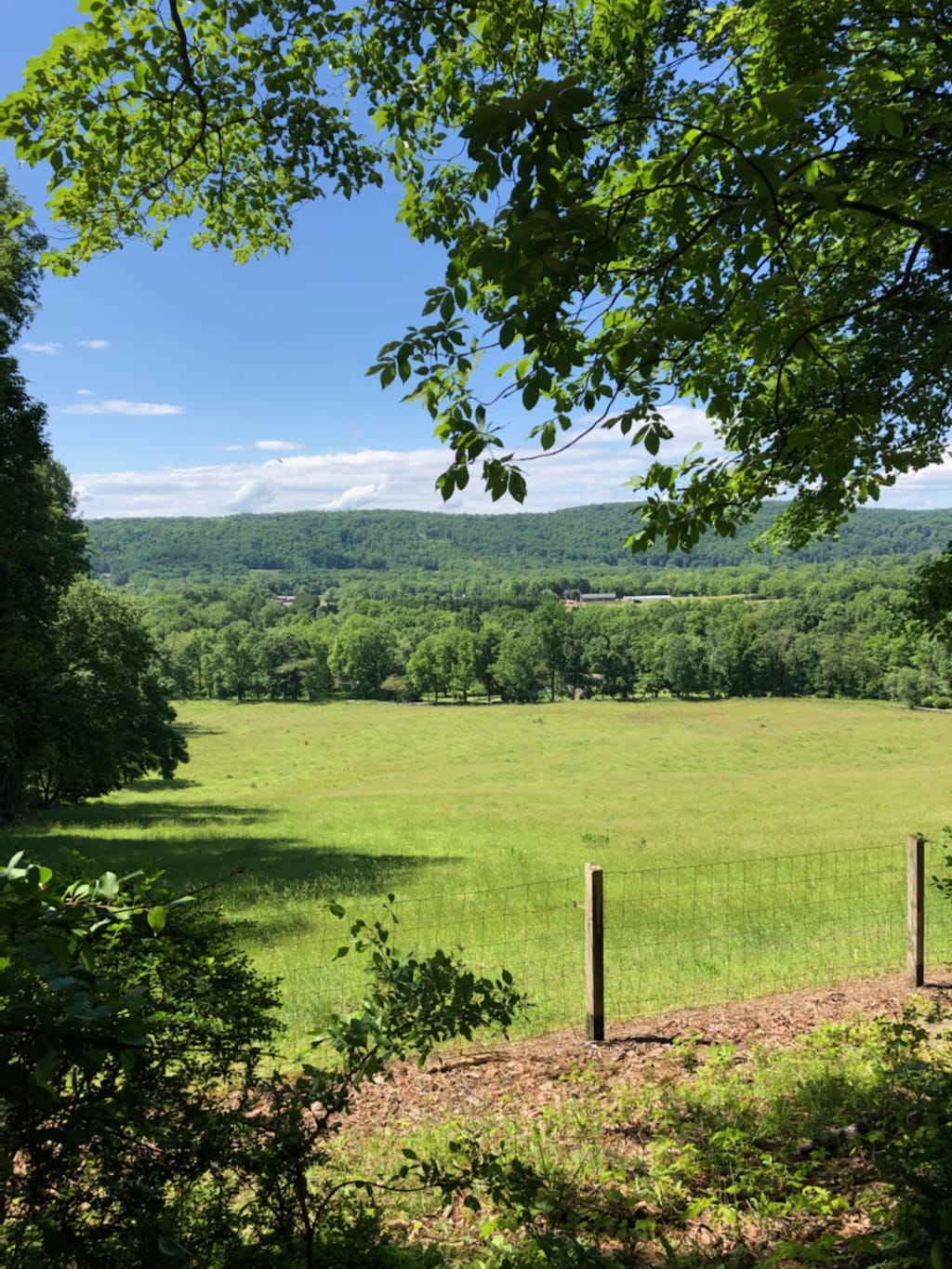 Long Valley is a beautiful town located in Southwestern Morris County in Northwestern New Jersey. Here are 10 great reasons to visit beautiful and historic Long Valley, New Jersey.
Before we get to the list, here's a little history and clarification about Long Valley. Technically, Long Valley is part of Washington Township in Morris County, New Jersey.
There are a little under 2,000 people who technically live in Long Valley while almost 19,000 people live in Washington Township. However, almost everyone in Washington Township has a Long Valley mailing address and almost everyone will tell you they are from Long Valley.
In reality, Washington Township should really be called Long Valley Township in the same way that nearby Chester has Chester Township and Mendham has Mendham Township. Anybody who lives in Chester Township or Mendham Township will tell you they live in Chester or Mendham.
Long Valley was originally called German Valley but the name was changed during World War I for obvious reasons. For the purposes of this article all of Washington Township is called Long Valley.
10 Great Reasons to Visit Long Valley, New Jersey
1. Fantastic Views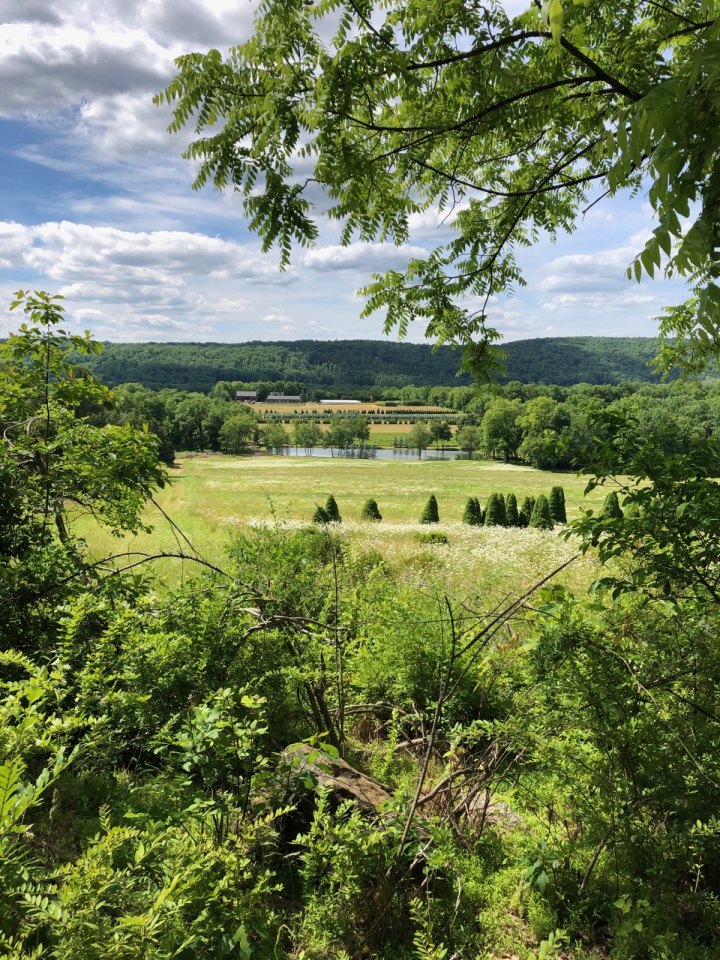 On either side of the valley in Long Valley are two high points of land. On the north side sits Schooley's Mountain which reaches heights over 1,000 feet and on the other unnamed side heights reach 900 feet.
From the heights on either side of the valley one can see fantastic views stretching all the way to New York City. This author can see the tops of the two towers of the Verrazano-Narrows Bridge as well as the top of the Freedom Tower and further along the horizon the top of the Empire State Building from the road near his house.
There are great viewpoints for hikers along the ridge-line in Schooley's Mountain Park and from many different roads in the town like Naughright Road and Beaver Road.
2. Waterfalls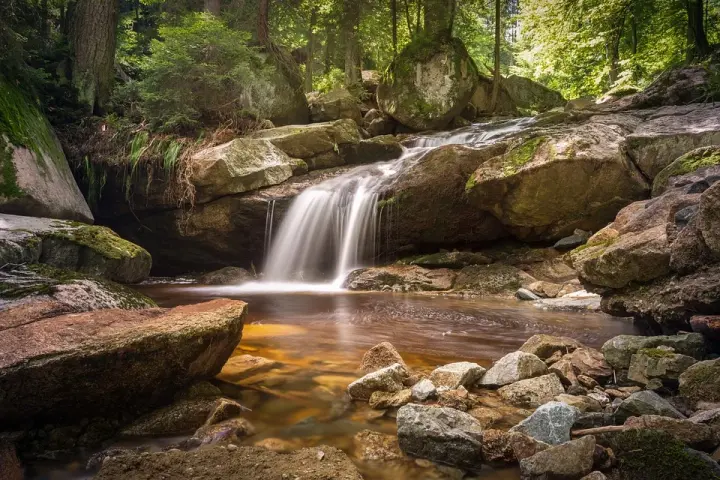 There are a ton of waterfalls located in Long Valley. Most are located along the tributaries of the South Branch of the Raritan River which runs right through Long Valley.
The tallest and largest waterfalls that are easy to access are the twin falls totaling almost 100 feet located in Schooley's Mountain Park and the Cascades located in Cataract Park on Schooley's Mountain Road (Route 517) just before Hackettstown. Please use caution if you visit the waterfalls as the terrain is steep along them.
3. Best Brew Pub in New Jersey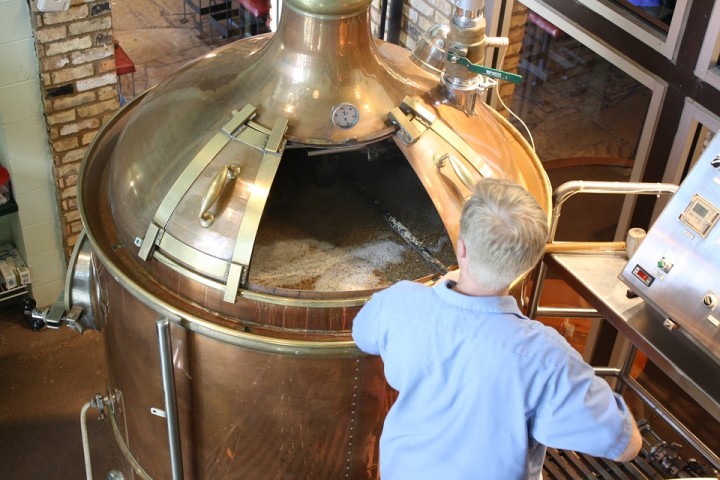 The Long Valley Pub and Brewery, known to locals as just the Brew Pub, claims to be the most award winning brew pub in New Jersey. Located in a 200 year old restored barn right in the heart of Long Valley, the Brew Pub offers a wide variety of unique home brewed beers including seasonal brews that are worth the trip for most beer fans.
Located a little in front of the Brew Pub is the old Long Valley Inn where Albert Einstein used to like to come for Sunday dinners back in the day.
4. Columbia Trail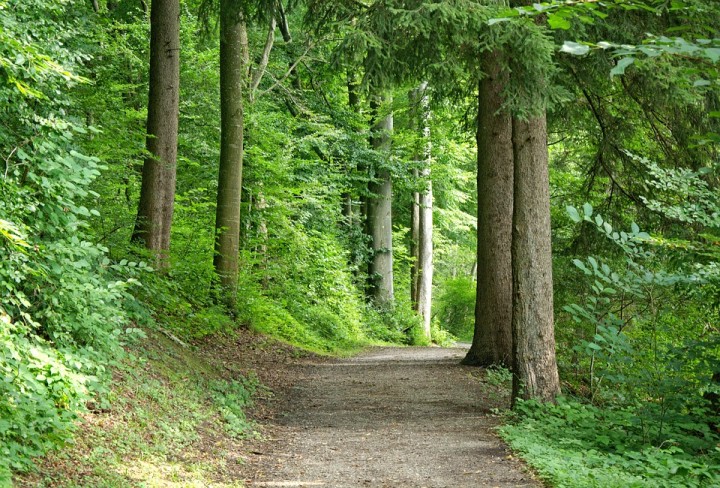 The Columbia Trail runs right through Long Valley along what used to be old railroad tracks. The trail is super popular for hikers, bikers and runners today. You can access the trail from parking lots right in Long Valley or along Bartley Road or along West Mill Road (Route 513) on the way to Califon.
There's a nice walking bridge that goes right over the South Branch of the Raritan River on the way to Califon along Columbia Trail. If you hike the trail a little ways into Califon there is another elevated walking bridge high above the gorge over the river where a train wreck occurred in 1885, and the train plunged into the river below as the bridge collapsed.
You can even go horseback riding along the trail in Long Valley on Clydesdales.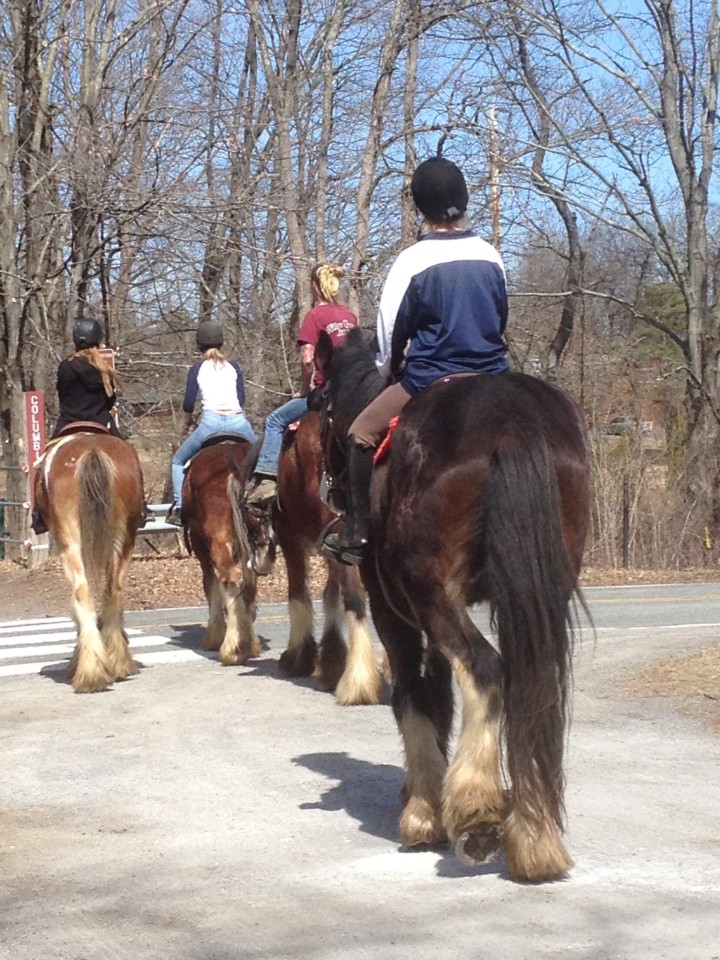 5. Visit Local Farms and Pick Your Own Fruits and Vegetables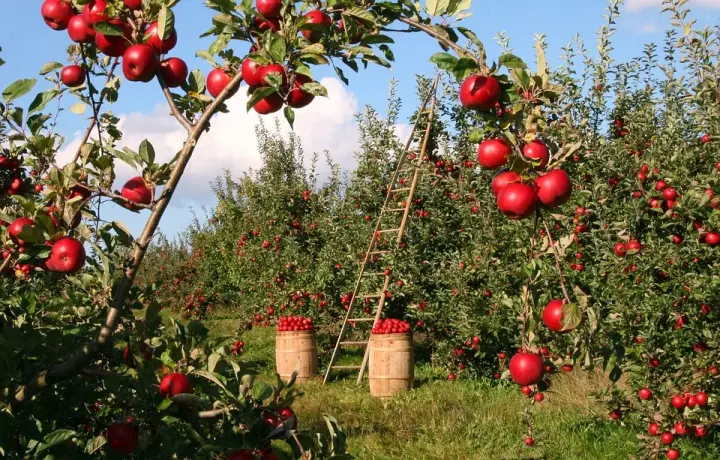 The local farms in the area, Ort's Farm in Long Valley and Alstede Farms just over the border in Chester and Melick Farms just over the border in Califon are ridiculously popular tourist attractions in the fall. You can pick your own peaches, nectarines, apples and more for the tastiest and freshest fruits in New Jersey.
6. Best Fly Fishing in New Jersey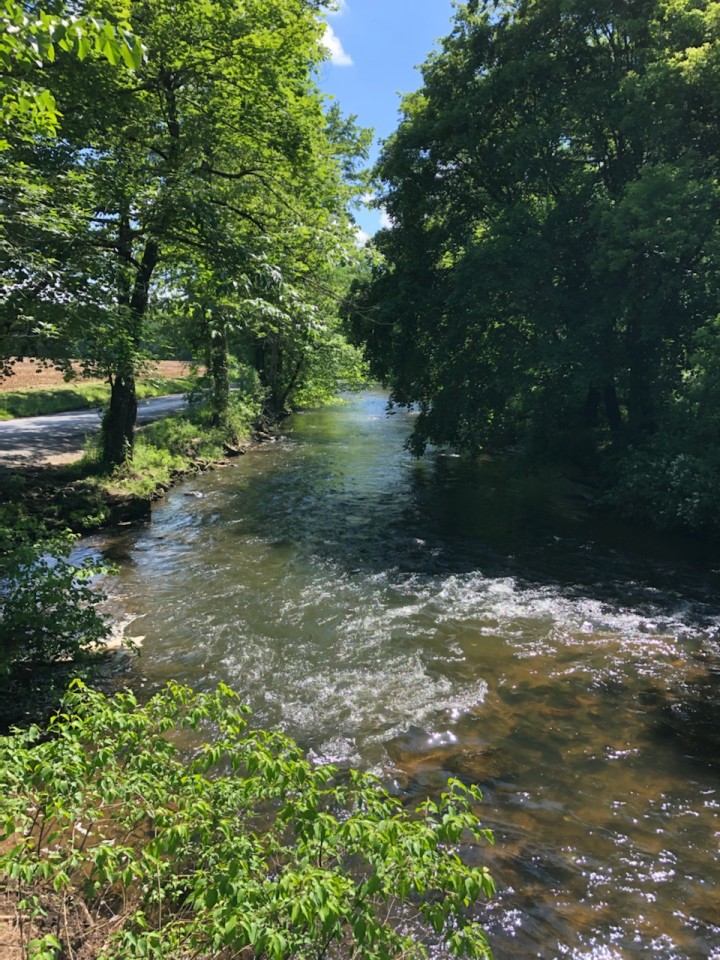 The South Branch of the Raritan River in Long Valley offers what many consider to be the best fly fishing in the state of New Jersey. Just past Long Valley between Califon and High Bridge is the famed Ken Lockwood Gorge known for its beauty and fly fishing opportunities. Brook, brown and rainbow trout can all be found along here.
7. Visit the Schooley's Mountain General Store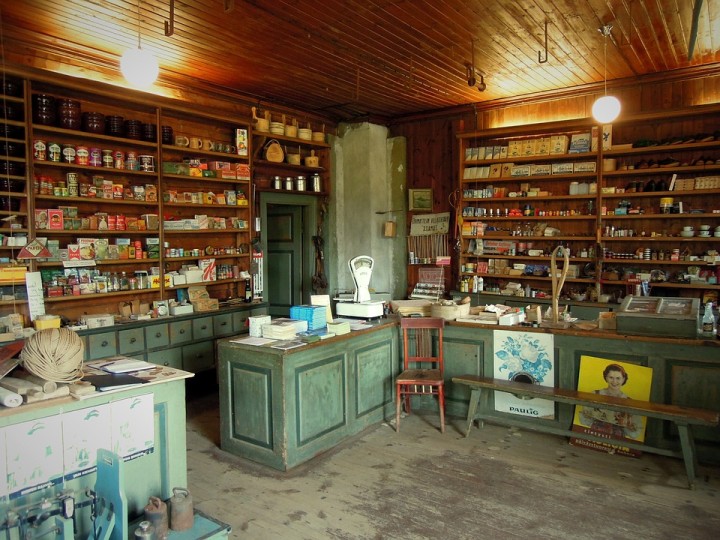 Due to its iron rich mineral spring waters, at one time Schooley's Mountain was a resort retreat for the rich and famous. President Ulysses S. Grant as well as the Vanderbilt, Astor and Roosevelt families as well as even Thomas Edison visited Schooley's Mountain for fun and health.
In more recent times, actor Robert De Niro has visited the Schooley's Mountain General store to shoot commercials which aired only in Japan. Practically all the resorts are gone from the area but you can take a step back in time at the Schooley's Mountain General Store.
8. Visit Hacklebarney State Park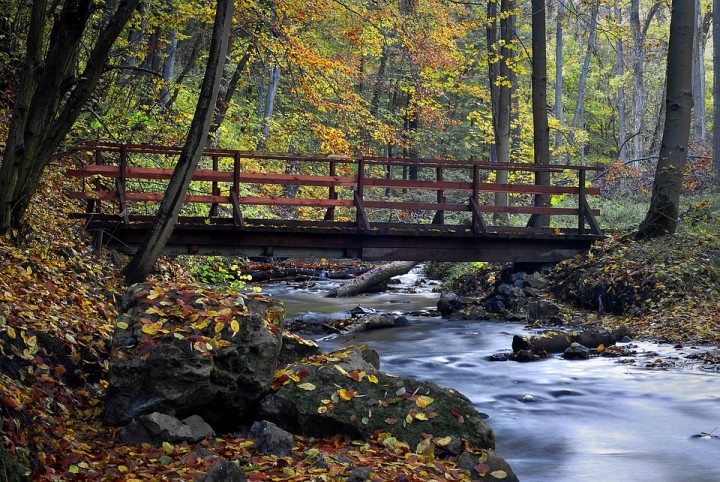 Hacklebarney State Park, located partially in Long Valley, is a hidden gem among New Jersey State Parks. Filled with waterfalls along great hiking trails the park also offers pretty good trout fishing along Rhinehart and Trout Brooks as well as along the Black River.
Hacklebarney is also somewhat famous as the place where Matt Bevilacqua was gunned down by Tony Soprano and Big Pussy as revenge for shooting Christopher in "The Sopranos" episode "From Where to Eternity". The scene was not actually shot in Hacklebarney but James Gandolfini did own an old farmhouse right across the street from the park (in Chester), which was referenced on the show as a place where "George Washington slept".
9. See Nature in Long Valley
Recently the New York Times wrote an article about Long Valley saying its a place in New Jersey that actually makes the state feel like the Garden State. From waterfalls and farms and views and forests, nature abounds in Long Valley where you can also see deer, bears, foxes, coyotes, bobcats, beavers, hawks, eagles, owls, ducks, geese and if you are really lucky a rare black squirrel.
10. Visit the Valley Shepard Creamery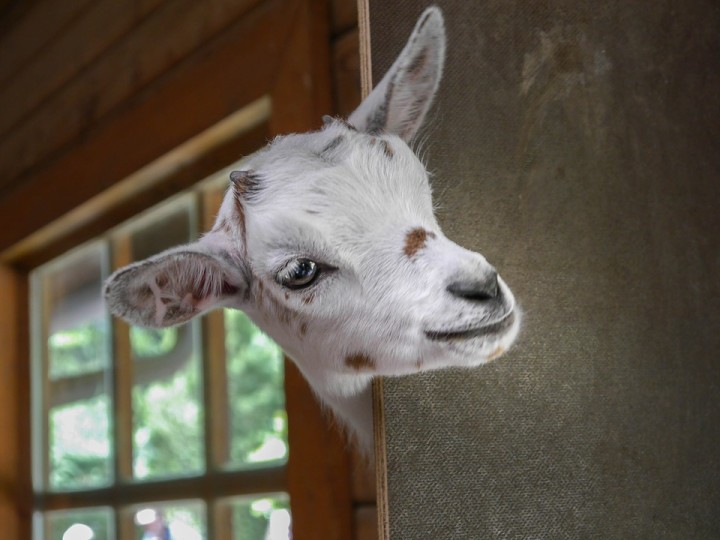 The Valley Shepard Creamery is a sheep, goat and cow farm that makes over 30 varieties of artisan cheeses, yogurt and butter. Located on 120 acres of farmland right in Long Valley, the Valley Shepard Creamery offers daily tours where you can see how their cheeses are made, eat delicious samples and visit with the sites goats and sheep (the cows are located up the road).
The best time of year to go is spring because then you get to see the baby goats (kids) and sheep (lambs) and feed them food provided by the tour guides. There is a store where the tour starts and ends and from where you can buy their delicious products.
See Why Long Valley is Also Called Washington Township
At the beginning of this article you learned that Long Valley is in Washington Township which really should be called Long Valley Township. The reason why it's called Washington Township is because George Washington himself used to travel through the area.
On his way to Valley Forge or wherever, George Washington would reportedly trudge over Schooley's Mountain and he was not a fan. He found it to be rocky and steep terrain difficult to travel over.
Today the road is paved over but it's still pretty steep and very curvy so be aware. Back in 1932 the New Jersey Legislature wanted to dam up the South Branch of the Raritan River and make Long Valley a reservoir.
George Washington probably would not have minded, but the people and wildlife living here and those of you who might visit are glad it never happened.