Why facial spa treatments are important?
Facial spa treatments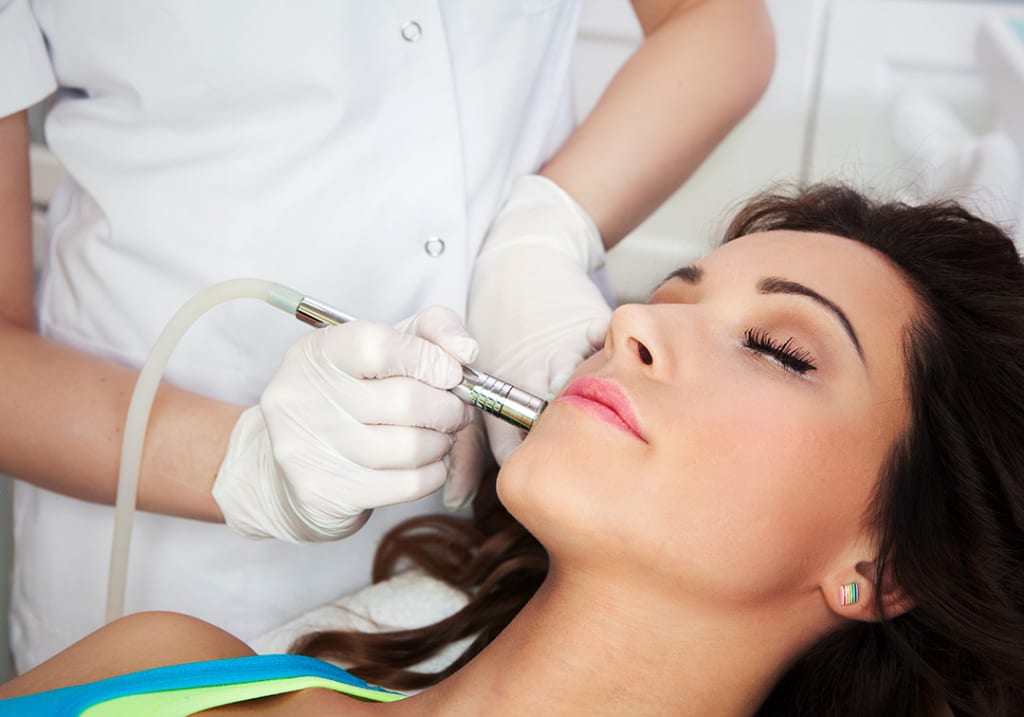 Women face more than their share of challenges on a typical day, A facial spa treatment is a welcome respite from the stresses of daily life. Quality face care seems tailor-made for these affluent warriors due to its stress-relieving properties. The idea of receiving face treatment is ridiculous to people like us. Everyone, regardless of their background, can benefit from regular facial treatments.
How do facials work?
After a facial spa experience from Melbourne facial clinics, your skin will be clean, exfoliated, and look revitalized and rejuvenated. Beauticians, who specialize in skin care, will examine your skin thoroughly to determine the best course of action. It often begins with a thorough cleansing of the face using tissues or wipes to erase any makeup, pollution, and grime, and to prime the skin. In order to cleanse and exfoliate the skin, the professional will steam the area, apply a face mask, and then remove it all with tepid towels.
Massage of the face and surrounding area (neck and shoulders) is a common part of therapies. Typically, a face mask designed specifically for the patient will follow the massage. Quick facials typically last around 30 minutes, but they skip over major steps in the typical treatment. The average length of a session is between 60 and 90 minutes.The benefits of facial spa treatments are often overlooked.
Relaxing
Getting a facial is a great way to relax and give your skin a boost. Massage, along with the soothing aromatherapy cleansers, will help you feel much better in no time. The use of many serums and masks with varying degrees of exfoliation and extraction helps clear pores of dust, clogged pores, and oil, allowing the skin to better absorb vital nutrients.
Facial treatments, such as microdermabrasion and extractions, are effective in treating acne in both teenagers and adults by eliminating outbreaks and diminishing the appearance of acne scars.
Clear pores
Facial spa extract all the blackheads, whiteheads, dirt and oil accumulated throughout months or year and result in smooth, clear-pored complexion.
Rejuvenates skin
Anti-aging face massages help by boosting circulation, which in turn helps skin cells rejuvenate, making the skin stronger and more flexible. There is a notable decrease in eye bags, drooping skin, and wrinkles.
Facials can help you achieve a more uniform skin tone by using skin care products that are both calming and effective. Uneven skin tone can be caused by environmental or behavioral issues like too much sun exposure or smoking, all of which can be addressed during a facial. Your confidence in your natural beauty may even grow to the point where you feel you may skip the makeup altogether.
Lightens skin
Spa treatments for the face can be as general or specific as desired, and many of them focus on problem areas. The lightening facials employ specialized creams and exfoliation methods to revive dark spots and is an ideal complement to the more restorative treatments for dry skin. Rosacea brought on by stress is only one example; sensitive skin sufferers can benefit from mild, calming therapies
Most of these benefits, such as softer skin and less stress, may be had from a regular spa visit. Even so, you may want to consult a dermatologist to learn how to reap the full physical benefits of facial treatments.
Conclusion
Taking care of skin is the most essential part of life specially for a women and the best regime for taking skincare is facial spa atleast once in a month. A good facial spa not only makes skin glowing, wrinkles free and charming but it also help in reducing stress from day-to-day busy schedule. It promote healthy skin.
Apart from these facial spa has many other benefits like rejuvenation of skin, increased circulation, skin lightening, detoxification,anti-ageing, etc which eventually boost confidence and positivity in a women's life.
Reader insights
Be the first to share your insights about this piece.
Add your insights