Where Are All the Girl Balloons at the Macy's Thanksgiving Day Parade?
Of the 30 balloons scheduled to float down 34th Street in 2021, only four represent female characters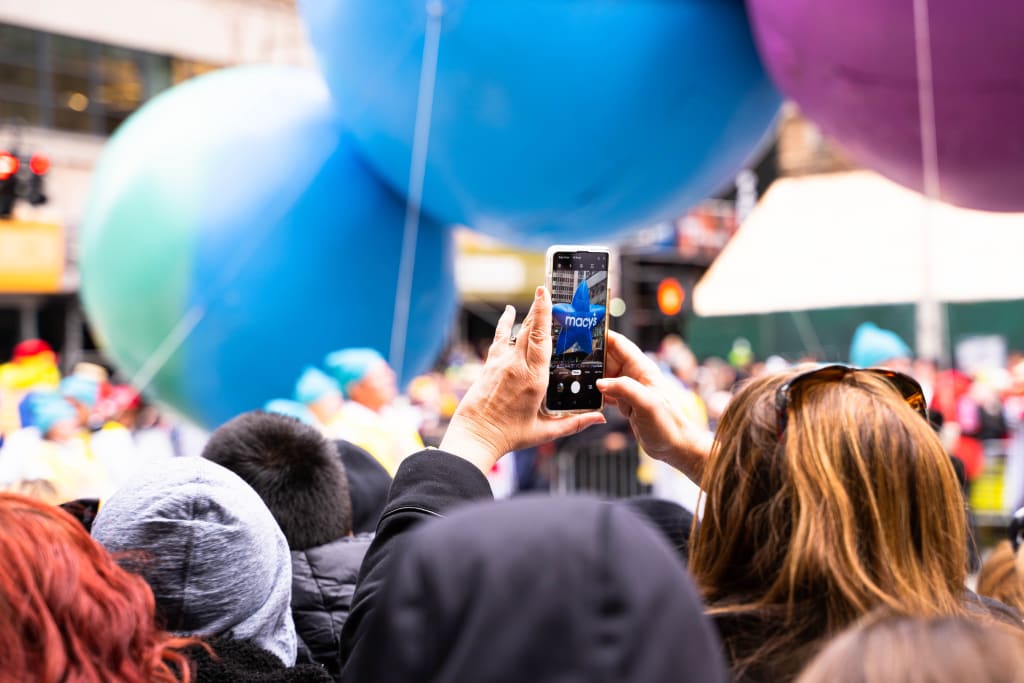 There's a new giant balloon scheduled to float down 34th Street this Thursday in Manhattan. Actually, there are six new balloons in the Macy's Thanksgiving Day Parade in 2021. One of them stands out, though.
As high as a four-story building, as long as seven bicycles, as wide as six taxi cabs, this new balloon is modeled after Ada, the "pint-sized scientist" from the Netflix series Ada Twist, Scientist.
What does Ada look like? She wears a lab coat. She has a pencil stuck behind her ear. But most importantly, she is a she.
Of the 30 balloons scheduled to float down 34th Street this year, only four of them represent female characters. One is a hippopotamus with nail polish. Another is a reindeer named Tiptoe. The fourth one, Eevee, is a character from Pokemon who shares the sled with Pikachu.
The remarkable thing is, three of these four female balloons are new! Happy Hippo, a novelty balloon dating back to the parade's early days, would be the sole female balloon if it weren't for these new additions.
Does this mean the rest of the balloons feature male characters? No, not exactly. Many of the balloons (I count ten) are gender neutral. These would be the stars, the pumpkins, the ice cream cone, the candy cane, etc.
Still, that leaves 17 balloons (more than half) that feature male characters. And one of those balloons actually features two male characters (Spongebob Squarepants & Gary).
Why is this important? I would hope that would be obvious, but let's spell this out.
Who is the Macy's Thanksgiving day Parade primarily for? It's for kids, right? So what are we telling kids when we show them a majority of male characters floating down the middle of Manhattan in New York City? Aren't we showing them that male characters deserve more attention than female characters?
Or worse, are we simply showing them how underrepresented females really are in society and culture at large?
Given the fact that most of the female character balloons are new additions to the parade, one would hope that the people organizing the event have become sensitive to this lack of representation in their programming.
Still, there's another disturbing aspect of this representation. When you look at the dimensions for the balloons at the Macy's Thanksgiving Day Parade, you'll see what I mean.
Although Ada Twist measures an impressive height of 51 feet, putting her among the tallest balloons in the parade, she falls short in the categories of width and length.
Across the board, the tallest, widest, and longest balloons are all represented by male characters, except for the Wiggle Worm (gender neutral) which measures among the longest.
You have to wonder why the male characters not only outnumber the female characters, but they are also designed to be bigger in size as well.
Why should the Papa Smurf character measure larger than a Happy Hippo? Why is Sonic the Hedgehog wider than a reindeer named Tiptoe? Why is a Paw Patrol puppy twenty feet longer than a girl scientist?
Among the six new balloons featured this year, Ronald McDonald is showing up in his fifth iteration. This "world's most famous clown" will measure 68 feet in length. Somehow, it's still important for kids to be reminded of a fast food chain mascot.
Why not bring in Birdie the Early Bird instead? She was the first female character in the McDonaldland franchise. Seems like an obvious choice for a float. I mean, wouldn't you want to see a giant bird instead of a giant clown?
Then again, Birdie was never very good at flying. She was clumsy. In her origin story, she literally fell from the sky.
"Her feet were fixed, and did not move, neither did her tongue."
That's how they wrote female characters back in the 1980s!
So perhaps we've made some progress after all.