The Woman Who Refused to Marry Her Rapist
The story of Franca Viola who fought a centuries-old cruel tradition and won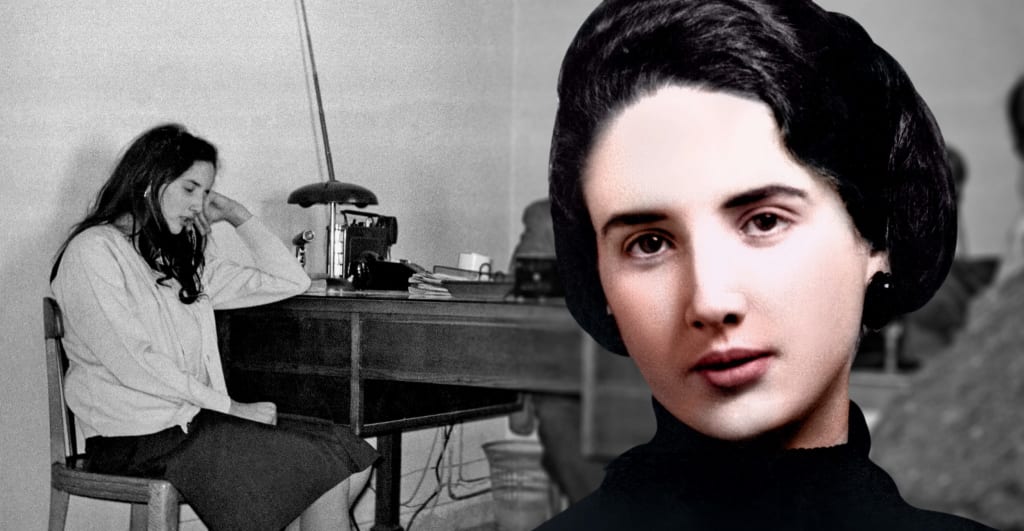 Image Credits : Vintage News
Dear Franca
If this letter has reached you, I am sure you would be surely surprised. Yes, we don't really know each other, and writing or receiving letters from strangers would fall under the realm of unsolicited mail.
But before you discard it, please do read the contents as it involves you and the immense contribution that you made to our lives thousands of miles apart.
To give you a background, we are a simple middle-class family residing in a small town in India. Our father has a bank job and our mother is a homemaker and us two sisters help the family with our earnings by doing part-time teaching jobs at local schools, utilizing meager opportunities that our small, sleepy town provides us.
But we are not complaining. Life is simple and peaceful, and we pride ourselves on keeping it that way without any regrets or exorbitant demands.
Then one day, our lives turned upside down.
We were returning from our respective teaching assignments and it was already getting late. We decided to take a shortcut through the forest. That was when we heard the piteous wails of some girl in agony. Thinking she is hurt, we rushed towards the sound, and the scene that unfolded before us, stopped us cold on our tracks.
We saw a clearing in the forest with a blazing fire burning nearby. A girl was lying spreadeagled on a mat, completely nude and six men were gangraping her one by one. There were severe bruises on the girl's face, and she was been beaten badly as the disgusting men violated her shamelessly.
It was at that point, one of the men turned his face and I recognized him as a local politician's son. Our eyes met and his surprise turned into alarm as he instructed his men to catch us.
But we had run a long way by that time and finally managed to reach home. The piteous cries of the girl asking for mercy, the sadistic men violating her and the realization that we were sole witnesses to a horrifying crime shook us to the bones as we desperately shut ourselves in our little room hoping against hope that everything would be fine.
It was not to be. The goons of the politician stormed our little house exactly an hour later.
They threatened us with dire consequences. They beat our father and ransacked our house. They dragged out of our room, ordering us to "keep our mouths shut or else suffer the fate of that girl."
By the time, the goons left our house, our happy family of four were a nervous wreck barely able to digest the frightening cacophony of events that fate had unleashed on us. "Forget the incident, we have to live here", our father told us as an uneasy peace finally reigned after the storm.
But we could not forget that girl, her cry for mercy, her beaten-up face, and the brutal way in which the sadistic monsters violated her. We are covering up a crime and that means we are also equally guilty. On one hand, is our family whom we need to protect, and on the other hand, we need to provide justice to that girl. It was a conundrum and we felt woefully trapped between our family and justice.
We could not sleep. At 2.00 AM at night we were desperately finding out ways and means to distract our minds, whether it is browsing aimlessly the internet or reading through old magazines, or even laughing hysterically. But nothing seemed to work. It was at that moment we discovered your heroic story on the internet.
We read about you and the violent times you lived in 1960s Sicily where women had no rights and family honor ruled supreme. In your world, if a girl gets raped, she had no option except to marry her rapist to save the family's honor. No girl dared to refuse because refusing meant the girl to be labeled as una donna svergognata ('a shameless hussy'). In other words, a girl had neither any right nor any respect.
But you proved to be a trailblazer. When the son of a powerful local don raped you, you not only took him to court but also won the case against all odds managing to put her perpetrators behind bars for 11 years. The don's lawyers tried every trick in the book from maligning your character to a 'willing' participant in the crime to buying and threatening witnesses with money and violence.
But you continued your fight with quiet dignity, stating, "I will marry the man I love." Your statement became the rallying cry for other women to follow suit as you become an international icon for women's rights, a woman of substance who liberated other women so they also could say 'no' against all odds, threats, or shame.
That night, we made up our minds, thanks to you. The darkness of fear and terror dispelled from our minds as the shining beacon of justice beckoned us to do the right thing.
We testified against the criminals and as expected all hell broke loose. We were shunned by everybody including our parents. But we stood our ground, thinking about your heroic feats every time we felt our determination wavering. The goons had killed that girl mercilessly, but we continued our relentless fight to give her justice.
And now after finally 4 years, the perpetrators are behind bars and would be soon sentenced to hanging. Yes, in the process we have become mini-celebrities in our town but more than that we managed to find our voice and dignity back. Even now when people ask us what made us take this courageous step, we simply quote your words.
"It was not a courageous gesture. I only did what I felt I had to do, as any other girl would do today. I listened to my heart."
Thanks again for inspiring us to discover the power of women within us.
Thanks for reading! I hope you enjoyed and learned something new from this article. If so, leave a like and a tip if you super-liked what you have read just now. See you - Mythili

Mythili
Mythili is a programmer by passion and a connoisseur of fine arts like painting, calligraphy, and pottery. She writes in the twilight between relationships, creativity, and human behavior.
See all posts by Mythili →