The Quick Fix
Jewelry Collecting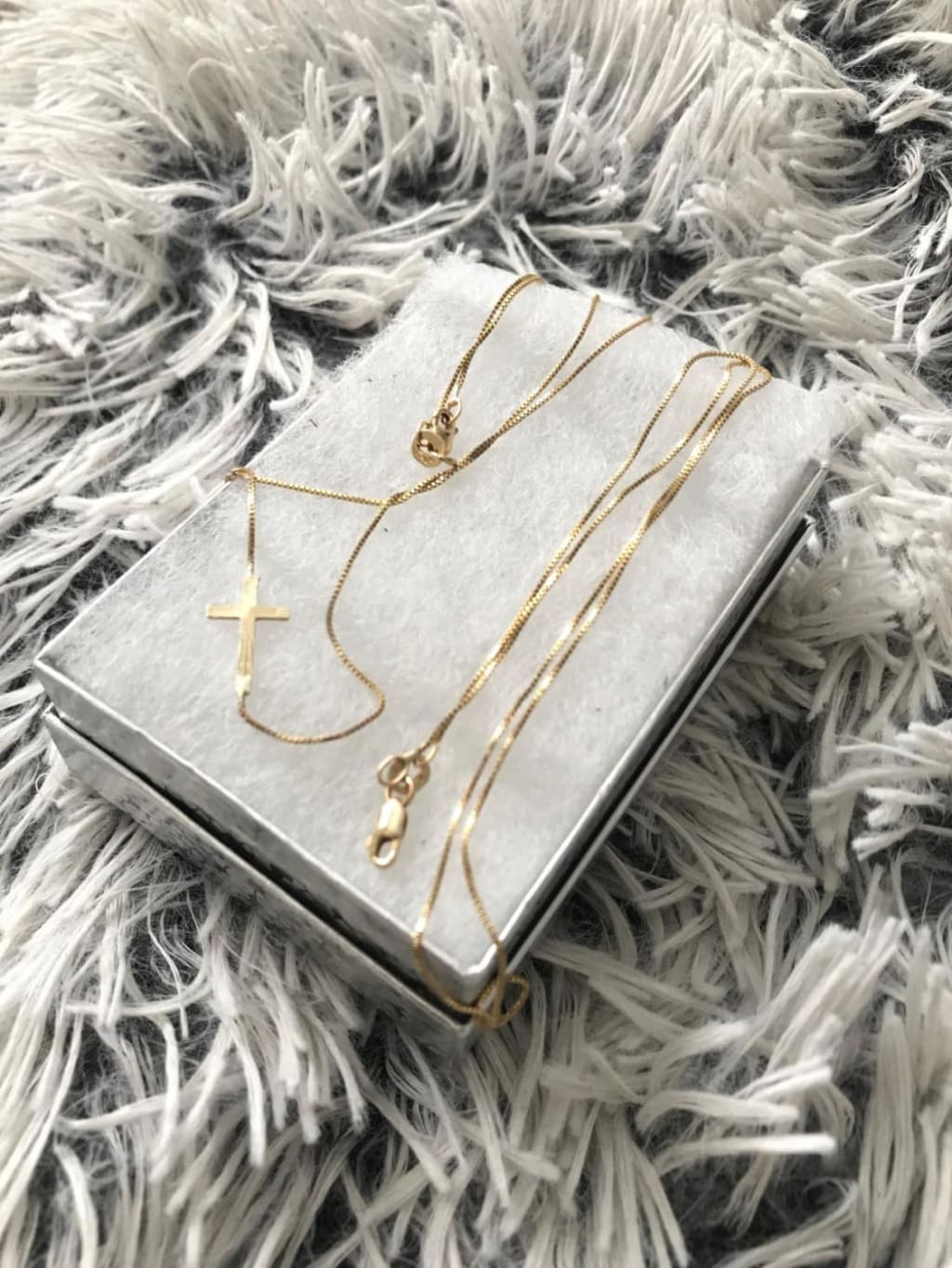 Adriana sur le côté Croix ras du cou en or 14 k et Audrey RAS de cou en or 14  de George Khalif (@georgethejeweler)
A jewelry collection is a statement of one's personality, and I personally feel that everyone should know the secrets of obtaining their perfect pieces. Whether large or small, any jewelry collection will take time and effort to build. There are your classic pieces, timeless and essential to your everyday wear. Then you have your seasonal pieces, picked specifically to be worn often during a certain time of year. Finally, you have your statement and exotic pieces. You save these for those show out "all or nothing" moments. Nevertheless, not everyone wants or needs all of these types of jewelry in their collection. However, I'm going to give a few tips on starting them all.
Classique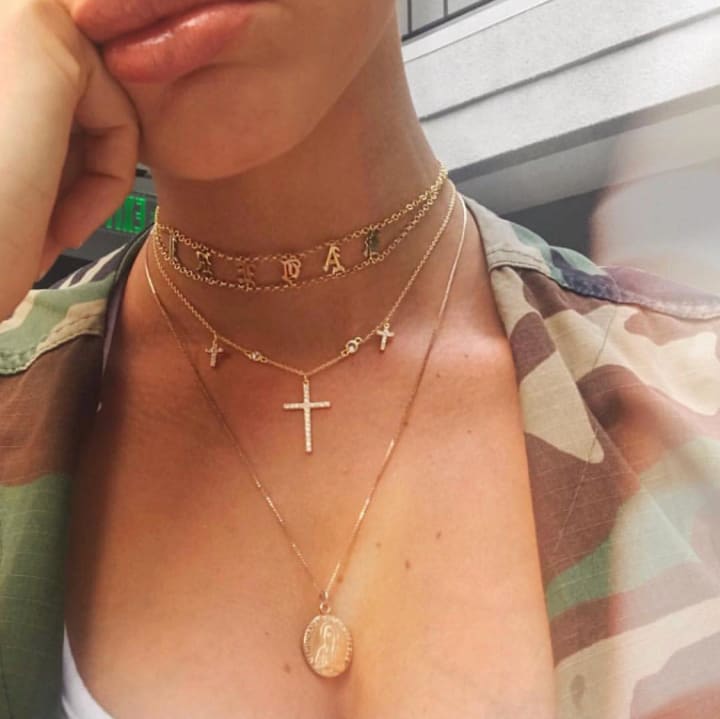 First, you have your classic collection pieces. Pieces that are timeless and ready-to-wear almost all of the time. Knowing the type and color of the metal is the best place to start when picking these pieces. Ultimately, they're supposed to be your favorites and show your personality the most. When it comes to necklaces, charms, and chains, knowing which pendants to choose and how you want your chain woven matters as well. Ask yourself, are you dainty and classic like that of a box chain, or are you a lover of the classic and romantic arts like a Byzantine chain? Maybe you're bold and want a nameplate hung from a Cuban Link. Either way, it's okay to have a lot of classic pieces or even layer them up. I would just suggest sticking to one, maybe two jewelers. Building a rapport with them can get you a lot of inside information and deals.
Seasonal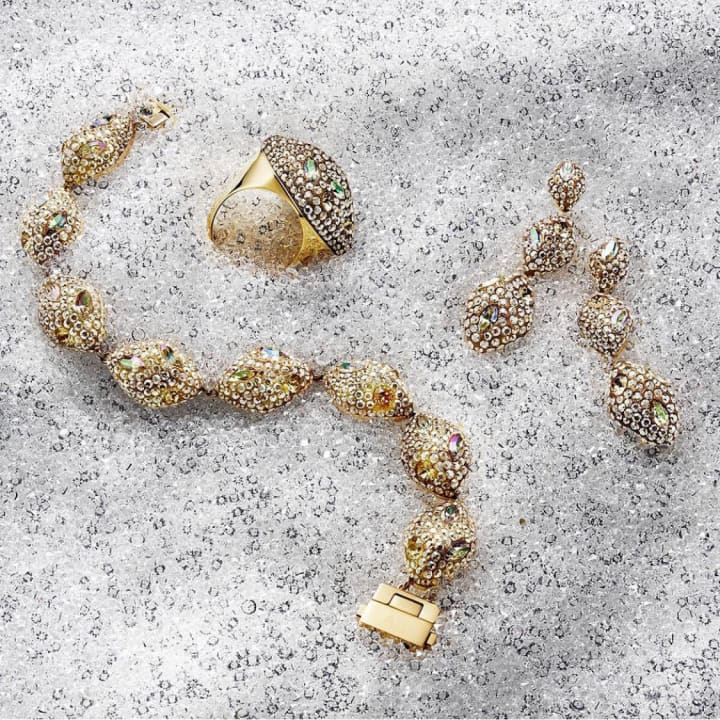 After you've built a prominent classic collection, you should start looking toward obtaining some seasonal pieces. As I've previously stated, they are a worn every year but not all year. At most, about two to three days out the week, or you could mix and match them with your classic everyday pieces. These pieces are usually crafted with colorful gems or stones, and sometimes woven in lovely tricolor metal designed chains. A lot of people frequently wear their birthstone throughout the season they were born. The elaborate stone decor on a seasoned piece can really raise the cost, so price out and save for the ones you really want. Having a main jeweler to customize them for you is a good way to keep the cost low.
Exotiques Statements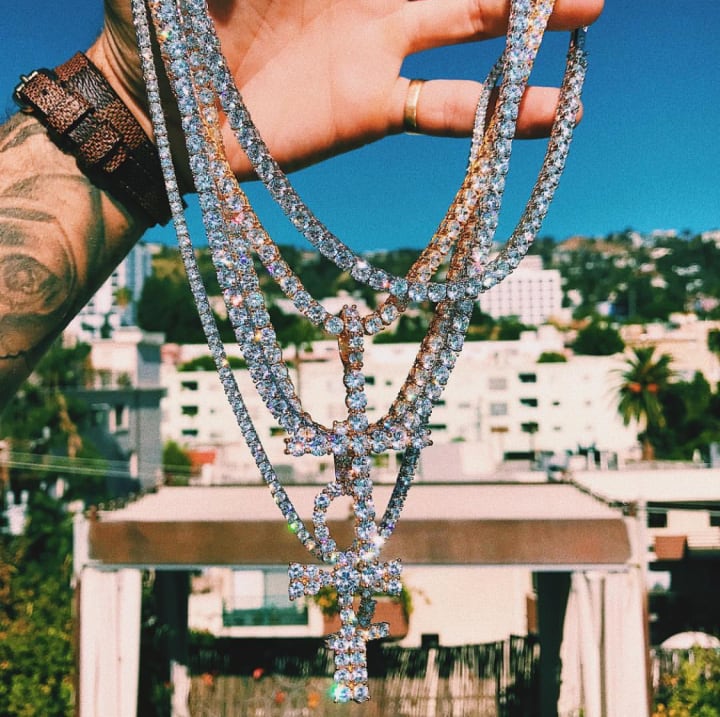 I stress the importance of befriending a jeweler when you get into statement and exotic pieces, because no matter how much a bargain you receive at a retail jewelry store, they can still end up a bit pricey. Your statement pieces are your event pieces; birthday parties, weddings, nice dinners, or things in that nature are where you'd wear these. Your exotic pieces, on the other hand, are mostly adorned and rarely worn. They are those one of a kind, never before seen pieces. The Greeks would say that they were gifts from the gods. If you were to build a prominent relationship with a jeweler or became a muse for one, these can be gifted to you or even crafted with you in mind.
Jewelers are like any other artist. They all have their own style so it's okay to build a rapport with more than one, but keep it at a minimum. My favorite jeweler, George, has a style all about elegance and simplicity with a bit of edge. Then you have "The M Jewelers" who give you this vintage Old English tied in with the Renaissance vibe. Can't forget "Shop Gold" with their flashy glitz and glamour. Either way, you want to learn their styles but also their patterns in pricing so you can budget accordingly. Most of all have fun, be creative and throw all of you into your collection.
fashion
i am starting this blog to awaken and groom an old talent and perfect it. i want to put excess energy and focus it here. these writings are of for information, enjoyment, story telling, and to share my experiences 🕯🥀. IG: bummmblonde
Receive stories by Dupree Stansell ⚜️ in

your feed