The Medicine of Dance
A pointless and necessary daily ritual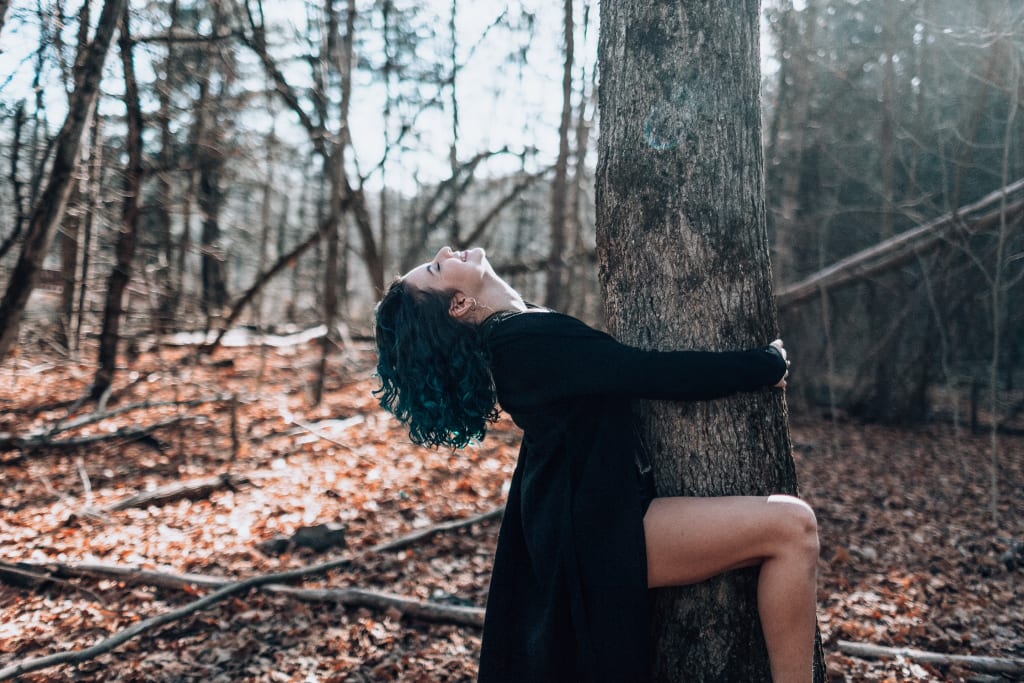 "Shake that a**" probably isn't the first thing that comes to mind when one contemplates inner peace. Yet, this practice has become an essential component of my daily to-do list.
Growing up with a Mexican mother, there was no shortage of spontaneous kitchen dance parties, Broadway show outings, or mariachi-filled national gatherings. I was in a tutu from the time I could walk and by age 15, I pretty much lived at the dance studio. I spent my evenings and weekends attending countless classes in styles ranging from tap to contemporary to hip-hop. For years, the stage was my favourite place to be.
Around that same time, teenage self-doubt got the better of me and I decided to quit dance altogether. Eating disorders and body dysmorphia had me convinced that I wasn't dancer material. I figured that since I wasn't good enough to go pro, there was no point in continuing along that path.
From then on, I felt insecure dancing in public and only managed to soften into the rhythm when under the influence of alcohol. The highlight of so many blurry nights was the freedom the music pumped through me, the moments of losing myself in the magic of movement.
When I quit drinking four years ago, I felt my feet turn to lead. Without the liquid courage I'd come to rely on, I was once again tethered to my inhibitions. On nights out, I'd pretend I didn't want to dance, tapping my foot incessantly, as restless energy culminated within me. I'd ruminate over getting up but every time, a seemingly unshakeable blockage stopped me in my tracks, glued me to my seat.
Fast forward to 2016 when synchronicity led me to my first music festival in the heart of the Costa Rican jungle. Only in childhood and in my wildest dreams, had I ever experienced a dimension where humans were this free. All around me were confident, free-flowing beings adorned in sparkles, neon, and every shade of radically expressed wonder.
Just as the universe had nudged me 1500km in the direction of the festival, so too did it position me lost in conversation in a pavilion at the exact time an "Ecstatic Dance" workshop began. People had already gathered behind me and the facilitator was inviting everyone to close their eyes and start feeling the music.
I made my way to the back of the crowd as hundreds of strangers embarked upon a journey of embodied movement, together but alone. Not yet brave enough to join them but captivated by the scene before me, I took a seat, as subtle movements started to flow through me.
At that very moment, the facilitator proclaimed: "This is a safe space. Allow any movement that desires to come through you. Give yourself permission to be exactly where you're at. If today, all you can do is sit, that's perfect. Sit freely. If you want to spin and twirl like a ballerina, spin freely. If you are yearning to stomp and connect with your primal essence, stomp freely. If you need to shake it all out and release a lifetime of anger, shake freely. Here, there is no judgment. No one is looking. No one cares. Everyone is on their own journey. You are safe to be. You are safe to express. You are safe to dance."
A tsunami of tears knocked me to the floor, as decades worth of repressed energy moved through and out of my body. There I lay for a brief eternity, flat on the earth, euphorically observing as humans transformed into celestial dancers before my eyes.
He was right. No one was bothered by the fact that I was sprawled out in a sea of my own tears in the middle of the dance floor. They intuitively spun around me with loving smiles, unfazed by the space I was taking, allowing me to be with the catharsis of my experience.
From that day on, it was as though I once again had permission to dance. I understood that for me, dance is not just movement, it's medicine. With a twerk of my hips or a stomp of my feet, suboptimal thoughts and difficult emotions are released and alchemised. No matter what's weighing me down, I leave it all on the dance-floor.
When I dance, my life's quandaries disappear. The word stress vanishes from my vocabulary and everything seems permeated with ease and grace. In the motion of my body, my inner being finds stillness. Fluid turbulence subsides and softens me into a level of inner peace that even meditation doesn't always grant me. Nothing brings me back into a space of surrendered equanimity quite like shaking it to some good tunes.
When the world shut down due to Covid, I found the restless energy once again swirling around my being. Without the dance floors of festivals I'd become accustomed to frequenting, I felt stuck.
Then, in contemplation, it struck me that I didn't need to restrict my movement to the confines of designated dance floors. I remembered all the times I had felt embarrassed by my mom getting her groove on in the middle of a restaurant or at the market. I'd often caught her, palette in hand, paintbrush in mouth (she's an artist) spinning around her art studio with an imaginary partner at 1AM. I smiled at her freedom and decided that I too, could choose to be this free in my daily life.
And so, every day, after my deep, serious meditation and journalling practices, I dance to at least one song (the more inappropriate, the better)…Even when I don't want to. Even when I really want to keep pouting. Even when my mind tells me there are more pressing matters to address. Like my mother, I dance anywhere, at any time to any music…or in the absence of music. When the rhythm moves me, I move. I allow it, even when it's not pretty or graceful. Especially when it's not pretty or graceful.
All those years ago, I stopped dancing because I thought I needed a reason to dance. I now understand that sometimes, the pointlessness of creative expression is the spark that ignites my soul-fire.
health
Writer. Mystic. Adventuress.
My purpose in this life to be a catalyst for freedom within and without. Words are my weapon of choice in manifesting this vision.
Receive stories by Dré Pontbriand in

your feed