Taking up Space, Self-Love, and Making the First Move
Why do we, as women, choose to wait?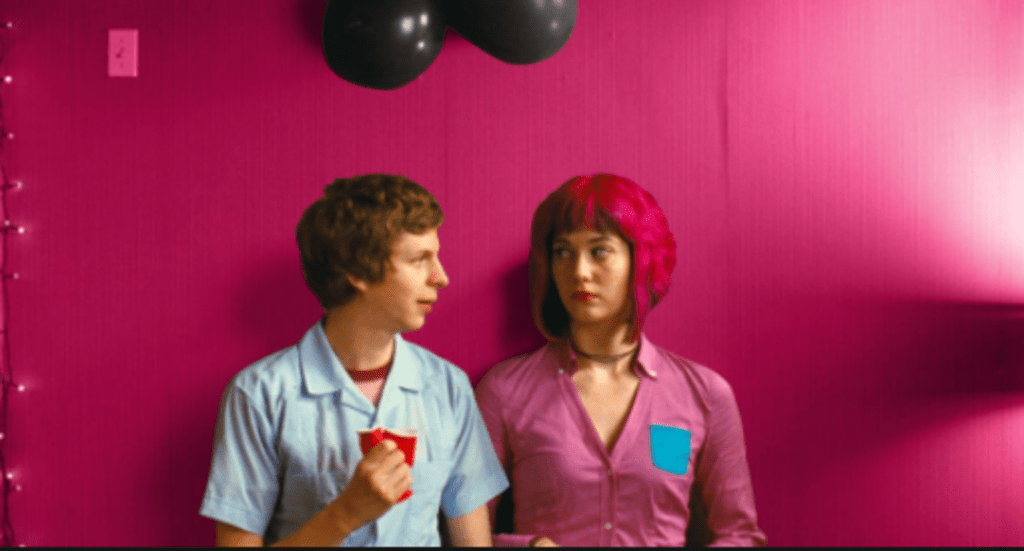 Scott Pilgrim vs. The World, an example of a great meet-cute.
Let me be completely candid with you, dear reader: I have never been familiar with romantic relationships. Call it whatever you like– shyness, fear, awkwardness– I hadn't so much as even been asked out by someone. For the majority of my life thus far, I have been incredibly #single, so when my friend Jen (name changed for anonymity, of course) asked me for relationship advice, my response was, "Why? Mine literally happened on accident."
At present, I am very happy in a relationship I never thought would form. After talking with a guy I liked a little bit in person, I decided on a whim to text him (and, in my #eternallysingle fashion, he didn't even realize I was flirting with him). But this only came after a lot of contemplation on my part. Although I wanted to keep talking to him, I didn't want to make the first move. It wasn't appropriate; isn't the guy's job to make the first move? My inexperienced brain ping-ponged scenarios back and forth until I grew tired of the convention and just decided to do it. Reflecting back on it now, I only realize now how ingrained these dating-waiting games have become, especially when it comes to women.
What's most interesting about these games is how subtly they become commonplace, especially when enforced by modern culture and society. I can't think of a more prominent cultural example than movie meet-cutes. As defined by Merriam-Webster, a meet-cute is "a cute, charming, or amusing first encounter between romantic partners". Think of any meet-cute in popular culture. Romeo and Juliet. Moulin Rouge. Titanic. Who makes the first move? In most instances, the guy does. This has become such an ingrained practice that any subversion of it seems exceptional. The entire concept of a Sadie Hawkins dance centers around this. Although the dance disguises itself as empowering, it only confirms the notion to other women that to ask a guy first is unusual. These feelings intensify when "dating-waiting games" are involved. Inundated by the judgement of being "easy" or "desperate", society encourages women to play "hard to get" and wait for men to make the first move. This manifests itself in through subtle yet consuming thoughts of when to call back, what to say next, and the ever-dreaded epidemic of double texting. Urban Dictionary defines this as "sending two texts in a row without a reply in between", but it has become more complicated than this simple definition. Although seemingly superficial and stupid on the surface, a dig deeper reveals more insecurity than judgement.
All these examples reveal the insecurity and fear ingrained in women, especially teenagers. The fear of saying the wrong thing, of appearing interested, of being vulnerable, of being seen, of taking up space, of being enough to stand on her own. We are taught to wait for others to give us permission to take up space. We let our self-acceptance rely on another's acceptance of ourselves. Society has told women time and time again to wait for others to give us the go-ahead, wait for others to make the first move, and I can't help but wonder if this had more to do with my singleness than anything else. I had passively waited for a guy to approach me instead of making the first move myself, even if I really wanted to do so. Making the choice to text my current boyfriend was more than just flirtation: it was liberation. Shedding societal expectations and creating my own fate not only provided me with freedom, but disillusioned me from admiring the passive women of modern media who constantly waited for a prince to acknowledge their existences. Instead, I started the chapter in my storybook on my own. I'm glad I did it– if not, I'd be waiting with the rest of the princesses for my prince to come, knowing in the back of my mind that I was waiting for myself all along.